Protesters Shine a Light on Denver DA Mitch Morrissey's House for His Failure to Indict Killer Cops
On the night of Thursday, September 17th, protesters paid another home visit to Denver District Attorney Mitch Morrissey, after the (delayed) public release of surveillance video showing a Lakota man, Paul Castaway, being shot & killed by Denver Police officer Michael Traudt.  To the surprise of no one Mitch Morrissey chose not to indict Officer Traudt. Michael Traudt, whose alias on Instagram was "Gunslinger" is facing no charges and will keep his job but be removed from "line of fire" duty.  The Denver District Attorney's inaction has prompted multiple house demonstrations and protests to demand justice that the City of Denver has consistently failed to provide its residents.  Demonstrators played music, blew air horns, used whistles, chanted, chalked messages, and projected onto Morrissey's residence the names of those who have died or been brutalized at the hands of Denver law enforcement.  The video of Paul Castaway's murder was also projected onto the house.  Protesters have vowed to continue to show up at Morrissey's home unannounced as long as he continues to cover for violent cops.
Report back from denver autonomous action network with photos

Full CBS 4 interview of @ElisabethEpps livestreamed by Unicorn Riot.
Please note how the reporter said multiple times that Elisabeth is "well-spoken" and the parting gem of "very good job on your linguistics".  Linguistics by definition is the study of language, so this statement makes no sense in this context.  And for those of you who aren't already aware, take note: no reporter should ever tell a person of color that they are "well-spoken", "articulate" or congratulate them on a "very good job on [your] linguistics".  Such pseudo-accolades are thinly-veiled textbook racism.  Calling a person of color "articulate" (or a synonym thereof) has historically been used by white people as a way to imply that someone has somehow risen above their supposed racial inferiority.  Well-meaning ignorance it may be, but with few exceptions, calling a person of color "well-spoken" is not a compliment.
CBS 4 Article here and video coverage below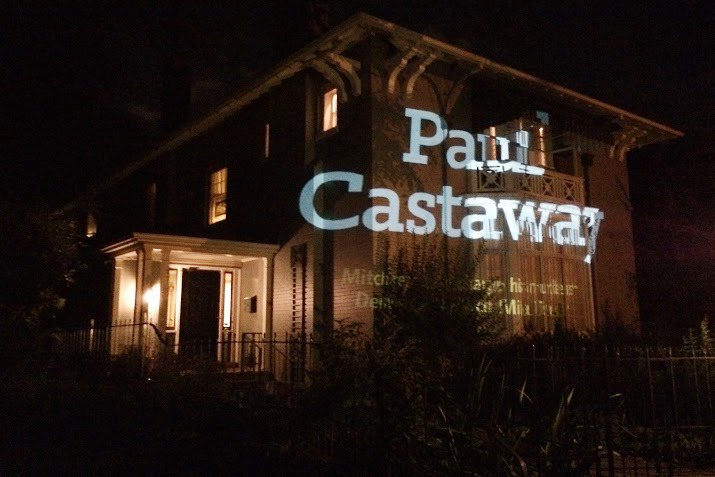 ---