Officer Charged with Murder for Killing Congolese Refugee in Michigan
Grand Rapids, Michigan – Grand Rapids Police Officer Chris Schurr was charged Thursday with second-degree murder for fatally shooting unarmed Patrick Lyoya in the back of the head on April 4. Schurr turned himself in and has an arraignment scheduled for Friday. [Update: Schurr was given $100,000 cash/surety bond as dozens of his supporters packed the courtroom wearing "Back the blue" shirts and pins. Schurr was bailed out of jail with $10,000 (10% of the total) around 3:45 p.m. on June 10, 2022. His next court date is June 21 at 8:30 a.m.]
Patrick Lyoya was a teen when his family fled conflict in the Democratic Republic of Congo and moved to the United States in 2014. They joined a growing number of Congolese refugees in Michigan seeking a safer life. Lyoya was the eldest child of six and his mother expressed that she thought the U.S. would be a safe place.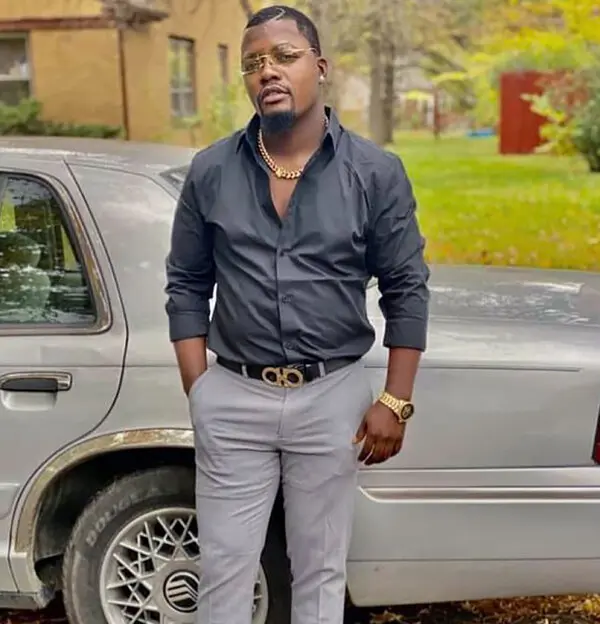 A father of two, Lyoya was 26 years old when Schurr killed him during a morning traffic stop on a residential block. Video footage shows Lyoya getting out of his car and when Schurr attempts to grab him, he jogged to a yard before Schurr tackled him. The two men struggled for a minute and Schurr attempted to tase Lyoya twice before turning off his body camera, rolling Lyoya onto his stomach and shooting him in the back of the head as he yelled, "let go of the Taser!"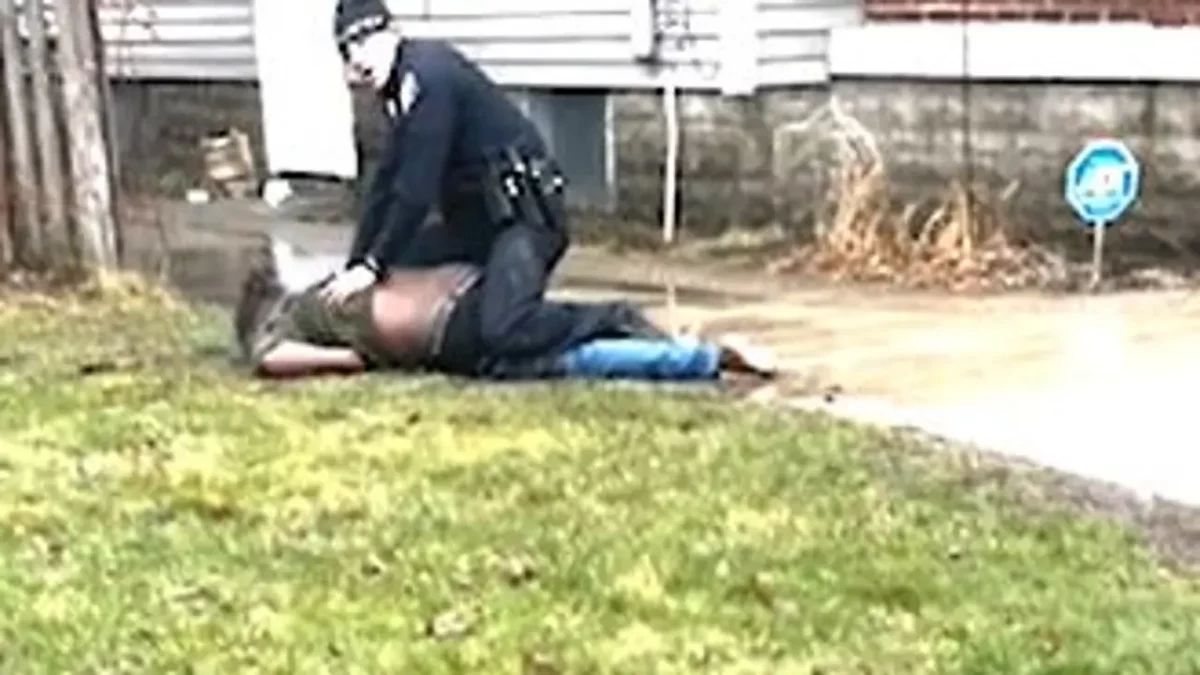 On April 13, 2022, the City of Grand Rapids released videos that show the fatal incident with angles from the body camera, squad car, a house camera, and the passenger in Lyoya's car. The video from the passenger that was in Lyoya's car was the only footage of the shooting itself. The harrowing footage can be seen before the 44 minute mark of the press conference.
Lyoya's killing prompted protests and outrage from human rights activists. Police funding and anti-Black racism was a key point of a public commission meeting in Grand Rapids in May.
---
Follow us on Twitter, Facebook, YouTube, Vimeo, Instagram, Mastodon and Patreon.
Please consider a tax-deductible donation to help sustain our horizontally-organized, non-profit media organization: