Mom Leads March for Son Killed by Police in 1997
Saint Paul, MN – Marilyn Hill and her family led a rally for her son, Demetrius Hill, 23 years after he was killed by Saint Paul Police (SPPD) officers. At Mears Park on September 3, 2020, nearly a hundred people gathered to demand an end to the statute of limitations and a renewed investigation into Hill's death.
Unicorn Riot streamed live for most of the evening's event, which included a march around the park led by a sound truck and an interview with Marilyn near the end of the stream (see below).
Numerous family members who've had their loved ones killed by police came to the rally to support Marilyn Hill. Hill is a part of Families Supporting Families Against Police Violence, a group recently founded by Toshira Garroway to help provide support for family members who've lost their loved ones to law enforcement encounters.
At the end of last Thursday night's demo for justice for #DemetriusHill, Hill's mother, Marilyn, & members of Families Supporting Families Against Police Violence took part in a balloon release.

Watch the stream from the march & an interview with Marilyn: https://t.co/E8LEgWHn4n pic.twitter.com/pd8acoFgM4

— Unicorn Riot (@UR_Ninja) September 7, 2020
Demetrius Hill was 18 years old, inside his own apartment, when he was shot and killed by Saint Paul police during a raid on the wrong address.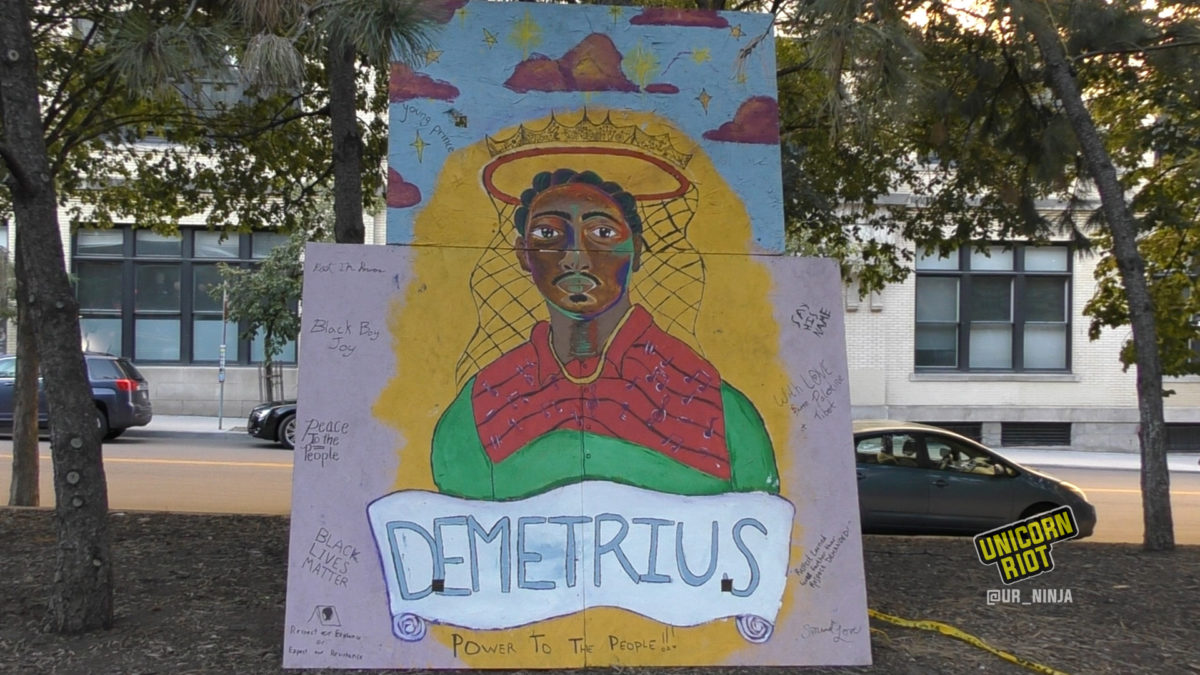 A press release for the protest stated that Demetrius Hill's story "is a reminder of why we must eliminate the statute of limitations for civil suits for wrongful death, an effort we started in the last legislative session and will continue in the next session."
Marilyn Hill told Unicorn Riot that she learned the officer who killed her son was shot in the back and killed ten years after killing her son.
"When you do wrong in God's eyes, you gotta pay for it, so that officer got shot ten years later and I'm sorry to say, he got shot in the back, because that's what did, shot my son in the back, my condolence." — Marilyn Hill, Demetrius Hill's mother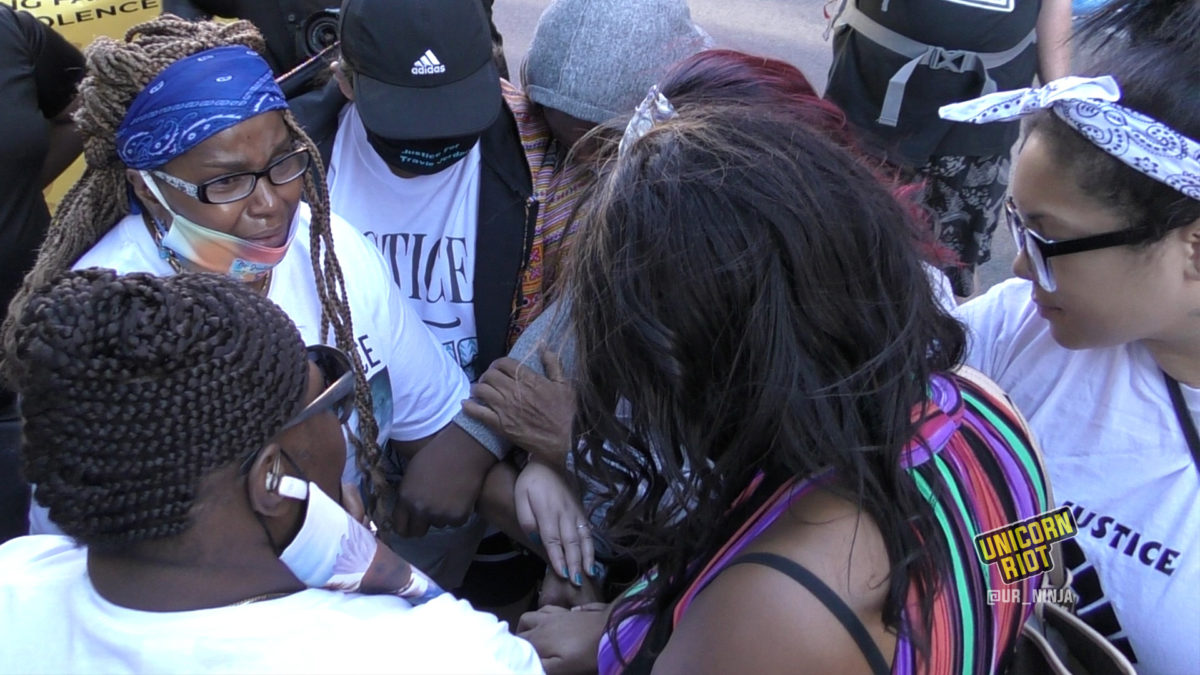 Though Hill feels some kind of justice has been served in the form of her son's killer being shot himself, she said her son's murder was covered up. She pointed to SPPD Station Commander Joshua Lego's participation in writing the final report.
Lego has been the crowd control captain during recent protests in Saint Paul. Lego has been on the front lines of many protests in the last five years, and was seen throwing flashbangs at journalists during the riot on I-94 after Philando Castile's murder by police in 2016.
In her son's case, Marilyn said that the police were going after a person involved in a robbery and that it wasn't her son. In fact, she said, the person involved actually got sentenced for the robbery later, after Demetrius was killed by police.
"[Demetrius] was the type of person that if you need something and you ask him, he had it for you." — Marilyn Hill, Demetrius Hill's mother
Marilyn said her own father died of 'heartbreak' a short time after learning of his grandson's death. Ms. Hill said that she misses her son and she hopes in the future that people can "pray together and stick together".
---
Follow us on X (aka Twitter), Facebook, YouTube, Vimeo, Instagram, Mastodon, Threads, BlueSky and Patreon.
Please consider a tax-deductible donation to help sustain our horizontally-organized, non-profit media organization: