Anti-Prison Protest Raises Ruckus At Philly Youth Jail
Philadelphia, PA – On the evening of Thursday, September 9, several dozen anarchists gathered in West Philly for a noise demonstration to commemorate the 50th anniversary of the 1971 Attica prison uprising. After marching in the street for several blocks, the unannounced protest arrived at the Philadelphia Juvenile Justice Services Center, a youth detention center on North 48th St that opened amidst protests in 2012.
Protesters lit road flares, set off fireworks, pointed lasers and banged pots and pans to create a ruckus that served as a form of primitive communication with the youth prisoners locked inside the child jail.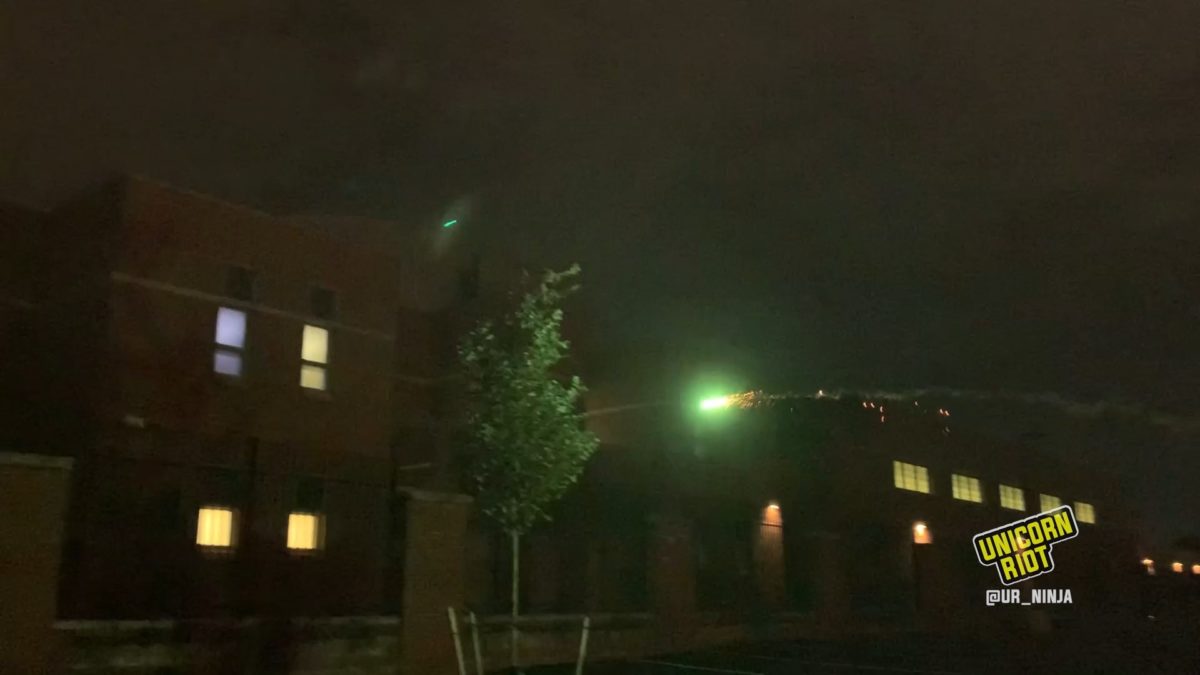 Several of the youth could be seen waving and/or banging on the frosted windows of their cells, in an apparent gesture of appreciation for the noise and bright lights visiting them from the parking lot.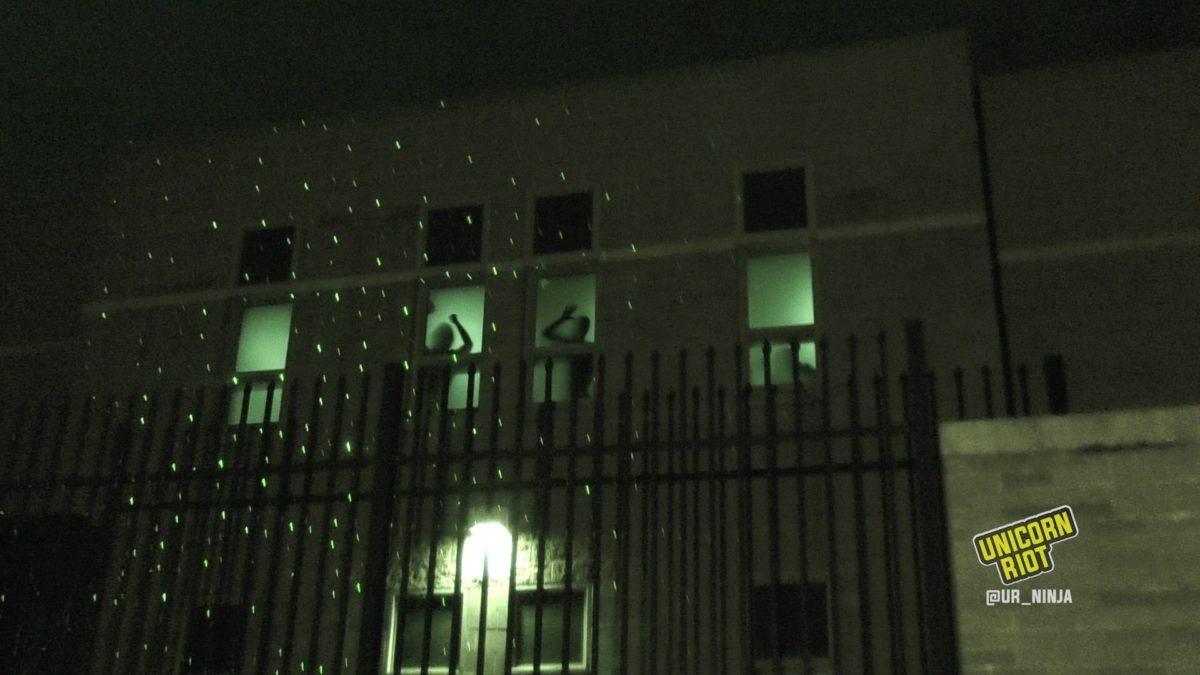 After about 20 minutes, two Philadelphia Police cruisers arrived and the protesters quickly dispersed without incident.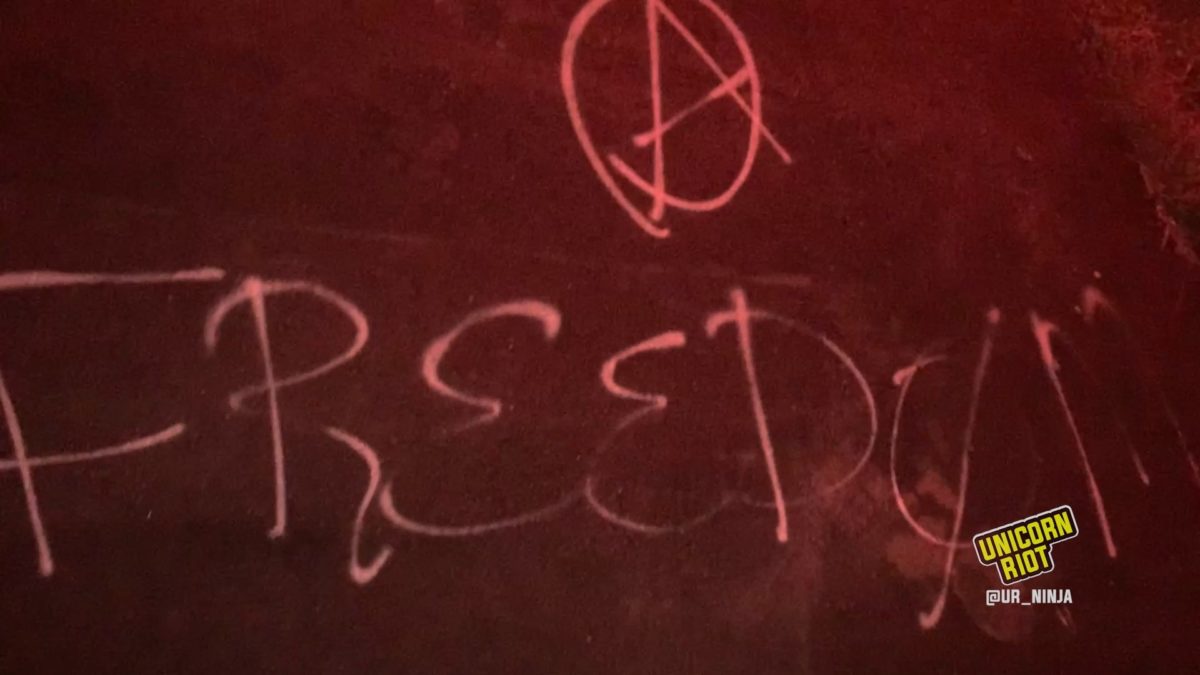 Before the protest ended, a member of the crowd read a statement reflecting on the anniversary of the Attica prison rebellion, written by Alejandro 'Capo' Rodriguez-Ortiz, one of the 'Vaughn 17' prisoner defendants prosecuted after the historic 'Vaughn Uprising' at the James T. Vaughn Correctional Center in Smyrna, Delaware in February 2017:
"50 years ago today, the death of dozens of warriors highlighted an issue that was previously kept in the shadows: The oppression faced by modern day slavery. It also gave us, the prisoners, the knowledge that our power wasn't relinquished with our freedom. Behind every V17 stands the radiance of those sacrificed in the struggle to be free.

Those comrades showed what's necessary to bring REAL change. That comes from physically fighting this machine of oppression. Not just simply ASKING for your dignity, BUT TO TAKE IT, by any means necessary.

The issues voiced 50 years ago are the same that we face today. All that proves is that there is only one cure for the malady of this affliction: a total amputation.

In a world where the people can be controlled by the threat of slavery, we'll never be free. We have to abolish this whole system. No more concessions, they don't get us any closer to freedom. Just talking will just bring us 50 more years of oppression & slavery.

They can make policy reforms & less oppressive & targeted laws all day. That doesn't change the fact that there are more people enslaved in this country than the combination of the next three largest countries COMBINED! Our freedom doesn't come retroactively with these meaningless reforms that are normally either impossible to get applied to our case or only affect a small, selected group.

Every step towards the abolishment of prisons should be attributed to the Brothers of Attica. Without them, a lot of warriors wouldn't of thought that standing up to such an oppressive force was possible. Their blood helped loosen the foundation of the prison industrial complex. It's our duty to finish the job, so that their sacrifice wasn't without purpose.

We live in a different age. One where the people in our communities are now aware of the true purpose of prisons, as plantations. Now is the time to strike. Both the prisoners & our comrades in the world. We have the chance to live without the threat of slavery.

When will we take it?"

– Statement from Alejandro Rodriguez-Ortiz (Capo) on behalf of the Vaughn 17, on the anniversary of the Attica Rebellion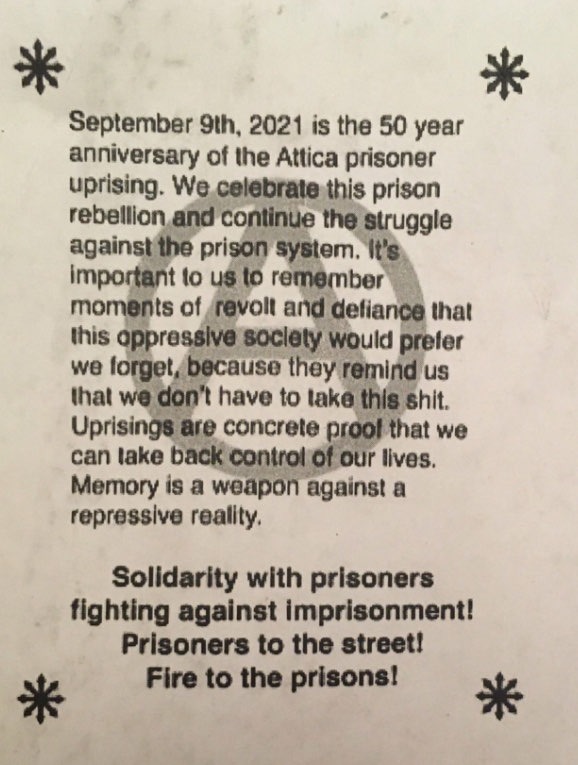 ---