Four Facts about Cieha Taylor's Disappearance
Plant City, FL – Nearly one year ago 28-year-old Cieha Taylor's black 2000 Toyota Solara was found parked on railroad tracks with the engine running; her cell phone, debit card and keys were inside. In researching this case, we came across four details which stood out—the car, the shoes, the text, and the other missing woman.
The Car
On February 6, 2020, a concerned citizen called the Plant City Police Department about an apparent abandoned vehicle on the train tracks, both a police officer and a Hillsborough County Sheriff's Office Deputy responded. It is not uncommon for officers to find abandoned vehicles when someone gets a flat tire or runs out of gas, however this situation was starkly different.
They discovered the vehicle's engine was on and personal belongings were inside. Instead of considering any potential for foul play, they treated the scene as simply an abandoned vehicle.
The officer and deputy decided to move Taylor's car off of the railroad tracks and left it on the side of the road where it sat for three days.
Multiple sources say Taylor's boyfriend's mother observed the car on February 9 and told him about it. We're also told by Cieha's sister that following that conversation, a friend of Cieha's drove the car to Taylor's mother's home.
When her mother Canitha observed her daughter's purse and keys in the car, she immediately knew something was wrong and she filed a missing persons report.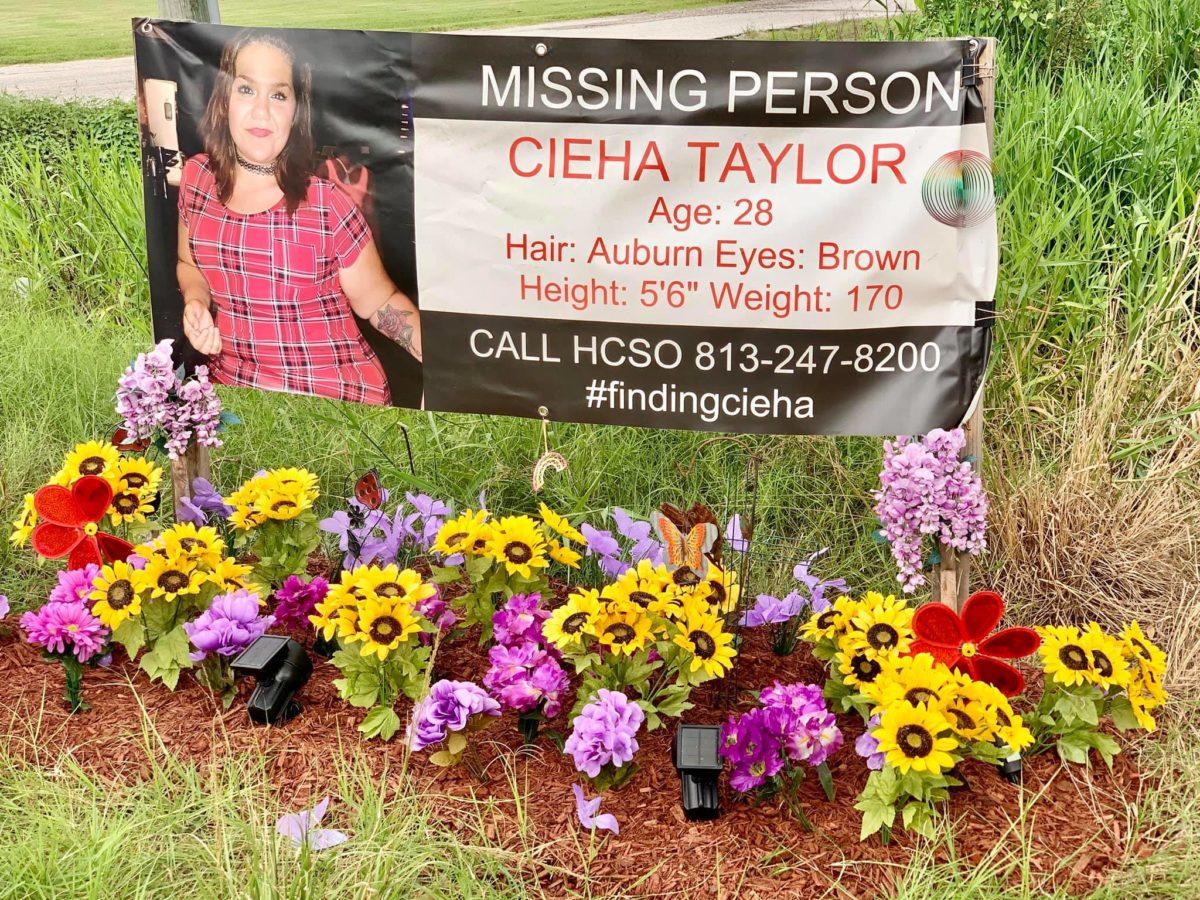 Despite Taylor's car being found on February 6 in extremely odd circumstances, an investigation into her disappearance didn't begin until February 10.
During their investigation, the police learned that Taylor dropped her boyfriend off around 4 p.m. on the 6th. According to some sources, the location on the train tracks where her car was found was 100 feet away from where she dropped him off, while other sources say it was a mile and a half from where she dropped him off. The officer and deputy arrived at the scene around 7 p.m.
"She deserves to be found." Katrina Overstreet, Cieha Taylor's sister
The car is significant in this case because of the state it was left in, and the fact that it was moved by authorities and then also moved again to her mother's home before detectives ever had a chance to search it for evidence. The location in which her car was discovered is also a red flag.
It is generally recognized that the critical time interval for identifying suspects, witnesses and evidence is the first 48 hours after a crime is committed. However, because of how this case was handled, the investigation didn't start until more than 72 hours later.
The Shoes
According to the Hillsborough County Sheriff's Office (HCSO), multiple searches were done involving helicopters and one bloodhound, but nothing was discovered that led to a breakthrough in the case. On the contrary, Taylor's family told us a pair of her shoes were found after a search at the bottom of a telephone pole that had her missing poster stapled to it. The shoes were placed neatly on the ground, side-by-side.
Her sister, Katrina Overstreet says they extensively checked that area days prior and nothing was there. They believe someone came back and placed Taylor's shoes there after her disappearance became public knowledge.
The Text
When Taylor's mother received her daughter's car, she saw her phone and went through it. The last text her daughter sent was to her boyfriend: "So you are going to send your white supremacist friends to take care of me?"
Taylor is bi-racial and her boyfriend is white. Her boyfriend's Instagram account description states "Alt-Right Jewish Disciple of Christ/Rabbi." One of his posts is a combination of the confederate flag and a swastika, and it has an overlay of text from Revelation 3:9 about the idea of the Synagogue of Satan. This concept is a commonly trafficked anti-semitic belief, which asserts that the 'true' Jewish people are Christians.
It is unclear exactly what motivated Taylor to send that text message to her boyfriend after she dropped him off at home, but her mother and sister think it is a fact that should be considered in her disappearance.
Taylor's boyfriend was questioned by HCSO but her case remains unsolved.
"How often do you hear about our Black and Brown girls missing? You don't hear that very often and we have to bring awareness to this, we have to. It could be you."

Katrina Overstreet, Cieha Taylor's sister
According to the Black and Missing Foundation, approximately 64,000 Black women and girls are currently missing. That is 10 percent of the total amount of missing people, despite the fact that Black women only make up 7 percent of the U.S. population.
"No answers. No Leads. No Nothing. It's Heartbreaking," says Overstreet.
The Other Missing Woman
Shortly after Cieha Taylor went missing, her sister came across a photograph of another missing woman. "She looks more like Cieha than I do," said Overstreet, who has the same father as Taylor, but different mother. The photo was of 23-year-old Veronica Marllen Reyes-Diaz, who went missing just 2 weeks earlier in Dover, a small Florida town 7 miles away from where Taylor was last seen.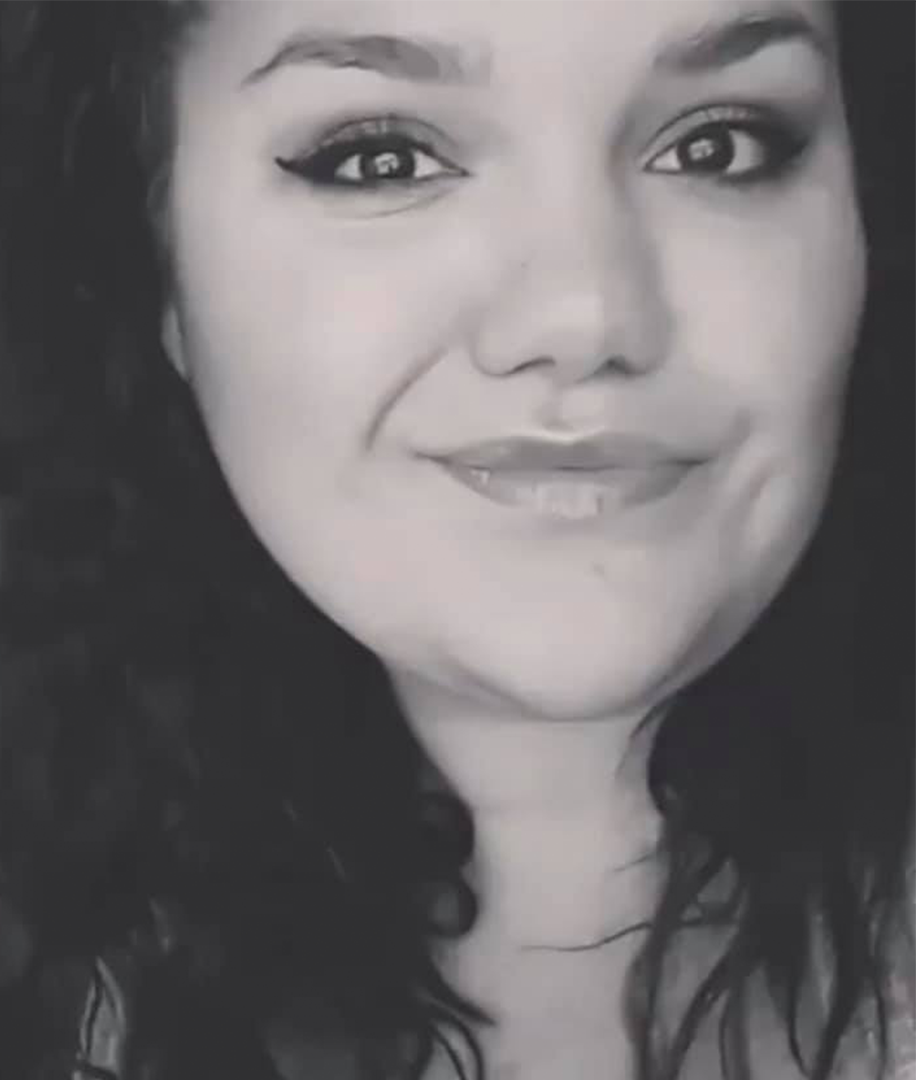 Reyes-Diaz was reportedly in Plant City—where Taylor lives and went missing—just hours before she disappeared. Although investigators did not find a connection between the two cases, Katrina insists nothing can be dismissed until her sister is found.
---
The family encourages people to email or call with any tips or information in connection to Cieha Taylor's disappearance: [email protected] and 813-661-1320.