Resistance and Solidarity in Eastern Europe's Electronic Music Underground
Eastern Europe – It's been a very long few weeks since Putin declared war on Ukraine. Both online and in the media there's been a mix of pleas for help, spreadsheets with resources for refugees, memes and racism.
In Eastern Europe, with countries like Poland, Romania, Hungary and Slovenia bordering Ukraine, the conflict feels dangerously close. People in the region are at their limit after two years of living amongst great uncertainty and mass death due to the gross mishandling of the pandemic. For queer, disabled and neurodivergent people living in Eastern Europe, there's also the looming, ever-present danger of the closing grip of far-right governments slowly eroding civil liberties.
In March 2021, an anarchist anonymous collective initiative calling itself the eastbloc antifascist sound alliance was created as a way to support music creatives from the region by creating an extended network of care and collaboration. The group's main goal is fighting for more visibility for artists from the region, who are often neglected by Western media and electronic music scene publications. Since then, the eastbloc antifascist sound alliance ('eastbloc sound' for short) has managed to bring together a growing number of musicians, activists, writers and sound engineers.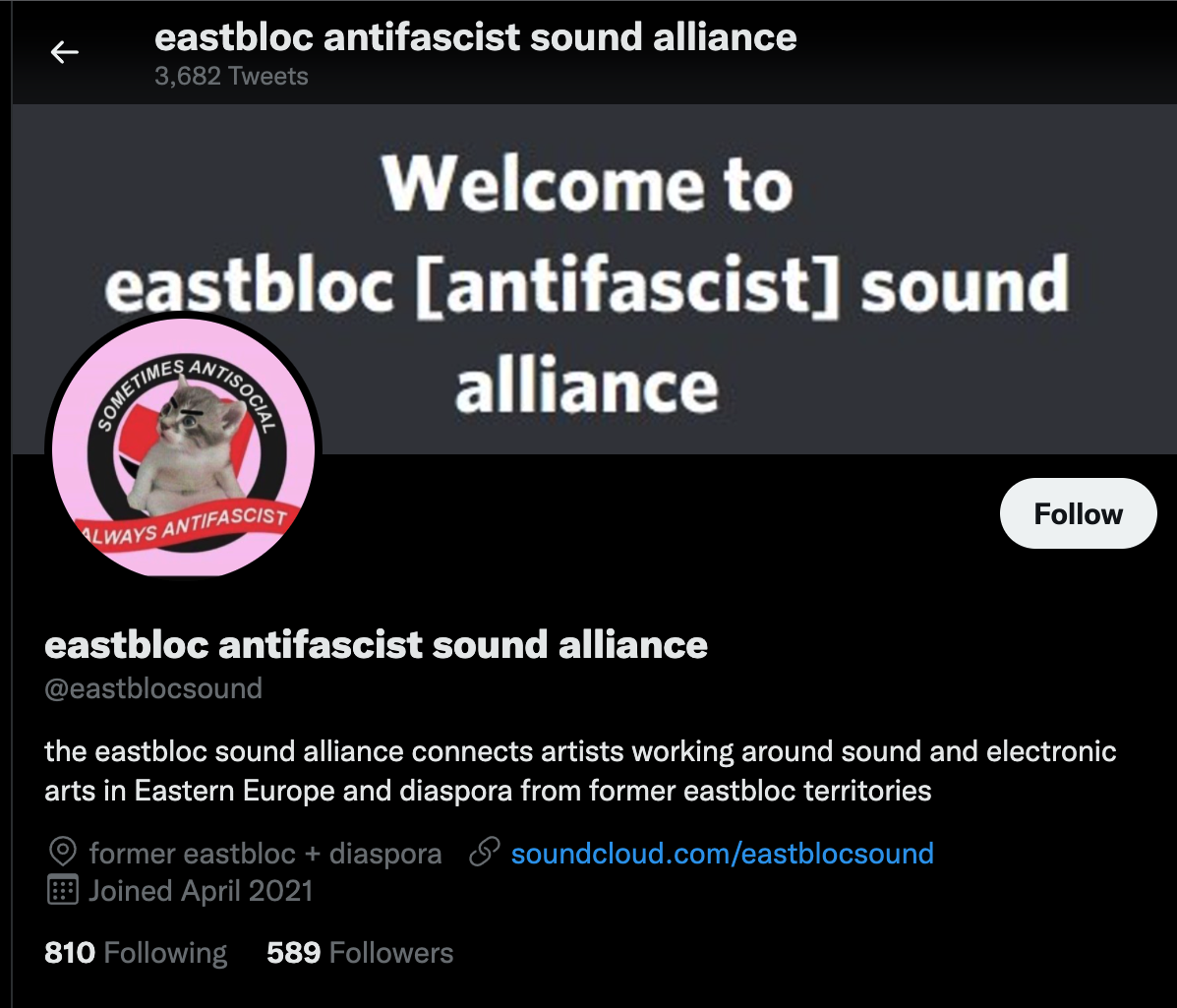 While the members of eastbloc wish to remain anonymous, projects initiated by the collective such as the eastbloc Artists Database, as well as their appearances on panels at Central European festivals such as Lunchmeat and Simultan, have helped grow their membership and sparked discussions in the music media about discrimination and representation. They also run a Discord server open to anyone interested in joining the collective, as long as they agree with the group's principles of non-hierarchical organization, member anonymity and zero tolerance toward any form of racism, sexism, classism, queerphobia and discrimination. Coming from various local scenes scattered across the globe, members are encouraged to share their projects, ask for various types of support, read about anti-racist and decolonial thinking, or simply socialize.
On February 24, the group's Discord chat was aflame with messages. Among the many messages sharing resources for refugees or trying to coordinate logistics, someone immediately suggested putting together a benefit compilation for Ukraine. The comp was first called 'NO TO WAR!' and later re-titled 'We Stand With Ukraine'.
"Many of us are feeling lost, helpless or simply scared," shares one eastbloc sound participant. "By coming together to work on this project, suddenly there was something practical to focus on. A way to hopefully make a change using our creativity and maybe feeling a little less powerless," they add. Aside from contributions from the group, they also extended the invitation to other musician comrades, online pals and friends of friends, as well as launching an open call on Twitter.
The project quickly garnered significant support, with over 50 tracks submitted for the compilation. eastbloc decided to keep all the submissions. "Our approach was – All welcome, no curation! Most of the music we received came from people already we knew or artists we loved and admired like Miedo Total, Tony Renaissance, Gischt or buttechno. Of course we worked on the sequencing to let the tracks flow nicely, but despite the open selection policy we did receive an incredible amount of good to incredible music, no duds," another member says. Closing the open submission folder after a few days, they were still receiving messages from musicians eager to participate. "At one point we had to say stop, since everything needed to be logged, mastered and ready to release. We held out for as long as we could, but after a point we also need to release this thing haha," they added.
Many other Central European artists are also involved, with a swathe of contributions from the burgeoning, young and eclectic electronic music scene in Vienna (KUTIN, Gischt, Subtlevis, In My Talons, Tony Renaissance), with special thanks to Tanja Fuchs for inviting Murmler, Afghanistan Mon Amour, Sentic Cycle, Kenji Araki, Marie Vermont, Jakub Schermont, Dj D00msweat and Jens Vetter to contribute.
International contributions poured in from the UK, Ireland, Canada, New Zealand and the American Midwest, with special attention paid to musicians from Kansas, Missouri, Illinois, and Indiana, such as Ulla, Pontiac Streator, special guest DJ, Opheliaxz, Forest Management, Faithful, Dalibor Cruz, Hedra Rowan, EKSE and ELAZY.
There are also poetic vocal tracks such as Polish producer Mala Herba's darkwave divinations in 'Lilija' and 'LISHCHYNAc (AGF Remake) 2022', a collaboration between East-German producer and activist AGF and Ukrainian artist Zavoloka.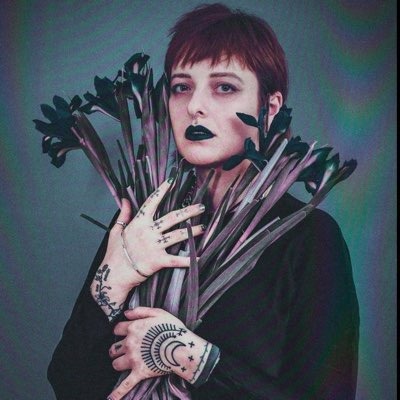 A great number of musicians created tracks exclusively for the compilation within a matter of days. There are club tracks like Medulasa's cyper-EBM fantasy 'Martial Horrors', DJ D00msweat's high-pitched gabber excursion 'properHyped', Moa Pillar's etherial drum and bass in 'untitled' or Sentic Cycle's glitchy footwork anthem 'Hornet'. Experimental offerings include harsher noisy tracks like Kutin's 'Clusterfuck' or Finnish techno legend Vladislav Delay's carefully textured 'Silencio' to Forest Management's luminous ambient meditation 'Lyric'.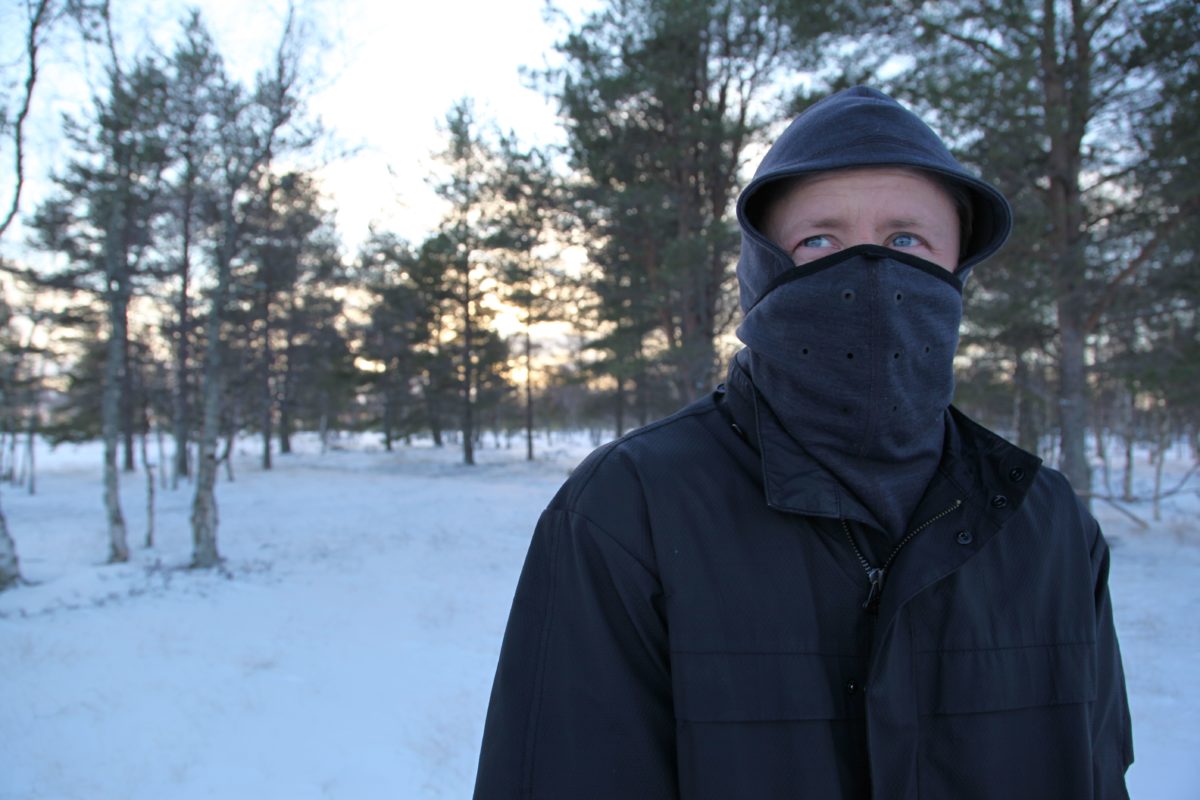 Queer Vieenese artist Tony Renaissance also offered their upcoming single 'Ice Blue' to the compilation.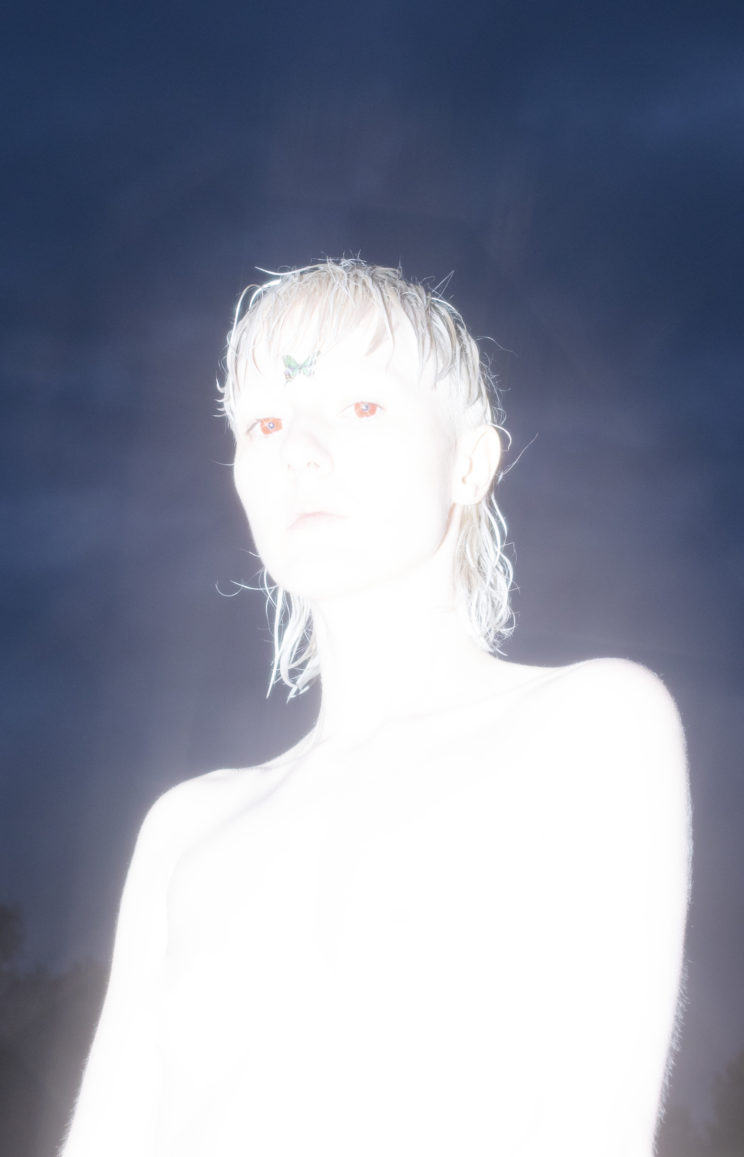 Polish performance artist Wojciech Kosma also submitted a previously unreleased a cappella track from his new music project spalarnia. "It was written in reaction to the Belarussian-Polish border crisis but perhaps it's even more acute now in the face of how differently those refugees were treated in Poland to the Ukrainian ones," Kosma says.
The compilation showcases talent from the highly underrepresented former Eastern Bloc territories like the Czech Republic (Oliver Torr, mʊdʌki), Hungary (asvanyviz2, MA'AM, Mike Nylons, Nemerov, SUTA, HEATDEATH1992), Poland (Ku Ku, Mala Herba, Mchy i porosty) or Romania (Miss Jay, ambient fuccboi).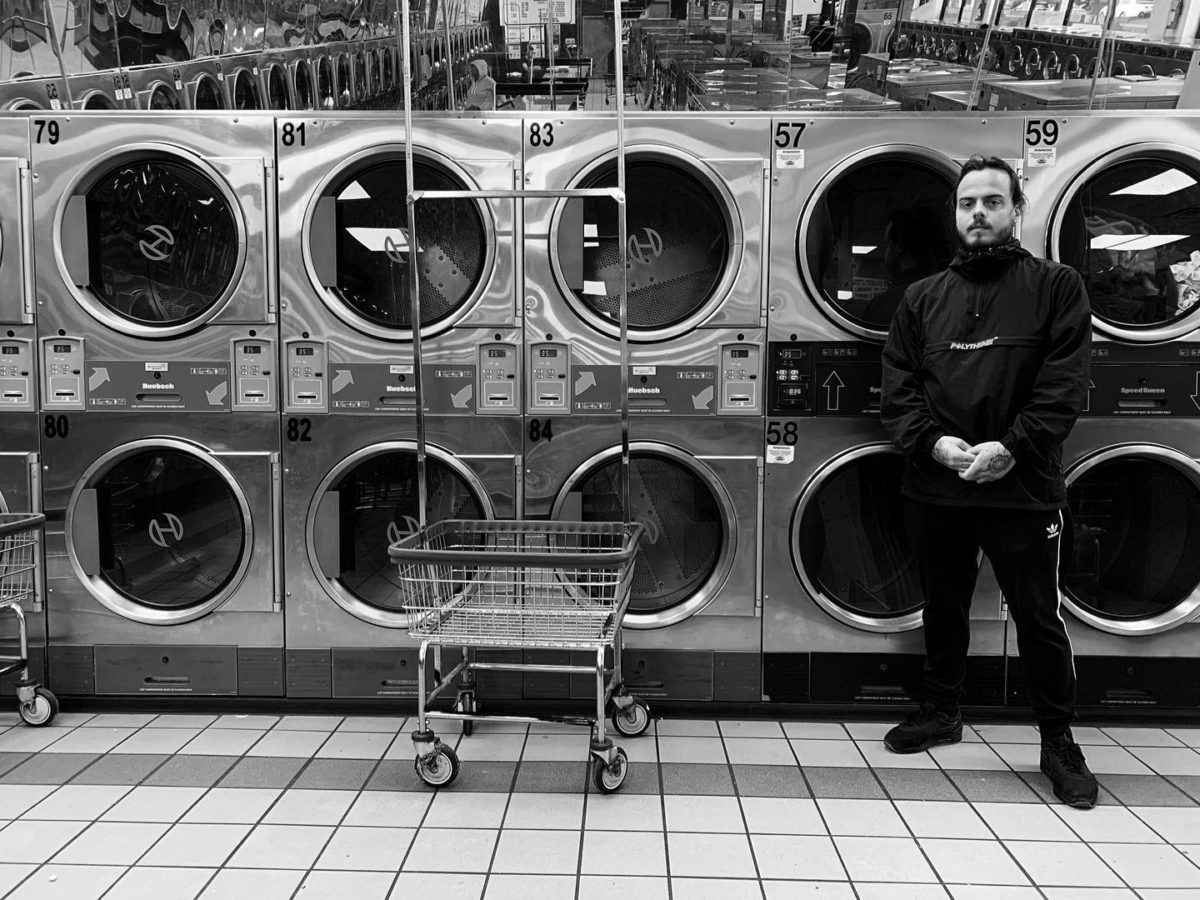 Members of eastbloc have worked to find the best ways to get funds to Ukrainians, a process complicated by Bandcamp's use of Paypal as a payment processor and its restricted features in Ukraine, which Ukrainian label Muscut called attention to. If not contributing with music, others donated their services, like Hungarian-American Justin Enoch mastering all 61 tracks, Polydoris PR doing press and Hungarian Nufolklore Studio making the artwork.
"We refuse these disgusting, criminal imperial wars across the Middle East and Eastern Europe. One day these marginalized lands will stand together, and the bloody games of domination won't be able to destroy lives anymore. NO TO WAR!" another member adds.
The compilation was released today (March 24, 2022) via Bandcamp, with eastblocsound providing updates about donation proceeds via their Twitter account. According to eastbloc, funds raised will go to the Ukrainian queer feminist organization Bilkis (based in Kharkiv) as well as Palestinian human rights and prisoner advocacy group Adameer.
eastbloc has also created a resource for giving direct financial support to Ukrainian musicians. Other benefit compilations are also raising funds to "support charities and NGOs helping on Ukraine."
One of the artists on the compilation is Polish queer artist Avtomat. He's known for his activist efforts, having contributed to previous relief compilations like Cut The Wire by feminist Polish collective Oramics, aimed at raising funds for the refugees at the Polish-Belarus border. His track Stop Bzdurom (The Bad Gays) has become an anthem during protests against anti-LGBTQ+ legislation in Poland. In 2020, Avtomat himself was arrested during such a protest. For 'We Stand With Ukraine' he revisited an earlier project of reworking traditional Ukrainian folk songs and recorded vocals especially for the occasion.
Andra Nikolayi is a writer, journalist, and musician based in Romania.
---