Akron Grand Jury Set for Next Week to Hear Case of Police Killing Jayland Walker
Akron, Ohio — Almost a year after 90 shots were fired in the vicious shooting by Akron Police that killed unarmed 25 year old Jayland Walker, a grand jury is set to to be seated on April 10 to hear the evidence in the case. After Walker took off running following a police pursuit on June 27, 2022, eight officers fired around 90 bullets at Walker — a volley of shots consistently fired for eight seconds.
Last week, in preparation of protests from the grand jury results, windows in downtown Akron were getting boarded up, cement blocks were placed on streets and fencing was erected around the Summit County Courthouse.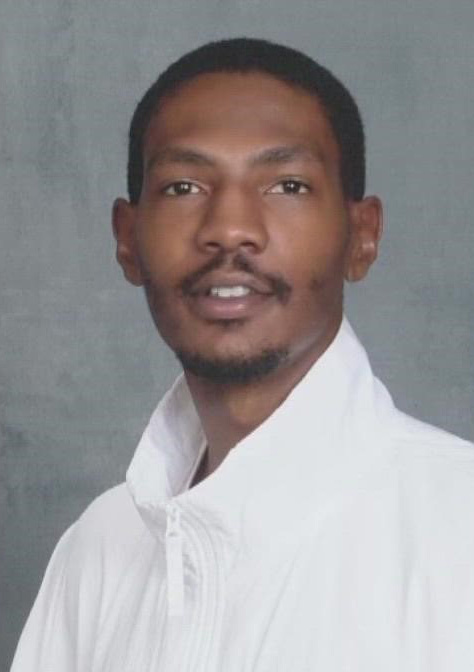 Protests erupted in Akron last year after the killing along with solidarity protests across the country. On July 3, body camera footage of the shooting was released by Akron Police in which they claim Walker fired a gun from his car after not pulling over for an attempted traffic stop. Walker got out of the passenger side of the vehicle as it was slowly moving at an intersection and ran through some grass as eight officers ran behind him. After briefly turning around while running, Walker was shot in a parking lot with at least 41 bullets.
A gun with a magazine with ammo was found separately along with a wedding ring on the driver seat. Walker's fiancé Jaymeisha Beasley, died in a car accident a month before the incident.
On July 14, a vigil was held for Jayland Walker at George Floyd Square in Minneapolis where a large Black power fist sculpture, created by Jordan Powell-Karis, was 'blessed' by the community before being sent to Akron where it remains at Walker's family church in St. Ashworth Temple in Akron.
In response to the killing, all eight of the officers involved in killing Walker were placed on paid leave for about 100 days before being reassigned to 'administrative' roles in the Akron Police Department, according to Chief Steve Mylett.
After finishing their investigation, the Ohio Bureau of Investigation passed their findings in the case to the Summit County Attorney's office and it's now the grand jury that will decide on charging the eight officers.
The secretive grand jury will determine if they believe evidence points to sufficient probable cause to charge the officers. Nine primary jurors and three to five alternate jurors will be empaneled. For an indictment, seven out of 9 jurors must vote for indictment. A decision is expected next week.
The City of Akron is leaning into their website AkronUpdates.com which they say will post "critical safety updates and providing accurate news and information surrounding the grand jury decision." Along with a guide on how a grand jury works and what to know about civil demonstration, Akron authorities note that there's one block outside of the courthouse that is listed as a "designated protest area" which they say is blocked off by cement boulders.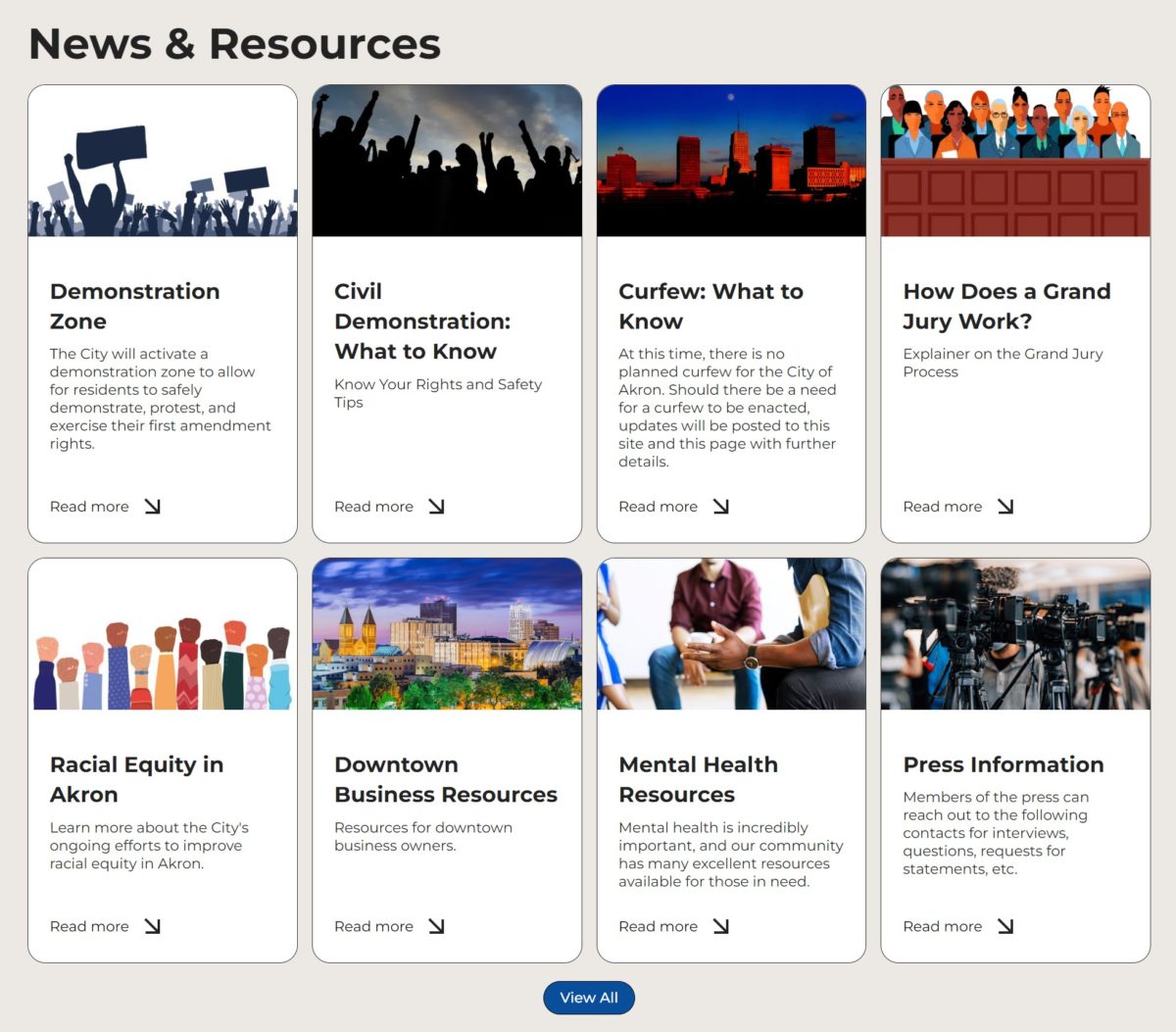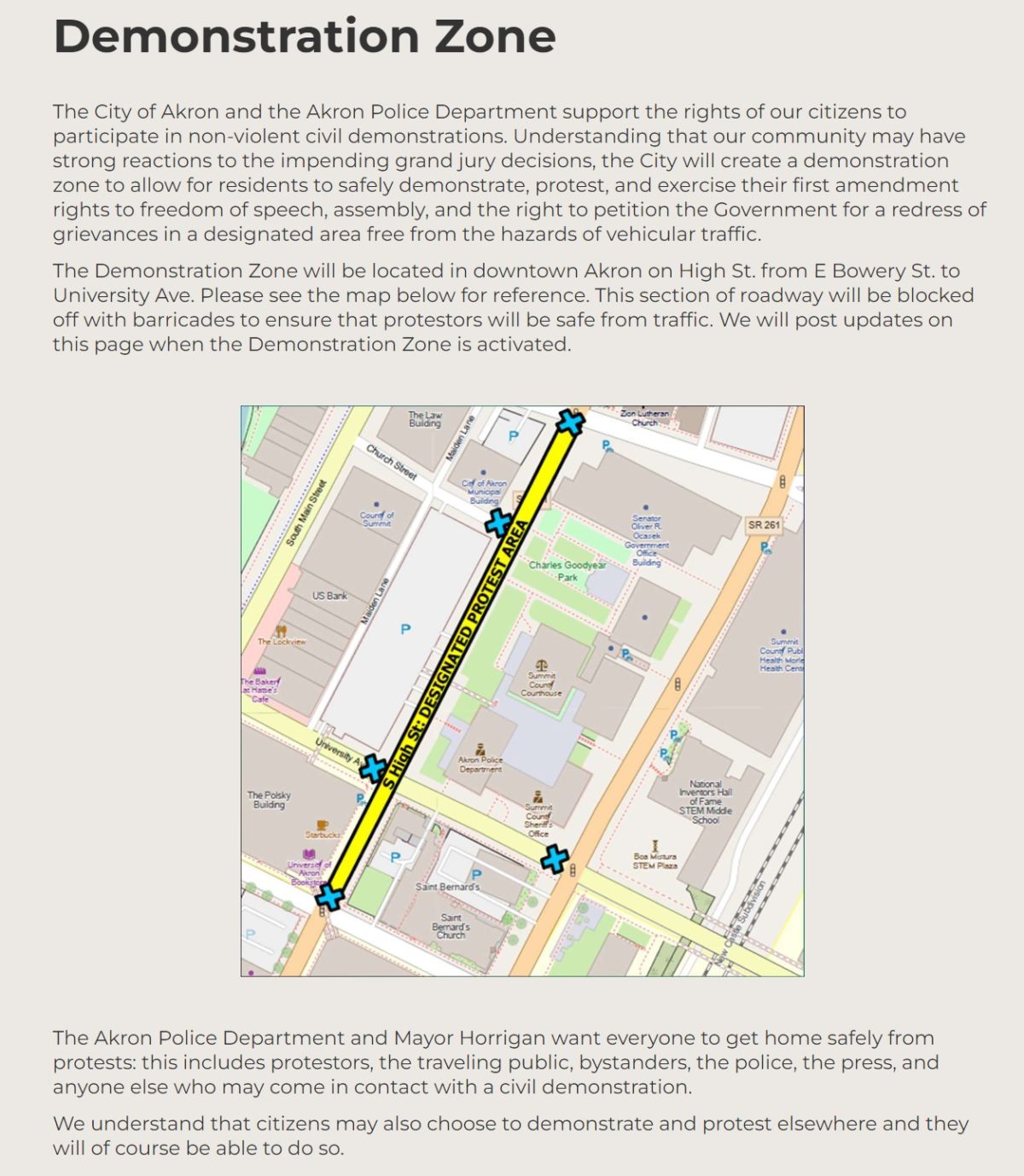 Watch the full vigil for Jayland Walker at George Floyd Square below:
---
Follow us on X (aka Twitter), Facebook, YouTube, Vimeo, Instagram, Mastodon, Threads, BlueSky and Patreon.
Please consider a tax-deductible donation to help sustain our horizontally-organized, non-profit media organization: