Christian Gives Water, Dates to Fasting Muslims in Gaza During Ramadan
Gaza City, Palestine — For the fifth consecutive year, Ehab Ayyad passes out water and dates to cars during evening rush hour in the month of Ramadan. Standing at busy intersections in Gaza City in the besieged Gaza Strip, Ayyad, a Christian, welcomes fasting Muslims as they rush to get home in time to break their fast with their loved ones.
"I've been doing this for five years and I am continuing it with the goal of coexistence with our Muslim brothers in the month of Ramadan."

Ehab Ayyad
Ayyad started by offering dates and water to neighbors and then took the idea further and started handing them out on the streets. Ayyad relies on his own savings to finance his initiative along with occasional donations. His two little brothers help him package one water and one date in a plastic wrap to give to others.
Only around 1,000 Christians, many of them Greek Orthodox, live in Gaza among an estimated population of 2.3 million. In his house, which is decorated with Ramadan lanterns and small statues of the Virgin Mary, Ayyad said Christians and Muslims live in peace, "our relationship with our Muslim brothers is very great."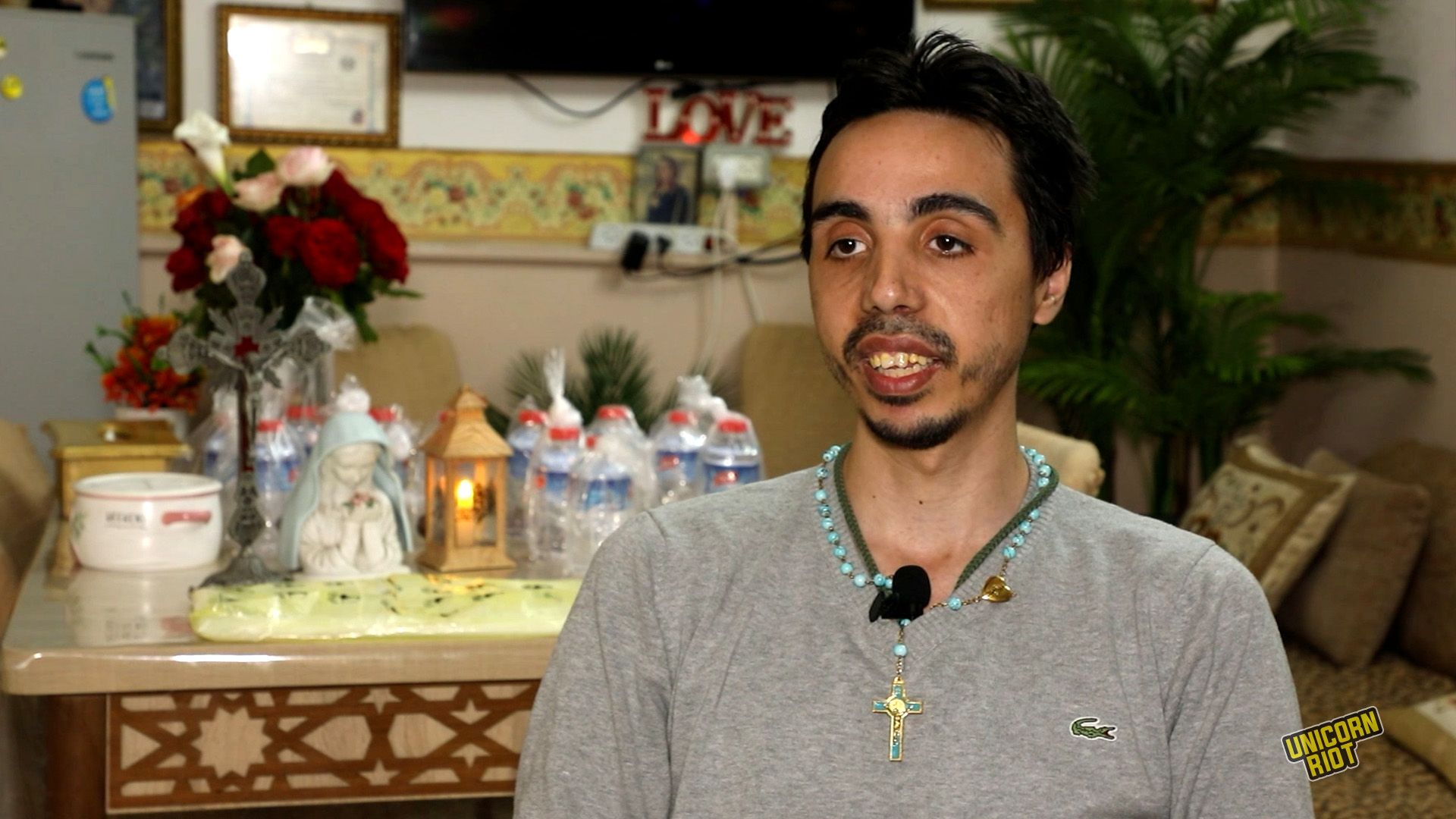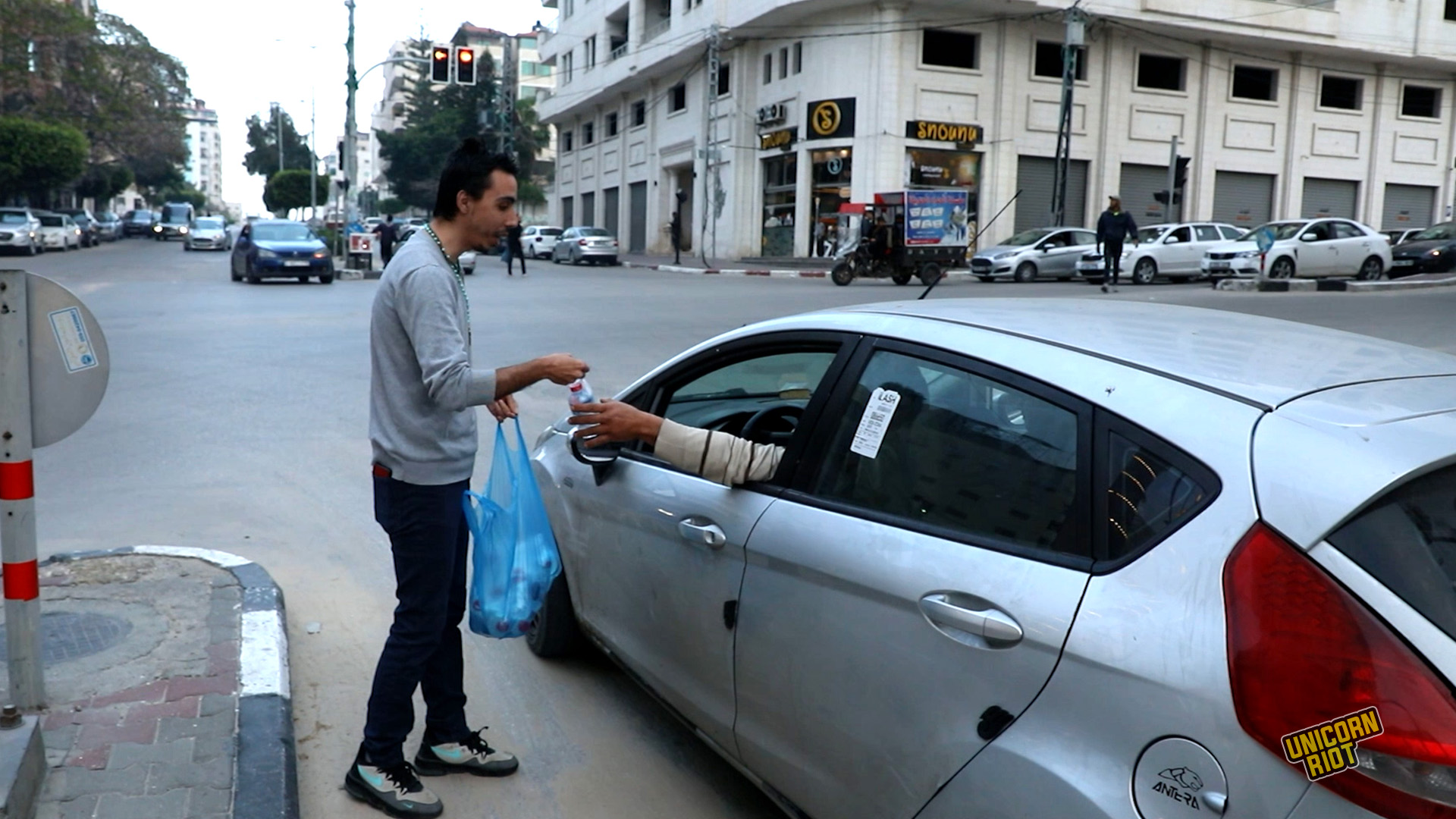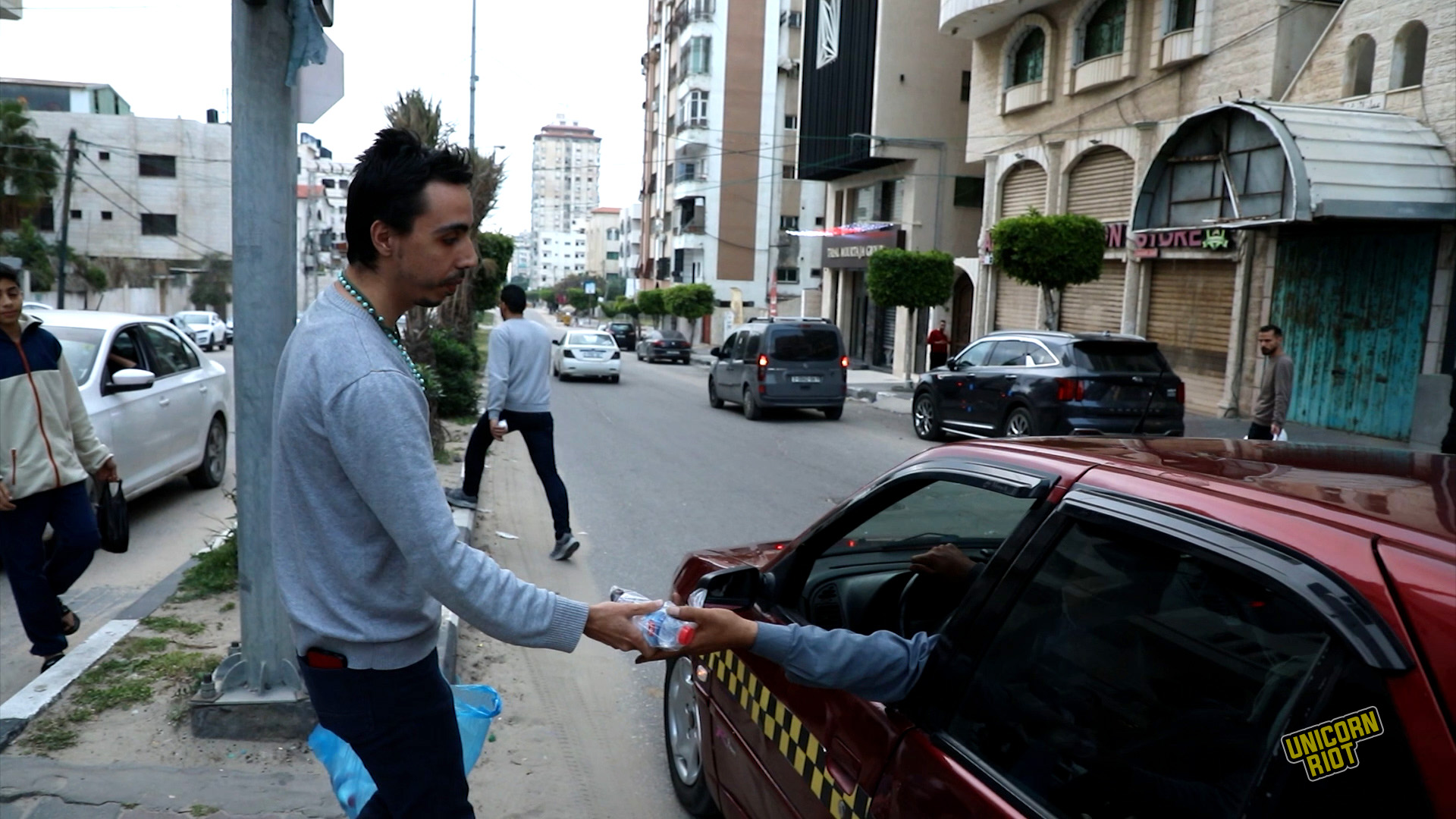 For more from Palestine, see our archives.
---
Follow us on X (aka Twitter), Facebook, YouTube, Vimeo, Instagram, Mastodon, Threads, BlueSky and Patreon.
Please consider a tax-deductible donation to help sustain our horizontally-organized, non-profit media organization:

Unicorn Riot's Coverage from Palestine: