Exclusive Interview with French Media Collective Cerveaux non Disponibles
As media organizations continue to consolidate and the need for independent media grows, Cerveaux non Disponibles (CND) is filling an important role in France. Cerveaux non Disponibles — "Unavailable Brains" — is a radical independent media collective based in France.
CND's popularity soared as the populist yellow vest movement grew in 2018. The project was quickly joined by many individuals, enabling it to operate on a daily basis with volunteer work from its members. Its number of followers on all social media ranks it in the top positions of the French landscape of independent media.
Unicorn Riot was recently in Paris to speak with a member of Cerveaux non Disponibles about their history, movements in France, media, and the threats they face as independent journalists.
The CND member (who wished to remain anonymous) discussed the origins of CND in relation to the yellow vest movement, talked about France's draconian 'global security' law and the struggle against it, about police violence against journalists and photographers, and analyzed the landscape of mainstream and independent media along with the difficulties the latter face against GAFA (Google, Apple, Facebook, Amazon) giants for publishing radical media, and being targeted by police and internet trolls.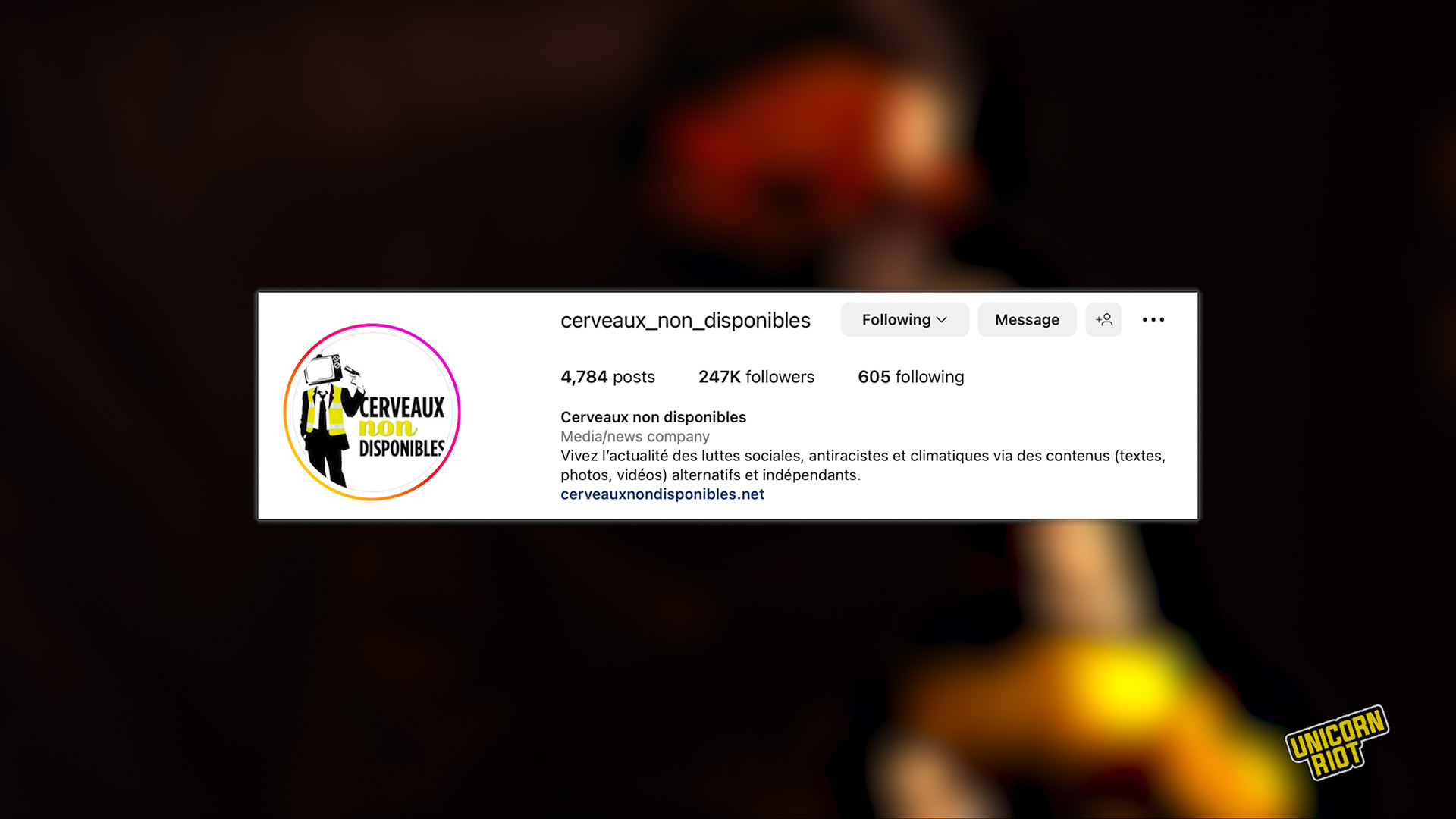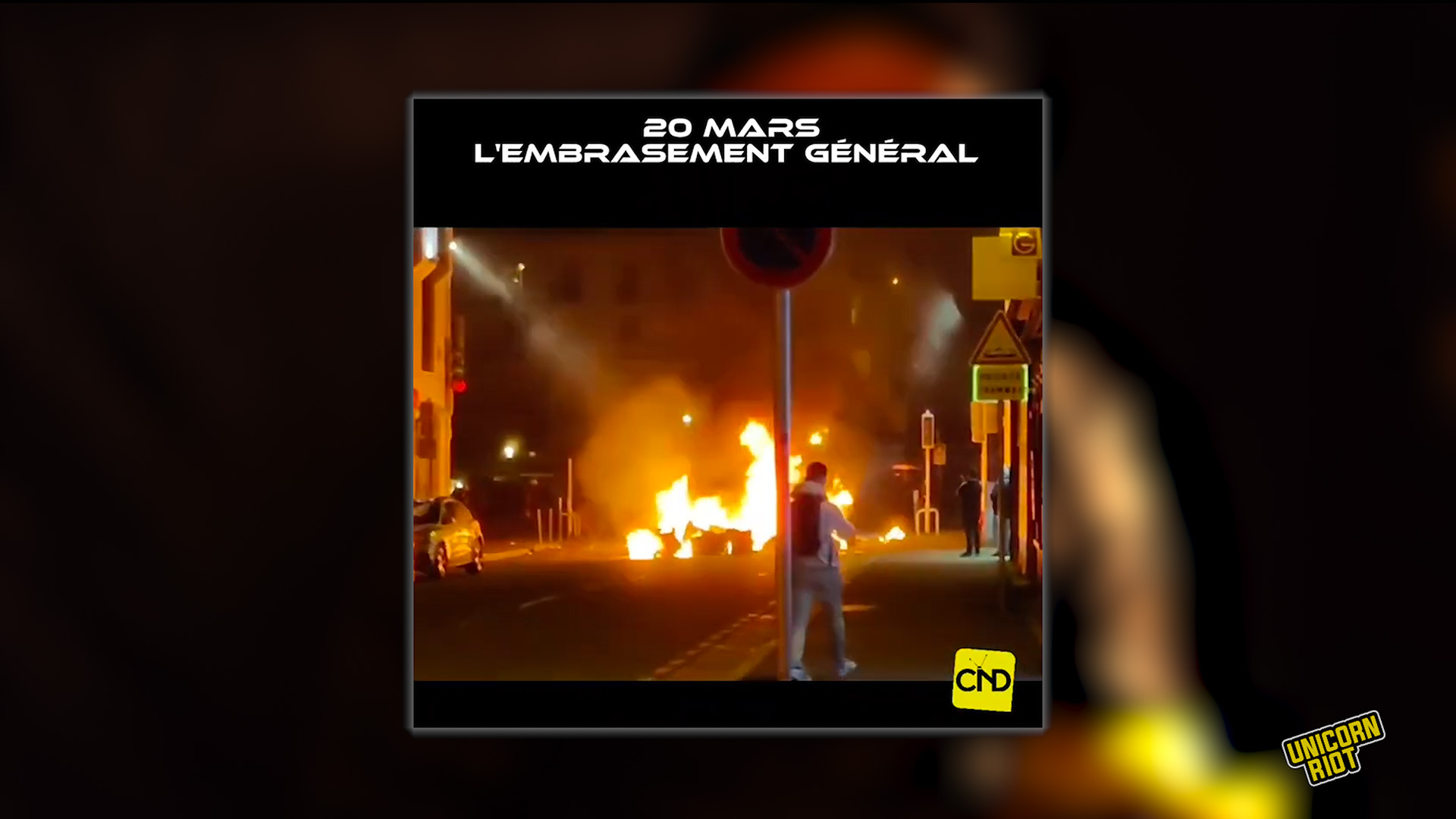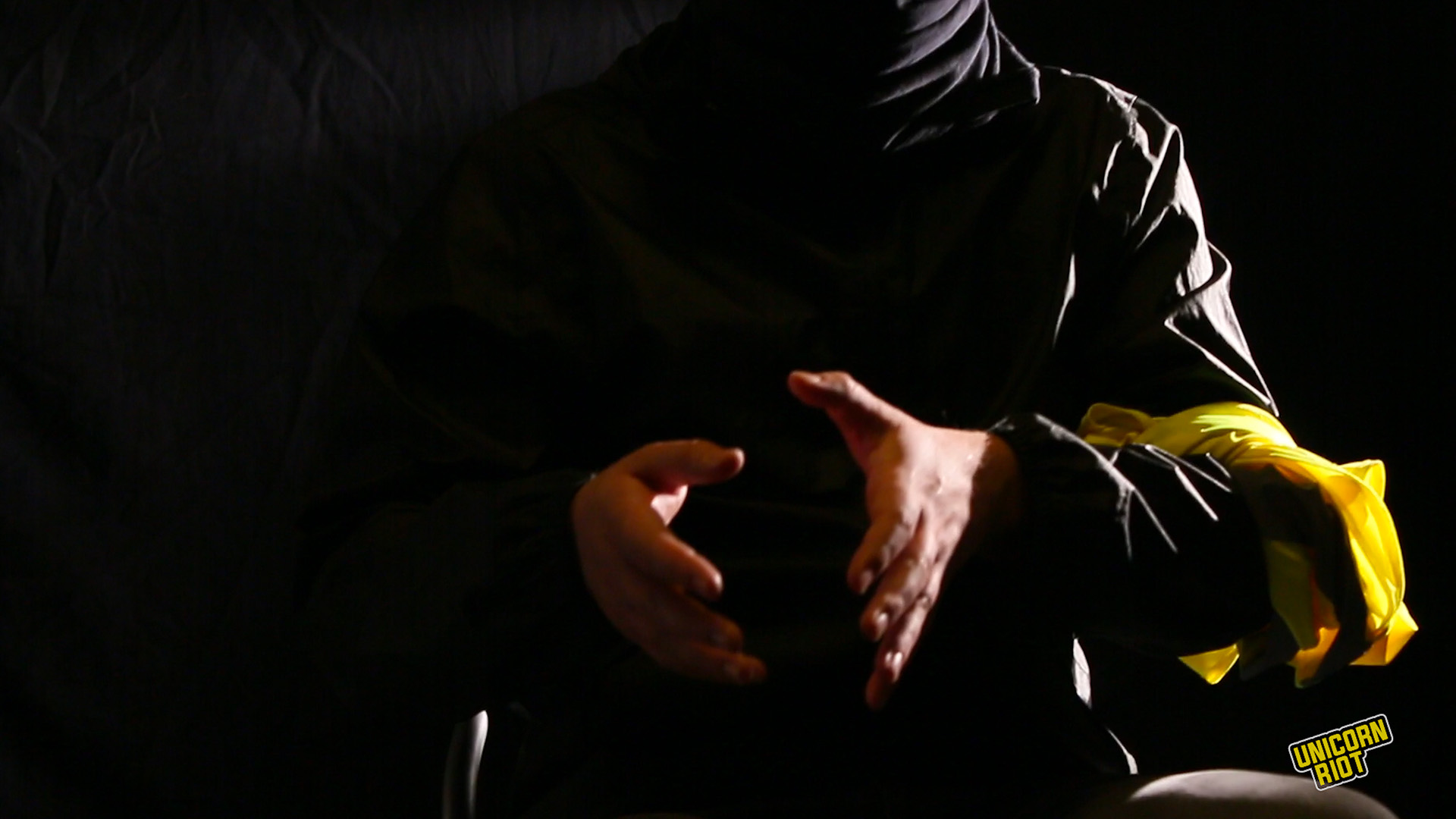 Transcript-Exclusive-Interview-with-French-Media-Collective-Cerveaux-non-Disponibles

For more from France, see our archives.
---
Related:
---
Follow us on X (aka Twitter), Facebook, YouTube, Vimeo, Instagram, Mastodon, Threads, BlueSky and Patreon.