Queer Migrants Find Shelter and Community in Tijuana Collective House
Tijuana, Mexico — As the Biden administration continues in Trump's footsteps — constructing a 30-foot-tall border wall along the Tijuana/San Diego border and imposing new barriers to seeking asylum in the United States — many activists in Tijuana have continued the quiet, daily work of welcoming migrants.
One such group is Casa de Luz, which runs a collective house located just a few hundred meters from the Pacific Ocean. Casa de Luz houses migrants and asylum seekers who are LGBTQIA+ or part of other marginalized communities.
"Casa de Luz is a collective house built for and by the LGBT community," Areli Palomo, co-founder of Casa de Luz, told Unicorn Riot. "We receive here asylum seekers and migrants in transit that want to get to the US. It's mostly for LGBT community but we do accept women with children, or men with special cases that we consider and then we just let them in."
As of June 2023, there were 67 people living at Casa de Luz, including children. Many of the migrants come from Central America as well as Chechnya, Columbia, Russia and Haiti. In addition to individual migrants, the house also welcomes diverse families.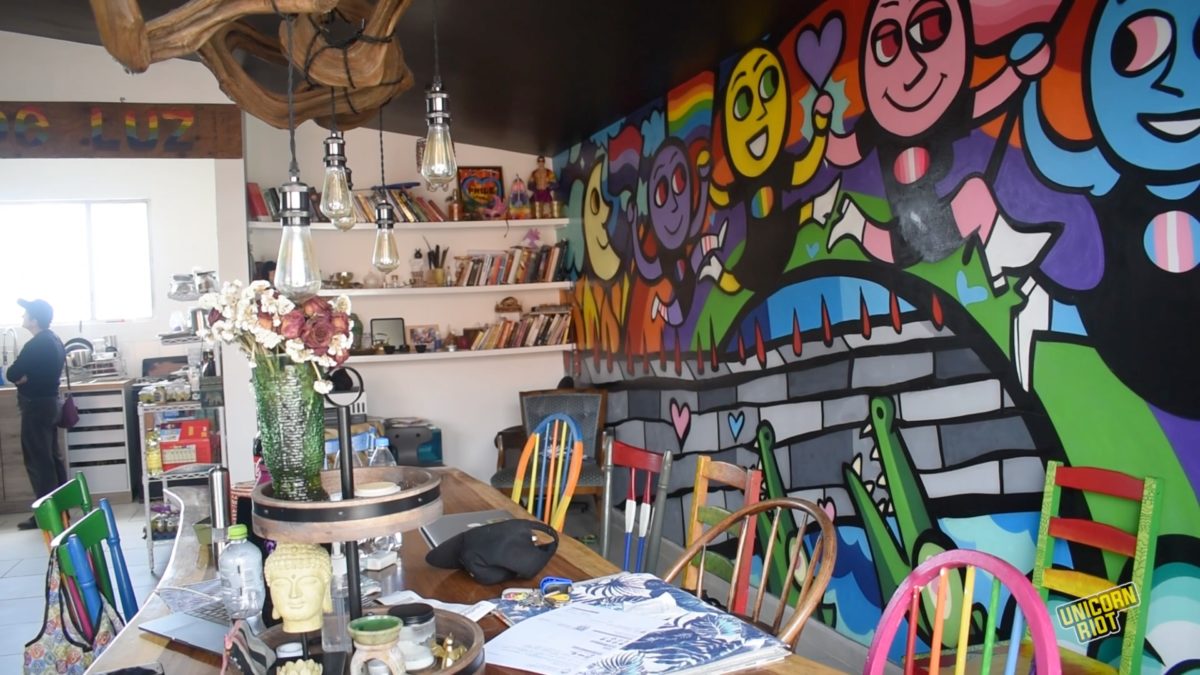 The house provides residents with food and clothing and other necessities as well workshops on navigating the U.S. asylum process. The house also offers meditation workshops once a week.
Casa de Luz began in 2018, as the migrant caravan traveling north from Chiapas, Mexico, landed, in part, in Tijuana. Irving Mondragón, one of the house's founders, moved to Tijuana to support the caravan and squatted an abandoned building in Playas de Tijuana, where the western tip of the city meets the Pacific.
"It was a dark place. It was hard times," said Palomo. "It was very hard at the beginning."
After that, the house rented an abandoned gym and then an abandoned discotheque. Palomo said migrants just pitched tents inside the large, open space, using tents as bedrooms.
"It was a hard place to live in but it was somewhere that people could be in and stay."
Eventually, Casa de Luz San Diego, a sister organization that raises money in the United States, gave the group a beautiful, multi-story house to use as its base of operations. The house is still in Playas de Tijuana, and the group has transformed the building with colorful decorations, murals and piñatas made by the migrants themselves.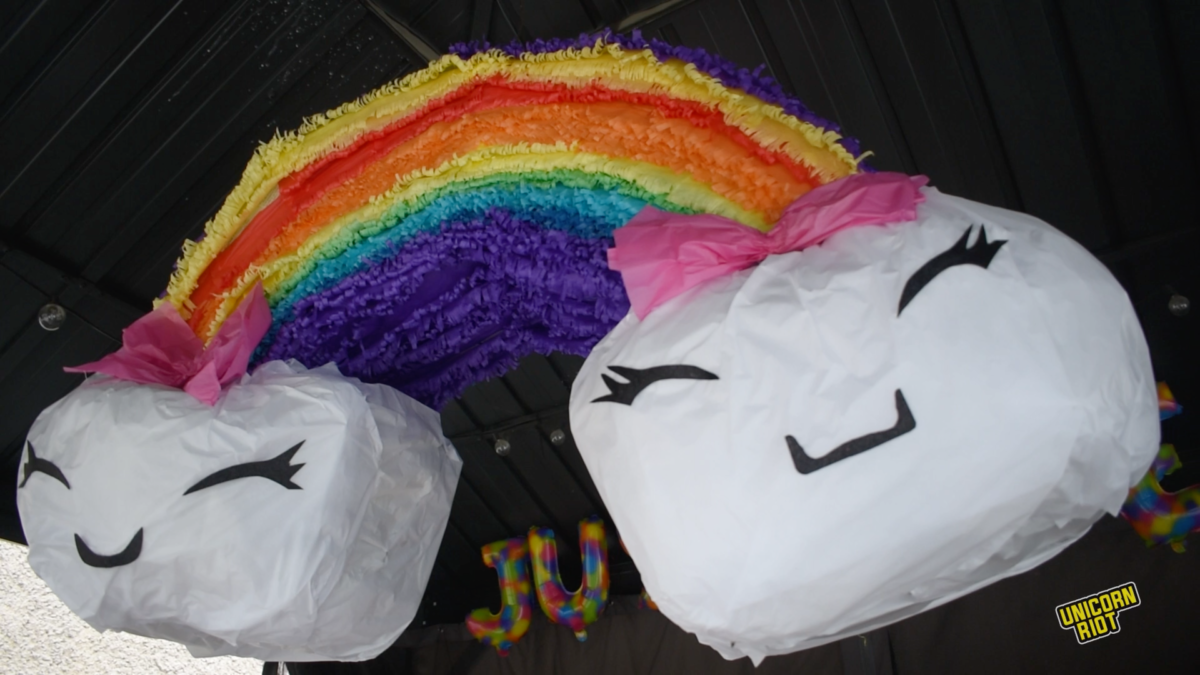 According to Palomo and Casa de Luz residents, LGBTQIA+ couples are frequently banned from other shelters or discriminated against if they are accepted. "In general, the city is closed to LGBT community, for trans-women, trans-men, gay women and men and diverse families. It's a closed society and, well, they're also discriminated [against] on the street."
Residents said that, for them, Casa de Luz is a refuge from the kinds of discrimination they faced at other shelters. "To be in another [shelter] that isn't like this one, there's a lot of discrimination," said Jacqui, a resident who has two children. "I was in a shelter where there were couples, man and woman, and the parents told their kids, 'don't hang out with them, they're the daughter of a lesbian.'"
But Palomo isn't satisfied with just helping migrants once they arrive, frequently in a state of desperation, in Tijuana. Palomo has also made it her mission to understand why people are leaving their countries of origin in the first place. "I've visited Honduras many times because I have this will to see what's going on. And why things happen the way that they happen."
While the U.S. positions itself as a tolerant, civilized society, the charitable benefactor of LGBT people around the world, the reality of U.S. foreign policy, especially in Central America, belies that narrative.
"Honduras is a place where the US has always had its feet on," said Palomo.
Honduran businesses "depend on what they export to the US, what resources they can extract and send to the US. Honduran elites, for example, are, and we all are, the modern-day slaves. The Honduran elites are in business with the U.S. economic system and they profit from exploitation. And the U.S. profits from exploitation. And so there is no way, no way, that that society is ever going to develop as long as profit from the US exists. There're not going to develop, they're [not] going to have a quality life, it's never going to happen and they're always going to be migrating."

Areli Palomo, co-founder of Casa de Luz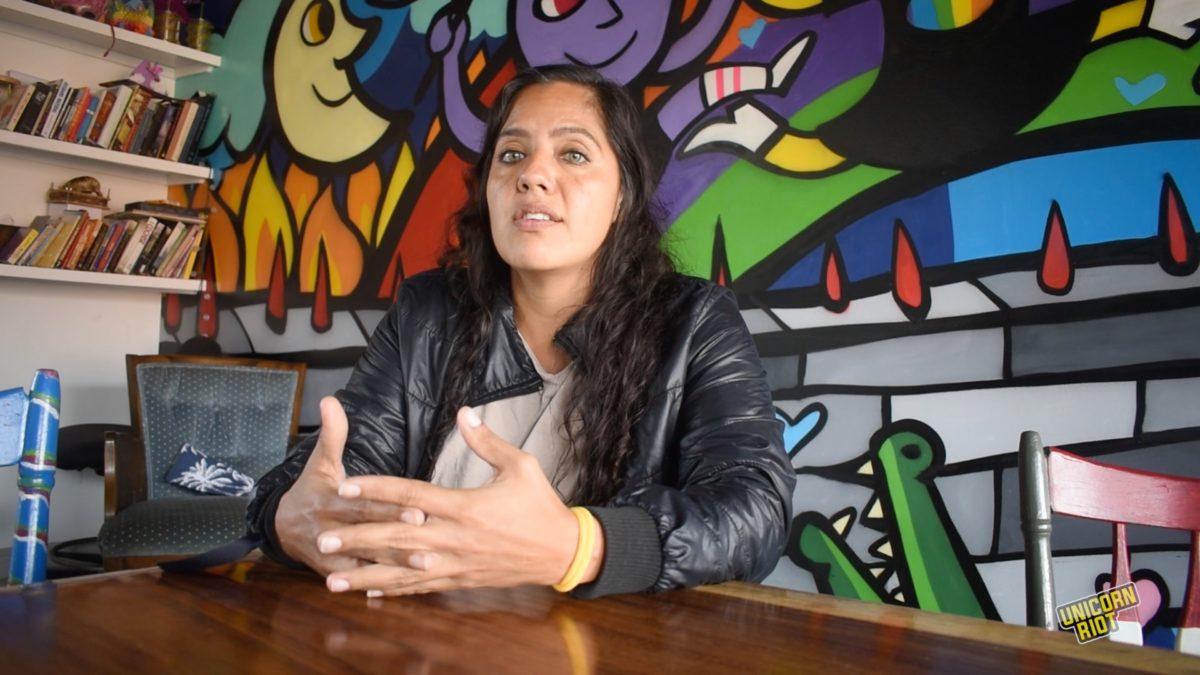 Palomo said that despite the large gay party scene in both the U.S. and Mexico, the LGBT community still have a long way to go in fighting for their rights here and around the world. "Sometimes unfortunately the gay pride has lost its value in terms of what it claims," said Palomo. "Sometimes we have this impression that it has been appropriated by the market. You know, the rainbow, the party, the sex. But it's not a revindication of rights."
Nonetheless, Palomo believes it's important to keep fighting to end discrimination. "Causes have to be fought always, everyday, every time. But if the market takes them and makes them a product, then they're lost. So we have to be very careful that they don't become another product to sell things and to profit from. So we can fight and we can always fight. So we have to pay attention because this is a very modern imperialism and we don't see it."
---
Follow us on X (aka Twitter), Facebook, YouTube, Vimeo, Instagram, Mastodon, Threads, BlueSky and Patreon.
Please consider a tax-deductible donation to help sustain our horizontally-organized, non-profit media organization: