Rally at Utah State Capitol Highlights Threats to Great Salt Lake
Salt Lake City, UT – Hundreds of local activists and concerned residents gathered at the foot of the Utah State Capitol building Jan. 14, three days before the 2023 state legislative session began, during a rally to "save our Great Salt Lake."
Between chants and songs, speakers addressed the crowd in an effort to raise awareness about the multiple crises facing Great Salt Lake. While some appealed to law makers to implement reforms, others took aim at the root causes of the catastrophes threatening the existence of the lake and its ecosystem.
Great Salt Lake is at risk of ecological collapse. As of January, the lake has lost 60% of its historical surface area and 73% of its water, according to a collaborative report released by the Brigham Young University College of Life Sciences earlier this month. That report says, if current conditions persist and emergency measures aren't taken, the lake could be completely dry in as little as five years.
In the 176 years since colonizers first occupied the Salt Lake Valley, Great Salt Lake, its shores, inflows, and adjacent wetlands have become sites for industrial mineral extraction, manufacturing, and mass incarceration.
Water levels in the lake have shown a downward trend since 1850, the first year the US government recorded water data for Great Salt Lake. An interactive overlay map on the US Geological Survey agency website compares the lake's shape in 1985 and July 2022.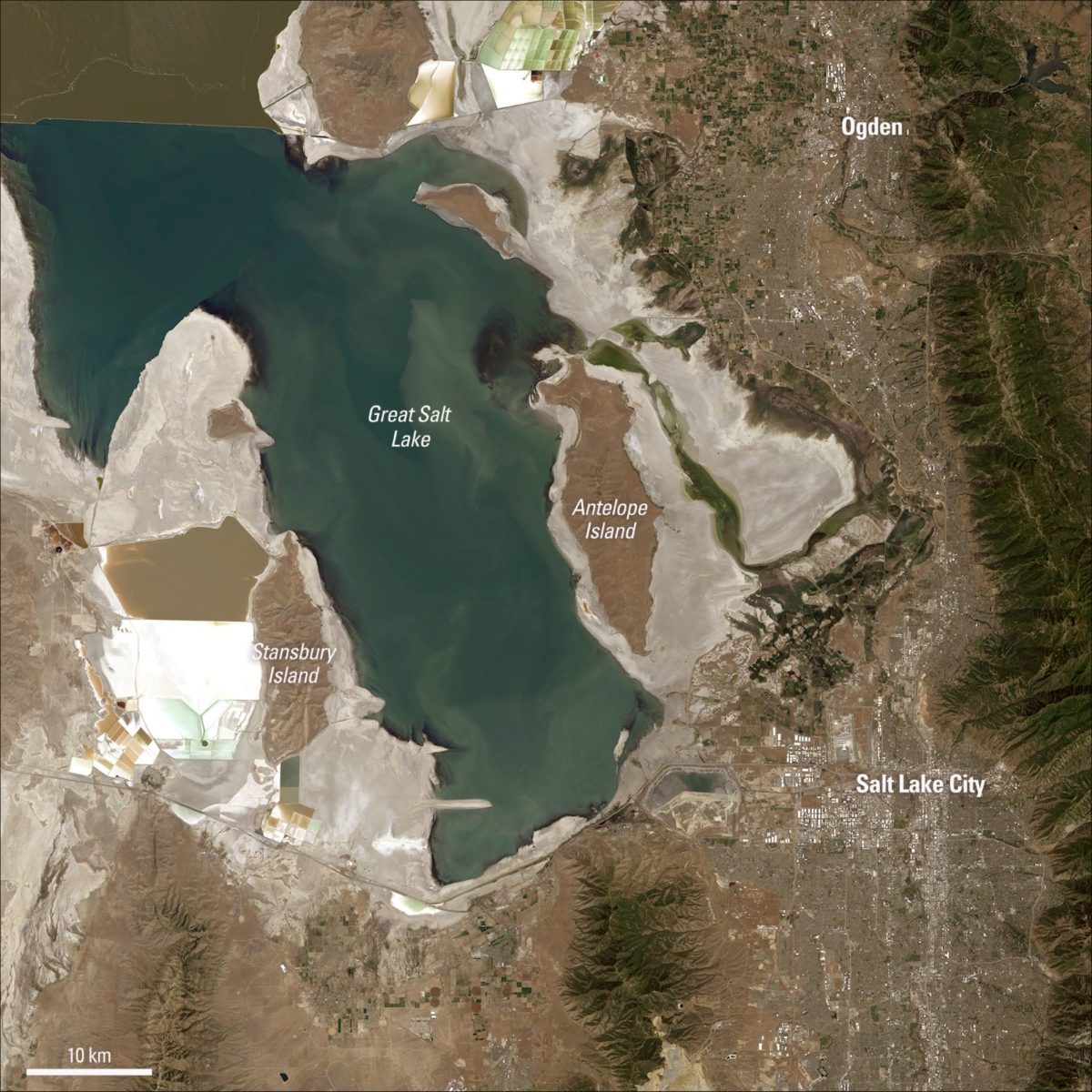 ---
Follow us on X (aka Twitter), Facebook, YouTube, Vimeo, Instagram, Mastodon, Threads, BlueSky and Patreon.
Please consider a tax-deductible donation to help sustain our horizontally-organized, non-profit media organization: