Direct Action Shuts Down Coal Mine in Germany (w/ Interview) – Deprogram Ep. 16
In Episode 16 of our weekly live show "Deprogram", we interviewed Pascoe Sabido about the #Endegelaende direct action against coal mining in Germany.

Over 1,000 activists marched into an open pit Lignite Mine in Germany. While Germany continues to break renewable energy records, they also continue to allow an open pit mine to operate, and destroy "Hambacher Forst." The activists shut down the mine not only to protect what remains of the forest from the threat of clear cut, but also because coal contributes to climate change.
"We're not just talking about it we're doing it.

We're taking direct action." – Pascoe Sabido
The police used pepper spray and batons on the marchers as they forced their way into the mine. Despite the heavy police presence activists were able to shut the operation down.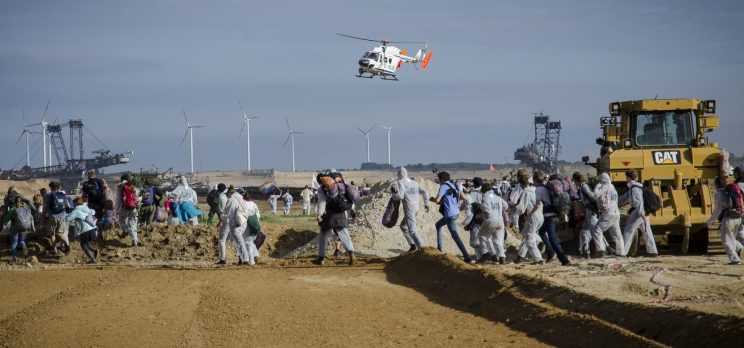 Photo: 350.org
"Many people try to remain anonymous but if your anonymous you can get taken away…They've never had this many people refusing to give their ID. The police didn't know what to do." – Pascoe Sabido
The protesters used "soft blocks" to stop machinery and shut down the local rail station that transports the coal. The protests continue and are part of a protest encampment that also sports tree sits and an ongoing vigil.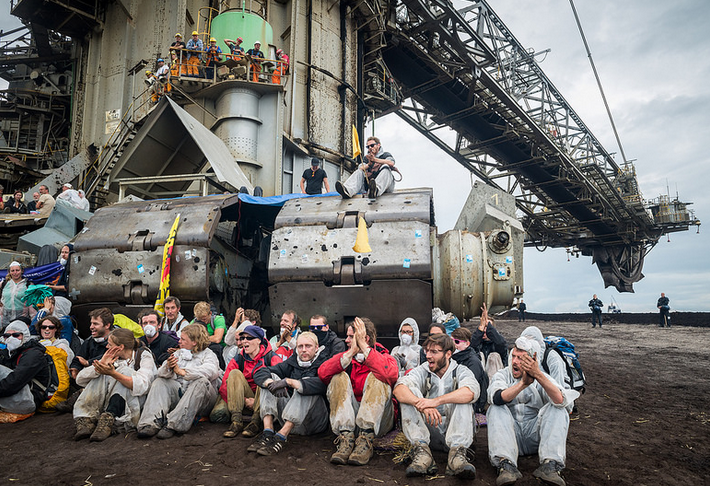 Photo: 350.org