Charlottesville Violence Planned Over Discord Servers: Unicorn Riot Reports
Charlottesville, VA – On Friday August 11, the day before the white supremacist Unite the Right rally, Unicorn Riot reporters en route to Charlottesville began to receive leaks from planning meetings preparing for the event. Over the group gaming chat platform Discord, representatives from various fascist organizations were working together on a daily basis to plan for Charlottesville while also using the platform to conduct outreach and recruit on a national scale.
Neo-Nazi and white supremacist groups in the chat logs include Vanguard America, Identity Evropa, the Traditionalist Worker Party, League of the South and Anticom, as well as many local "book clubs" formed by followers of the hate site Daily Stormer.
The anonymous source who contacted us the day before the rally provided us with logs from several Discord servers connected to Unite The Right. Chat topics in the logs range from mundane topics such as food, water and restrooms to bloodthirsty calls for genocide and preparations for violence against antifascist counter-protesters. Discord officially denounced white supremacists in the aftermath of Heather Heyer's murder, yet to this day, many neo-Nazi groups still rely on the platform for daily planning and recruiting activities.
We have released a number of reports since the deadly rally, including a substantial amount of leaked primary source material, and will continue publishing additional unreleased material logged from white supremacist Discord chat servers.
Chat logs, once redacted and processed by our reporters, will be added batch by batch to the Unicorn Riot Discord Leaks archive now viewable at discordleaks.unicornriot.ninja. (We made some redactions to the contents to protect the identities of people targeted for harassment and threats.)
Below you can browse all our Discord leak reports to date, access all publicly released primary source material, and check out other news stories based on the server logs we obtained.
---
Part One: On August 14, we started releasing leaks from inside the Charlottesville 2.0 and Alt-Right Discord servers that were active before, during, and after the events of August 12. Over the next few days, Discord banned the official Alt-Right chat server as other web companies moved to shut down neo-Nazi communication hubs such as the Daily Stormer.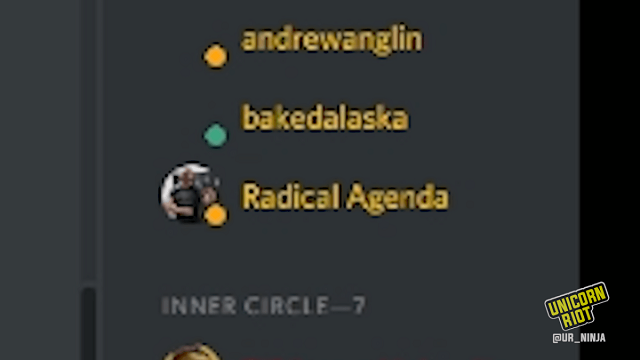 ---
Part Two: Audio recordings of meetings held over Discord voice chat reveal organizers' planning discussion leading up to Unite The Right. They discuss an operational document drafted by white supremacist organizer Eliott Kline (alias Eli Mosley) for the event, which we also obtained and published.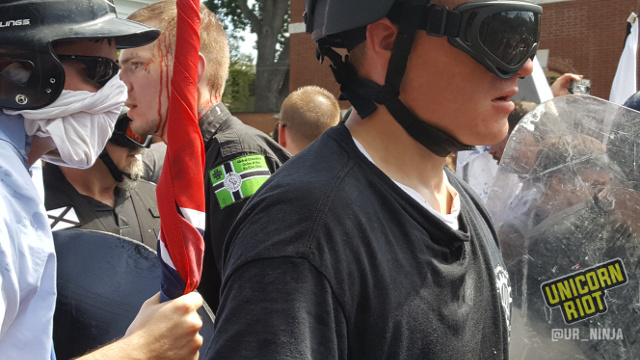 ---
Part Three: Chat logs from the "Charlottesville 2.0" Discord server run by Jason Kessler and Elliot Kline show discussions that took place immediately after Heather Heyer was murdered by James Alex Fields, Jr. Some Unite The Right attendees expressed an interest in continuing to hold events in Charlottesville immediately following her death; others mocked Heyer's death, or justified Fields' hit and run attack on antifascist counter-protesters.
---
Part Four: Additional chat logs document logistical planning for the event, as well as preparations for violence. Jason Kessler and other organizers and attendees struggled planning logistics after the porta-potty company they had contracted for the rally refused them service. Other Unite The Right organizers discussed their plans to shuttle people to and from events in large passenger vans, as well as keeping all their vehicles parked together where they would be guarded by heavily armed militia members.
---
Part Five: Screenshots from Discord chats show Unite The Right attendees posting images of themselves with weapons, and discussing plans to attack and injure antifascists. Also discussed was the intention to use aesthetics associated with conservative and libertarian ideology to subtly package fascist messaging for a wider audience.
---
Part Six: Organizers chatting in Discord shared various contingency plans for conflict scenarios that could have played out on August 12. Users in the channel #antifa_watch describe intelligence operations conducted against anti-racist counter-demonstrators. Robert 'Azzmador' Ray of the Daily Stormer described his involvement in bringing a caravan up to Charlottesville from Texas.
---
Part Seven: Chat participants discuss details of improvised weapons to be used to wound counter-protesters and other preparations for violence. Many of them shared links to their personal fundraising pages, including GoFundMe pages that claimed they were trying to attend family reunions. Other users illustrated a layered security plan to protect speakers at the Unite The Right rally (which ended up being shut down before speeches began).
---
Part Nine: Just days after Unite The Right ended in Heather Heyer's murder, a new Discord server was made with the stated goal of identifying and harassing antifascists. This server appears to have been created by Nebraska neo-Nazi Dan Kleve to retaliate against antifa in his area after he was exposed as attending Unite The Right. Discord users in the server discussed various forms of harassment against alleged antifascists and also worked together to carry out several low-level cyber attacks.
---
Part Ten: The Discord logs of the server for the neo-nazi front group 'Anticom' (short for 'Anti-Communist Action', a play on Anti-Racist Action) show how the group, which would go on to play a major role in Unite The Right, was discussing violent attacks on anti-racists as soon as their server went online in February 2017. Our first release of the Anticom logs includes chat records spanning from February 2nd to March 27th, 2017. Our next releases will release further Anticom Discord material.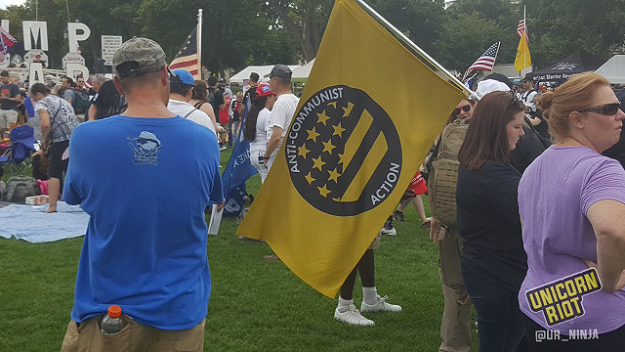 ---
Part Eleven: Our final release of leaked logs from the Anticom Discord server provides further evidence of the group's hardcore Nazi affiliations. We also show how the Anticom chat was used to share manuals for manufacturing explosives, as well as detailing the group's deep involvement in organizing Unite The Right.
---
Part Twelve: On November 9, We released logs from the 'Southern Front' server which was populated by members of Vanguard America residing in southern US states. The server's chats over months show the group eventually rebranding itself as 'Patriot Front' after Unite The Right. The chats also show organizing relationships between different white supremacist individuals and groups. One Vanguard America/Patriot Front member also used the chats to announce himself as an employee of the Georgia Department of Corrections.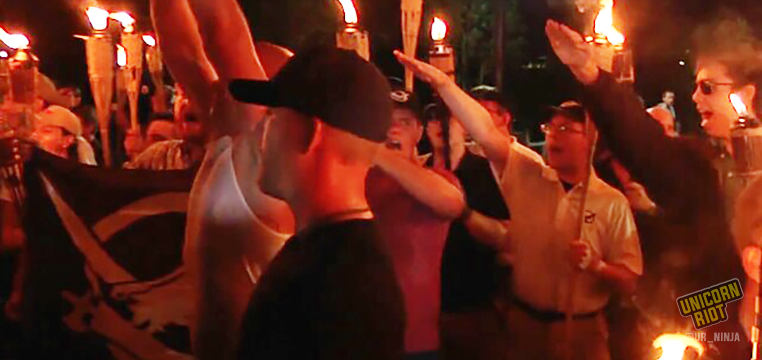 ---
List of publicly available primary source materials:
Discord leaks searchable database
Text documents:
Eli Mosley's "General Orders" document for "Operation Unite The Right Charlottesville 2.0"
"Shields and Shield Tactics Primer" created for Unite The Right
–Anticom-FirstConcreteDraft (from Anticom server)
–Judgement Report (from Anticom server)
Audio recordings:
Unedited sound clips (click hyperlinks for .mp3 download):
1. Discord voice chat recording: July 30, 2017 12 mins, 16 secs
2. Discord voice chat meeting recording: August 10, 2017 (part one) 1 hour, 8 mins, 8 secs
3. Discord voice chat meeting recording: August 10, 2017 (part two) 8 mins, 11 secs
Screenshots from 'Charlottesville 2.0' Discord server:
–Batch 1 (315 .PNG files, .ZIP archive, 65 MB)
–Batch 2 (428 .PNG files, .ZIP archive, 108MB)
–Batch 3 (424 .PNG files, .ZIP archive, 99MB)
–Batch 4 (302 .PNG files, .ZIP archive, 70.5MB)
–Batch 5 (1066 .PNG files, .ZIP archive, 254.5MB)
Screenshots from 'Pony Power' Discord server:
–Batch 1 of 1 (491 .PNG files, .ZIP archive, 99 MB)
---
---
Unicorn Riot's leaks from Charlottesville:
Unicorn Riot reporting in Charlottesville & beyond:
---
To help our volunteer-operated, horizontally-organized, non-profit media collective please consider a tax-deductible donation:
---