Minnesota Joins International Youth Climate Strike
St. Paul, Minnesota – Hundreds of Minnesota students joined a worldwide youth climate strike held on Friday, March 15. The Minnesota rally was one of thousands of rallies led by students and youth from over 128 countries protesting the lack of action on the climate crisis.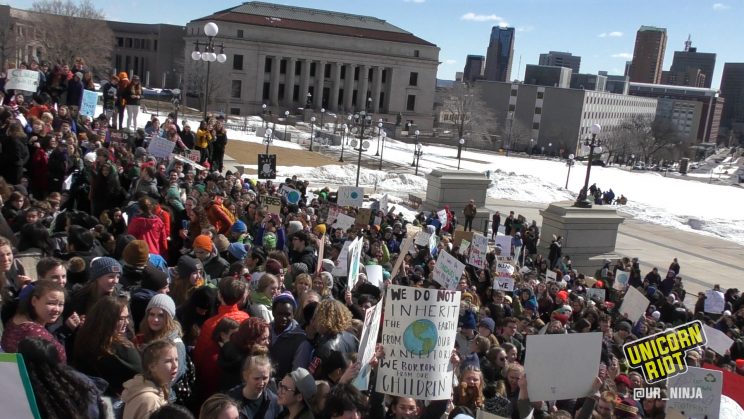 The Minnesota contingent of the strike rallied for two hours on the St. Paul capitol steps. The speakers spoke against the current Line 3 tar sands oil pipeline project slated to cross indigenous lands in Minnesota, and raised awareness of climate change's disproportionate impact on communities of color.
[Full Recorded Livefeed of MN Youth Climate Strike. Runtime: 59 mins]
The Minnesota Youth Climate Strike event laid out three demands, referencing a detailed report published five months ago by the Intergovernmental Panel on Climate Change (IPCC):
"1. We demand a reduction in greenhouse gas emissions in line with the October 2018 IPCC Special Report on Global Warming of 1.5 °C.

2. We demand our world leaders take action that ensures global warming remains under 1.5 degrees.

3. We demand that our US legislators implement the Green New Deal and other legislative actions that decrease the climate crisis."
The school strikes were inspired by sixteen year-old Swedish activist Greta Thunberg who recently spoke at the 24th United Nations Climate Change conference and ended her speech with,
"We need to keep the fossil fuels in the ground, and we need to focus on equity. And if solutions within the system are so impossible to find, maybe we should change the system itself.

We have not come here to beg world leaders to care. You have ignored us in the past and you will ignore us again.

We have run out of excuses and we are running out of time.

We have come here to let you know that change is coming, whether you like it or not. The real power belongs to the people.

Thank you."
After the rally we spoke to a few youths in Minnesota and asked them why they joined this worldwide call to action.
[Post Rally Interview Section Recorded Livefeed Runtime: 9 mins]

We spoke to a student holding a "We'd be in School if the Earth was cool," sign who said,
"We want to make our own future. Not let adults write it for us. And help make the change and not just post things online."
We spoke to another youth who held a sign that warned of the increasing death of micro organisms due to global warming that have decreased oxygen worldwide.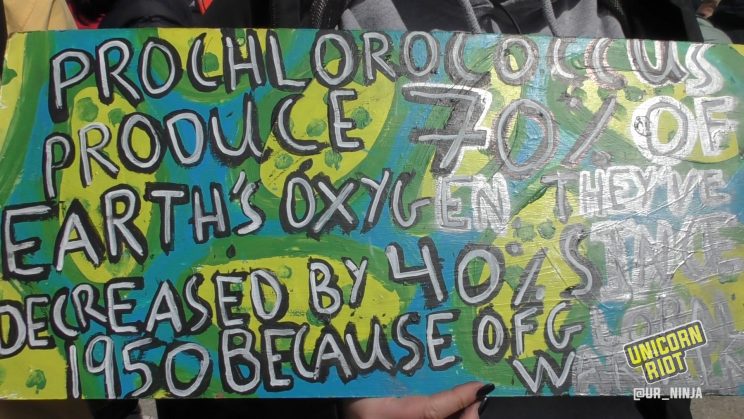 When asked why they were there they said,
"Climate change is going to greatly affect my future and the future of the people around me, and I need to support this if I want a future."
It's unsure how governments will respond to the thousands of youth-led actions, but with the recent reports that there are only twelve years left to make needed changes before climate "catastrophe", it does seem that time is running out.