Amtrak Officer Acquitted After Killing Unarmed Minnesota Man in Chicago
Chicago, IL – On Friday, a Cook County judge acquitted the officer that killed a 25-year-old Minnesota father of three in 2017 as he ran from an attempted search at Chicago's Union Station.
Two years after Amtrak officer LaRoyce Tankson shot and killed Chad Robertson, Judge Dennis Porter ruled Tankson's actions were justified. Porter said in his ruling "The evidence is overwhelming that Tankson believed a threat existed" and therefore found LaRoyce not guilty on first degree murder charges.
Robertson had no weapons on him and was running away from Tankson when he was fatally shot.
Tankson fired a single round into Robertson's back as he ran away, claiming he saw Robertson reach for a gun as he put his hand in his pocket while running. Two small bags of marijuana were found in Robertson's hand after he was shot.
Robertson died from his injuries in the hospital a few days later, leaving behind three children.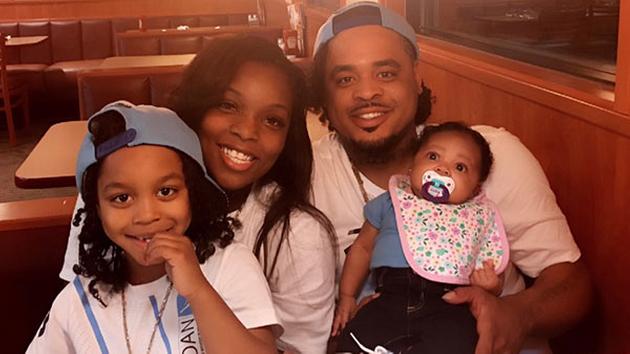 Two months after her son's death, a stray bullet fatally injured Robertson's mother Candice in Minneapolis. She passed away the same day a 'Justice for Chad' vigil was held at Union Station in St. Paul, Minnesota, where the Amtrak operates.
See our past report: Community Seeks Justice for Chad Robertson (April 2017)
The fatal incident in Chicago occurred on February 8, 2017 outside of Union Station, a transit hub for buses, trains, and rail lines. Robertson was with friends smoking marijuana outside during a layover period in their bus trip.
After being approached by Tankson and his partner and ordered to put their hands on the wall, Robertson showed his hands, told them he was unarmed, and then turned and ran. He was shot as he was running away.
Tankson is the second officer to be charged with first-degree murder by Cook County State's Attorney Kim Foxx, who was elected in 2016. Chicago Police Officer Lowell Houser was charged with first-degree murder for his off-duty shooting of 37-year-old Jose Nieves; he was convicted on second-degree charges. Foxx has recently been under attack by corporate media and politicians for her work to reform Chicago's criminal justice system.
Tankson is at least the second officer that Judge Dennis Porter has exonerated. He found off-duty Chicago Detective Dante Servin not guilty of involuntary manslaughter after he shot Rekia Boyd in the back of the head in 2012. (Judge Porter said of the Boyd case that Servin should have been charged with first-degree murder as his acts were intentional, but that since he couldn't change the charges, then Servin was not guilty of manslaughter.)
Robertson's three children are now left without a dad and without any criminal justice in their dad's case. A civil suit is pending.
We spoke to Robertson's girlfriend and mother of his youngest daughter after the 2017 'Justice for Chad' rally. She saw him in the hospital before he passed away, where he kept asking what had happened, why the police had shot him. She gave an emotional testimony to who Chad was, the love he had for his family, and how much she misses and loves him.
"He was with me and his child every day. Always with his kids, did everything for us … He was a very good man and for him, suffering like that and going through the pain that he went through, it was just not right … He was like, 'what happened to me, why'd the police shoot me?' … I just wanna say I love him so much and miss him so much … We need justice." – Aterria Lipsey, Chad's girlfriend
Cover image is taken from the scene of Robertson's killing in 2017 (via Sam Charles / Sun Times)
---
Please consider a tax-deductible donation to help sustain our horizontally-organized, non-profit media organization: