Minneapolis Police Kill Man Blocks From George Floyd Square
Minneapolis, MN – An evening before New Year's Eve 2021, police fatally shot a man while in a South Minneapolis gas station parking lot, reportedly during a traffic stop.
In a somewhat contentious press conference near the scene of the killing outside the Holiday gas station on 36th Street and Cedar Avenue, Minneapolis Police Public Information Officer (PIO), John Elder said:
"At 6:15 p.m. Wednesday evening, officers were engaged in a traffic stop with a felony suspect. During this stop, gunfire was exchanged. The adult male in the vehicle, the felony suspect, was struck. The adult female passenger in the vehicle is uninjured. The officers are uninjured. Minnesota Bureau of Criminal Apprehension is on their way to the scene. They will take over all aspects of the investigation."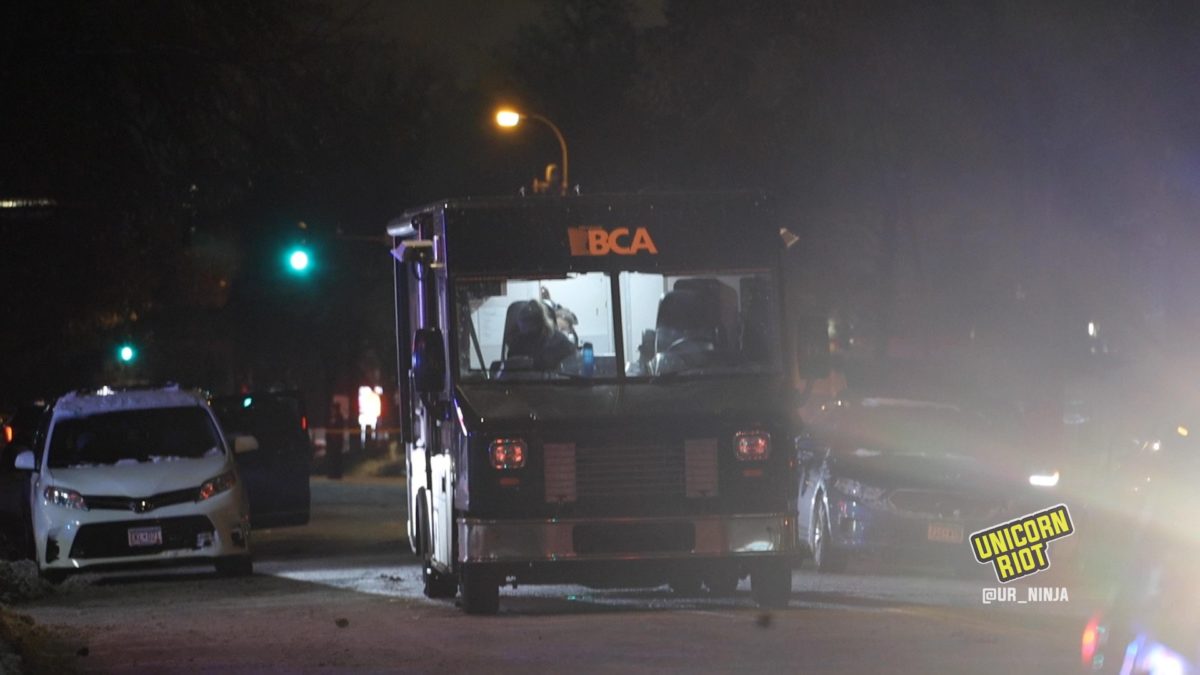 Elder said body cameras were on and recording. Authorities say they will release video from the body camera tomorrow. Elder stated that the officers, who've been sequestered, were not assigned to a particular precinct but were part of the CRT, Community Response Team.
Hundreds of people immediately gathered at the scene for hours in the blistering temperatures.
MPD officers are backing away from the intersection now. Several protesters following them, chanting "whose streets? Our streets" pic.twitter.com/IKOsKntAh9

— Liz Sawyer (@ByLizSawyer) December 31, 2020
---
Follow us on X (aka Twitter), Facebook, YouTube, Vimeo, Instagram, Mastodon, Threads, BlueSky and Patreon.
Please consider a tax-deductible donation to help sustain our horizontally-organized, non-profit media organization: