Calls for Justice for Nikos Sampanis Renewed
Athens, Greece – One year after Greek police killed her 18-year-old son, the mother of Nikos Sampanis, along with his family, led a march through the center of Athens calling for justice. Dozens of family members, community and solidarity groups showcased their continued fight for the police to be held accountability for the death of Sampanis.
Sampanis was riding in a stolen car with two friends on the night of Oct. 23, 2021 in the Athenian suburb of Perama. Seven police motorbikes chased them, despite orders to stop the pursuit, and fired up to 38 bullets at the car, fatally shooting Nikos and seriously wounding his friend.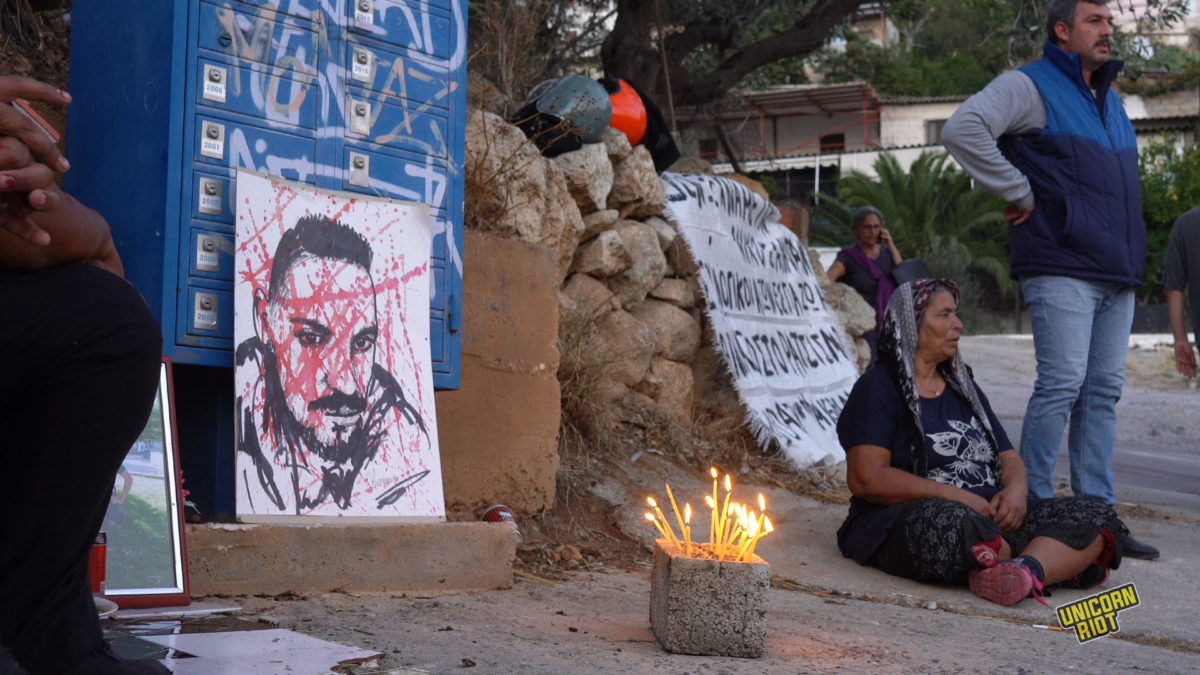 All seven of the police officers involved were arrested and charged with intentional homicide with possible malice aforethought, attempted serial homicide and weapons charges. All officers returned to work after a court appearance a few days after the killing.
Trial for the officers for the killing of Nikos Sampanis is scheduled to begin in 2023. Meanwhile, the two survivors that were with Sampanis face charges for complicity in the alleged attempted murder of police officers in the car chase in which a police vehicle was hit. No officers were injured during the chase.
"Nikos Sampanis will not be forgotten in the same way we do not forget Sahzat Lukman, Alexis Grigoropoulos, Pavlos Fyssas, Zackie Oh and Vasilis Maggos."

Member of the assembly 'Solidarity with Migrants'
Sampanis and his friends are Romani, or Roma, a marginalized group of people who face harsh racial discrimination across Greece, reigniting conversations about anti-Roma racism in Greece.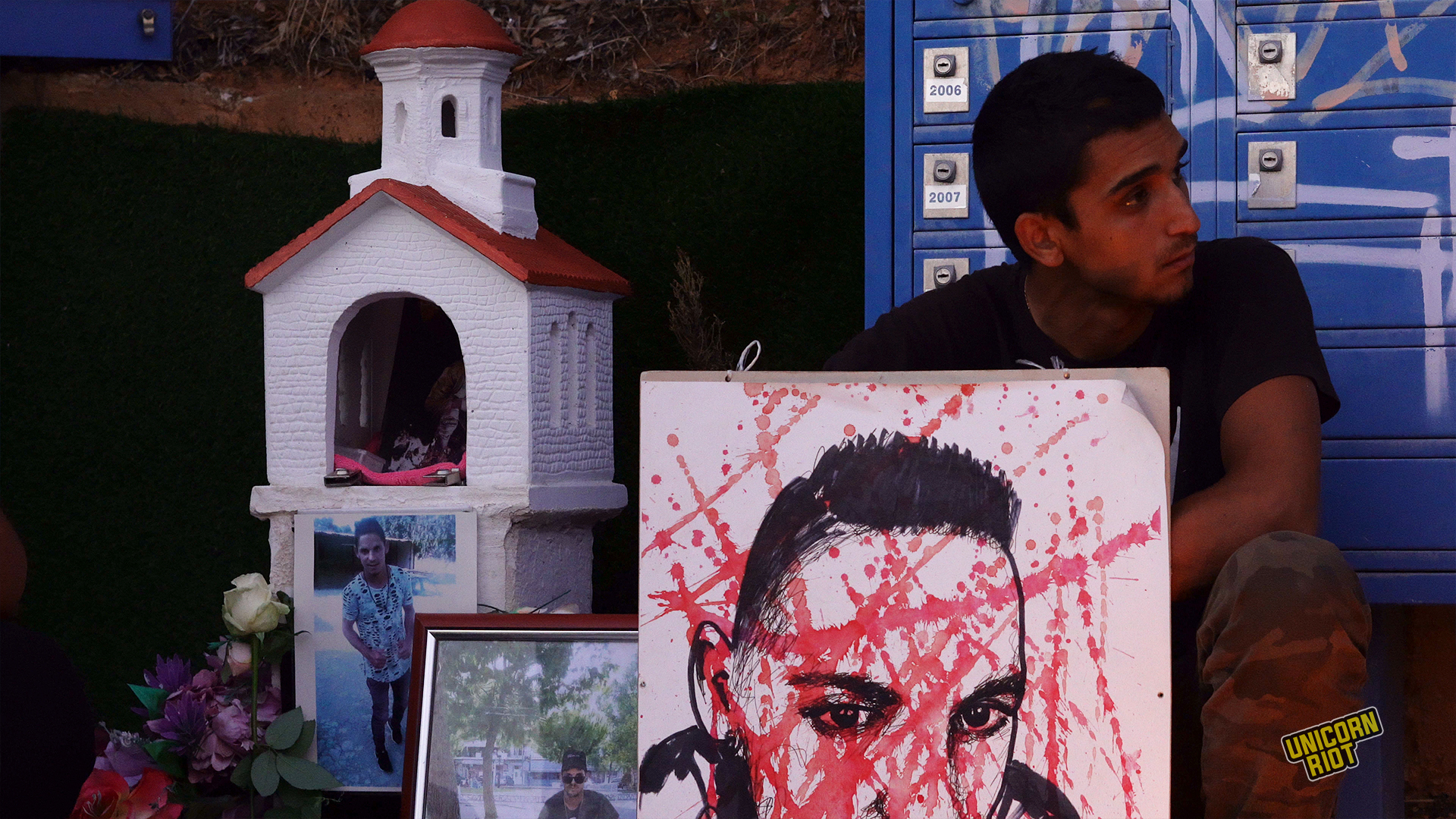 Several inconsistencies were told by the authorities following the killing, many of which have been proven wrong by investigators:
Police said it was a shoot-out, yet they were the only ones with weapons
Police said Nikos was driving, yet he wasn't and the driver was the only one to escape without being shot (he did this by running away – he said he heard a bullet whizz by his ear as he ran)
Police said they shot only at the vehicle's tires to immobilize it, yet they shot at least 11 bullets after the car was stopped and the driver had run away
Police said the teenagers hit four police cars, but could only prove one and the police had the stolen car demolished 12 days after the incident, which prevented further tests from being done
The family has yet to be told the names of the officers who fired the shots that killed Nikos.
"We just want justice for Nikos Sampanis, who was killed so unjustly.
We want justice!"

Member of Sampanis' family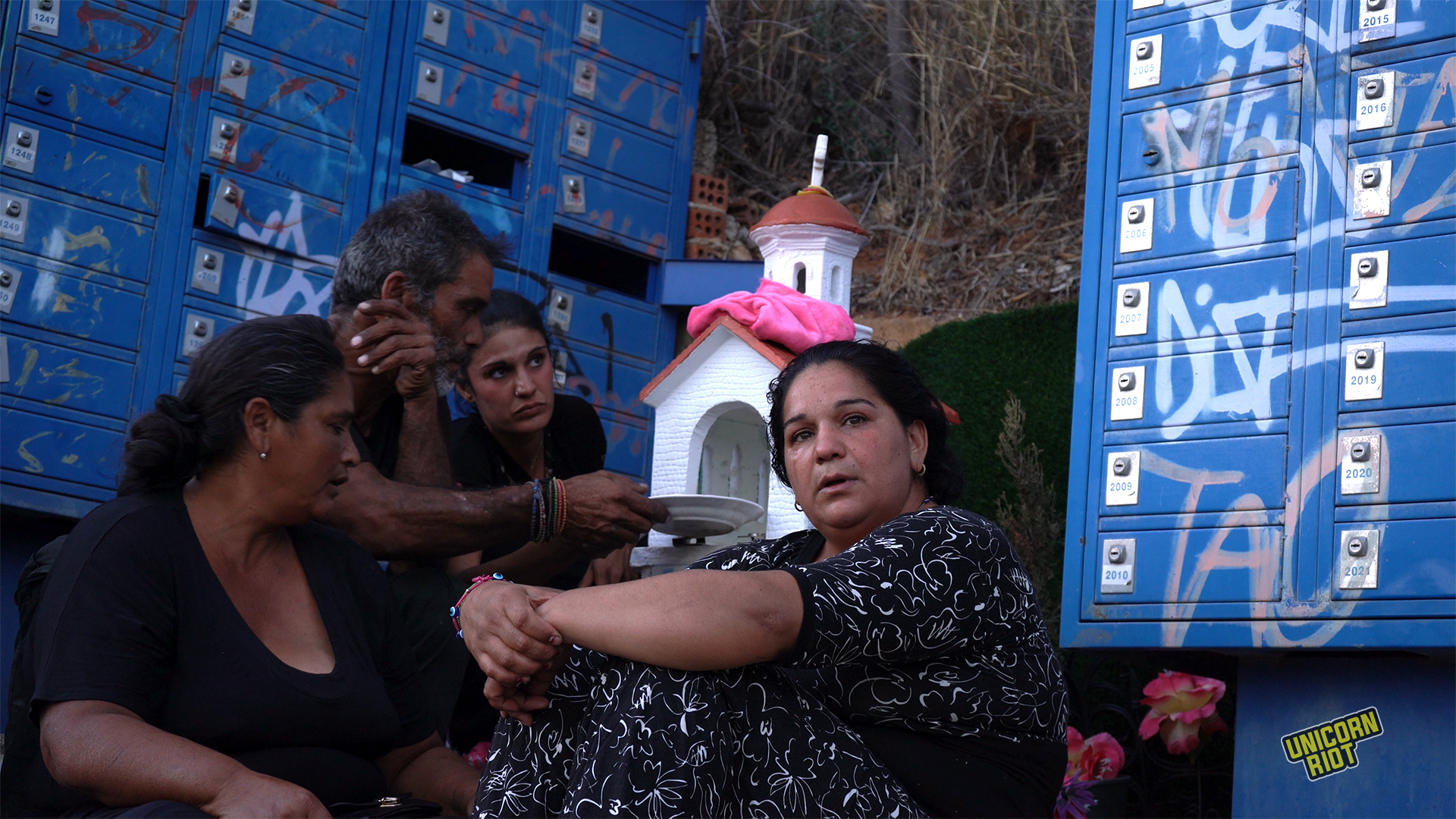 ---
Follow us on X (aka Twitter), Facebook, YouTube, Vimeo, Instagram, Mastodon, Threads, BlueSky and Patreon.
Please consider a tax-deductible donation to help sustain our horizontally-organized, non-profit media organization: