Israeli Raids on Jenin Refugee Camp Leave Many Dead, Dozens Shot
Jenin Refugee Camp, West Bank, Palestine – Over a dozen Palestinians have been killed, hundreds injured, and 200 detained in Jenin since the beginning of the year. Amidst a spate of attacks by Palestinians and Arab-Israelis inside Israel, the Israeli Defense Forces (IDF) have launched nearly daily raids on Jenin refugee camp in the last several weeks. A total of at least 41 Palestinians have been killed by Israeli forces in 2022 so far. Since Ramadan started on April 2, 17 have been killed, including six in a 48-hour span from April 13 to April 14.
The latest Israeli raids are in response to the recent escalation in violence across the country. Violent clashes during military raids on Jenin are ringing up historical memories of Israel's "Operation Defensive Shield" twenty years ago.
In early April 2002, IDF stormed the Jenin Refugee Camp after attacks in Israel. Nearly three weeks later, the IDF dispersed from Jenin after razing a large section of the camp to the ground. At least 52 Palestinians were killed in the offensive along with two dozen Israeli soldiers, while over a third of the population of the camp was displaced from Israeli bulldozers demolishing their homes.
On Thursday, March 31, 2022, Yazid al-Saadi, 23, and Sanad Abu Atiyeh, 17, were fatally shot by Israeli forces during a raid on Jenin Camp. The raid was two days after a Palestinian from a village near Jenin killed five people in central Israel in what became known as the Bnei Brak shootings.
After the two youths were killed in the camp, masses of funeral participants marched through Jenin city chanting slogans condemning their deaths and the Israeli occupation. Amidst spurts of ceremonial gunfire, shouts of anger, and chants, the bodies of the two killed, draped in Palestinian flags, were marched to the homes of their families in the city and camp of Jenin.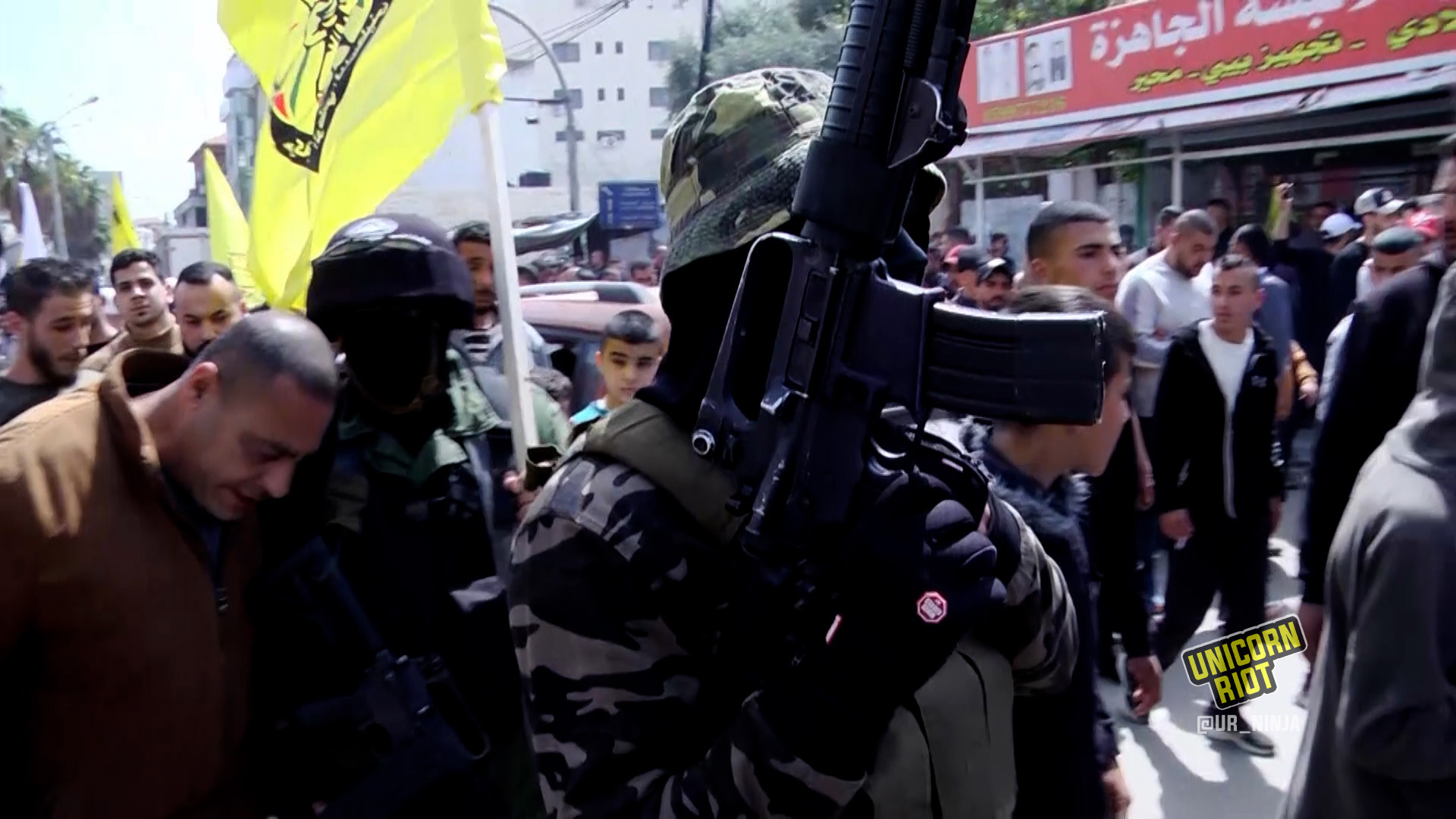 About 40,000 mostly indigenous Palestinian people live in the historic city of Jenin, and about 13,000 additional Palestinians live in Jenin Refugee Camp. The camp was formed in 1953 for Palestinians displaced by Israeli colonialism. Jenin (Ar: جنين محافظة) is also the name of the governorate that the city and the refugee camp are in. It's the northernmost governorate in the West Bank and is known for its fertile soil, fruits and vegetables.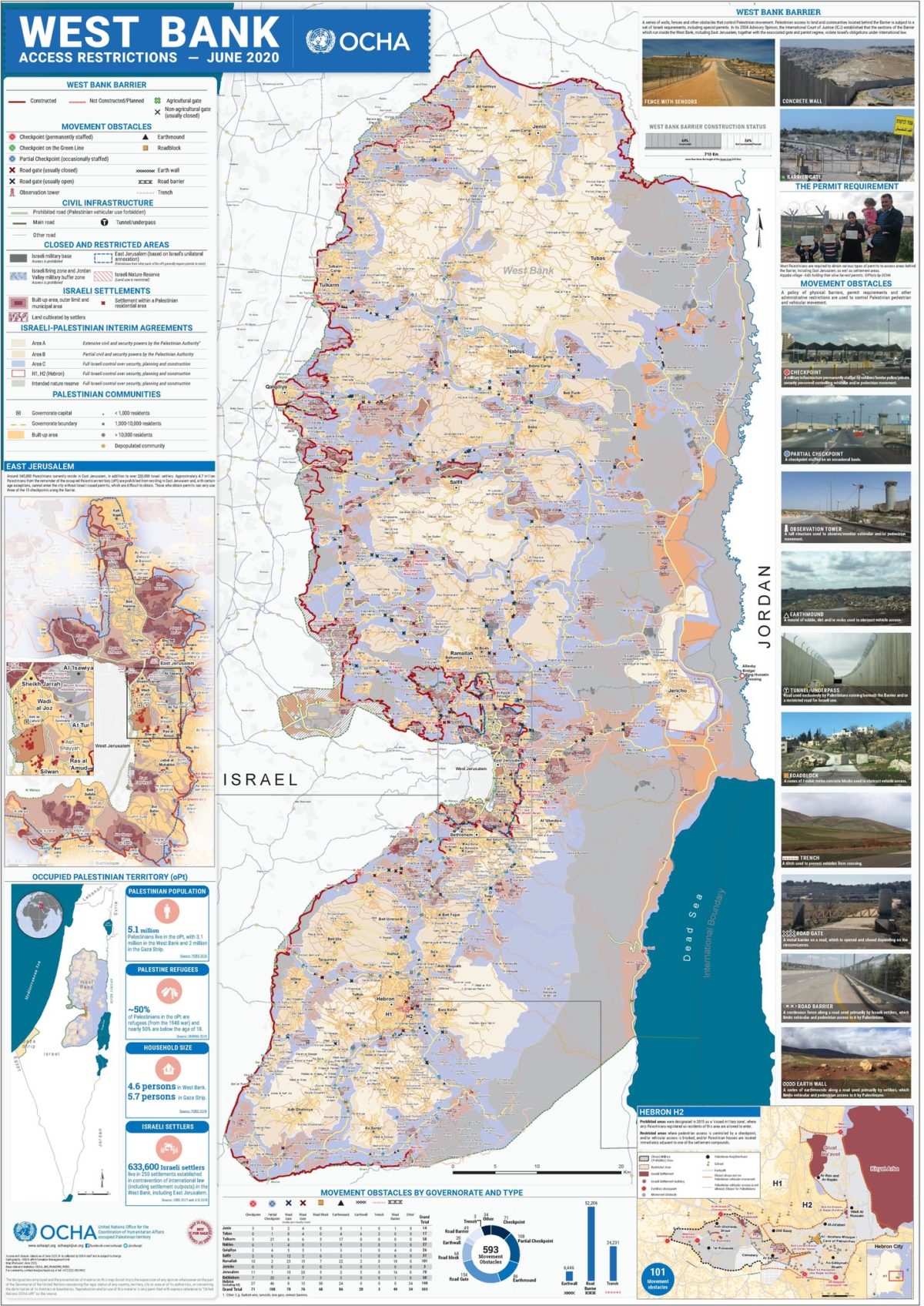 On April 9, Israeli occupation forces launched a full-scale military invasion of Jenin Refugee Camp, killing one Palestinian and shooting at least 14 others. Dozens of homes were raided by Israeli forces, with some of them having much of their property destroyed.
The raid of the camp was in response to an attack in Tel Aviv the night before, when Jenin resident Raad Fathi Hazem killed three Israelis and wounded a dozen. Hazem was killed by Israeli authorities in Jaffa after a nine-hour manhunt.
While in the camp, Israeli forces surrounded Hazem's home, took measurements in preparation of demolishing it and summoned his family, who refused to leave the home.
Palestinians burned tires in attempts to prevent Israeli forces from entering areas of the camp. Ahmed Nasser Al-Saadi, 21, was fatally shot by IDF, who also injured at least 14 others with gunfire. One of those injured included former prisoner Nour El-Din Saber Al-Jarbou, 27, who was handcuffed and dragged into an IDF vehicle after being shot multiple times.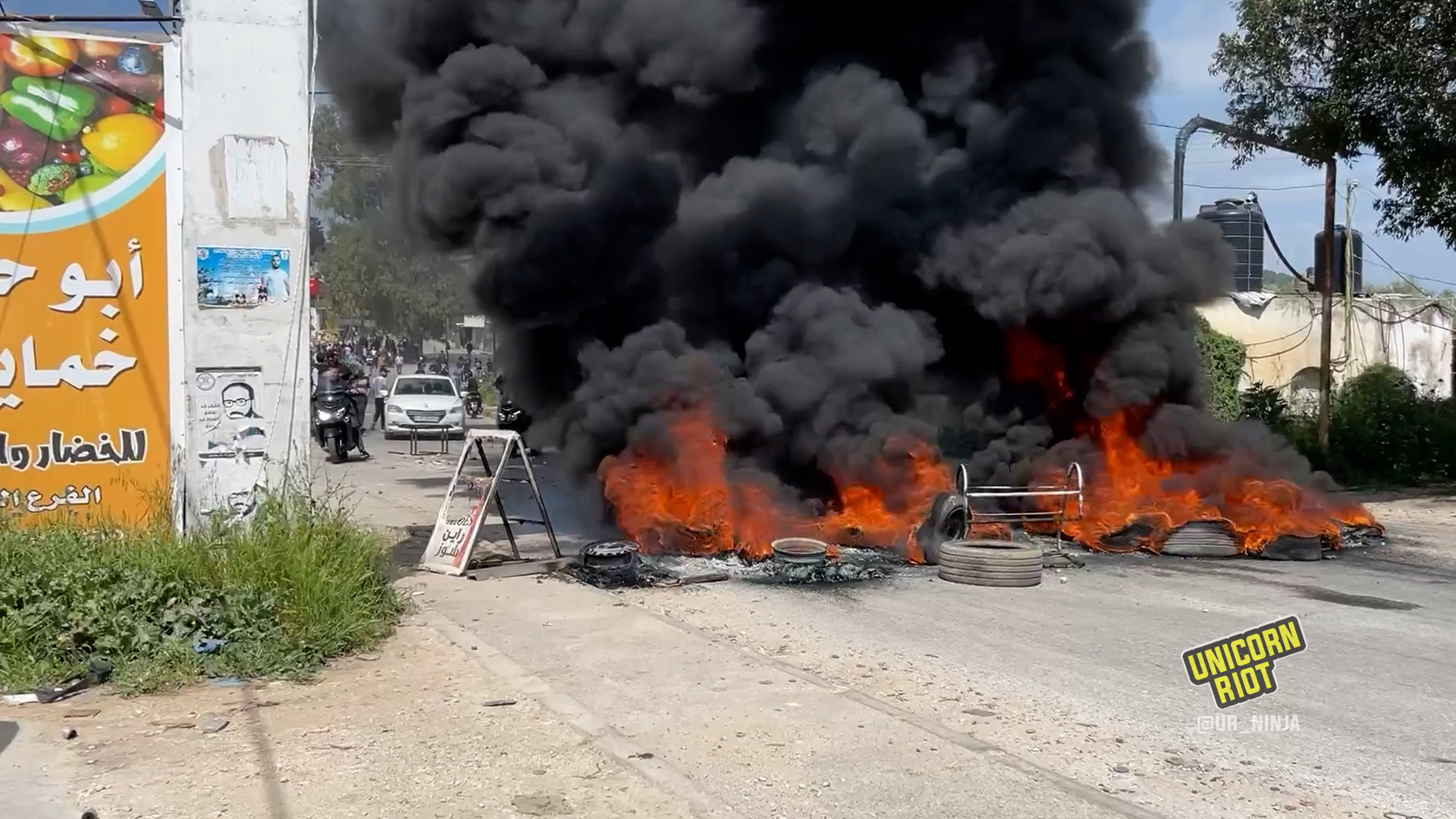 After Israeli forces killed Ahmed al-saadi, large crowds attended his funeral procession which started at the hospital where his family gathered. The procession roamed the streets of the city, the camp and by al-Saadi's house, before going to the Jenin camp mosque for a funeral prayer.
Mourners chanted slogans against Israeli occupation and called for factions of the Palestinian movement to unite, demanding protection for Palestinians. A massive march then headed toward the camp's cemetery, where 21-year-old Ahmed Nasser al-Saadi, a relative of Yazid al-Saadi who was killed on March 31, was buried.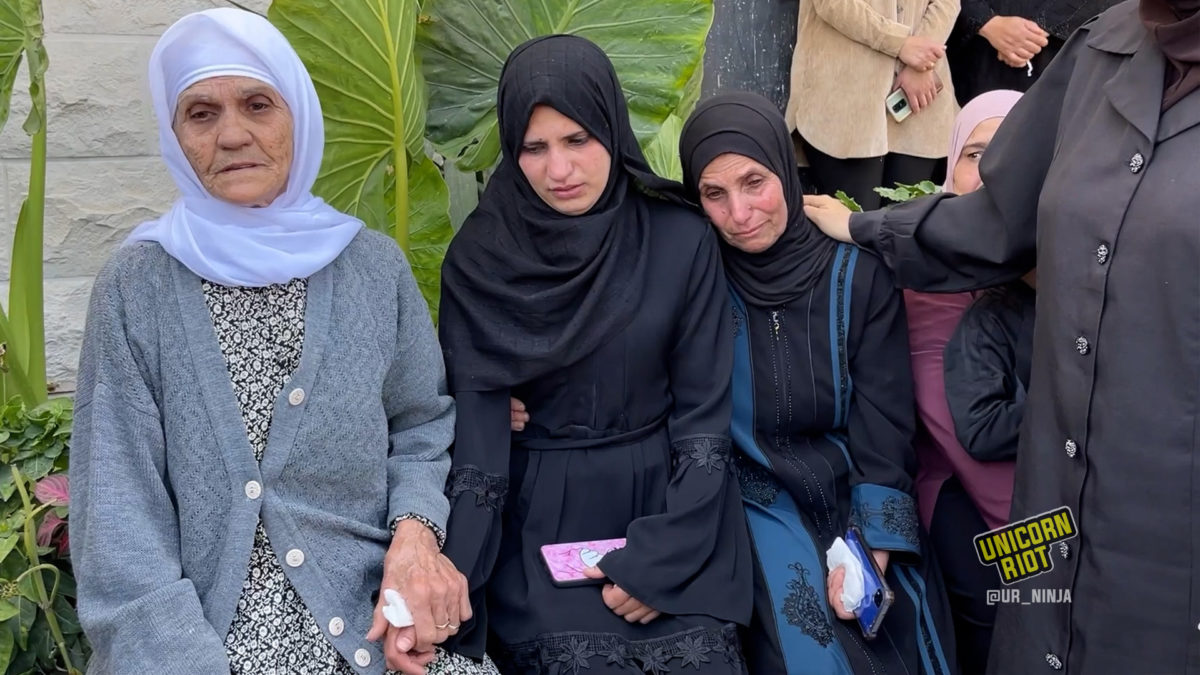 Niko Georgiades contributed to this report.
Unicorn Riot's Coverage from Palestine:
---
Follow us on Twitter (aka 'X'), Facebook, YouTube, Vimeo, Instagram, Mastodon, Threads, BlueSky and Patreon.
Please consider a tax-deductible donation to help sustain our horizontally-organized, non-profit media organization: