Man Shot by Israeli Forces During Land Day Demonstration
Bil'in village, Occupied West Bank, Palestine – A young man was shot with live ammunition by Israeli forces during a Land Day march along the wall separating the Palestinian village of Bil'in and Israeli colony settlements. Israeli forces targeted the marchers with live bullets, sound bombs and tear gas, suffocating dozens.
During the demonstration, Unicorn Riot heard from Abdullah Abu Rahma, a well-known Palestinian activist, human rights defender, and member of Bil'in Popular Committee Against the Wall and Settlements. Abu Rahma has lost several family members to Israeli violence since 2000. He called for an end to Israeli occupation.
Palestinian Land Day commemorates the lives of Palestinians killed by Israeli forces while protesting Israeli confiscation of Palestinian lands in 1976. See our previous report with a brief history on Land Day.
Bil'in, a village of less than 2,000, and west of Ramallah in the occupied West Bank, is one of the many symbols of Palestinian popular resistance to Israeli occupation. Protests are frequently held at the separation barrier that has divided the village.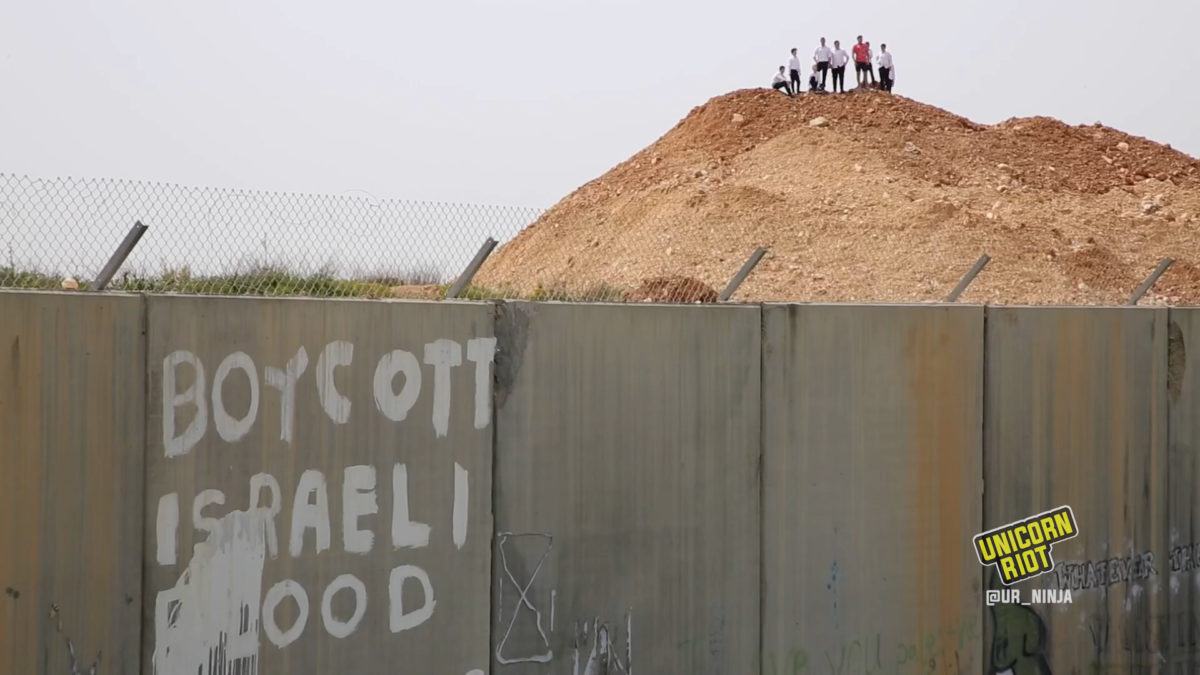 Over the last two decades, Israeli forces have killed several Palestinians in Bil'in, including multiple members of the Abu Rahma family. They also fatally shot 16-year-old Islam Burnat in the head in May 2021 during a demonstration against the wall.
Dr. Mustafa Barghouti, Secretary-General of the Palestinian National Initiative Movement, said that the demonstration in Bil'in on Land Day is an affirmation of the continuation and escalation of the popular resistance to end the occupation and bring down the wall.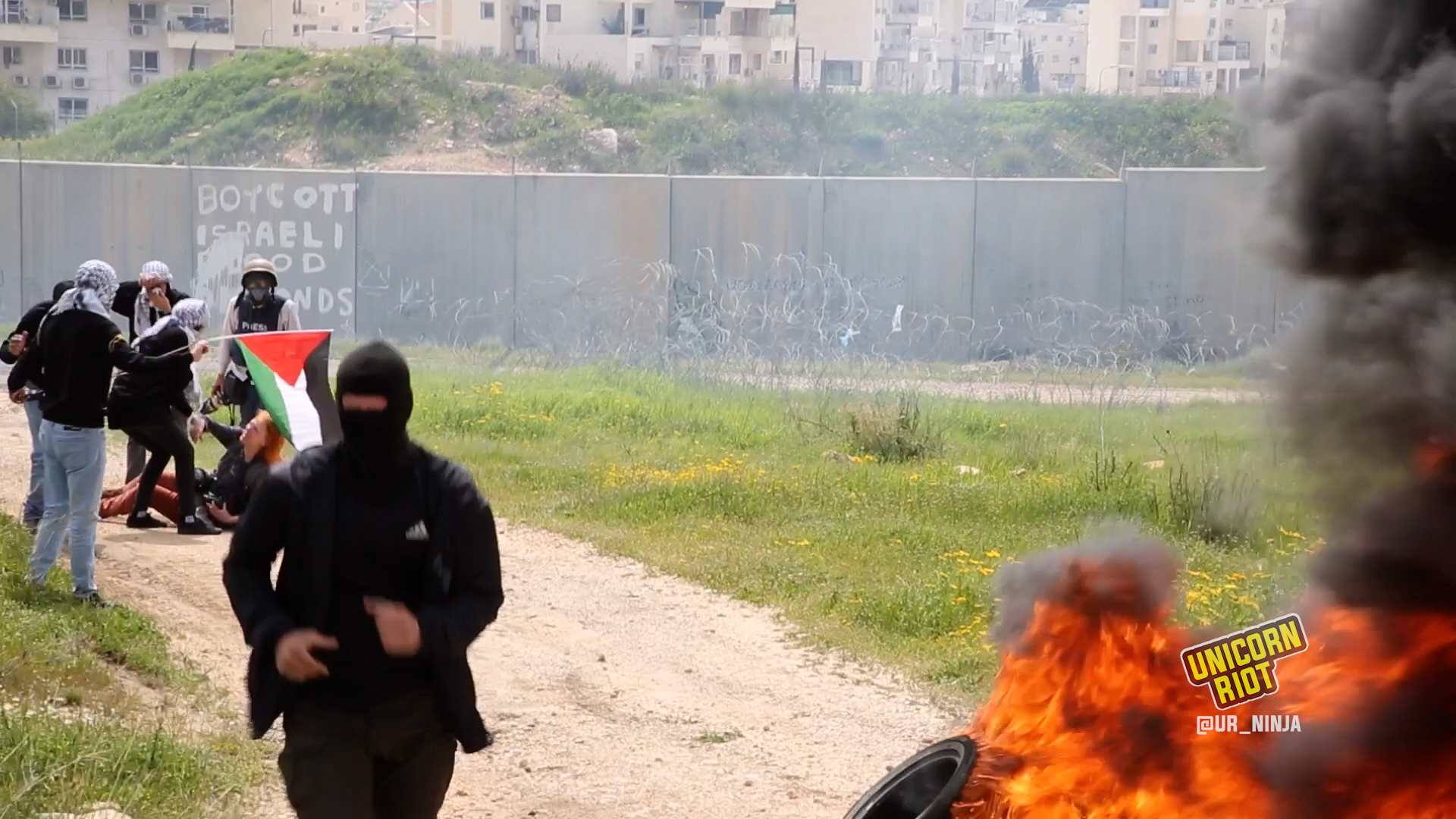 Al-Barghouti expressed his appreciation for the participation of international solidarity during Land Day, and the presence of the representative of South Africa, stressing that the apartheid regime will fall in Palestine as it fell in South Africa.
Al-Barghouti said, "The Palestinian people have no choice but to struggle, to struggle, and to resist in order to achieve their freedom."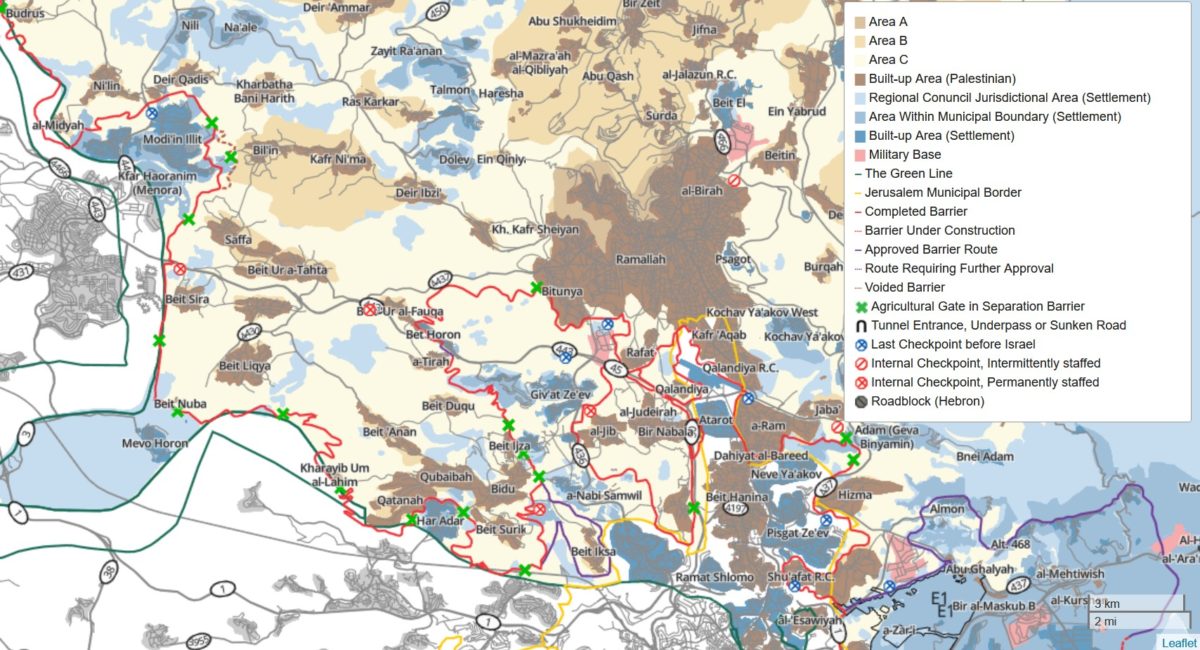 Unicorn Riot's Coverage from Palestine:
---
Follow us on X (aka Twitter), Facebook, YouTube, Vimeo, Instagram, Mastodon, Threads, BlueSky and Patreon.
Please consider a tax-deductible donation to help sustain our horizontally-organized, non-profit media organization: