Musaharati Dressed as Clowns Wake Up Citizens in Gaza Strip for Meal Before Ramadan Fast
Al-Zahra, Gaza Strip, Palestine – During Ramadan 2022, Palestinian Alaa Miqdad and his friends have taken on the traditional role of a "musaharati" or "Ramadan drummer." The musaharati is a person who beats the drum to awaken fellow Muslims to the traditional pre-dawn meal before the start of the next day's fast during the holy month of Ramadan.
Along with his friends, Alaa Miqdad beats the drum in the streets of Al-Zahra, a city of about 3,000 people in the center of the blockaded Gaza Strip. Dressed as a storyteller, Fida Al-Ladawi accompanied the clown-clad musharati to sing and recite Quran verses. They wander down the streets and between the houses to wake up the citizens for a meal, before fasting.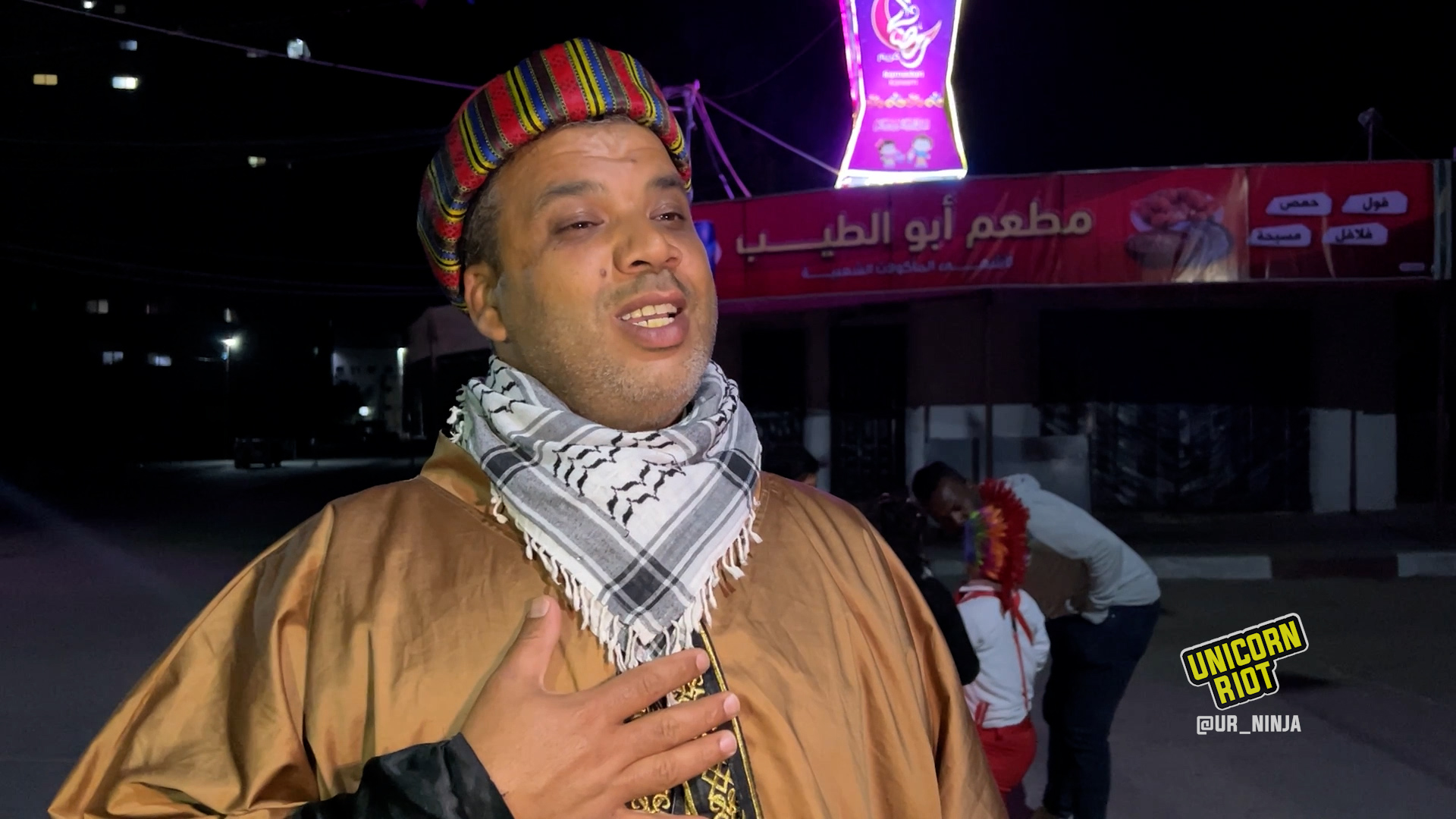 Alaa Miqdad told Unicorn Riot that he wears clown clothes takes while playing the role of the musaharati to entertain, bring joy and put a smile on the faces of children in the besieged Gaza Strip.
Amidst an ongoing Israeli imposed land, air, and sea blockade on the Gaza Strip since 2007, more than two million Palestinians live in dire conditions in one of the world's most densely populated regions.
"My message to you in this beautiful and sweet atmosphere is that we will rejoice despite the wounds, despite the pain in the Gaza Strip, and despite the pain that exists for every Palestinian child, but we say to them, We will rejoice and rejoice, despite the wounds."

Alaa Miqdad, musaharati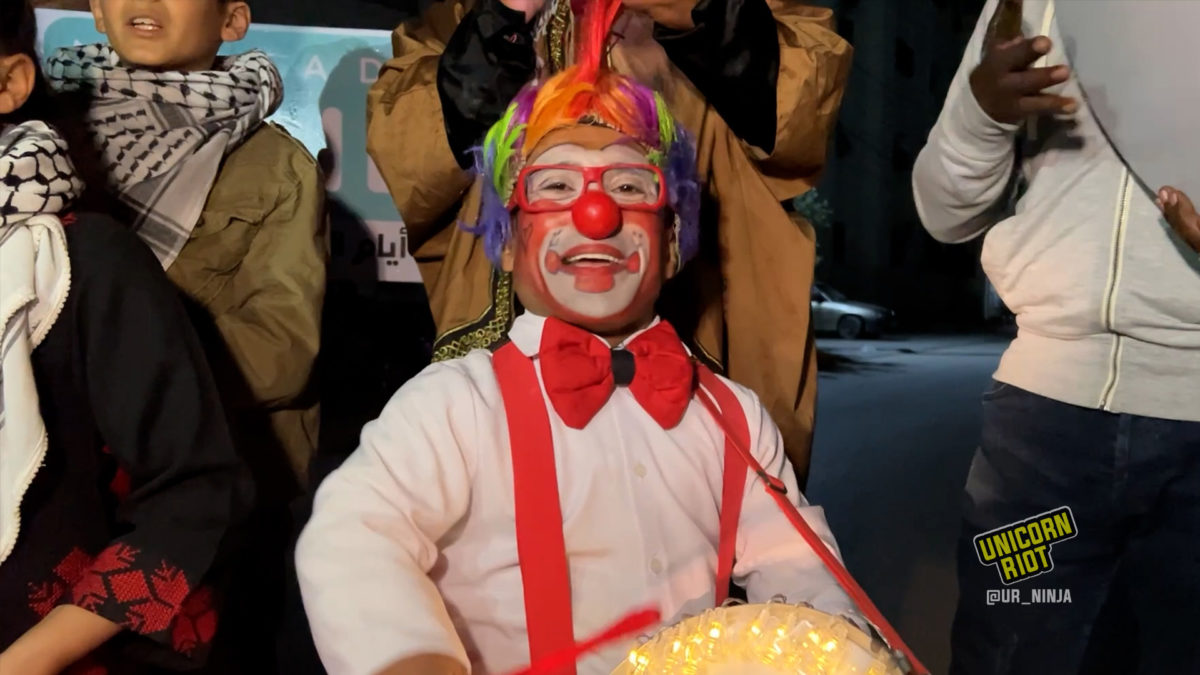 Unicorn Riot's Coverage from Palestine:
---
Follow us on Twitter, Facebook, YouTube, Vimeo, Instagram, Mastodon and Patreon.
Please consider a tax-deductible donation to help sustain our horizontally-organized, non-profit media organization: