Be Their Voices Presser: 'No More Jail Deaths!'
St. Paul, MN — Five years after losing her son Hardel Sherrell to medical malpractice and improper care while in a Minnesota jail, Del Shea Perry leads another protest against in-custody deaths. At least 15 people have died this year while inside Minnesota jails and at least 65 since 2018, according to Be Their Voices, Perry's non-profit.
A press conference titled No More Jail Deaths! organized by Be Their Voices took place on Oct. 4 at noon central in front of the Minnesota Department of Corrections building in St. Paul. Watch Unicorn Riot's live coverage below.
In a media release about the press conference, Perry says: "The Hardel Sherell Act was passed in 2021 to give the MN Department of Corrections greater oversight of county jails, especially over medical care. Then why are we seeing a shocking increase in the deaths of young men who walk into the jails healthy and leave in body bags? Why aren't they getting proper medical care? Why isn't the DOC monitoring these jails as the law requires? We will hold a press conference to ask these questions and, more importantly, to demand answers."
Two men recently died in Hennepin County Jail in September and two others died in Anoka County Jail in July. Three of the four men were in their early twenties. Families are left in the dark, without answers and waiting for autopsies and reports, as in the case of Cristian Rivera-Coba's death in Anoka County Jail. The investigating county in Rivera-Coba's death said they still haven't received autopsy reports from the medical examiner for Miles Jackson's death in early July.
"Much of the time the jails blame the death on some mysterious medical situation, leaving the families
to wonder what really happened. Jail medical care is often provided by private companies that are
more interested in the bottom line than the medical and mental health needs of inmates."

Media Release from Be Their Voices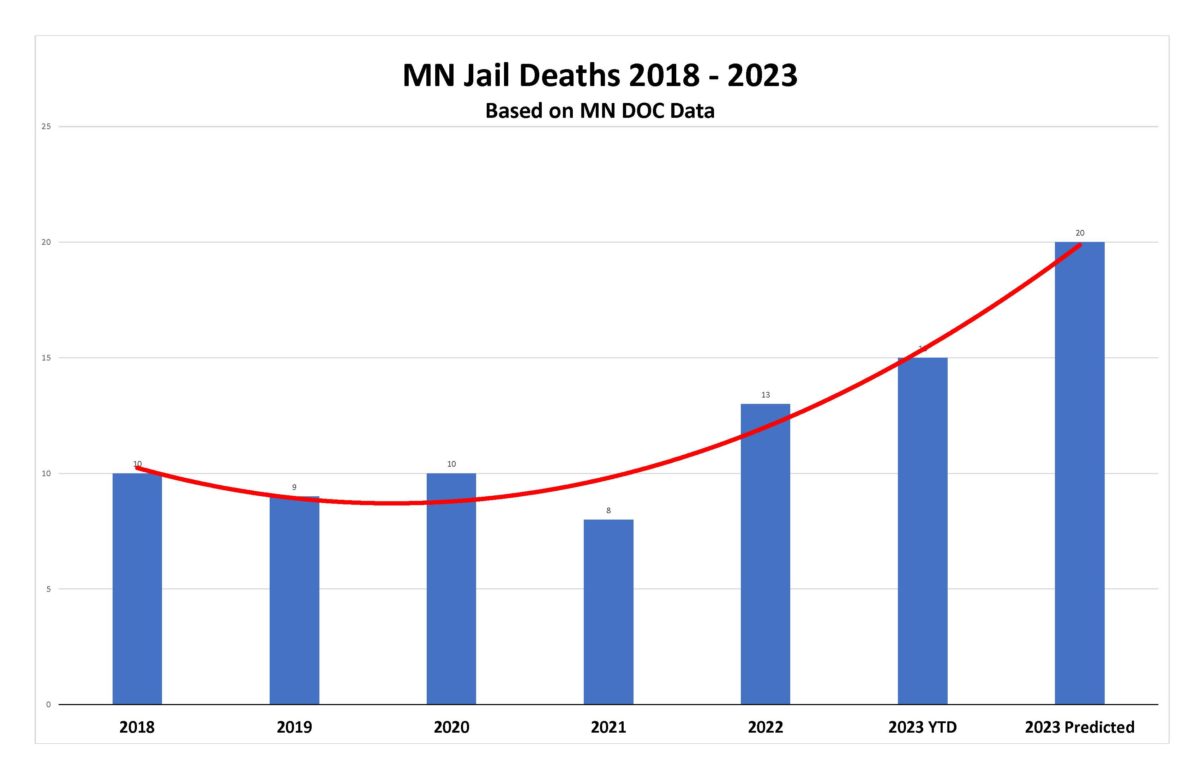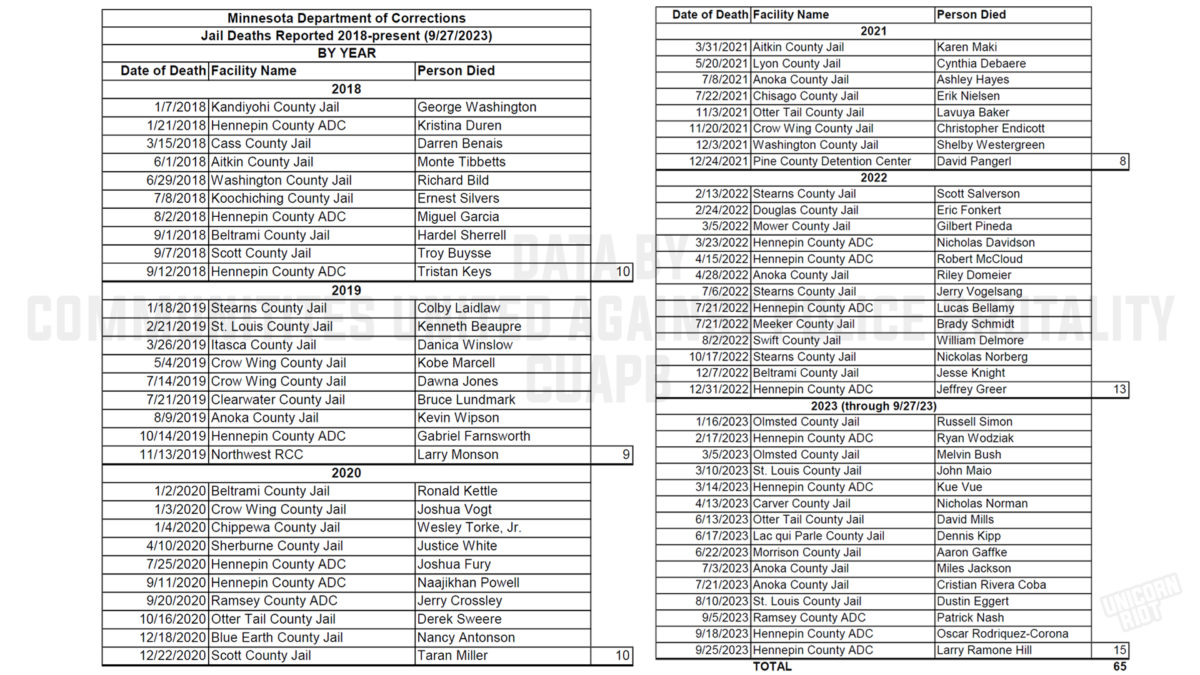 ---
Follow us on X (aka Twitter), Facebook, YouTube, Vimeo, Instagram, Mastodon, Threads, BlueSky and Patreon.
Please consider a tax-deductible donation to help sustain our horizontally-organized, non-profit media organization: