U.S. Department of Interior Halfway through "Road to Healing" Tour
Gila River Indian Reservation, Arizona – On Friday, Jan. 20, the United States Department of Interior hosted a fourth community listening session on its year-long "Road to Healing" tour. The tour is a result of the Federal Indian Boarding School Initiative launched by U.S. Secretary of Interior Deb Haaland within months of her confirmation by the U.S. Senate on June 22, 2021.
"Federal Indian boarding school policies have touched every single Indigenous person I know," said U.S. Secretary of Interior Deb Haaland at the listening session on Jan. 20 in Laveen, Arizona. "Some are survivors, some are descendants, but we all carry the trauma in our hearts."
"My ancestors, and many of yours, endured the horrors of the Indian boarding school assimilation policies of the Department I now lead," Haaland said.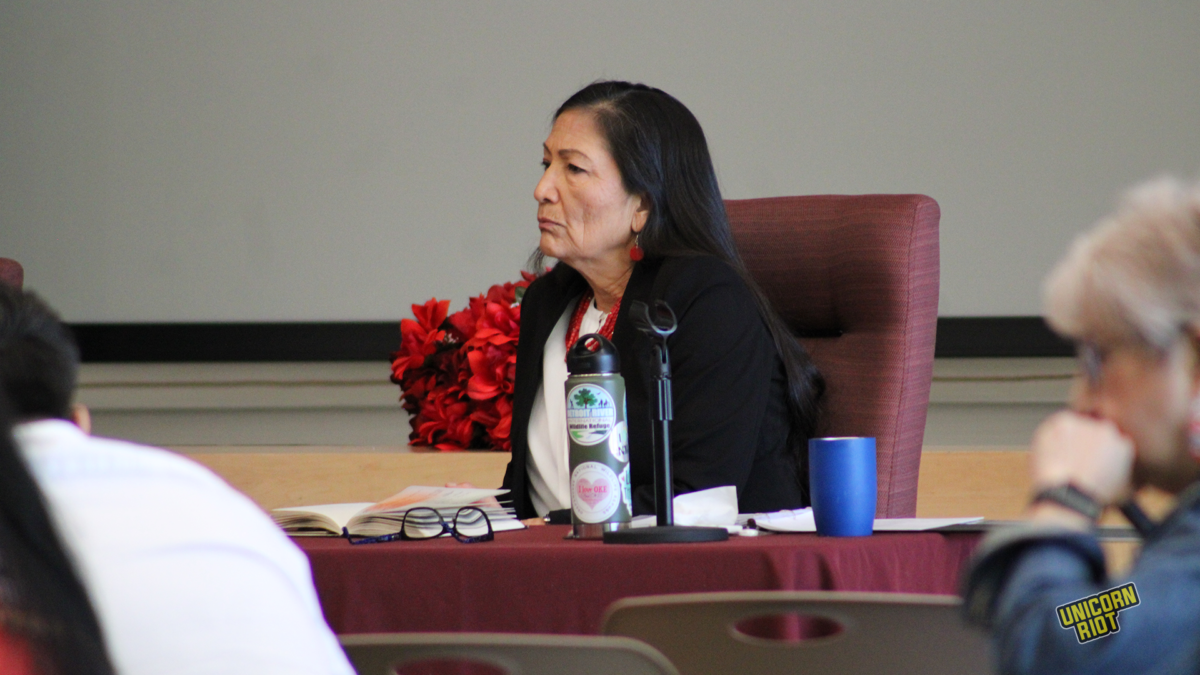 A citizen of the Laguna Pueblo Tribe, Haaland is the first Native American to serve in a president's cabinet. "This is the first time in history that a United States Secretary comes to the table with this shared trauma," she said.
For the first time in U.S. history, the federal government has launched an official investigation to account for the tens of thousands of American Indian, Alaska Native, and Native Hawaiian children who were forced to attend Indian boarding schools. On June 22, 2022—a year after the Federal Boarding School Initiative was launched—the federal government acknowledged that it operated 408 Indian boarding schools in 37 states, or then territories, from 1819 to 1969. 21 boarding schools were operated in Alaska and 7 were operated in Hawai'i.
The first phase of the Federal Indian Boarding School Initiative reveals that nearly 50% of federal Indian boarding schools received support or involvement from a Christian religious institution or organization, including the funding of infrastructure, operations, and personnel. The funding came from treaty monies that Tribes negotiated with the federal government. In exchange for land, Tribes were promised funding for access to healthcare, education, housing, and food.
The first phase also revealed that 53 Indian boarding schools have marked and unmarked burial sites. The Dept. of Interior said that the number of burial sites is expected to increase.
Boarding schools removed children from their families and communities, often hundreds of miles away, and many of them did not return home due to illness, abandonment, or abuse. Children were forced to unlearn their language and heritage, often by physical punishment and starvation, and many were taught to be ashamed of their cultural and personal identity. The education of children was centerpiece to the U.S. government policy, influenced by a Christian religious creed, of Manifest Destiny.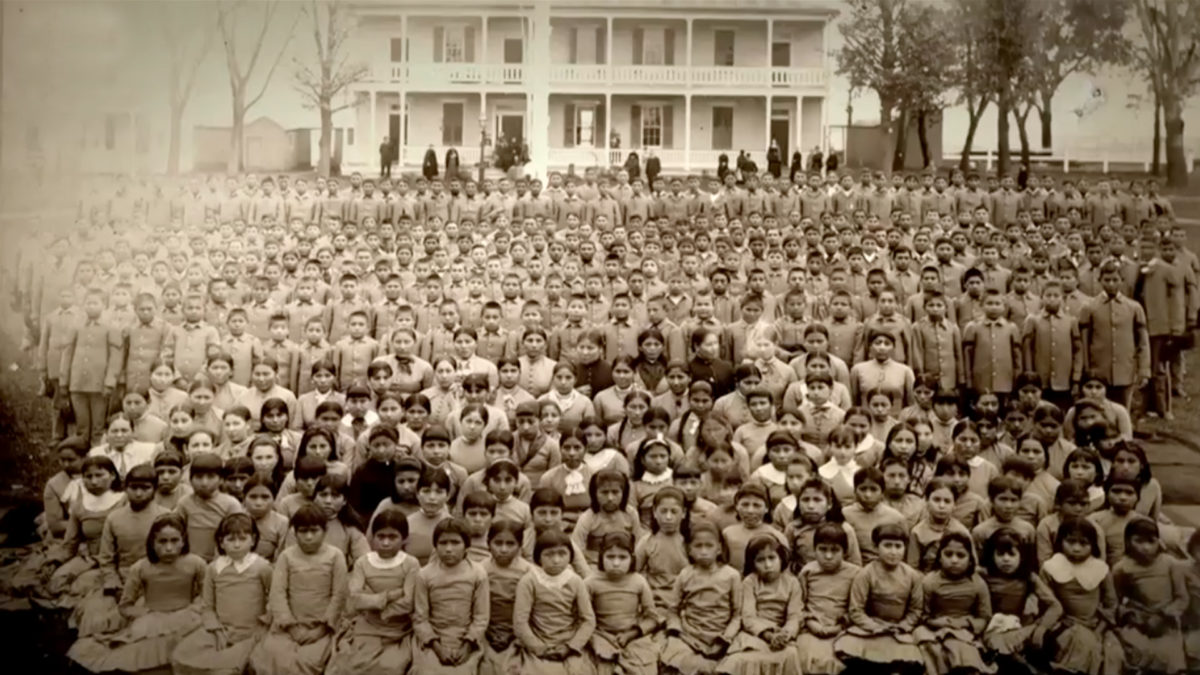 Coined in 1845, Manifest Destiny was the idea that the United States is destined by their God to expand its dominion and spread democracy and capitalism across the entire North American continent. It was a cultural ideology, backed by law, of the colonization of the continent.
Imprisonment was the federal government's principal means of intimidation and punishment.
In 1895, 19 Hopi men were imprisoned at Alcatraz Island for refusing to send their children to boarding schools. If parents refused to send their children to schools, Indian agents on Indian Reservations would withhold rations such as food, clothing, and supplies to families.
Earlier this year, on Jan. 3, 2023, President Biden signed the RESPECT Act into law. The law abolished 11 outdated federal laws that are related to the treatment of Indians, including provisions on hostile tribes, alcohol, work requirements, penalties for truancy, and placement of youth in boarding schools without the consent of a parent or guardian.
The Dept. of Interior noted in the first year of its investigation evidence showed that the federal government targeted American Indian, Alaska Native, and Native Hawaiian children to further territorial dispossession of Indigenous lands in the United States.
The purpose of the listening sessions are to create a permanent oral history of the accounts of Indigenous people who attended boarding schools, and to collect data for recommendations of increasing Tribal communities' access to mental health resources. Healthcare has historically been underfunded to Tribal communities and as a result, suicide, addiction, and lower-than-average life expectancy compared to the national statistics are prevalent among Indigenous communities.
Survivors of boarding schools and their descendants shared what they learned to an audience of nearly 400 people including Arizona Governor Katie Hobbs, U.S. Rep. Ruben Gallego (D-AZ), Gila River Governor Stephen Lewis, and other dignitaries.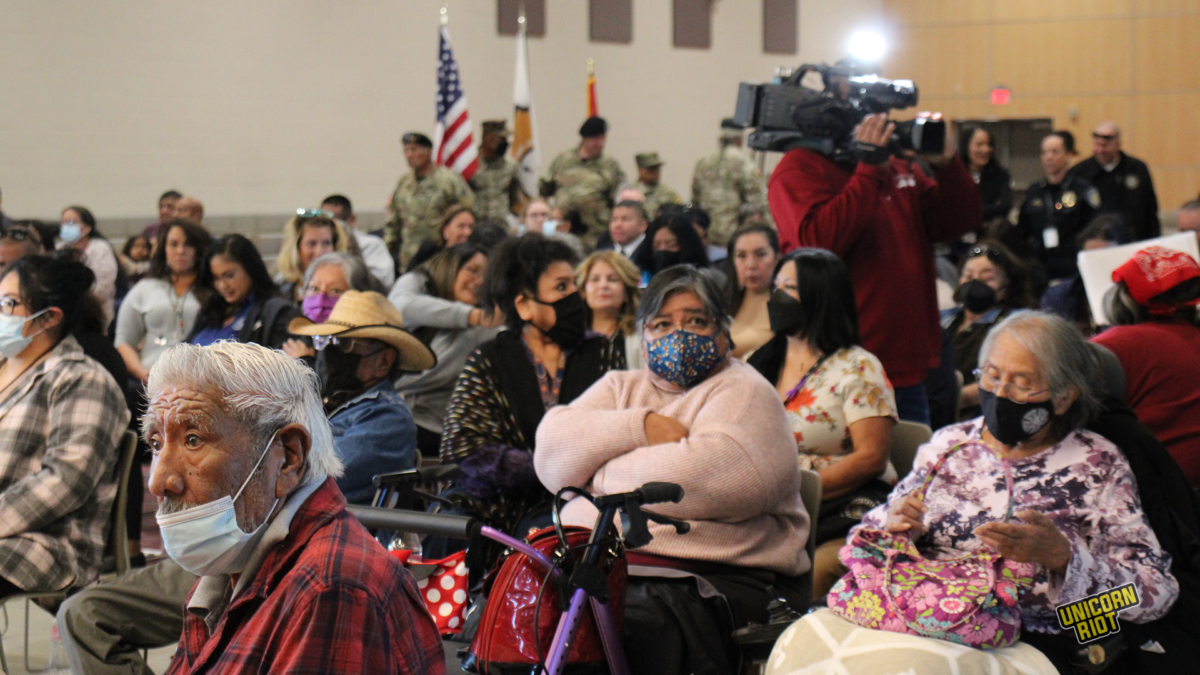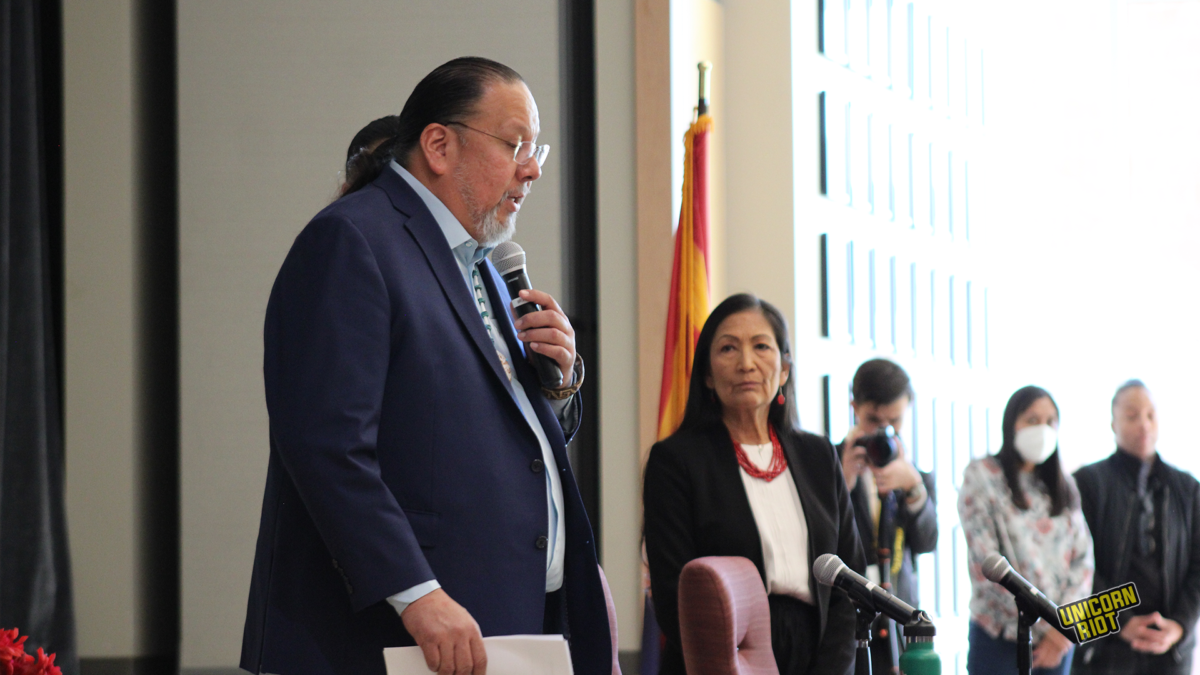 "If we didn't have a Native American person as Secretary of Interior, we wouldn't be hearing these stories," said Arizona Governor Katie Hobbs.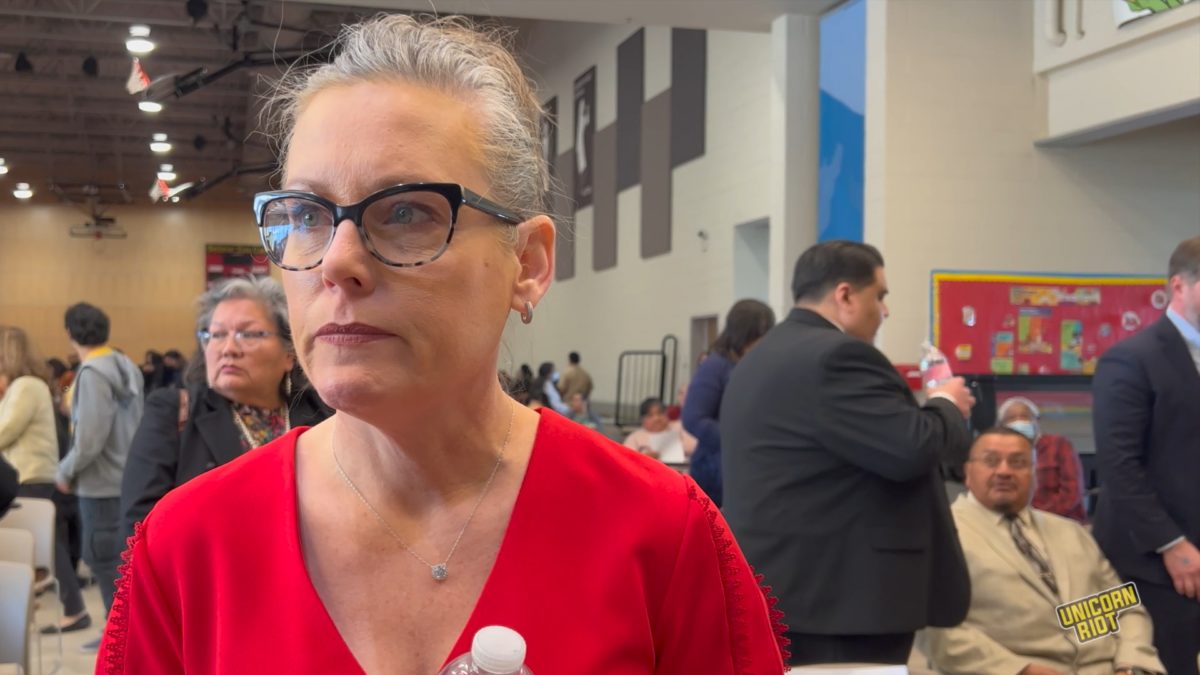 Minneapolis based Native American Boarding Schools Healing Coalition (NABS) also attended the listening session. "It is so brave of survivors and family members to come forward and share this truth," said NABS CEO Deborah Parker. "And the stories are painful and the U.S. Government and churches made sure that it was painful. They made sure that students were ashamed of who they were so they would remain silent."
On Sept. 29, 2023, NABS held "A Night of Remembrance" on the Minnesota State Capitol grounds to 'honor boarding school survivors and those who never made it home.' Watch the event as it occurred live, below.
The Department of Interior is hosting a total of 8 listening sessions throughout the United States.
---
About the author: Darren Thompson has reported on political unrest, tribal sovereignty, and Indigenous issues for the Aboriginal Peoples Television Network, Indian Country Today, Native News Online, Powwows.com and Unicorn Riot. He has contributed to the New York Times, the Washington Post, and Voice of America on Indigenous issues to the broader public. He has a bachelor's degree in Criminology & Law Studies from Marquette University in Milwaukee, Wisconsin.
---
Follow us on X (aka Twitter), Facebook, YouTube, Vimeo, Instagram, Mastodon, Threads, BlueSky and Patreon.
Please consider a tax-deductible donation to help sustain our horizontally-organized, non-profit media organization: