Federal Prosecutions From #NoDAPL Movement Continue
Bismarck, ND – Almost two years after the eviction of indigenous encampments resisting the Dakota Access Pipeline (DAPL), federal prosecutions have continued to crack down on some of those involved.
All of the federal #NoDAPL cases stem around events on October 27, 2016, when a large military and police force seized native treaty territories to evict protest encampments to make way for the route of the Dakota Access Pipeline. Pipeline company Energy Transfer Partners had purchased the land in question in a deal that was later declared illegal by state officials.
Water protectors defending encampments against police maneuvers set up barriers of tires, wood, and other objects in the road, setting some of the makeshift blockades on fire. Federal prosecutions against water protectors have mostly focused on these fires, leveling felony charges of Civil Disorder and Use of Fire to Commit a Federal Felony Offense against those they believe to be involved. Six people were named in a federal indictment that referenced events near the Standing Rock reservation on October 27, 2016.
The federal statute behind the 'Civil Disorder' charge was passed in the wake of riots after the assassination of Marin Luther King, Jr in 1968. According to lawyers familiar with the statute, it has been used almost exclusively to prosecute Native American activists, such as members of the American Indian Movement (AIM) in the 1970s.
All of the federal criminal cases stemming from resistance to the Dakota Access Pipeline have been heard by Judge Daniel L. Hovland at the federal courthouse in Bismarck, North Dakota. Most recently, he has overseen the conclusion of two more of the remaining federal prosecutions of DAPL protesters.
On July 17, 2018, a water protector named Dion Ortiz accepted a non-cooperating agreement in which he pled to one felony count of Civil Disorder. The more serious charge of Use of Fire to Commit a Federal Felony Offense, which has a mandatory minimum sentence of ten years, was dropped under the plea deal. On October 22, 2018, Ortiz was sentenced to 16 months in federal prison, with credit applied from his time already spent in custody. He is currently scheduled for release in April 2019.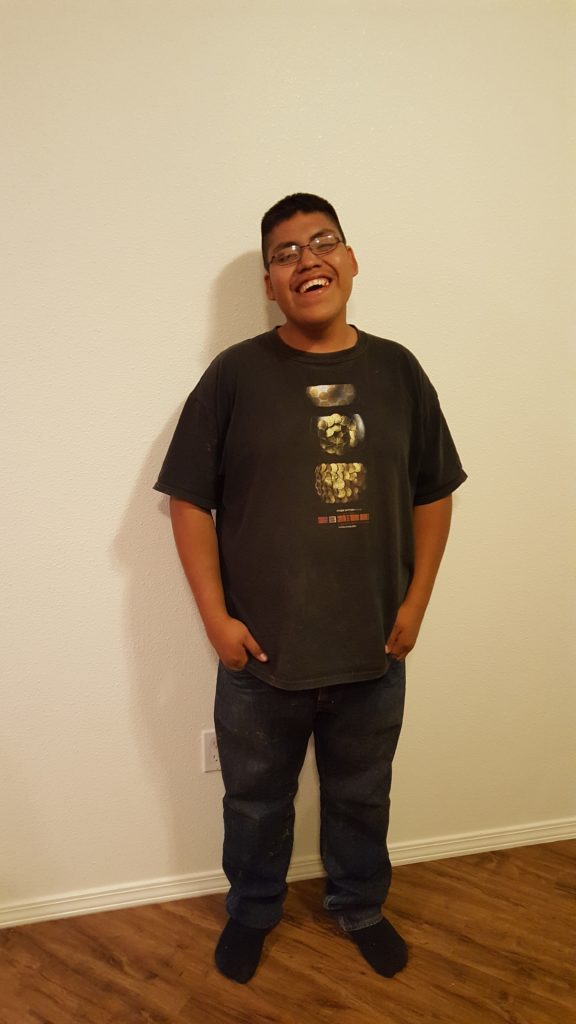 Ortiz's sentence was eight months lighter than the two-year sentence sought by federal prosecutors.
"We're pleased with the result," Ortiz's defense attorney Thomas Anthony Durkin told the Water Protector Legal Collective after sentencing:
"Judge Hovland gave thoughtful consideration to the uniqueness of Dion's situation and to the sentence we requested. I think he understood Dion's involvement in the movement and emotional commitment to something he considered greater than himself." – defense attorney Thomas Anthony Durkin
Assistant US Attorney Gary Delorme had argued for a harsher sentence to serve as a deterrent to discourage protests in nearby states, such as Nebraska and South Dakota, against the controversial Keystone XL pipeline. Delorme told the court "our neighbors to the west and the south will appreciate it as this pipeline goes through" because it would make people "think about the repercussions" of taking action against Keystone XL.
Water protector James 'Angry Bird' White recently took a similar non-cooperating plea deal, accepting the offer on July 12, 2018. 'Angry Bird' pled out to one count of Civil Disorder to avoid the heavier charge of Use of Fire to Commit a Federal Felony Offense. On December 5, 2018, White was sentenced to two years of supervised release and given time served credit from his days in jail after his initial arrest. Avoiding any further jail time, he was also ordered to pay $100 in fees.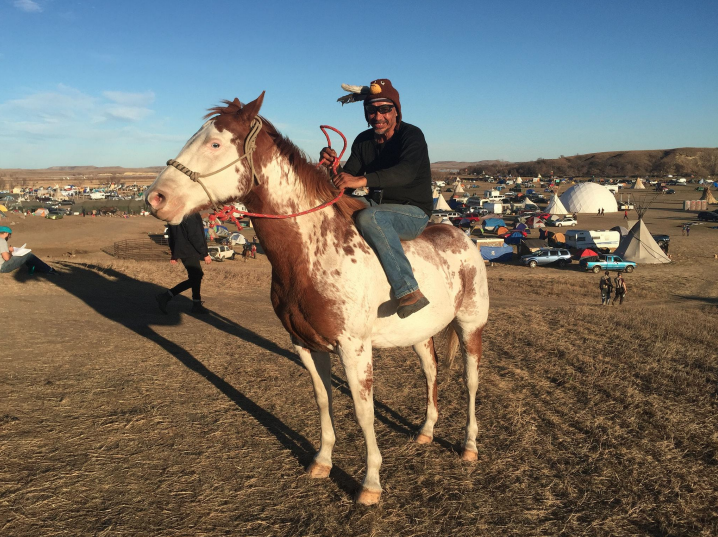 Federal prosecutors had requested that Angry Bird's sentence include home confinement, an ankle monitor, and an explicit prohibition against attending protests. Judge Hovland declined to include these items as conditions for White's supervised release.
With Dion Ortiz' and James White's cases drawing to a close, five federal Standing Rock cases have now concluded in non-cooperating plea deals. Red Fawn Fallis was sentenced to 57 months in federal prison after pleading to Civil Disorder as well as firearms possession charges. Fallis had been accused of trying to shoot a police officer during the DAPL raid; the gun police reportedly found on her person belonged to her boyfriend at the time, Heath Harmon, who ended up being exposed as an FBI informant. Michael 'Little Feather' Giron and Michael 'Rattler' Markus were both also sentenced this year after taking pleas to charges of Civil Disorder relating to barricades being lit on fire on October 27, 2016.
Still facing charges is water protector Brennan 'Bravo' Nestacio, who faces federal terrorizing charges stemming from other events on October 27, 2016. Nestacio helped to disarm pipeline security contractor Kyle Thompson, who had approached the Oceti Sakowin camp and threatened people with an assault rifle. Thompson was detained by Bureau of Indian Affairs federal police and then handed over to the FBI, who released him. Thompson was never charged, despite being photographed pointing his assault rifle at several people. Nestacio, who approached Thompson and was able to verbally disarm him, is expected to go on trial sometime in 2019.
---

All of our reporting on #NoDAPLwas made possible through donations from our supporters. You can help create more media like this by becoming a sustaining micro-donor of our work. We are sending gifts to all of Unicorn Riot's new sustaining supporters during our 2018 end-of-year fundraiser!