Myon Burrell Released Following 18 Years in Jail
St. Paul, MN – The Minnesota Board of Pardons announced Tuesday evening Myon Burrell's life sentence will be commuted to 20 years and that he should be released immediately from the Stillwater Prison. Burrell was convicted as a teenager for the murder of 11-year-old Tyesha Edwards in 2002. He has served 18 years in prison, so the remaining two years of his sentence will now be completed on probation.
"You will live your life as you see fit," Minnesota Governor Tim Walz told Burrell.
Governor Walz, along with Minnesota Attorney General Keith Ellison, voted in favor of the decision. The third member of the state's Board of Pardons, Minnesota Supreme Court Chief Justice Lorie Gildea, recused herself due to her previous involvement in Burrell's prosecution.
"Our juvenile justice system needs to be reformed, we can't shackle our children in 2020 and expect them to live in a society with respect and decency," says Governor Walz.
Before issuing a recommendation, Governor Walz informed the Board of Pardons that Tyesha Edwards' father did not support the release of Myon Burrell.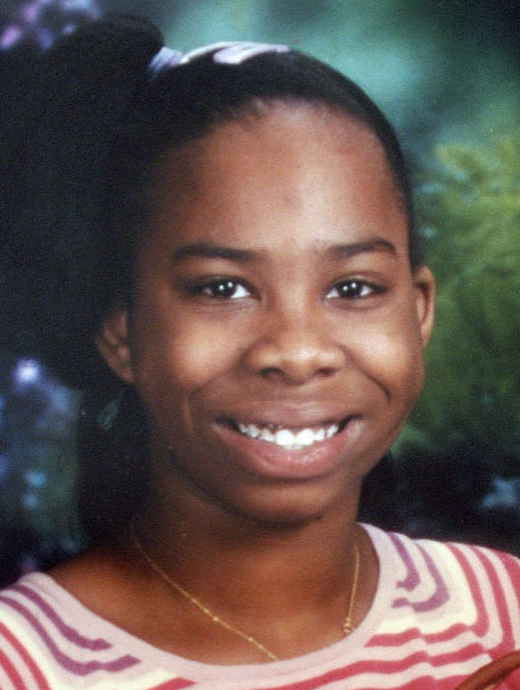 Tyesha was sitting at a table in her home doing homework with her sister in 2002 when she was struck and killed by a stray bullet. The bullet was allegedly meant for Timothy Oliver, who was involved in a conflict with a rival gang in South Minneapolis.
Oliver, a Crip, was shot at by Isaiah Tyson, a Rolling 30s Blood, while Hans Williams drove. After being arrested, Tyson told investigators that 'Little Skits', Myon Burrell, was the person who pulled the trigger. Later, Tyson admitted that he lied to prosecutors to get a plea deal that dropped seven of the nine felony charges he faced. Those charges included murder in the first-degree for the benefit of a gang, which carries a sentence of life in prison.
Tyson is incarcerated in MCF-Rush City and has an anticipated release date in 2032. Williams is in MCF-Faribault with an anticipated release in 2023.
Walz and Ellison expressed their condolences to the Edwards family and continued to reiterate throughout the hearing that this decision does not minimize their loss.
Several community members spoke on behalf of Myon's character, including Elizer Darris of the American Civil Liberties Union (ACLU). Darris asked the board to "look at all that I have been able to do in four years of being released". Darris previously served more than a 15 years in prison, and has become an example of rehabilitation.
According to MyonBurrell.com "Myon told detectives in his first interview after his arrest that he was not involved in Tyesha Edwards' murder and that he was at Cup Foods at the time she was killed. Myon provided the name of an acquaintance who spoke with him outside Cup Foods and encouraged the police to secure the surveillance video from Cup Foods to confirm that he was there." According to the site, police failed to obtain that evidence.
At the time of Burrell's conviction, Senator Amy Klobuchar was the acting District Attorney. Klobuchar's 2020 run for president was derailed when community members called her out or her role in Burrell's conviction. Klobuchar has since announced that she believes Burrell's case should be reexamined.
Burrell was released from the Stillwater prison hours after the commution of his sentence. See the moments he was released below, on a stream produced by KingDemetrius Pendleton, of Listen Media.
---
Follow us on X (aka Twitter), Facebook, YouTube, Vimeo, Instagram, Mastodon, Threads, BlueSky and Patreon.
Please consider a tax-deductible donation to help sustain our horizontally-organized, non-profit media organization: