Brazil Nears 200K Deaths as Politicians Continue to Downplay COVID-19
Espirito Santo, Brazil – Devastation spreads across Brazil as the number of coronavirus cases continue to climb among the highest in the world, second only to the United States. Insecurity, hunger and viral infection threaten more and more Brazilians as far-right president Jair Bolsonaro continues to downplay COVID-19.
Since the beginning of the pandemic, many businesses have shut down. Some Brazilians, although certainly not all, have maintained social isolation as a security measure. Despite rising numbers of COVID-19 infections and deaths, streets, squares and beaches remain crowded, guaranteeing continued viral spread.
Cases Spike Again After Elections
After a second round of municipal elections on November 29, Brazil saw a large increase in the number of coronavirus infections. (The first round of elections took place on September 27.)
During the recent electoral period, several Brazilian candidates flouted coronavirus safety parameters and caught the virus. Two candidates in the state of Espirito Santo tested positive: Sandro Locutor (Republican), and Euclério Sampaio (Democrats). Locuter had been leading in the polls, yet was unable to catch his breath in the mayoral dispute for Cariacica, and was defeated in the first round by Célia Tavares (Worker's Party). Sampaio then defeated Tavares during the November 29 election and was elected Mayor of Cariacica.
After the second round of elections, Brazil's previously declining rate in the number of COVID-19 infections and deaths spiked back up again. Regions that previously had started to contain the pandemic saw case numbers increase alarmingly.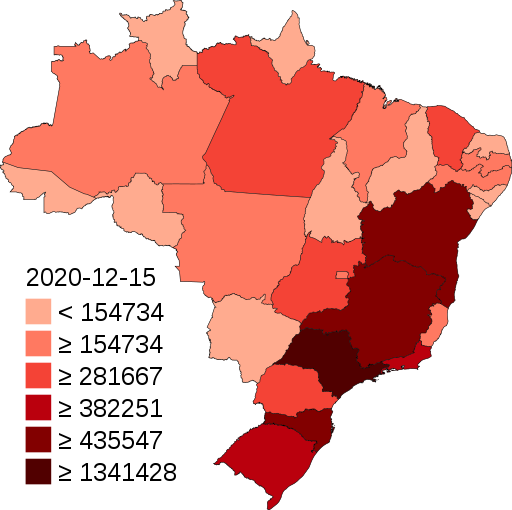 Altogether, as of December 17, 2020, 7,111,527 COVID-19 cases have been recorded in Brazil, with 6,239,192 recovered patients and 184,876 deaths. These numbers show a 27% increase in COVID-19 deaths in Brazil compared to just 14 days earlier.
It's Just a "Little Cold," Don't be a "Sissy"
As soon as the COVID-19 pandemic began, authorities told Brazilians that the virus was just a "little cold."
Brazilian president Jair Bolsonaro, who caught COVID-19 this summer, said "everyone is going to die one day" and urged the public to not be "sissies" about the virus. Bolsonaro has also recently claimed that the Pfizer-BioNTech coronavirus vaccine might turn people into "crocodiles."
Bolsonaro's embrace of misinformation has created a disdain for COVID-19 safety measures in large sectors of Brazil's population. Many people are now accustomed to rising deaths due to the virus, with daily case numbers being trivialized by a good part of the population.
As if all the problems generated by the pandemic were not enough, people are still having to deal with the rising price of food, specifically with rice, oil, beans and meat.
The amount of destruction that the pandemic is inflicting upon Indigenous villages, rural quilombos, and urban quilombos (favelas) is devastating. (Quilombos are independent, self-sustaining communities created by escaped African slaves in the last century.)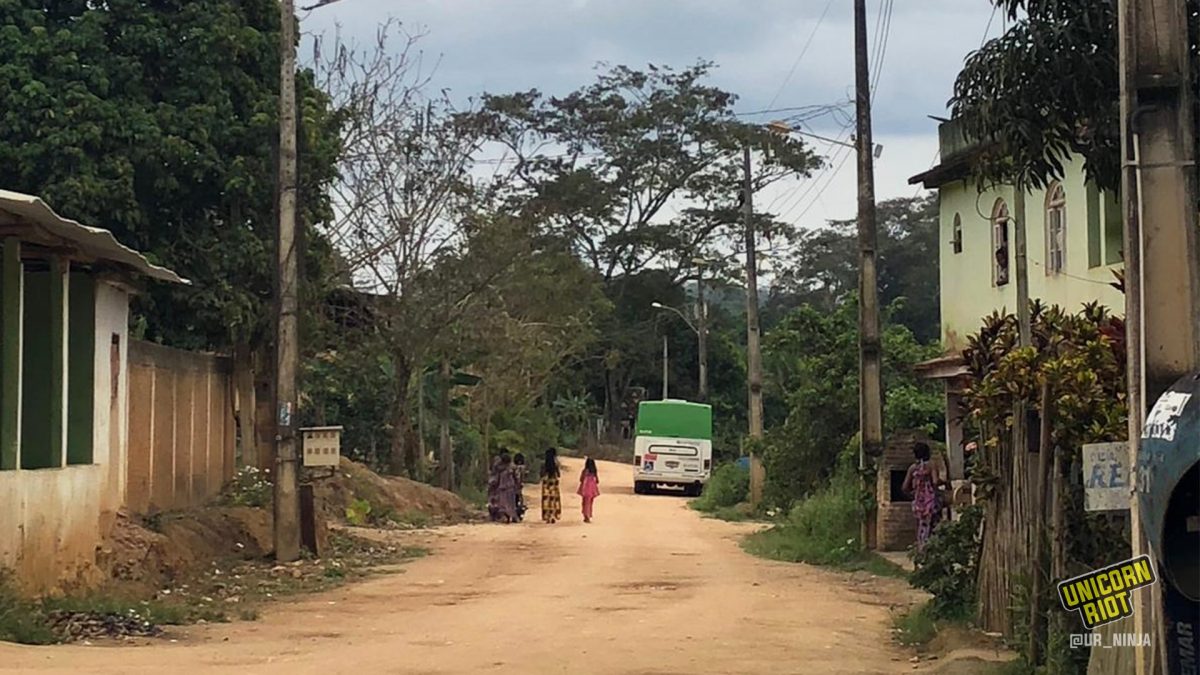 Every municipality in Brazil has now registered a COVID-19 case. The last municipality without recorded cases was the City of Cedro do Abaeté, located in the Central Region of Minas Gerais. Cedro do Abaeté registered its first two cases of coronavirus on December 13, 2020. Of the confirmed cases in Cedro do Abaeté, one is being treated and the other patient has reportedly recovered. According to the last Census released by IBGE, the Cedro do Abaeté municipality has 1,157 inhabitants and is 35 kilometers from the nearest city.
Government restrictions have prohibited parties, including the "Mandelas"—community funk dance—and traditional year-end gatherings in the State of Espírito Santo.
Vaccine Dispute
In the midst of the chaos during the second wave of the pandemic, political disputes have made control and distribution of a vaccine in Brazil difficult. With the presidential election slated for 2022, two of the top contestants, the governor of São Paulo João Doria and the president of Brazil Jair Bolsonaro, have publicly exchanged barbs.
While São Paulo Governor Paulo João Doria has a timeline of January 25 for the vaccination of the population in his state, the Ministry of Health has indicated vaccination will begin in March 2021. However, this could change at anytime at the whims of Brazilian authorities, as well as the Trump Administration in the United States—a big influence on Bolsanaro.
On Thursday, Bolsonaro warned people against the Pfizer-BioNTech vaccine, making unfounded dramatic claims about its side effects. In turn, Bolsonaro has Brazil's population set to be immunized by the Oxford/AstraZeneca vaccine once it's certified by Anvisa, Brazil's regulatory agency. This move drew international criticism after a newly revealed document published by Brasil Wire showed that before the 2018 Presidential Election, British officials lobbied Bolsonaro on behalf of British companies, including AstraZeneca.
[Exclusive] UK secretly lobbied far-right Jair Bolsonaro for pharma, oil and mining companies in the lead-up to 2018 election.

These include AstraZeneca, whose Covid-19 vaccine remains the only one bought by Bolsonaro's government, despite being unready.https://t.co/9rmpF2dJ7l

— Brasil Wire (@BrasilWire) December 17, 2020
As soon as a coronavirus vaccine becomes available in Brazil, health professionals and the elderly will reportedly get priority for immunization. Yet, with Brazil's deep corruption and economic and racial inequalities, access to a COVID-19 vaccine is unlikely to be handled democratically.
Mutual Aid
What makes the Brazilian scenario tenable are some local leaders who, using common sense, try to keep people informed and safe through distributing newsletters, food, hygiene products, and other supplies.
Many people and civil society organizations have mobilized to make a difference in their territory in some way. One such group is the Central das Communities (CDC), chaired by Marcelo Siqueira. The organization has a large role in Greater Vitória, and is also active throughout the state of Espírito Santo.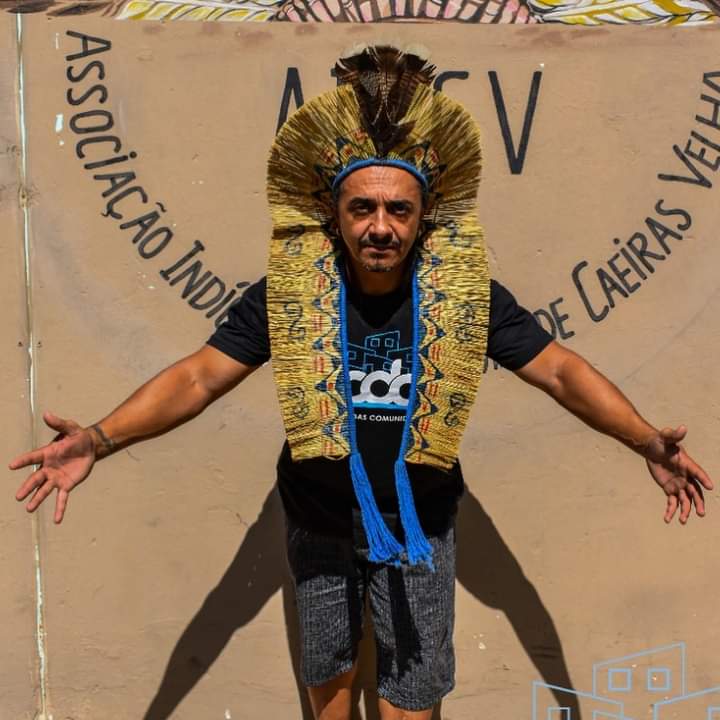 During the height of the pandemic in the summer of 2020, Central das Communities distributed 30 tons of food and seven tons of cleaning supplies and hygiene kits. This included 2,000 liters of isopropyl alcohol and 2,000 kits containing two masks each.
For the post-pandemic period, Central das Communities has ten projects ready to be implemented in the areas of culture, sports and entrepreneurship:
Escolinha de Futebol
Musical percussion workshop
Dance workshop
Circus workshop
Sewing workshop
Stamping workshop
Technology Center with Robotics, programming, game development
Bakery school
Aikido & capoeira (martial arts)
It's initiatives like these that make residents continue to believe that all is not lost and that, despite severe adversity, the coronavirus pandemic and social isolation has allowed a new wealth of empathy to develop between people.
Some blame Brazil's current federal government for the deaths generated by COVID-19, while others sympathetic to the Bolsonaro regime claim it is innocent. As the new year approaches and deaths continue to spike, many hope that the elected politicians will work for the people and not their own interests.
Cover image via International Monetary Fund.
---
Follow us on X (aka Twitter), Facebook, YouTube, Vimeo, Instagram, Mastodon, Threads, BlueSky and Patreon.
Unicorn Riot's Coverage From Brazil:
Please consider a tax-deductible donation to help sustain our horizontally-organized, non-profit media organization: