Celebrating Black Joy Virtually as Black Storytellers Festival Hits 31 Years
Continuing their legacy of carrying on Black culture and traditions through storytelling, elders Nothando and Vusumuzi Zulu and the Black Storytellers Alliance are holding their 31st annual storytelling festival. This year's 'Signifyin & Testifyin' festival is titled "Black Joy: Stories Celebrating Hope, Resilience and Love." Due to the pandemic, the festival is virtual this year, differing from the usual school performances and public family-friendly events in the Twin Cities that occur Thursday through Saturday.
This year, on Friday, September 24, two virtual school concerts featuring master storytellers and performing artists Nunnabove are being held, one at 1 p.m. (CST) for Kindergarten through 5th grade students and the other at 2 p.m. (CST) for 6th graders and up. Night time runs of the virtual "family fun event" start at 6 p.m. (CST) on Friday and Saturday and go until 7:30 p.m.
The master storytellers performing this year are: Jan Blake, London, UK; Mitch Capel (Gran'DaddY June Bug) Southern Pines, North Carolina; Danielle Daniel, St. Paul, MN; Lyn Ford, Columbus, OH; Chetter Galloway, Atlanta, GA; Joshua Cheo Gillespie, Minneapolis, MN; Mama Linda Goss, Baltimore, MD; Kristie Lazenberry, Coon Rapids, MN; Elisha Minter, Charlotte, NC; Dylan Pritchett, Richmond, VA; Toni Simmons, Dallas, TX; and Atiba Kwabena Wilson, Harlem, NY.
Musical performances will be sprinkled into the festival shows this year by Gwen Matthews, Robert "Eddie" Robinson, and Nunnabove.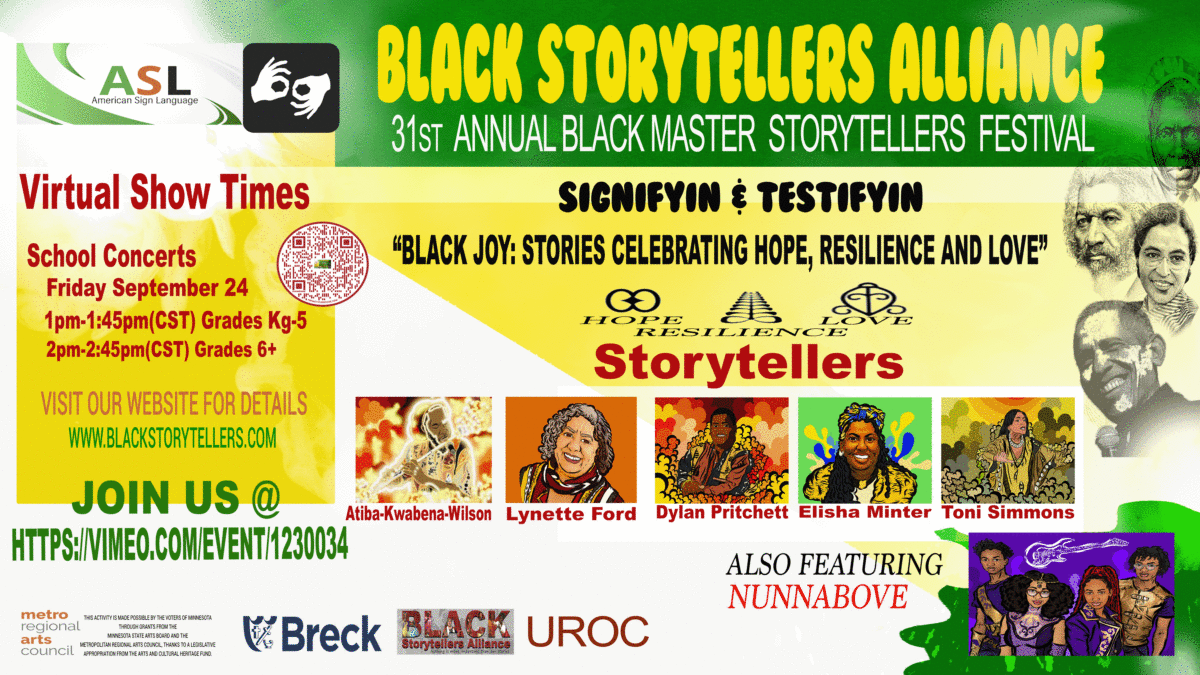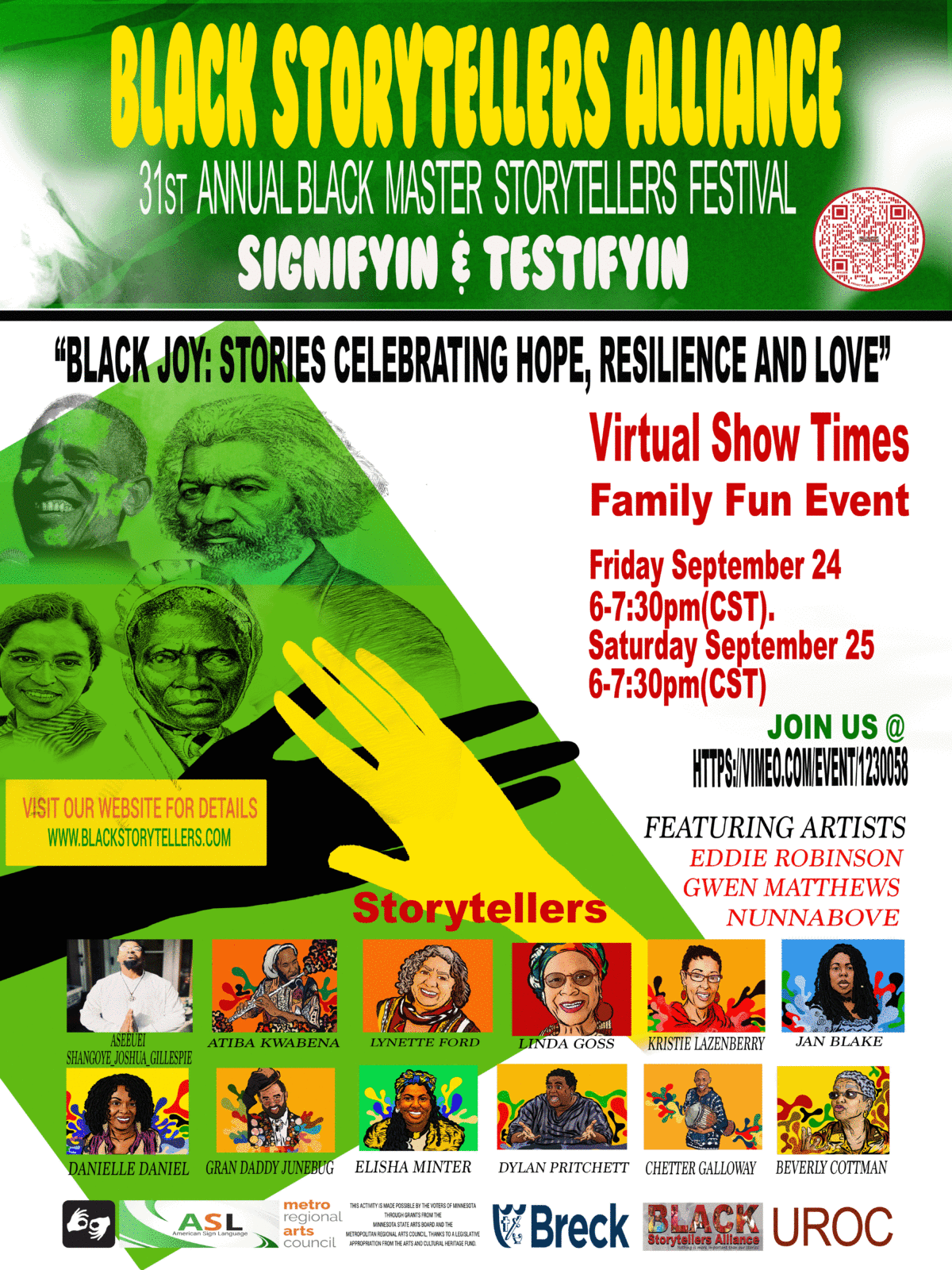 Since 2016, Unicorn Riot has streamed live from three of the Black Master Storytelling festivals organized by the Black Storytellers Alliance—2016, 2018, and 2019. After one of the night performances in 2018, we spoke with six of the master Black storytellers including festival director Vusumuzi Zulu, who said that storytelling is "one of the most powerful ways to transmit culture."
---
Follow us on X (aka Twitter), Facebook, YouTube, Vimeo, Instagram, Mastodon, Threads, BlueSky and Patreon.
Please consider a tax-deductible donation to help sustain our horizontally-organized, non-profit media organization: