Demonstrations in West Bank for Palestinian Prisoner's Day and Jenin Camp
Occupied West Bank, Palestine – Palestinian demonstrations in the Occupied West Bank were violently suppressed throughout April by Israeli forces. Videos from two separate nights in Hebron show Israeli forces shooting metal-coated rubber bullets and tear gas at Palestinian protesters who responded by throwing rocks and burning barricades and tires.
On April 10, 2022, young Palestinians in Beita and Hebron protested against Israeli occupation forces for their continuous deadly raids into Jenin Refugee Camp in March and April 2022. Many of the Israeli raids were in response to lone-wolf attacks on Israelis inside Israel carried out by Arab-Israelis and Palestinians.
Jenin Refugee Camp was formed in 1953 for Palestinians displaced by Israeli colonialism and has become a bastion of resistance to the ongoing Israeli occupation of Palestinian lands. Nearly 13,000 people live Jenin Camp and upward of 40,000 plus live in Jenin city which is located in the northern part of the Occupied West Bank.
Israeli forces fired rubber bullets and tear gas canisters at young men who responded by setting rubber tires alight and throwing rocks.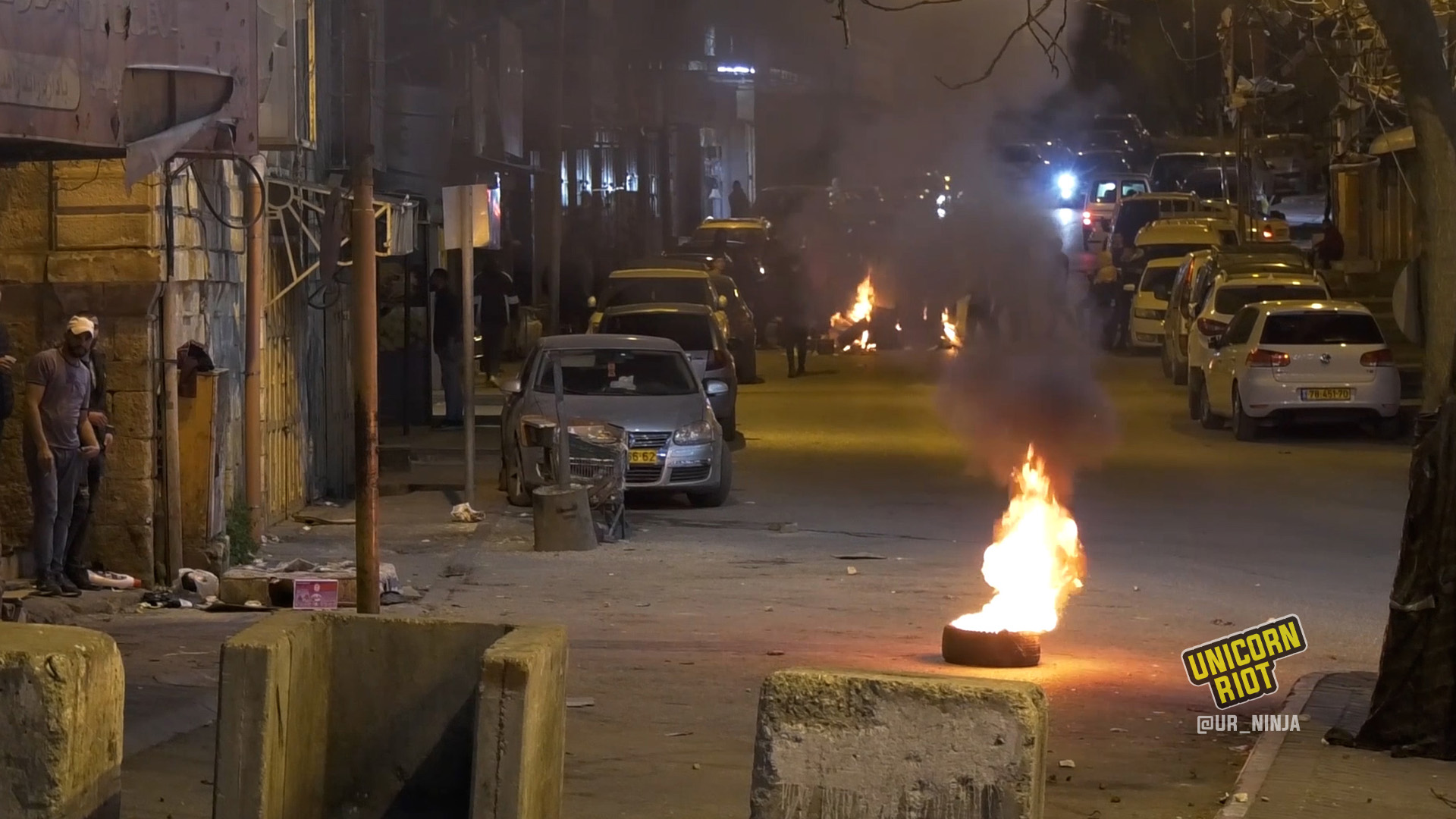 Activists also organized a stand of support for Jenin on the Ibn Rushd roundabout in the center of the city of Hebron.
In the Occupied West Bank city of Hebron, hundreds marched in support of prisoners for Palestinian Prisoner's Day on April 17. Many participants carried torches as they chanted slogans in support of Palestinian prisoners and against ongoing Israeli aggression.
The march was organized by the Prisoners' Club, the Prisoners' Affairs Authority and National Security Forces in Hebron Governorate. While marching, the crowd denounced international and Arab silence towards the mistreatment of prisoners of the Israeli occupation.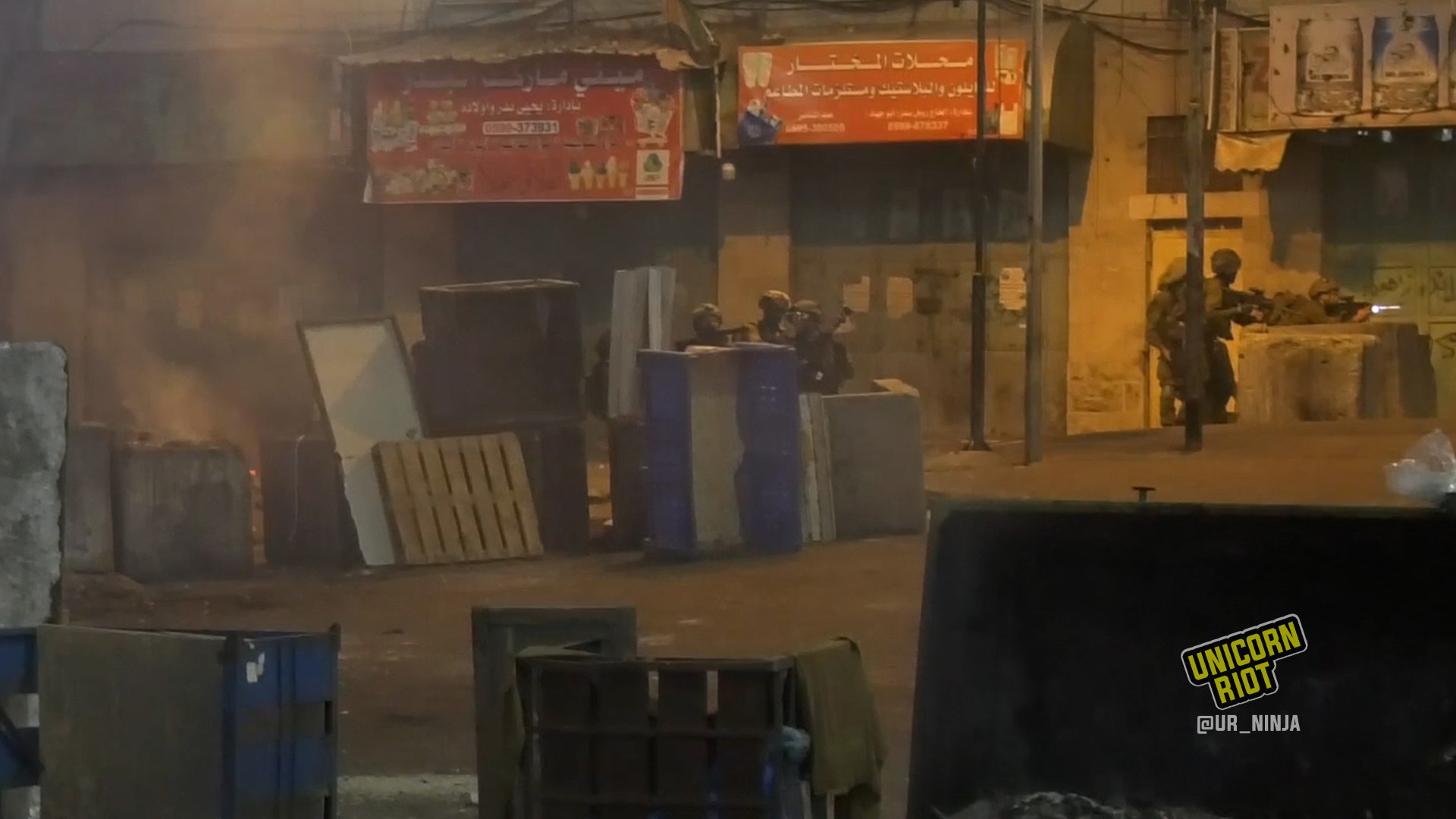 Over 1 million Palestinians have been imprisoned by Israel's occupation forces since 1967, with more than 60,000 being incarcerated under 'administrative detention' for indefinite periods of time without charge.
According to MIFTAH, the Palestinian Initiative for the Promotion of Global Dialogue and Democracy, at least 4,450 Palestinians are being held in prison as of April 2022. At least 32 women are incarcerated and 530 Palestinians are being held in administrative detention, while there's a total of 160 Palestinian children locked up with 20 of them in solitary confinement.
As the Palestinian Prisoner's Day demo in Hebron was coming to a close, a civilian was shot by live rounds when Israeli forces fired live bullets, sound bombs, and tear gas canisters, injuring dozens. During the night, Israeli forces and settlers raided the Khaled bin Al-Walid Mosque in the Al-Kasara area, east of the city.
Two days earlier, Israeli forces stormed the courtyards of Al-Aqsa Mosque along with hundreds of settlers, leading to hundreds of injuries and 400 arrests.
For more on Palestinian Prisoner's Day, see a summary factsheet created by MIFTAH.
Factsheet_Palestinian_Prisoner_Day_2022_April_English

---
Unicorn Riot's Coverage from Palestine:
---
Follow us on X (aka Twitter), Facebook, YouTube, Vimeo, Instagram, Mastodon, Threads, BlueSky and Patreon.
Please consider a tax-deductible donation to help sustain our horizontally-organized, non-profit media organization: