Grassroots Assembly of Motorbike Workers Mass Mobilize in Athens, Greece
Athens, Greece – On May 1, 2022, masses of motorbike workers in Athens participated in a mass ride around the center of the country's capitol as part of a May Day mobilization by the Grassroots Assembly of Motorbike Workers (SVEOD / Σ.Β.Ε.Ο.Δ.). Starting at Pedion Tou Areos Park in the center of Athens, nearly 1,000 workers with the horizontally organized Assembly showed their strength in numbers.
SVEOD has been active in Greece fighting for numerous workers' struggles since their founding declaration in December 2006.
They've staged mobilizations against the firing of colleagues, strikes, work stoppages, and for the inclusion of the motorbike workers' profession into Greece's "Heavy Unhealthy" classification, which would grant the workers more protections.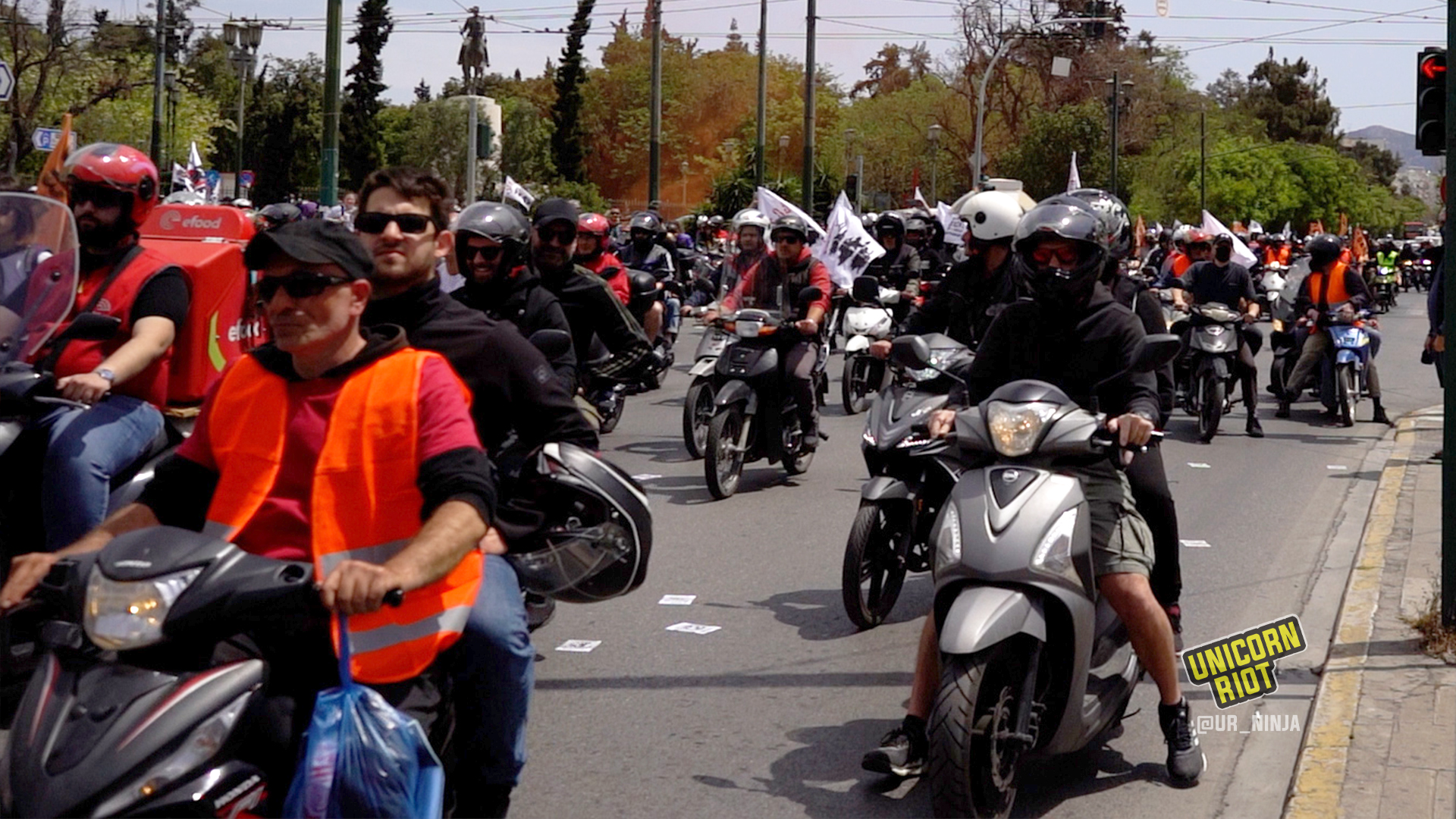 SVEOD posts frequent updates on their website, and publishes brochures, newspapers, and magazines.
In recent years, SVEOD has worked to develop a strong organization of workers inside the increasingly monopolized online parcel and food delivery platforms within the Greek market.
SVEOD promotes workers' committees at the workplace and the establishment of company unions using direct democracy and anti-hierarchical structures.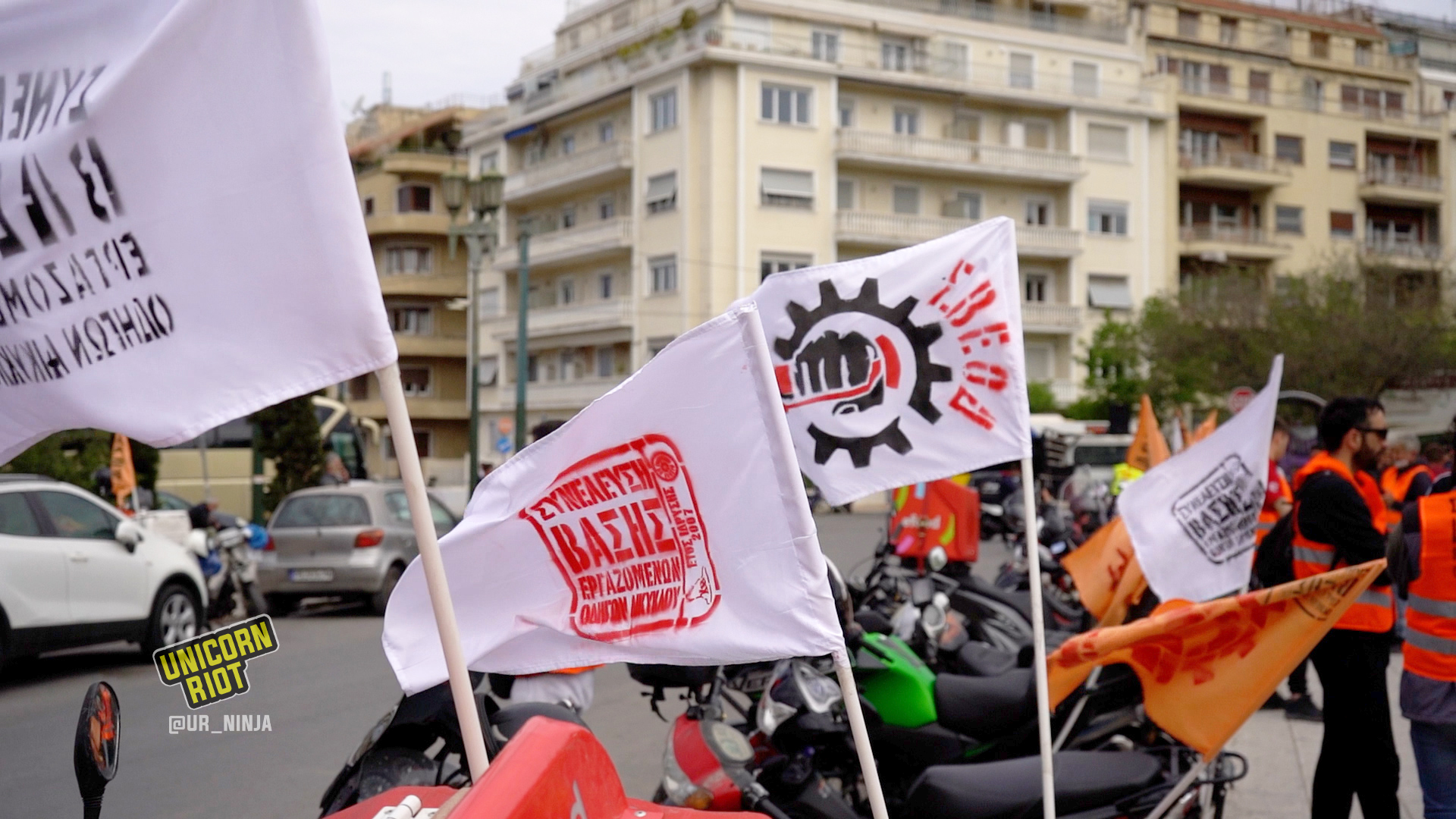 For more media from Greece, see our Greece archive page.
---
Follow us on X (aka Twitter), Facebook, YouTube, Vimeo, Instagram, Mastodon, Threads, BlueSky and Patreon.
Please consider a tax-deductible donation to help sustain our horizontally-organized, non-profit media organization: