Longtime Independent Photojournalist KingDemetrius Pendleton's Work Celebrated by Community
St. Paul, MN – Longtime independent photojournalist KingDemetrius Pendleton held his first ever public exhibit showcasing his photography. Over the second weekend in May 2022, Pendleton held an open-to-the-public exhibit titled 'The Movement Never Stops', which is also the title of his self-released book. A VIP opening night gathering was held on Friday, May 13, on Pendleton's 53rd birthday.
A devout Muslim and father to five, Pendleton has been active, at times nearly omnipresent, in documenting social issues and current events around the Twin Cities. He's been live streaming and taking photographs for the better part of the last decade and is a beacon of regional independent media.
Known for calling out "Listen!" during pauses in political speeches at public events, Pendleton's created his own platform called ListenMedia and is a member of non-profit journalist organization Move For Justice News.
After tragically losing his daughter Brandy Ann Banks-Sutta to a drunk driver in 2013, Pendleton said he got involved in documenting local issues. His path into journalism started from what Pendleton said were unacceptable ways in which the news reported on his daughter's death. He said they didn't mention the killer's name until six months after the accident and he felt the news was further endangering the community.
"I was very discombobulated about it. And he killed two individuals and four individuals that were impacted by it. Had to be one of the most tragic, horrific crashes that happened in North Minneapolis. He was going 120 miles per hour, never even hit the brakes.

And she was just a beautiful soul, Brandy Ann Sutta-Banks. And it was just so sad how they didn't say anything about it. And I was like, Oh, this is, this isn't fair. When something isn't fair, you not only say something, you see something and then you start doing something. So that was my move. I wanted to do something. So once I got back into school and I knew right then and there what was my calling."

KingDemetrius Pendleton
Although keeping busy as a single father, Pendleton quickly became a fixture covering local events and protests. He went back to school at Minneapolis Community and Technical College and got his photography degree in 2019.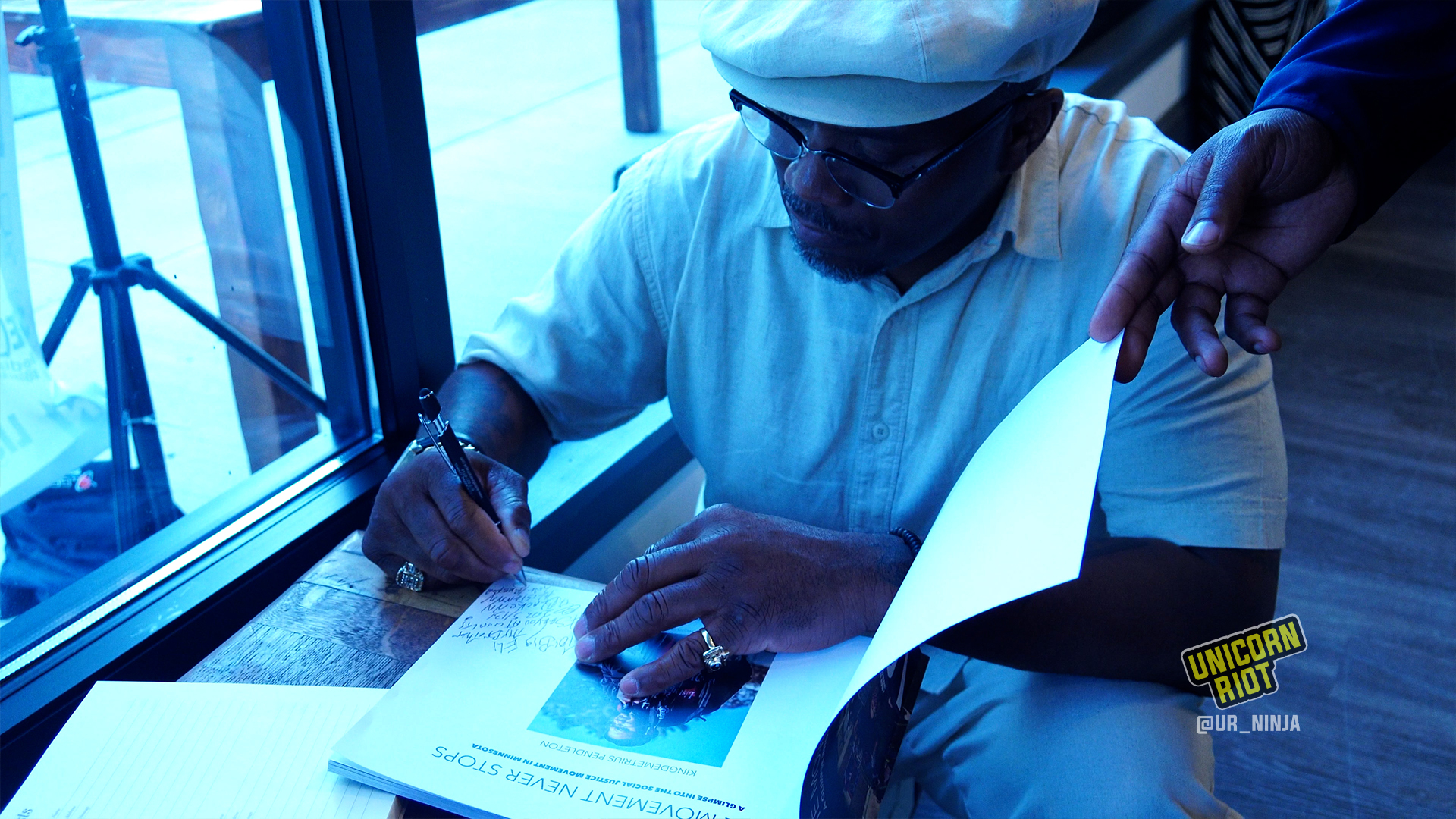 Pendleton has extensively documented the community's response to police killings, no matter how high-or-low profile, from George Floyd and Daunte Wright to Cordale Handy and Jaffort Smith.
The founder of Families Supporting Families Against Police Violence, Toshira Garraway, told KingDemetrius that the impacted families love him. One of the reasons is that he shows up for them no matter what kind of story it is.
"Our families really love you and you show up for us and you don't care if it's a big story, you don't care if it's one of our stories that's been swept under the rug. You show up for us and people don't always show up if it's not a big story."

Toshira Garraway, founder of Families Supporting Families Against Police Violence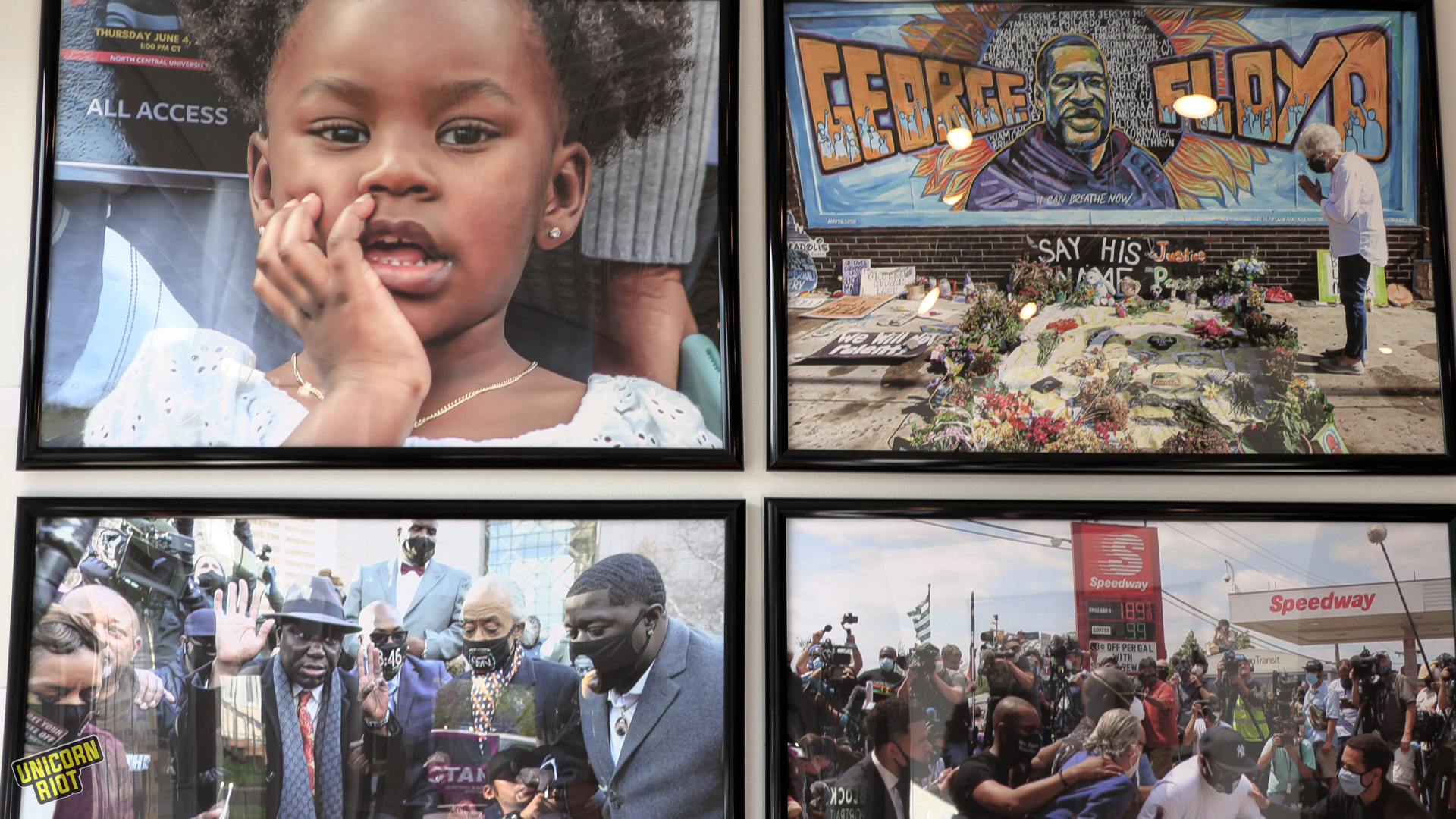 The exhibit was held at Block Portrait Studios in St. Paul and was attended by hundreds of people. The opening night reception featured a spread of food and beverages as Jerome Treadwell, an organizer with MN Teen Activists, performed live on the saxophone. Prayers were held by Jaylani Hussein, Executive Director of Council on American Islamic Relations (CAIR-MN) and Reverend Jeanette Rupert, who's also an ICU nurse and medic at George Floyd Square.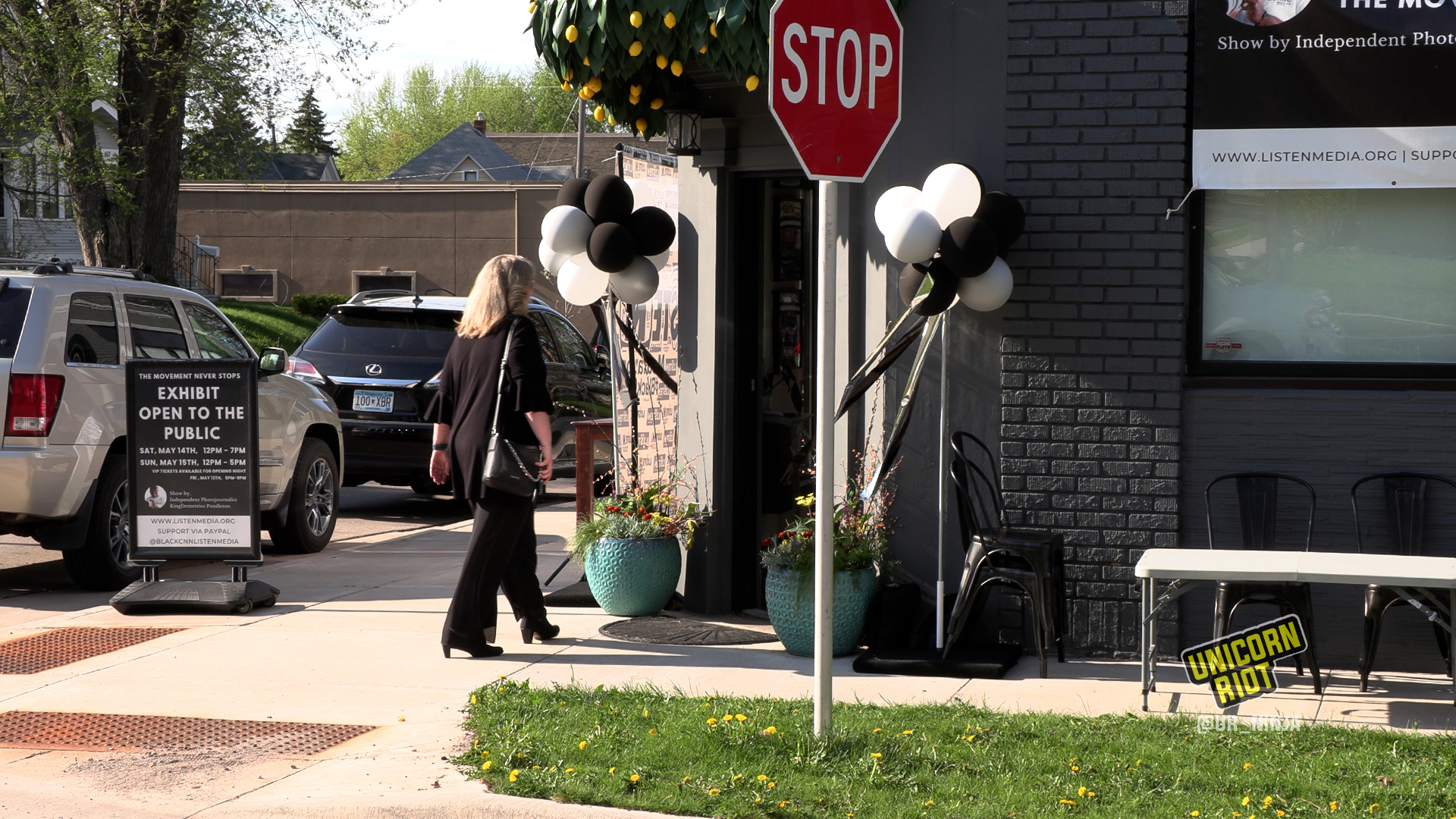 For another video of the opening night gallery, see a video by independent videographer Brixton Hughes below.
To purchase a copy of Pendleton's book The Movement Never Stops, email [email protected]
---
Follow us on Twitter, Facebook, YouTube, Vimeo, Instagram, Mastodon and Patreon.
Please consider a tax-deductible donation to help sustain our horizontally-organized, non-profit media organization: