Highland Park Shooter Decried 'Commies' in Discord Chat
Highland Park, IL – UPDATE as of 7/5/22 at 4:00 p.m. eastern time: The confirmed number of people killed has gone up to seven, and more than 35 injured.
---
At least five people were killed and 19 hospitalized when a rooftop shooter opened fire on a July 4th parade in suburban Illinois on Monday. Police have arrested and named as a person of interest a 22-year-old Robert E. Crimo III, believed to have been the gunman. Unicorn Riot obtained 34 messages posted by Crimo on the online chat app Discord, a free platform marketed to gamers but also popular in online racist communities.
Photos of Crimo circulating online show he attended Trump rallies and right-wing protests, another photo shows him wearing a shirt featuring the alt-right cartoon mascot 'Pepe the Frog.'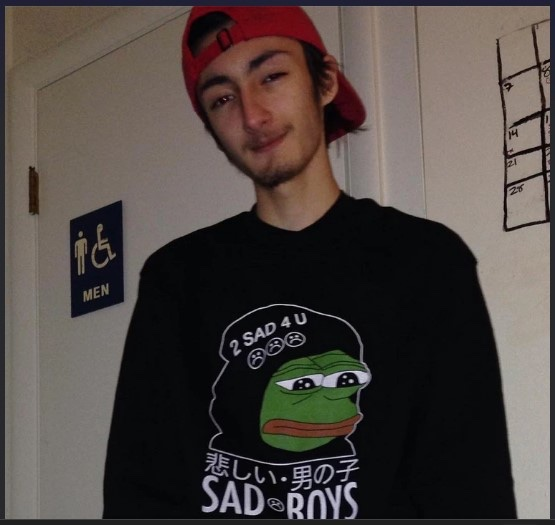 ---
'Awake the Rapper' ran 'SS' Discord Server
Crimo posted rap music and videos online under the name 'Awake the Rapper.' He also apparently operated a small Discord chat server called 'SS' via his Discord username 'Awake' (Discord ID: 238569822714200064).
While Discord staff appear to have deleted Crimo's chat in the hours after his shooting rampage, Unicorn Riot has obtained a partial scrape of the chat containing all the publicly accessible chat channels' content as of approximately 5:45 p.m. central time. Much of the server's content are memes and comments posted in spam-like fashion once the chat room's still-public invite link became linked to the identity of the alleged shooter on Monday afternoon. The earliest chat history in the server appears to be from late January 2021.
CONTENT ADVISORY: GRAPHIC AND DISTURBING MATERIALS:
Robert Crimo's Discord account 'Awake' seems to have been mostly inactive with his publicly-accessible chat channels being occasionally populated with messages from his marginal online fan base. Some of the few messages he sent seem to support his involvement with far-right politics as he complained about "fkn commies" and "commies everywhere."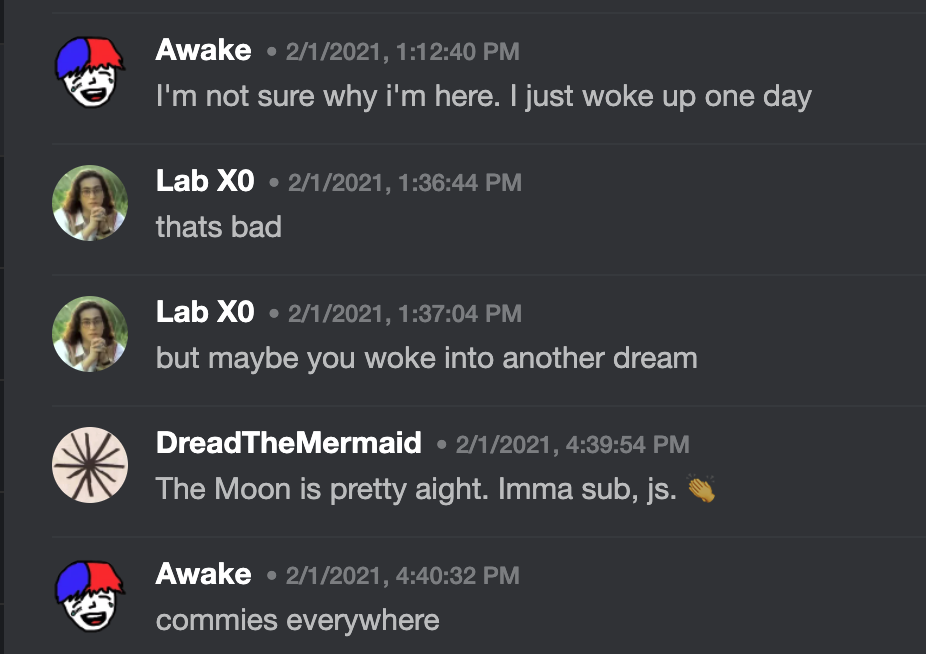 (Fascist, white nationalist and far-right extremists often use terms like 'commie' or 'communist' to generally describe anyone who opposes their political vision and often claim that a worldwide conspiracy of communists and Jews are controlling society. Crimo's chats do not directly mention Jewish people in data reviewed by Unicorn Riot.)
Crimo is not the first mass shooter with far-right ties who used Discord before committing a mass shooting this year. On May 14, neo-nazi Peyton Gendron killed 10 people in a racially targeted shooting in Buffalo, NY. Gendron was 'jimboboiii' on Discord and before his shooting he used the online chat platform to solicit expert advice about body armor and armor-piercing bullets.
---
For more Unicorn Riot coverage on far-right extremism, click below. Search our cache of far-right messages directly on the Discord Leaks server.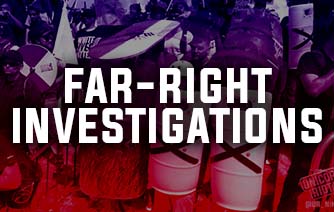 ---
Please consider a tax-deductible donation to help sustain our horizontally-organized, non-profit media organization: