Israeli Forces Raid Jenin, Kill Three Palestinians, Wound 10
Jenin, Occupied West Bank, Palestine – A large Israeli military operation of at least 30 vehicles raided Jenin Refugee Camp in the Occupied West Bank, killing three Palestinians and wounding 10 in the early morning of Friday, June 17, 2022. At least 60 Palestinians have been killed by Israeli forces in 2022, with many happening during raids and nearly half in Jenin.
The Israeli army said military actions were carried out in two areas of Jenin to find weapons. They stated that they came under "heavy fire" and projectiles in the first area, so they responded with live bullets and tear gas.
In the second area, the army stated its forces were "shot at" by gunmen in a car. Israeli forces said they then opened fire at the car, killing three and seriously wounding one.
Baraa Lahlouh, 24, Yusuf Salah, 23, and Laith Abu Suroor, 24, were all killed in the car during the raid after reportedly exchanging fire with Israeli forces.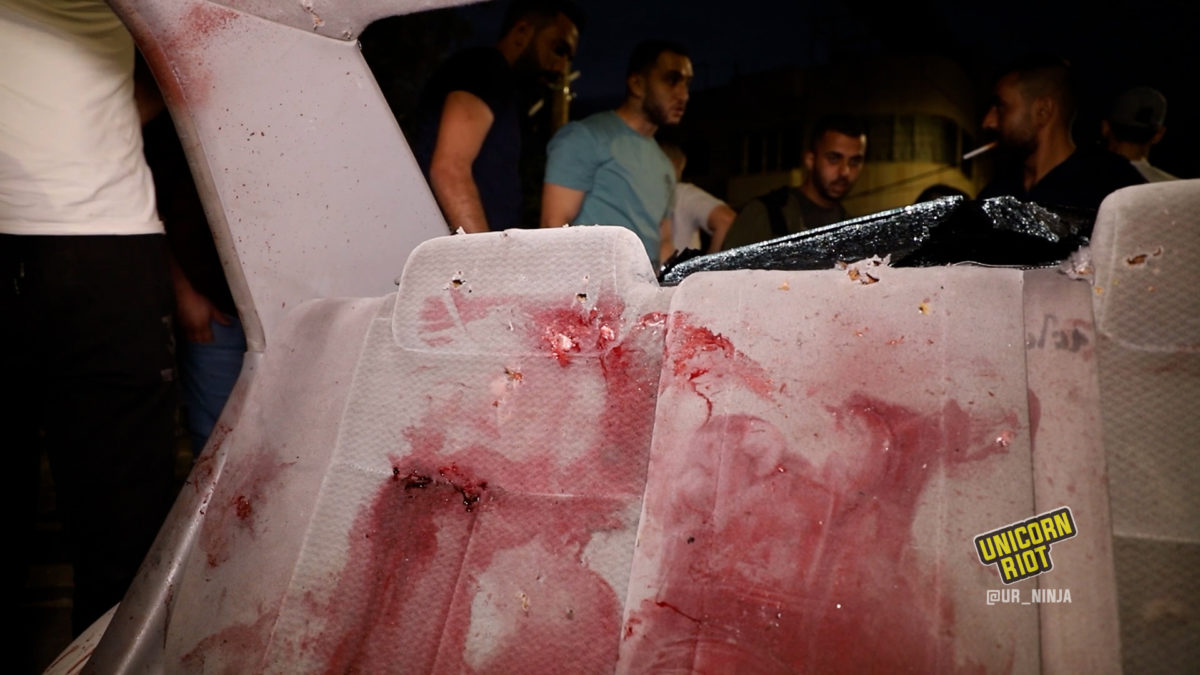 ---
---
Kamal, the father of Baraa Lahlouh, said the Israeli army threatened to kill his son and demolish his home if he didn't bring Baraa to the Israelis. Israel has a policy of demolishing homes as collective punishment for militant actions, or for mundane reasons such as an expired license.
"The army came to us at the house and asked me to hand him over to them.

They told me, 'What about Baraa, do you want to bring him to us? Or we kill him and demolish your house.'

They told me we will bring him to us in our own way, and praise be to God, he asked for martyrdom and it was granted."

Kamal Lahlouh, father of slain Baraa Lahlouh
Nearly 60,000 Palestinian homes have been demolished by Israel since 1967 according to the Israeli Committee Against House Demolitions (ICAHD). Land clearing military demolitions account for 66% of the demolitions, while 1% of all defined demolitions of Palestinian homes by Israel are of the punitive sort, which is what Israel was threatening Lahlouh with.
Thousands attended a mass funeral procession through the streets of Jenin on Friday, June 17, 2022.
According to the official Palestinian news agency Wafa, the Palestinian Presidency stated: "We condemn the heinous crime committed by the occupation in the city of Jenin, with the assassination of three young men and the injury of ten citizens."
The presidency blamed the Israeli government for what it called a "dangerous escalation," saying that it was "pushing the region towards tension and an explosive situation."
It called on the U.S. and the Biden administration to "take serious and effective action by putting pressure on the Israeli government to stop its crimes and continued aggression before it is too late and things get out of control."
Jenin Refugee Camp has become a bastion of armed resistance to the Israeli occupation and new fears are arising that Israel may stage a large scale invasion of the camp.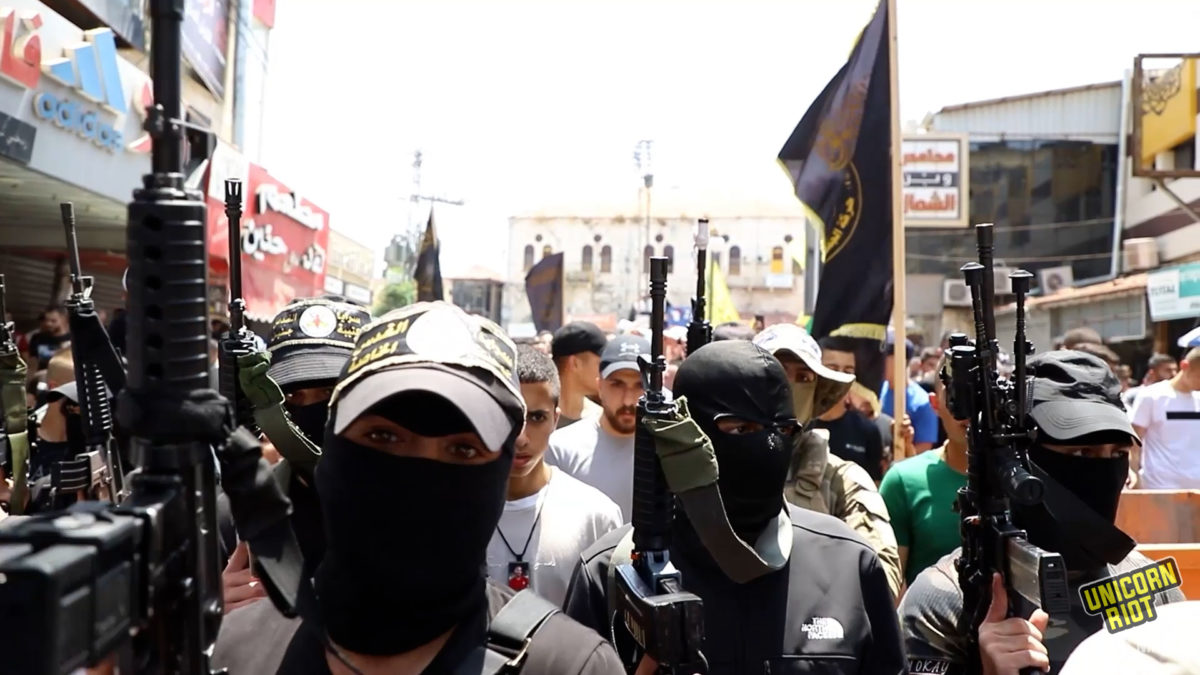 ---
Unicorn Riot's Coverage from Palestine:
---
Follow us on X (aka Twitter), Facebook, YouTube, Vimeo, Instagram, Mastodon, Threads, BlueSky and Patreon.
Please consider a tax-deductible donation to help sustain our horizontally-organized, non-profit media organization: