Israeli Forces Assault Mourners of Young Man Dead After Israeli Attack on Al-Aqsa
Old City, Occupied East Jerusalem, Palestine – A week after attacking the funeral of Palestinian-American journalist Shireen Abu Akleh, Israeli forces attacked the funeral of 21 year old Walid al-Sharif. On May 14, al-Sharif had succumbed from injuries sustained during confrontations at Al-Aqsa Mosque on the third Friday of Ramadan 2022 when Israeli forces stormed the historic religious compound.
Starting after evening prayers at Al-Aqsa Mosque, a mass funeral was held for al-Sharif, with large crowds marching to al-Mujahideen Cemetery to bury his body. Al-Sharif was in a coma from April 22 to May 14 when he died.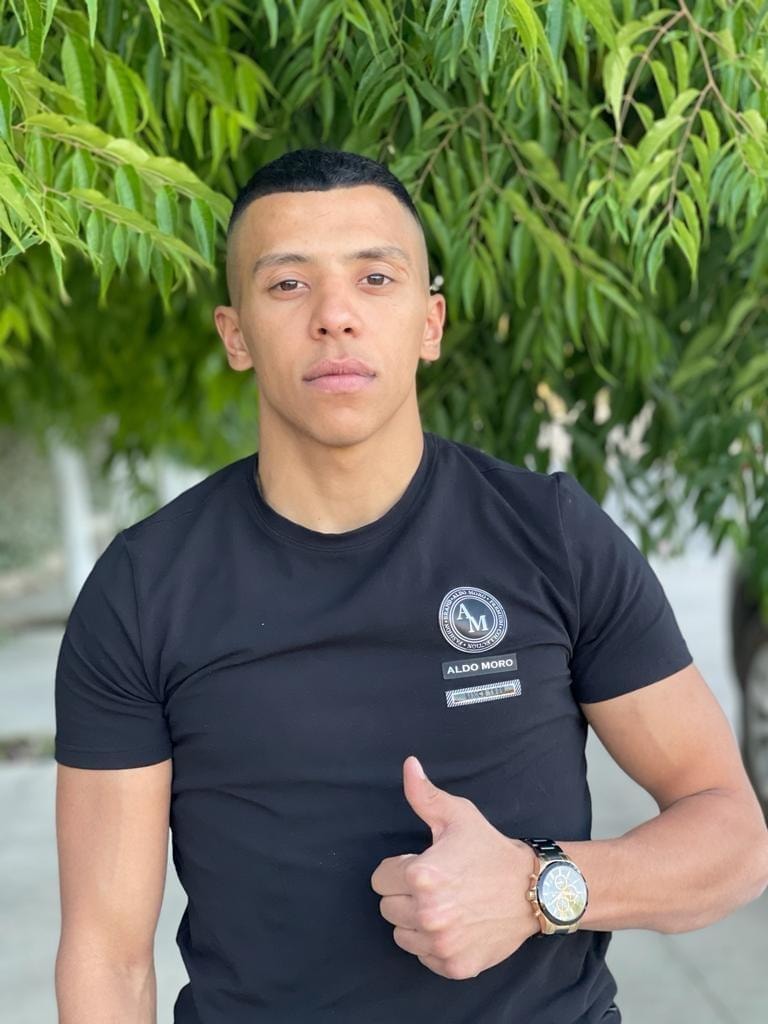 Al-Sharif's family and witnesses say he was shot in the head by Israeli forces with a rubber-coated bullet as they stormed the mosque. Israeli authorities claim al-Sharif was throwing rocks at Israeli police, he turned to run away and had a heart attack. They claim he then fell and hit his head.
Police carried his lifeless body from the courtyard of the mosque. More from April 22 below.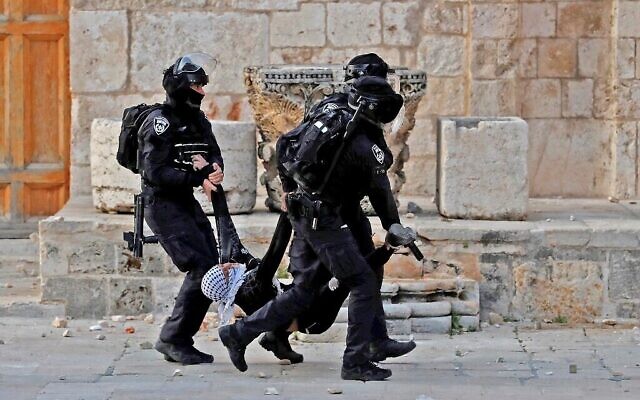 Al-Sharif's body was handed over to his family the day after he died. The massive funeral procession took place the next day, May 16. As the crowd made its way to the cemetery with al-Sharif's body, Israeli police ran into the crowd beating people with batons.
This was the second attack on a Palestinian funeral procession by Israeli authorities in the same week. On May 13, police attacked the funeral procession for famed journalist Shireen Abu Akleh, nearly knocking Abu Akleh's casket out of the pallbearers arms. A Palestinian investigation found Israeli forces responsible for killing Abu Akleh.
After police attacked the mourners, confrontations ensued through the night resulting in at least 72 Palestinian and six Israeli police officers injured. Some Palestinians were seriously wounded with most injuries the result of beatings, rubber bullets, and tear gas. Israeli police also used a water cannon in attempts to clear the crowds.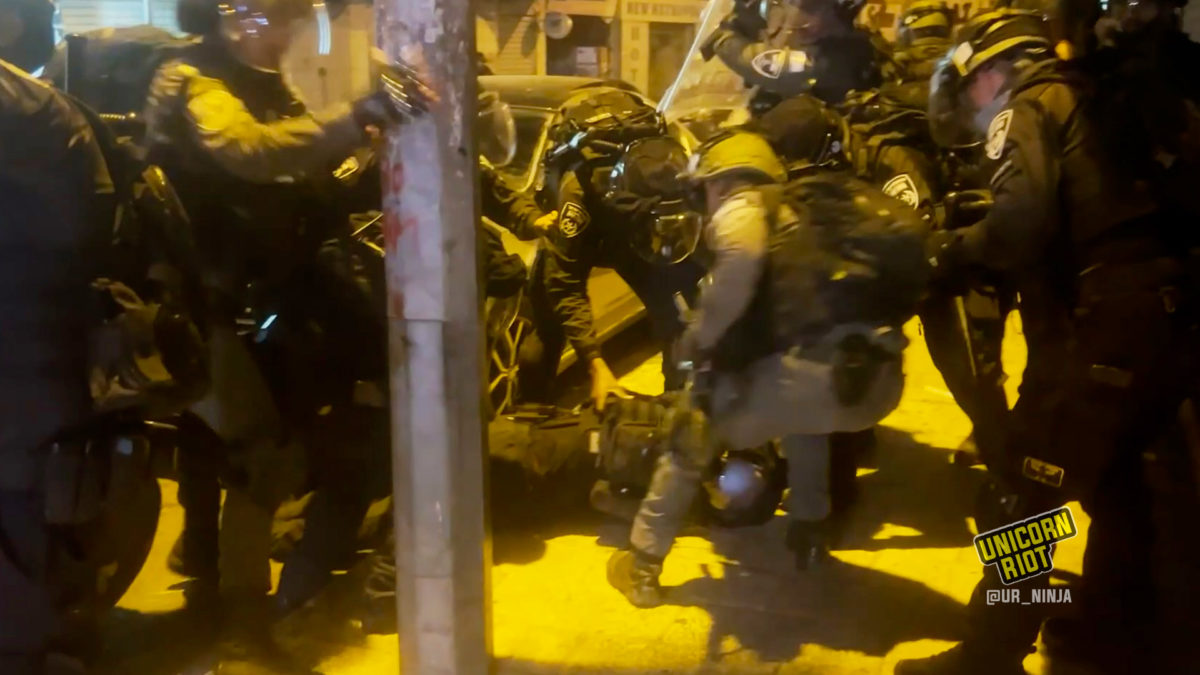 Despite heavy resistance from the mourners intent on bringing al-Sharif to the cemetery, Israeli police raided the cemetery and arrested about a dozen young men. At least 20 arrests were made through the night.
April 22, 2022
On the third Friday of Ramadan 2022, at least 57 Muslim worshippers and a paramedic were injured by Israeli forces during the storming of the Al Aqsa Mosque. On that day, witnesses from Jerusalem said that one of the injured was removed and arrested by Israeli forces, paramedics confirmed his injury was serious. The serious injury turned out to be Walid Al-Sharif, who died three weeks later from his injuries.
The confrontations were particularly violent and came a week after Israeli police injured over 150 worshippers and detained 400 inside Al-Aqsa Mosque.
As the worshippers on April 22 that were trapped in and around Al-Aqsa Mosque resisted the violent incursion, Israeli forces shot rubber bullets and snipers opened fire from the rooftops. While documenting, photojournalist Ali Yassin was shot in the throat by Israeli forces with rubber-coated metal bullets.
A fire broke out in a tree in the courtyards of the mosque from Israeli munitions. Civil defense teams and young men extinguished the fire and after the violence and the Israeli army withdrew, Palestinians cleaned up the courtyards of the mosque.
Israeli forces stormed Al-Aqsa mosque numerous times during Ramadan 2022, yet the last Friday prayers at the mosque drew 160,000 worshippers.
Also on Friday, April 22, thousands of Palestinians joined a massive demonstration in the Jabalia camp in the northern Gaza Strip to stand in solidarity with Jerusalem and the defenders of the Al-Aqsa Mosque. Organized by Hamas, Gaza's ruling political party, the rally featured representatives from differing Palestinian forces and factions.
Participants raised banners and chanted slogans in support of the defenders of Al-Aqsa and against Israeli crimes and occupation. At least 1,000 Palestinian worshippers were injured and one died (Walid Al-Sharif) defending Al-Aqsa mosque from Israeli forces during Ramadan 2022.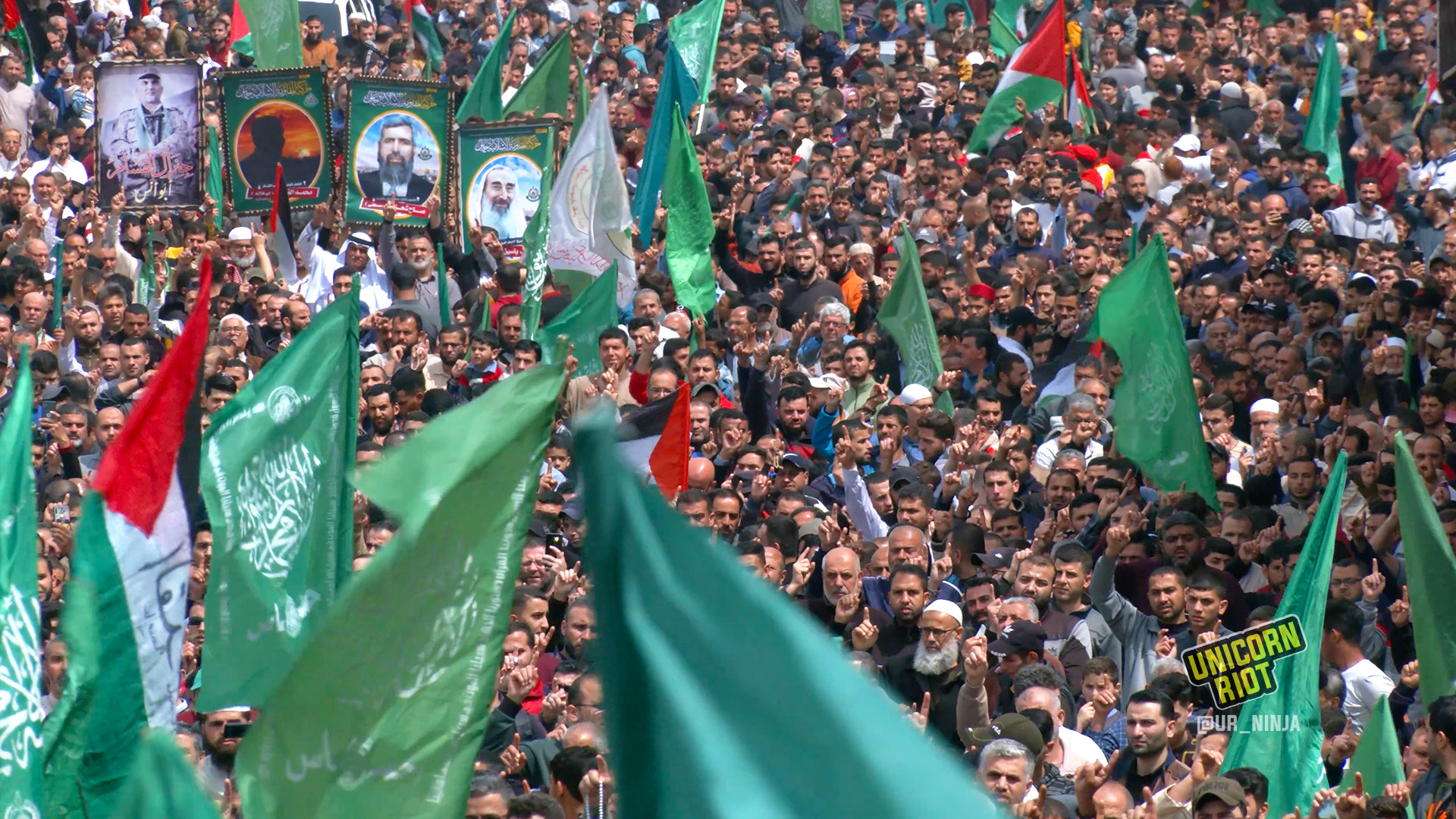 Niko Georgiades of Unicorn Riot contributed to this report.
---
Unicorn Riot's Coverage from Palestine:
---
Follow us on X, formerly known as Twitter, Facebook, YouTube, Vimeo, Instagram, Mastodon, Threads, BlueSky and Patreon.
Please consider a tax-deductible donation to help sustain our horizontally-organized, non-profit media organization: