Winter Merch Sale Dec. 10-16!
Even though it's not technically winter until Dec. 21, we are celebrating it early! For a limited time, you can stock up on Unicorn Riot gear at a discount during our Winter Merch Sale!

Unicorn Riot is audience-supported and with your merchandise purchase, a portion of the cost is directly donated to our organization to help us operate. From December 10 through December 16, our entire merch store is on sale! You can spread Unicorn Riot cheer with a fresh hoodie, longsleeve, or whatever your heart desires, while also helping to sustain our ad-free independent nonprofit media organization.
We just added two new designs to our store that showcase our logo in two different styles!
(A note: The website is only printed on the back for tees and tanks)
Also a note about the sizing for clothing: We've changed the labeling of "Men's" to "Apparel" and "Women's" to "More Apparel." The clothing under Apparel will fit slightly larger than the items under More Apparel. Thank you and enjoy our new merch!
Grab yourself a travel mug for those snowy strolls or to show off your support of independent media at work!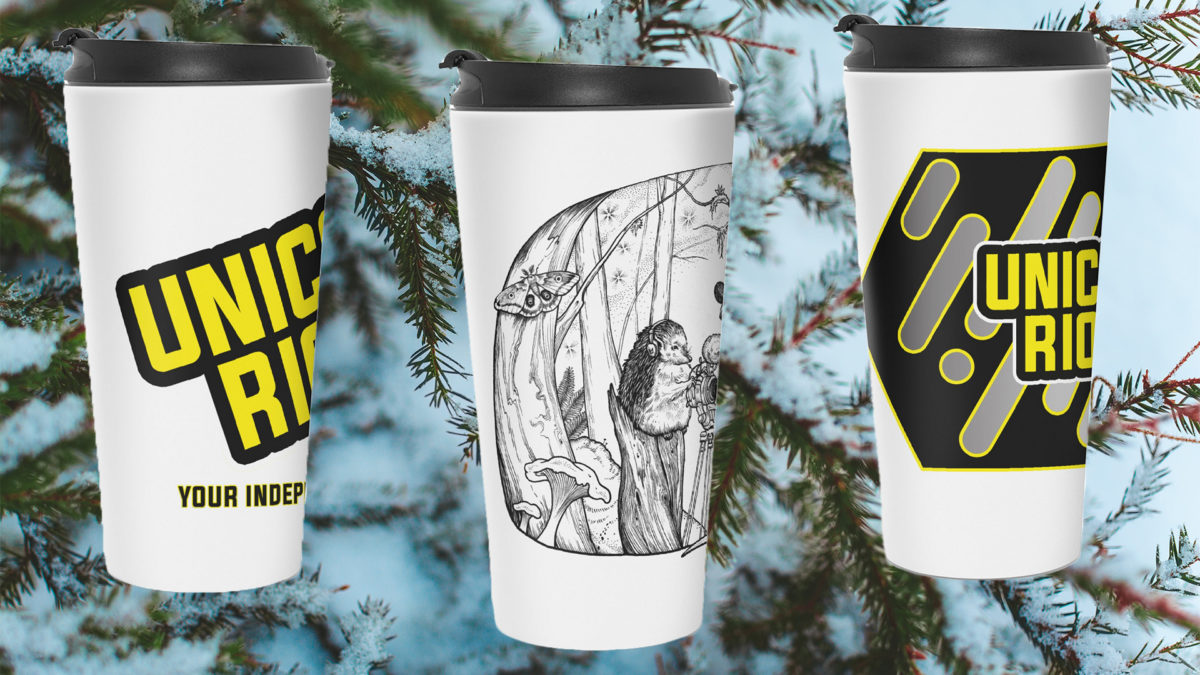 Sweatshirts, hoodies, longsleeves and more! Get cozy with our merch!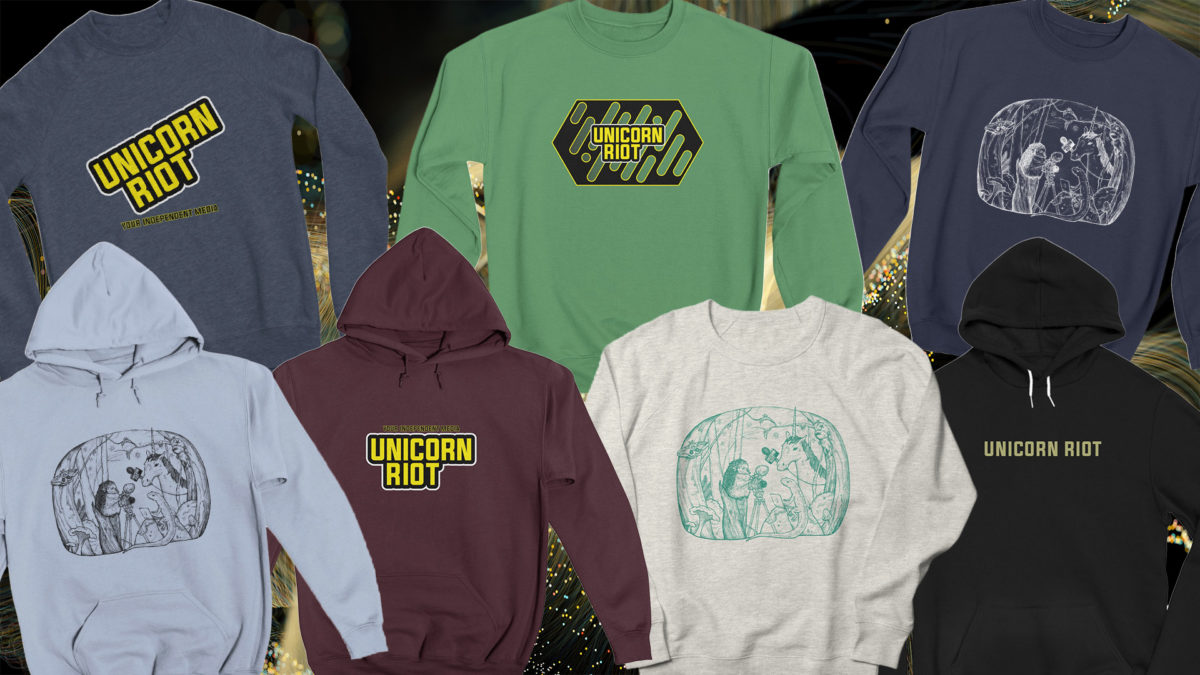 Cuddle up under one of our blankets to enjoy a movie or to watch a Unicorn Riot stream or videos!
The UR Woodland Creatures design was created exclusively for UR by Nicole DeBarber.
Mask-up with our original designs for indoor or outdoor winter festivities!
---
You can also make sure to follow us on all our social media platforms and share our stories on your platforms.
Follow us on X (aka Twitter), Facebook, YouTube, Vimeo, Instagram, Mastodon, Threads, BlueSky and Patreon.
Please consider a tax-deductible donation to help sustain our horizontally-organized, non-profit media organization: