Protests Against Line 5 Continue in Wisconsin and the Courtrooms
"We need to avert an oil disaster in Lake Superior. We need to save our water and our future." That was water protector Gina Peltier's message this summer. Peltier is one of many water protectors in the Midwest organizing against Line 5 tar sands oil pipeline in a growing movement against Canadian energy corporation Enbridge, which runs the largest oil export pipeline network in the world.
On August 5, 2023, water protectors coordinated a rally and flotilla at the Fish Creek Landing in Ashland, Wisconsin at the site of one of the original Anishinaabe camps on Lake Superior. About 10-15 canoes were launched to paddle along the creek with "Stop Line 5" signs and papier-mâché hats representing marine life that occupies Lake Superior and the surrounding waters.
The next day activists joined a community water festival where activities included a mile-long march to a boat landing where participants paddled another river-mile near the Superior Terminal. Afterwards there were speakers from Native Lives Matter – Great Lakes, Resilient Indigenous Sisters Engaging (R.I.S.E.) Coalition, and music by Sunni Leilani and Eóin Small to close the festival out. "Water is the one thing that unifies everyone up here," said one flotilla participant.
The Line 5 pipeline, which has been transporting tar sands bitumen sourced from Alberta, Canada since 1953, carries crude oil and natural gas liquids from a terminal in Superior, Wisconsin to Michigan and then to Sarnia, Canada. The oil travels from Canada, through the United States into Native American treaty territories, and back into Canada.
Among many pipelines operated by Enbridge, Line 5 has leaked at least 33 times, discharging more than 1.1 million gallons of oil. In addition to crossing hundreds of interconnected waters, it crosses treaty-reserved territory of tribal nations such as the Bay Mills Indian Community in Michigan and the Mashkiiziibii, Bad River Band of Lake Superior Chippewa in Wisconsin.
The struggle against Enbridge's Line 5 is not only in the streets, but also in the courts. For the last several years, water protectors and elected politicians have mounted legal challenges against the pipeline. One area that's drawn legal scrutiny on the pipeline's route is the Straits of Mackinac, a five-mile body of water connecting Lake Michigan and Lake Huron that's widely used as a commercial route. Enbridge has two exposed pipelines underneath the Straits.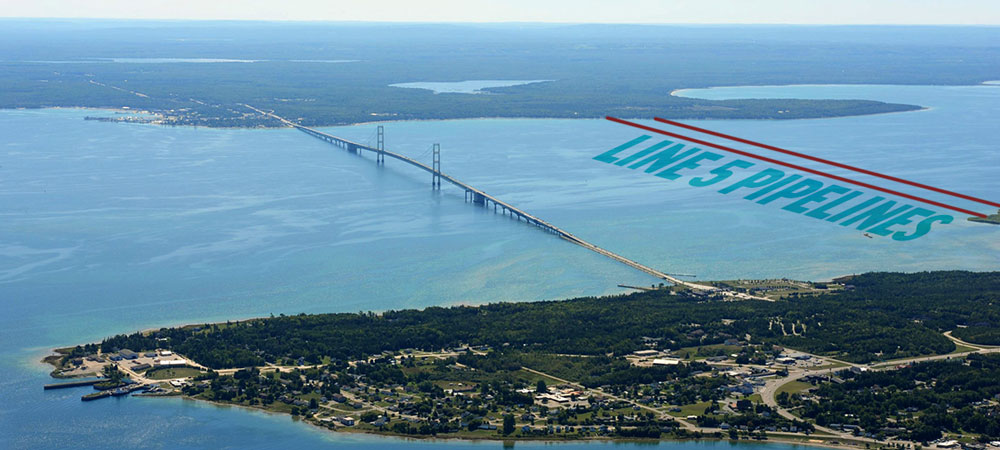 In 2019, Michigan's Attorney General Dana Nessel filed a complaint in Michigan court to void the easement granted by the state in 1953 at the Straits of Mackinac and "permanently decommission the Straits Pipelines."
The next year, in 2020, the State of Michigan formally revoked and terminated the 1953 state easement at the Straits of Mackinac in the Michigan's Circuit Court. Furthermore, the order called for pipeline decommissioning. Governor Gretchen Whitmer was seeking to avoid what many call the "inevitable" — a catastrophic oil spill in the largest set of freshwater lakes on Earth.
Enbridge filed their own lawsuit in response in November 2020 and successfully moved Gov. Whitmer's lawsuit from state to federal courts, delaying the process. They remain firm on their plans to tunnel under the Straits, starting in 2026.
Recent court filings include an amicus brief submitted by AG Nessel last month on behalf of 63 Tribal Nations in North America's Great Lakes region siding with Nessel in the call for Enbridge to shut down the dual pipelines in the Straits and calling for the case to be brought back to state court from federal court. "The Line 5 Dual Pipelines ("Dual Pipelines") pose an unacceptable risk of an oil spill into the Great Lakes," the filing contends.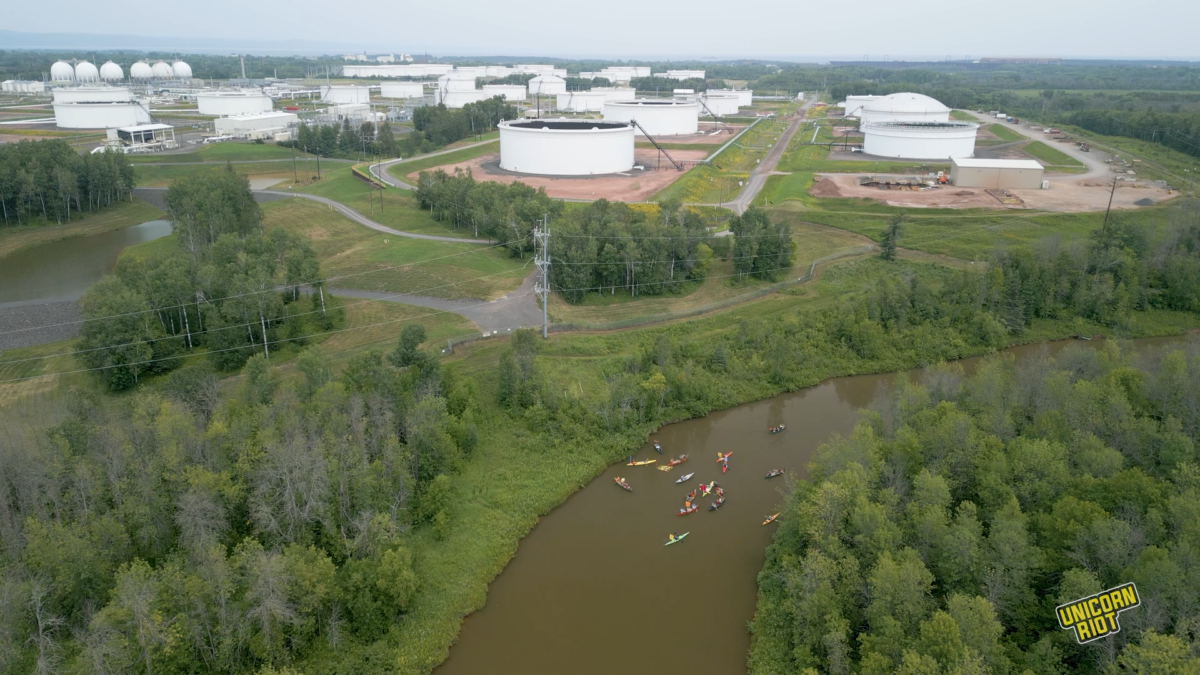 Another contested hotspot on the pipeline route is in Northern Wisconsin, not far from Enbridge's Superior Terminal where Line 5 crosses unceded treaty territory.
This past summer, Wisconsin's U.S. District Court Chief Judge William M. Conley found Enbridge guilty of trespassing on reservation territory, ordered the energy company to re-route Line 5 pipeline around Bad River Reservation in the next three years and pay $5.1M to the Bad River Band of the Lake Superior Tribe of Chippewa Indians.
The trespassing order was due to Enbridge's contract to use the tribe's land having expired in 2013. Enbridge plans to appeal this ruling. The re-route of the 12 miles of pipeline on Bad River Reservation has not fully been approved yet but Enbridge has applied for permits to build a new 41-mile segment on the edge of the tribe's reservation. However, tribal officials and water protectors don't want the pipeline anywhere in the area's watershed.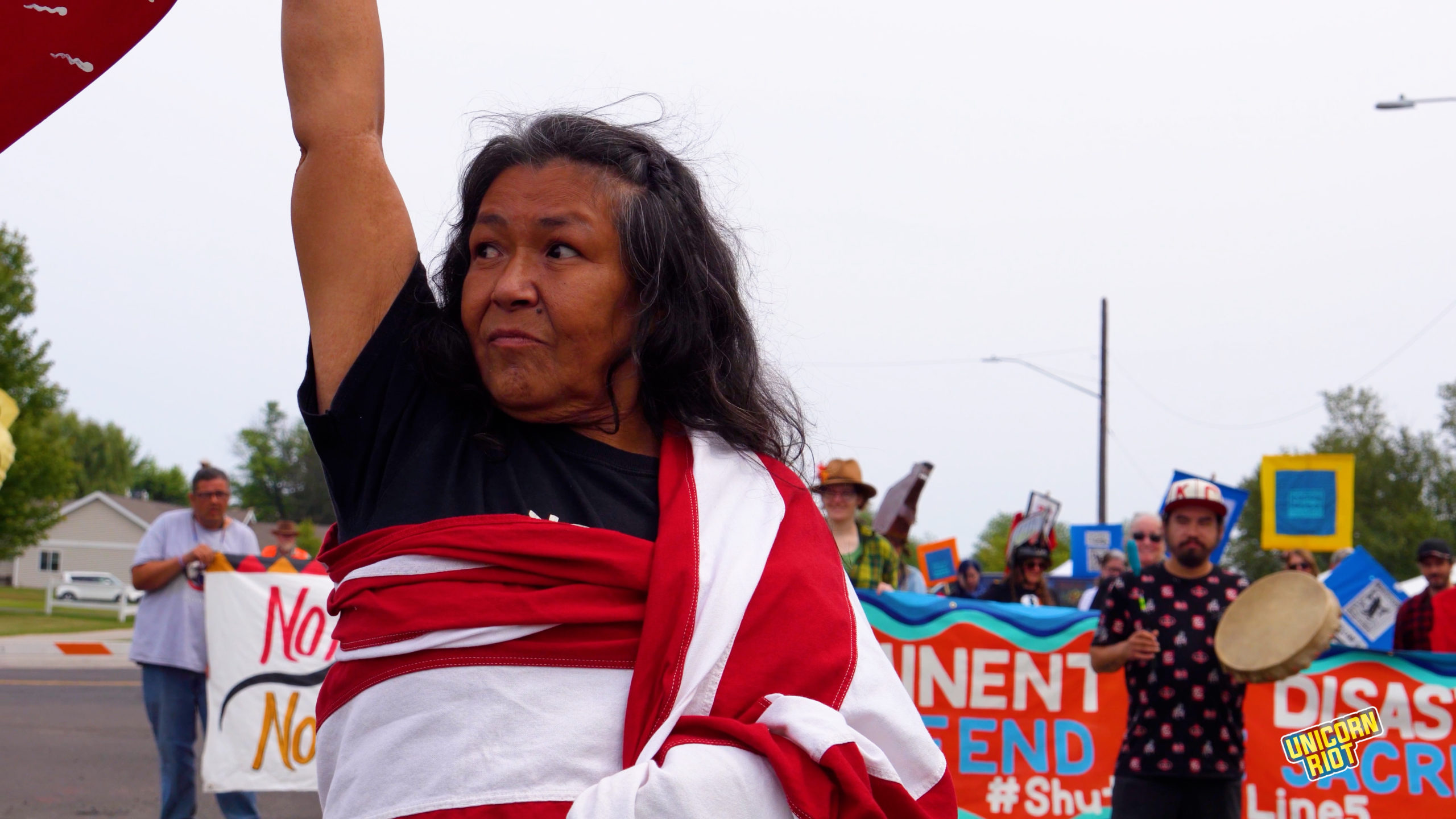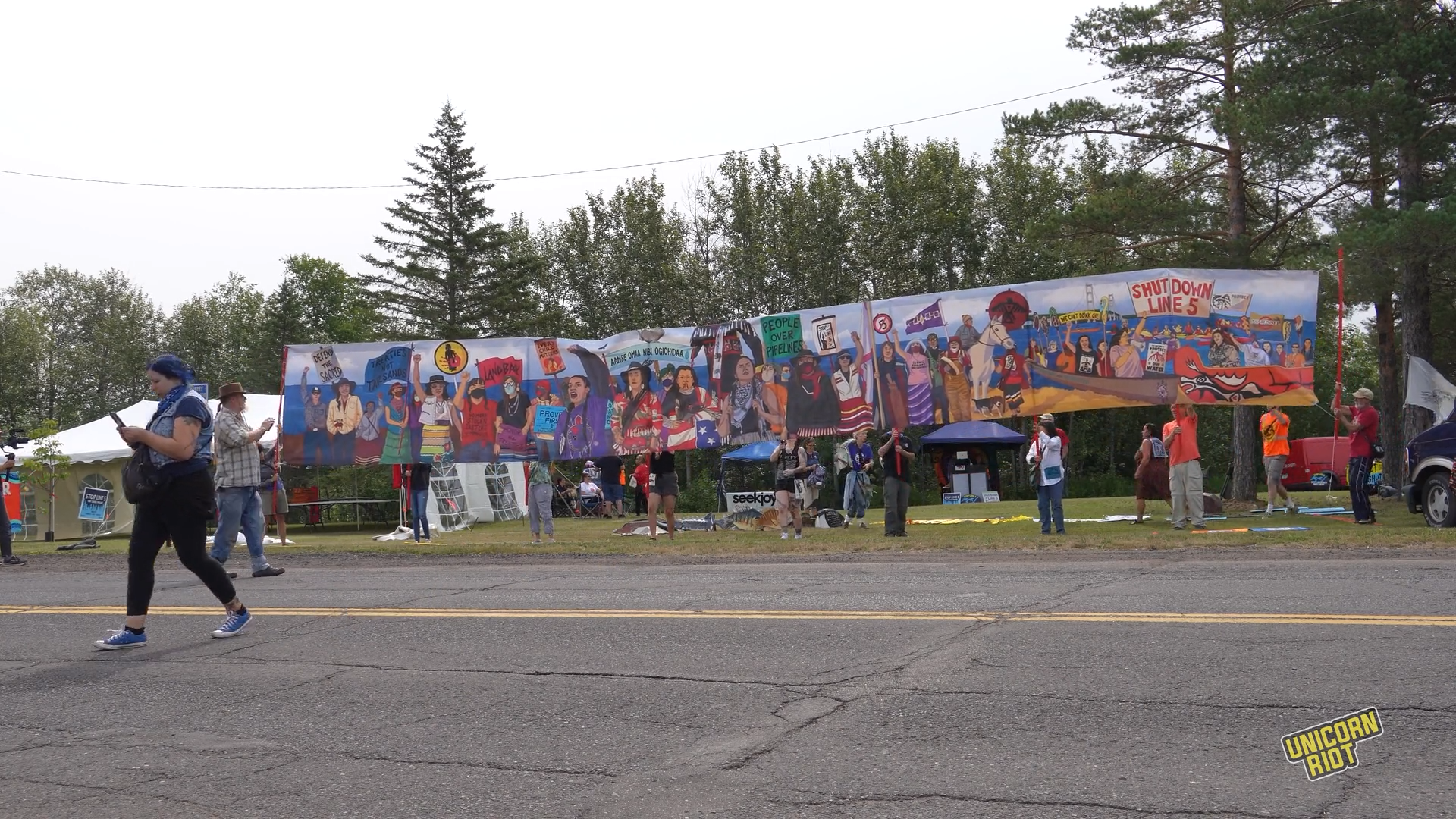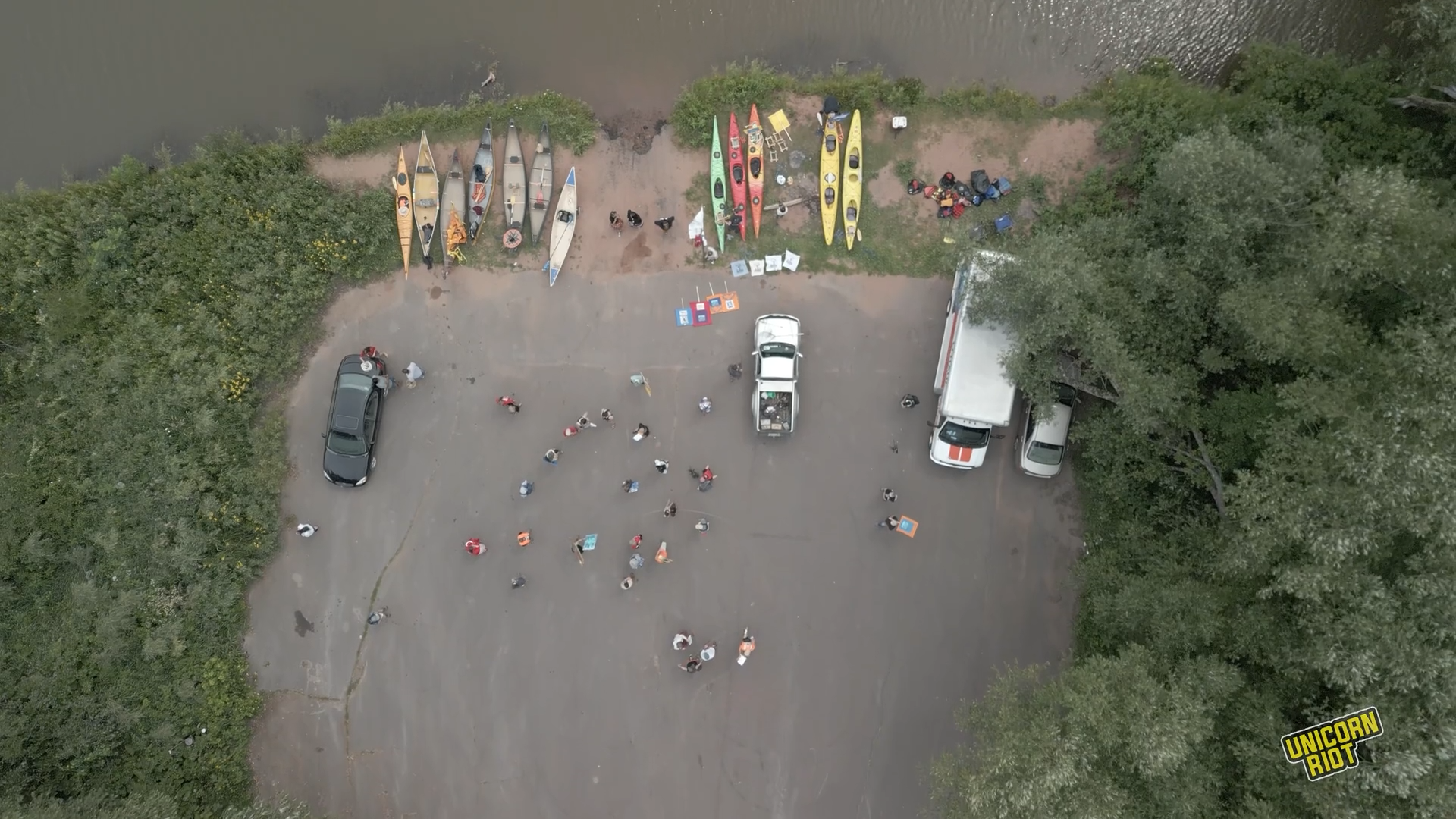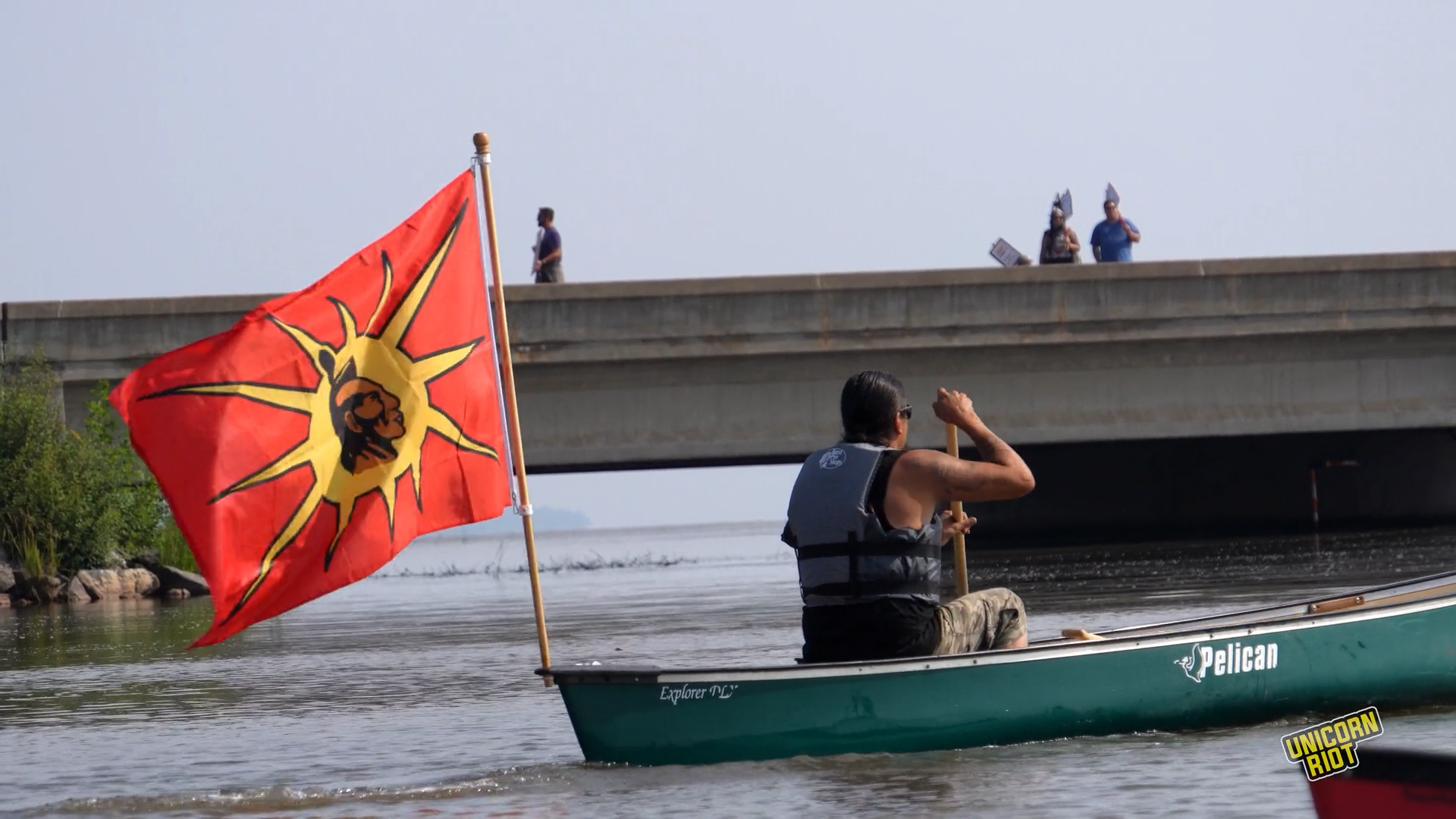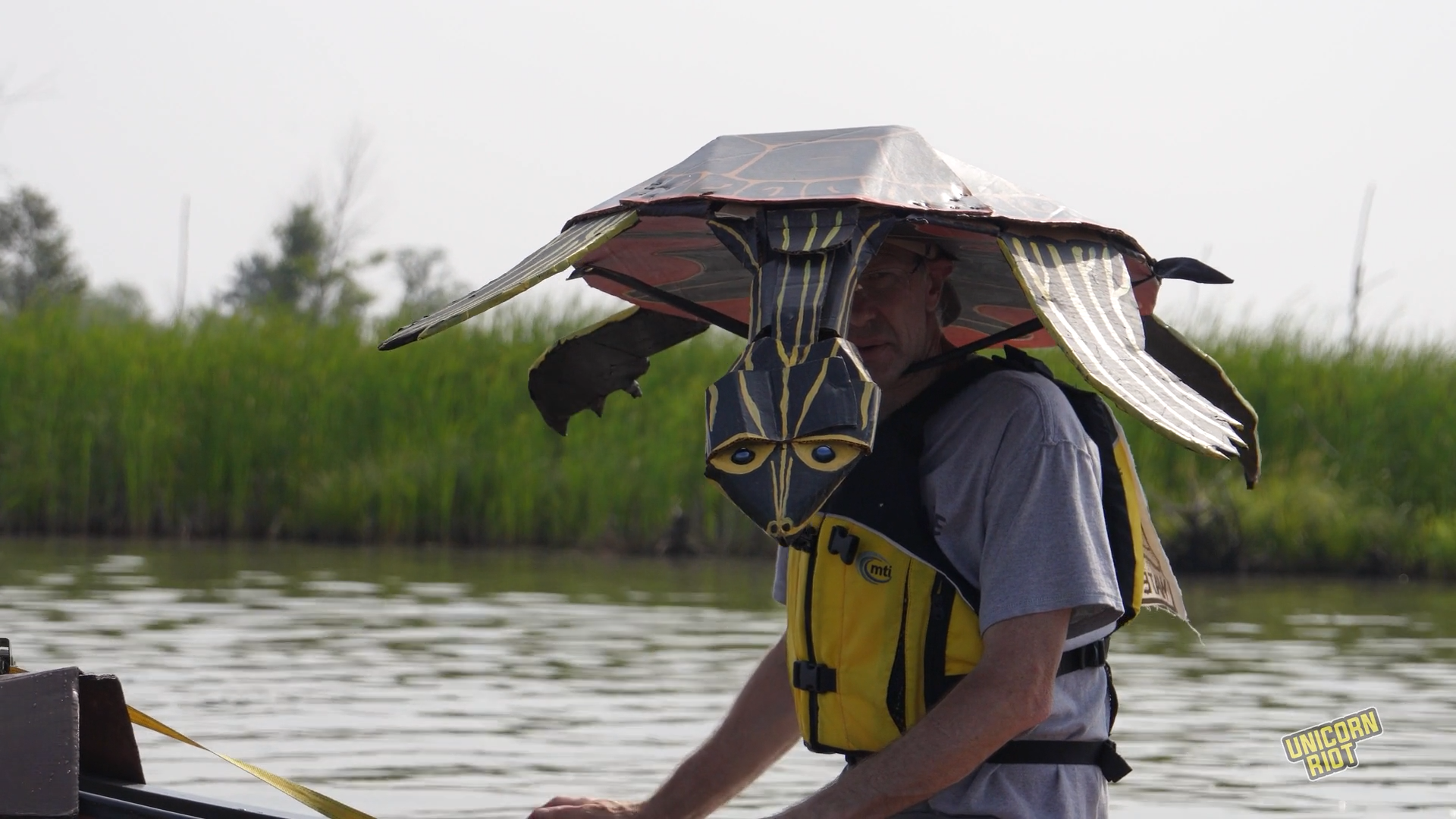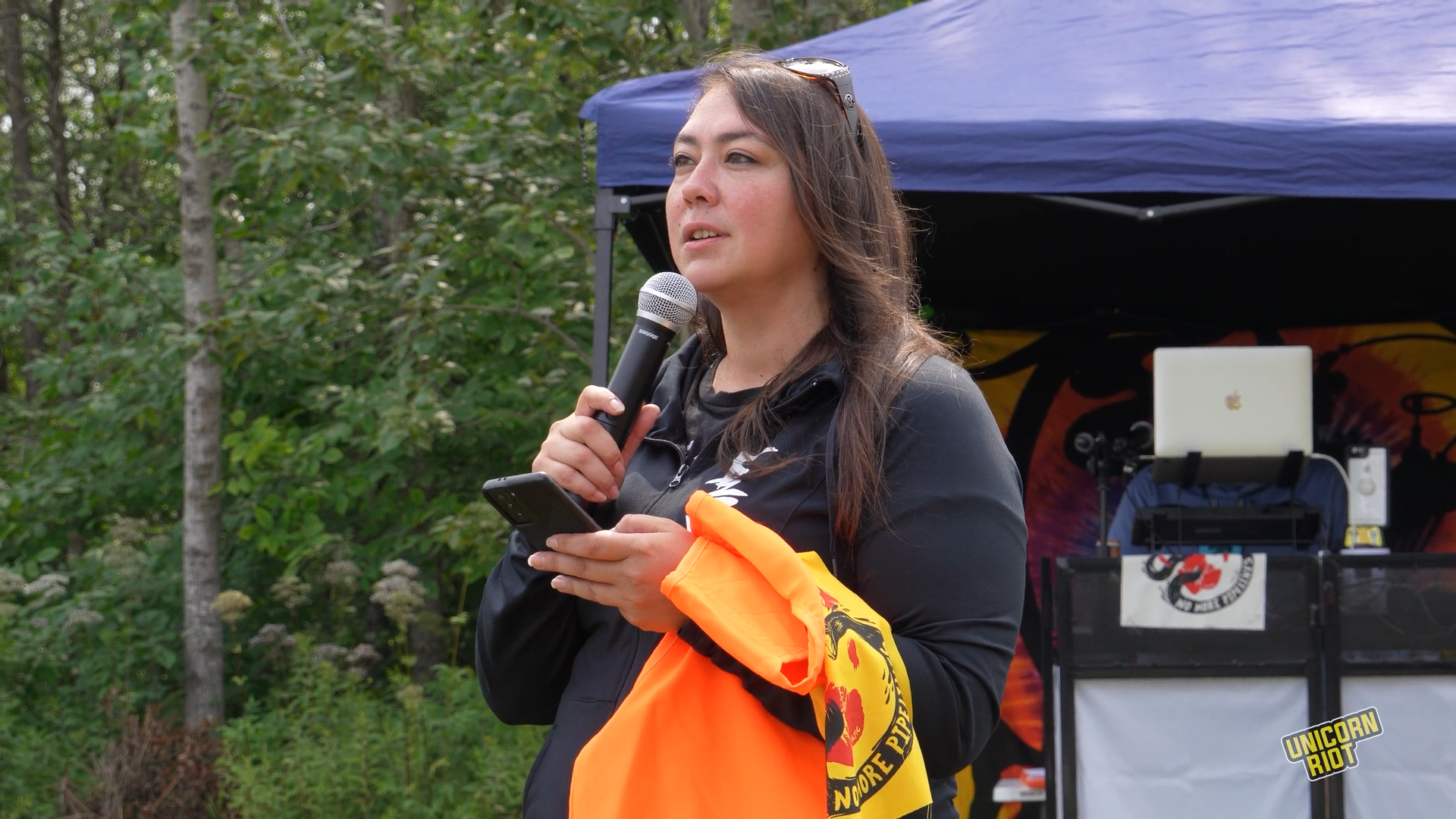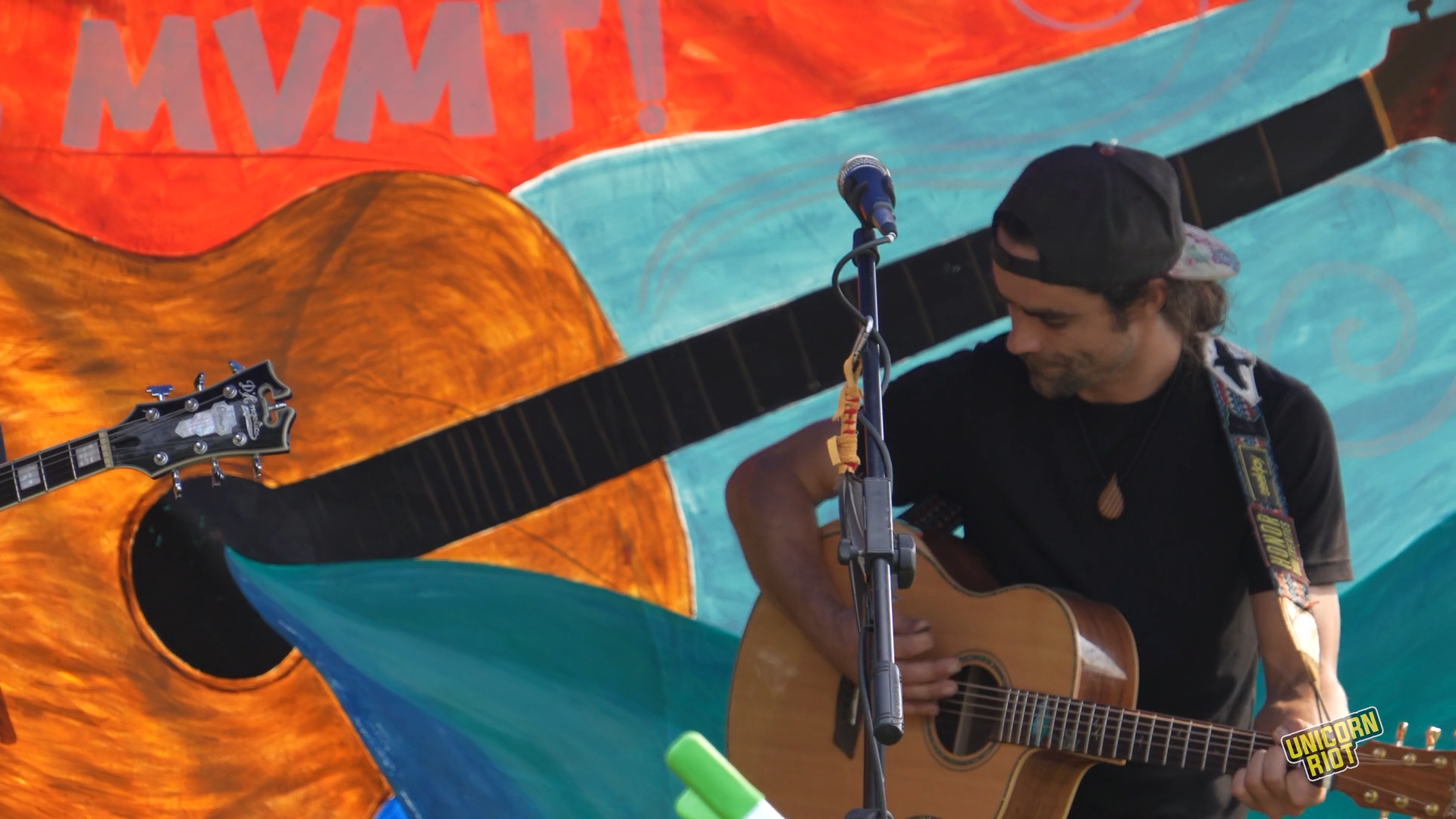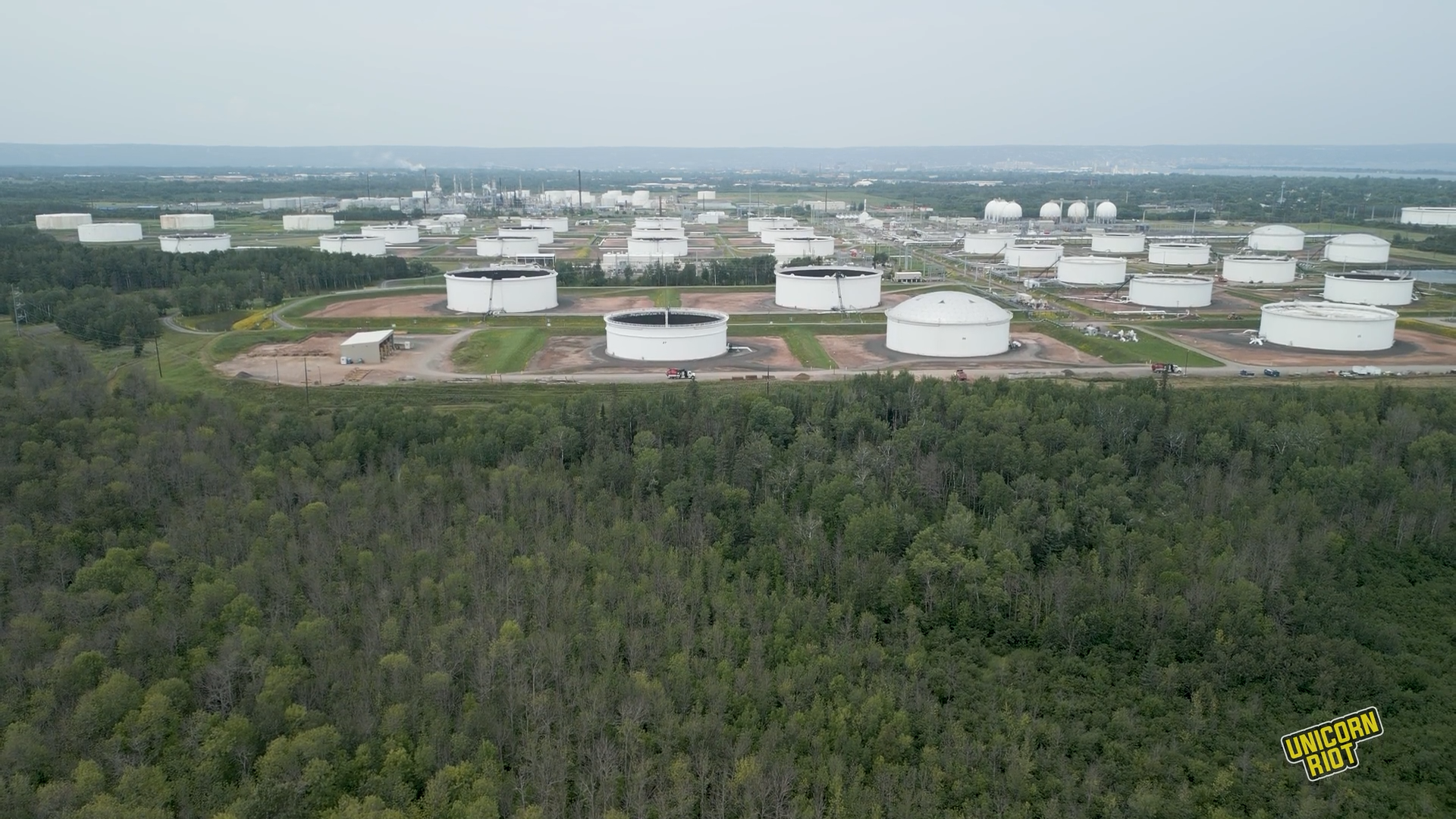 Water Protectors say that Line 5 violates treaties signed in 1836 and 1842 and have vowed to continue protesting and filing legal challenges.
Meanwhile, the federal government of Canada is arguing that any shutdown of Line 5 would violate its own treaty rights that it signed with the U.S. in 1977.
---
The same day as the judge's trespassing ruling in June, local residents and supporters of the Bad River Band of Ojibwe called for an immediate emergency shutdown of Line 5. Banners and signs were installed along Lake Shore Drive in Ashland, Wisconsin, reading "Imminent Oil Disaster in Lake Superior #ShutDownLine5" and "We Stand in Solidarity With the Bad River Band | Shut Down Line 5." Cars drove past the public displays, some honking in approval. An exhibit of a mural called "We Stand" was unveiled and brought on a brief march. For more from this action, watch our video below.
Enbridge Ordered to Shutdown Line 5 and Pay Bad River Band $5.1M – July 2023
---
Follow us on X (aka Twitter), Facebook, YouTube, Vimeo, Instagram, Mastodon, Threads, BlueSky and Patreon.
Please consider a tax-deductible donation to help sustain our horizontally-organized, non-profit media organization: