Philando Castile's Cousin Has Felony Riot Charges Dropped After Community Outcry
St. Paul, MN – Louis Hunter, Philando Castile's cousin, had two second-degree felony riot charges dismissed on August 2nd, 2017, less than two months before his trial was to begin. Hunter was alleged to have thrown rocks and construction debris at police during a protest that shut down Interstate 94 in St. Paul on July 9, 2016. The protest was three days after Philando Castile was killed by police officer Jeronimo Yanez.
Last week, an action organized by the all-volunteer Support Louis Hunter group (which has done months of organizing and held fundraising events for Louis), called on the Ramsey County Attorney's Office to drop the charges against Louis Hunter. An anarchist marching band provided many different songs for beats and several dozen community members participated. They turned in over 1100 signed postcards from citizens throughout Minnesota and even internationally, to the county attorney's office, demanding the charges be dropped against Hunter.
The Carver County Attorney's Office said that there was insufficient evidence to continue with the their second-degree charges against Hunter. Carver County Attorney's Office had taken over the prosecution of Louis Hunter after Ramsey County labeled their own involvement as a conflict of interest while they were also handling the Yanez case.
During the action last week, we spoke to Jesse Mortensen, who is one of dozens of community members facing misdemeanor charges from their involvement in last summer's protests seeking justice for Philando Castile. He spoke about how dozens have banded together and have refused to take plea deals until Louis Hunter's charges are dropped.
Many people still face charges from a summer full of protests following Castile's killing that rocked St. Paul and led to an occupation of the space outside the gates of the Minnesota Governor's Mansion in St. Paul for over three weeks. This dismissal will potentially lead to more dropped protest-related cases; as Unicorn Riot has consistently observed, serious charges are often leveled for a while but dropped after defendants refuse plea deals.
For more media surrounding the Philando Castile case, check out our archives, here. See our report from last week's Drop the Charges action by clicking on the image below: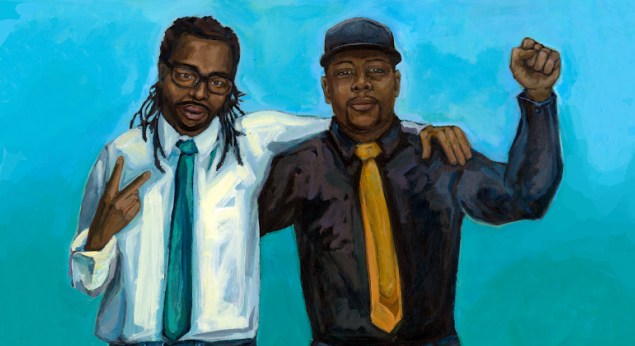 ---
Please consider a tax-deductible donation to help sustain our horizontally-organized, non-profit media organization:

---
Unicorn Riot coverage of Philando Castile's Killing by St. Anthony Police Officer Jeronimo Yanez: