Over 212 Dead and 3,400 Arrested as Protests Rock South Africa
Durban, South Africa – At least 212 people have been reported killed and some 3,400 arrested in what observers describe as the worst political violence South Africa has experienced since the early 1990s. The unrest began on Thursday, July 8 in response to former South African President Jacob Zuma's arrest in connection with still-pending corruption charges against him. He is the first former President in South Africa's history to receive a jail sentence.
Though the ongoing unrest has largely subsided, it has caused massive economic damage to an already strained infrastructure and has further hindered the availability of critically needed supplies. This happening at a particularly vulnerable time as South Africa continues to battle the Coronavirus pandemic, which has constrained supply chains and intensified unemployment.
Though the government blames the violence squarely on "isolated groups of agitators" possibly linked to Mr. Zuma, others blame overall government corruption, poverty and inequality as central reasons for why the riots occurred at such intensity.
Zuma remains at the center of a debate over who is to blame for these issues. To his opponents he is a old-school gangster who stole billions from his own people. To his supporters he is as a 'champion of the poor' especially to those in his homebase of the predominantly Black province of KwaZulu-Natal.
Background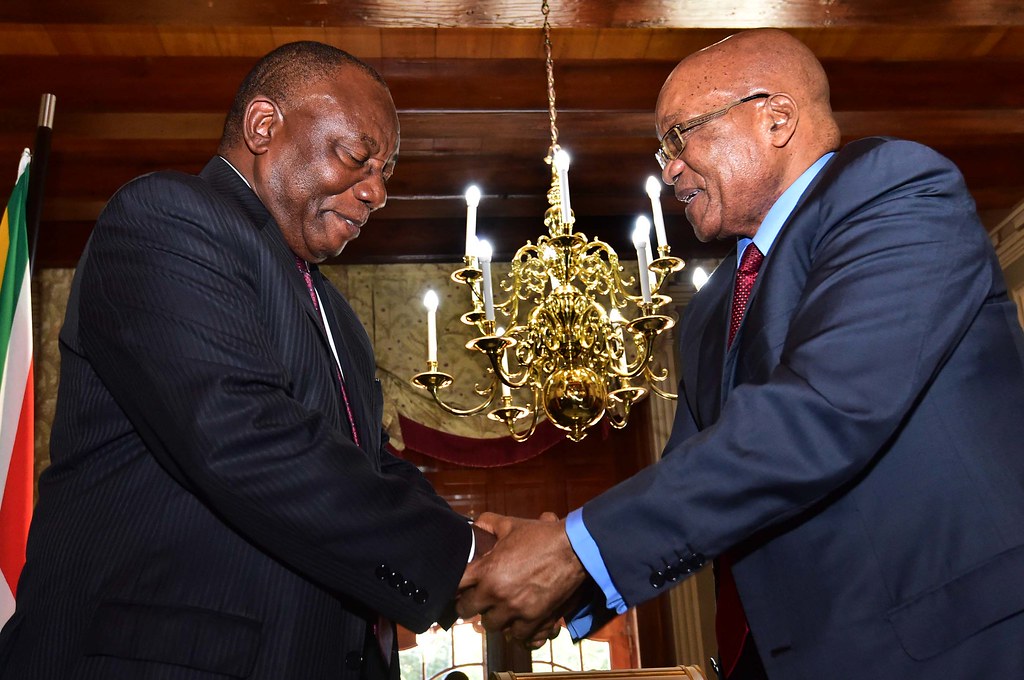 Jacob Zuma served almost nine years as the 4th President of South Africa from 2009 – 2018. He was replaced by his ANC political rival and current President of South Africa, Cyril Ramaphosa, after an internal party coup removed Zuma from his position as leader of the ruling African National Congress (ANC) party and President of the state. That same year, a state investigation into Zuma's alleged corrupt practices during his presidential term was launched (Zondo Commission).
Zuma was subsequently charged with 18 counts of corruption, including more than 700 counts of racketeering, fraud, tax evasion and money laundering. The charges are related to a R30BN rand ($2.5BN) deal for South Africa to acquire modern military equipment from French arms distributor Thales. Zuma is accused of accepting R500,000 ($34,000) annually from Thales in exchange for protecting the company from further investigations into the company's dealings in South Africa.
Though Zuma was removed from power, his supporters in the ANC refused to give in, causing an internal party split between Ramaphosa and Zuma's supporters. This conflict gradually became more public as it grew in intensity and reached new heights when the state recently arrested Zuma.
On June 29, 2021, Zuma received a 15-month sentence and was arrested for contempt of court after he defied an earlier court order to return and testify before the Zondo Commission. In response, the uMkhonto weSizwe Military Veterans Sssociation (MKMVA) held a large armed rally at Zuma's residence in 'Nkandla' vowing to protect the former president with their lives if need be. uMkhonto weSizwe (MK) was the military wing of the ANC during the Apartheid years; Zuma was a member. Zuma later handed himself in to the police on July 7.
The Uprising Begins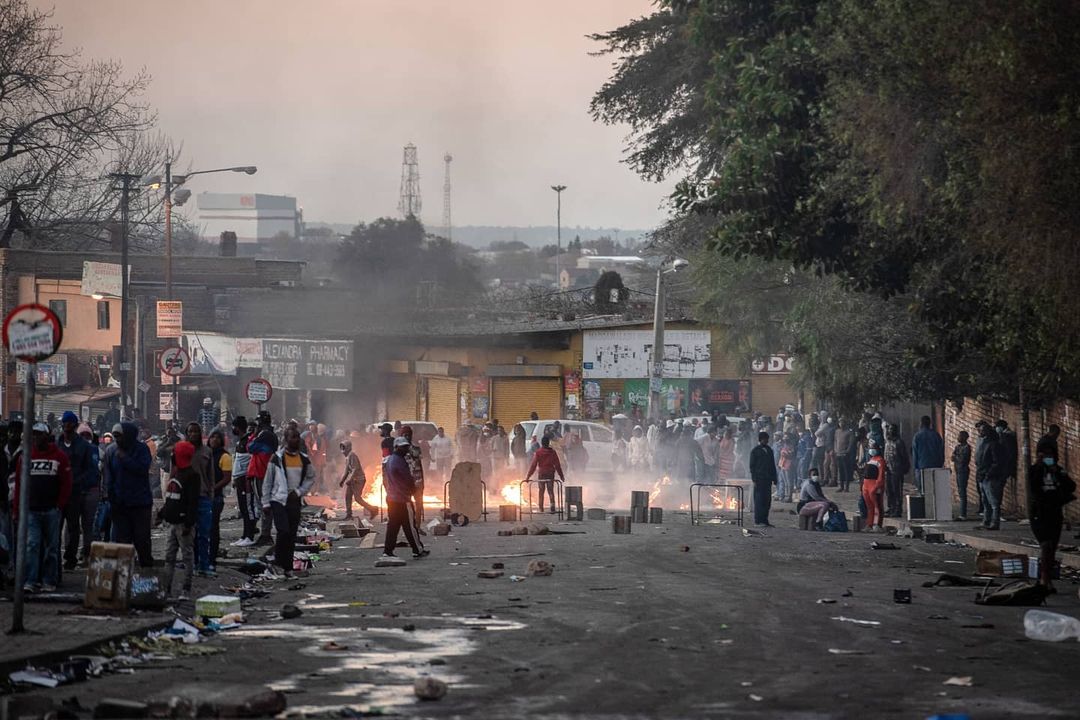 The day after Zuma's arrest, sporadic protests were organized by his ANC supporters, targeting highways and other critical infrastructure in the coastal Kwazulu-Natal Province. Utilizing such slogans as #FreeZumaNow and #KZNshutdown the protesters were able to mobilize thousands across Kwazulu-Natal. As these protests gained momentum the unrest began to spill over into neighboring Gauteng Province, where South Africa's largest city and economic hub, Johannesburg, is located.
By July 11, the protests appeared to have taken on a much more diverse composition as more and more primarily poor Black South Africans began engaging in mass looting of commercial shops and warehouses. Many of the looters admitted to not caring about Zuma's imprisonment and some even stated that they believed he was indeed guilty of the corruption charges against him.
As Unicorn Riot previously covered, public anger against the government has been bubbling for quite some time due to mass poverty, electricity shortages and harsh coronavirus lockdown measures. Many South Africans across the political, racial and class divides have significant grievances against the government, albeit sometimes for different reasons. The pro-Zuma protesters became the match that lit a highly unstable powder-keg.
As hundreds of thousands (if not millions) of people flooded the streets, the South African Police Service (SAPS) was quickly overwhelmed. Pressure began to mount on President Ramaphosa to declare a state of emergency and deploy the South African National Defence Force (SANDF).
SANDF Army Deployment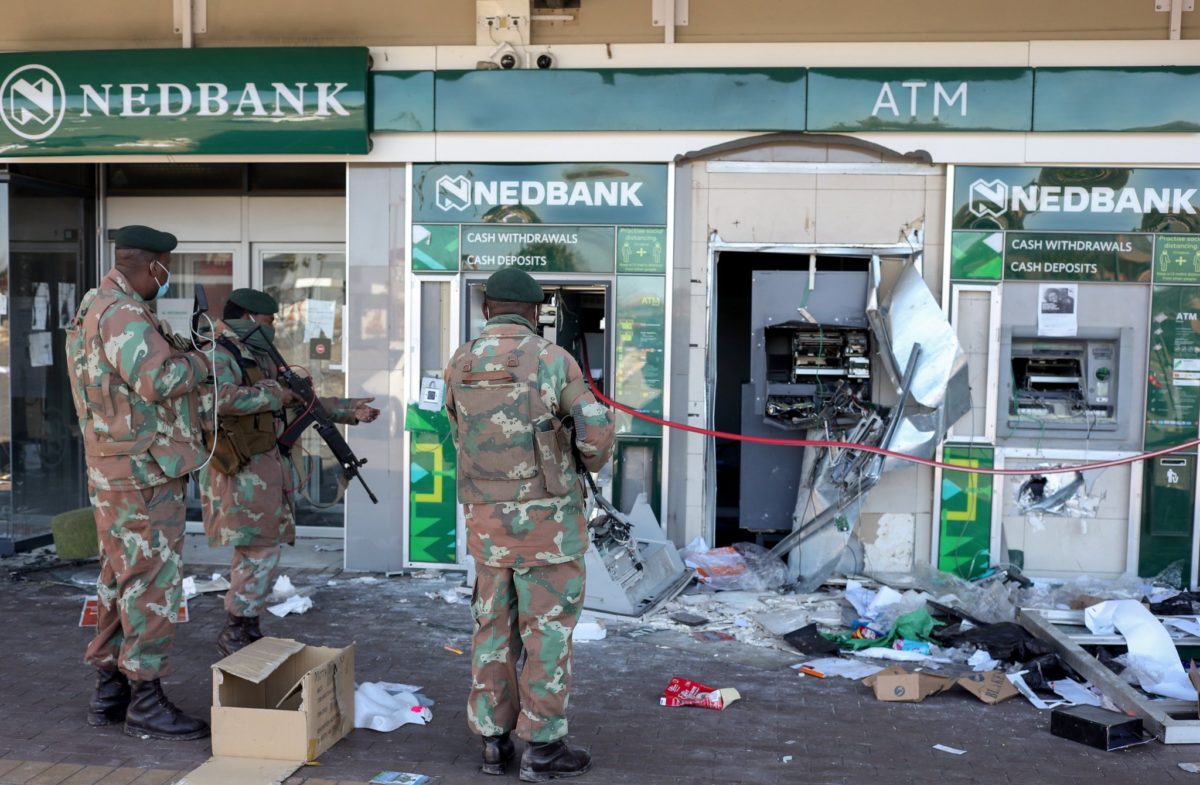 On July 12, President Ramaphosa addressed the nation to condemn the riots as "opportunistic acts of criminality, with groups of people instigating chaos merely as a cover for looting and theft." He would also announce the deployment of the South African military (SANDF) to assist the overwhelmed SAPS. He surprised many, however, when he declined to declare an official "state of emergency". South Africa has been under a national "state of disaster" since the fifteenth of March 2020 which is currently set to continue at least until August 15, 2021.
In accordance with Ramaphosa's orders The SANDF launched what it calls "Operation PROSPER", which began on July 12 and is set to last until August 12, 2021. The army has been deployed to guard various key infrastructure points and corridors, such as the economically critical N3 highway which connects Kwazulu-Natal with Gauteng. This highway is estimated to transport at least R3 billion ($207M) in goods daily.
N3 had been shut down since the protests began on July 9 and was finally reopened a week later on July 16. During the unrest more than 20 trucks were set on fire along the highway. These acts were partially motivated by longstanding xenophobia against foreign truck drivers who take lower wages than their South African counterparts.
On July 12, Defence Minister Nosiviwe Mapisa-Nqakula, announced that at least 2,500 troops will be made available for the operation. The next day it was confirmed that 25,000 of the army's 74,000 total troops would be mobilized at an estimated cost of R615M ($42M).
The army has also been deployed to various 'hotspot' communities such as the primarily Black township/neighborhood of Alexandra in Johannesburg, where popular anger and insurrectionary activity has been especially fierce. On July 13, the SAPS in conjunction with the army were able to re-establish control of Alexandra and was spotted conducting house to house search and seizures in an effort to 'recoup looted goods,' much of which included essential items like food and nappies (diapers).
Due to high levels of poverty and crime, the South African security services have a notoriously long record for exercising excessive force and brutality against civilians in townships like Alexandra. This has been an almost daily fact of life since the early days of Apartheid rule and further motivates the townships to rebel.
Neighborhoods Organize Community Self Defense
While most of the rioting and looting has been concentrated to urban commercial districts and Black townships, many upper/middle class whites and Indian South Africans fear that their communities could be next. The absence of law enforcement has forced many communities to form their neighborhood defense groups, largely organized through Whatsapp/Facebook.
As a result, some of the ongoing violence has begun to take on racial overtones, as reports of attacks by Black mobs against Indian South Africans and vice versa continue to rise. On July 13, an informal settlement (shack dwelling) in Pietermaritzburg was allegedly set on fire by an unknown group of local Indians. Some locals were even filmed cheering the fires.
The next day, on July 14, a white militia was accused of shooting into a car of unarmed Blacks, in which one of the passengers was a child. A mosque in Durban's Mayville neighborhood which has been providing critical necessities to the community also caught fire. To date, nobody has claimed responsibility or been apprehended in relation to these incidents.
Economic Damage Leads to Chronic Food and Fuel Shortages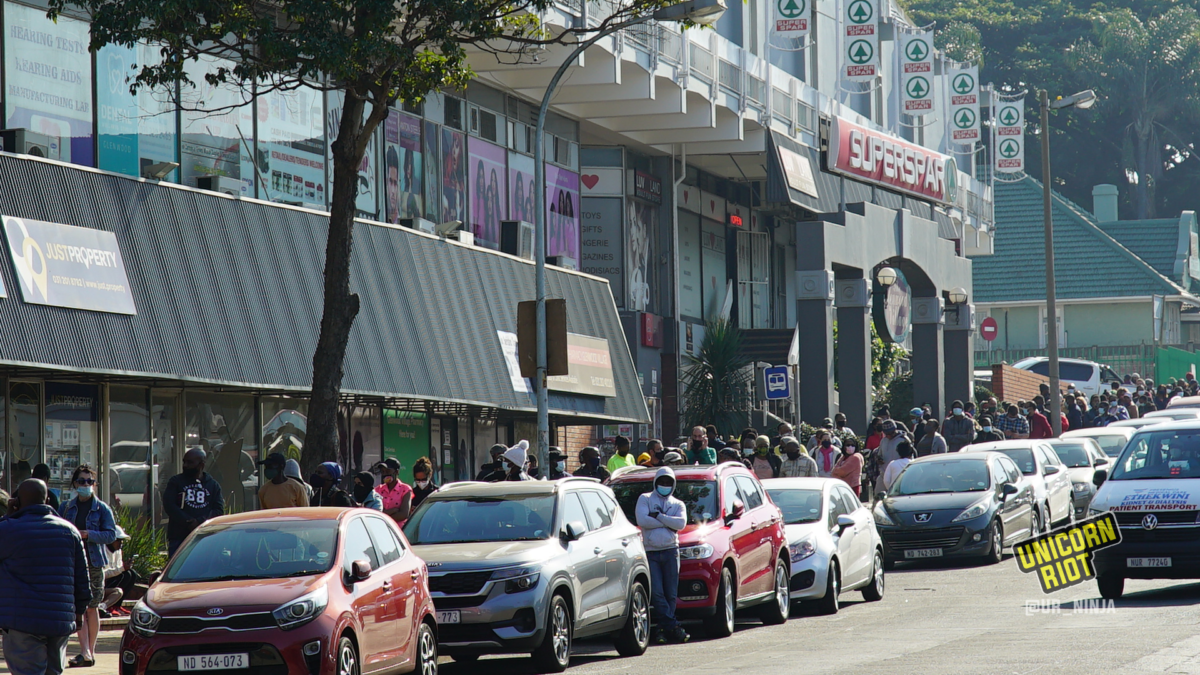 As a result of the unrest, a large majority of the commercial shops and major warehouses in KwaZulu-Natal have been looted or forced to shut down. It's currently estimated that the riots may have caused up to R5 billion ($345M) in economic damage. This has led to major disruptions in the commercial distribution chain, meaning critically needed supplies such as food, medicine and fuel are in short supply even for those who can afford it.
What food and fuel is available has risen dramatically in price, with reports of people paying up to R75 ($5) for a single loaf of bread. The few stores and petrol stations that are open have been subjected to long lines with some reporting waiting as long as three hours to get inside.
While many popular commercial chains like Woolworth's and Clicks are slowly beginning the process of re-opening stores, their stock is constrained due to the massive disruption in their distribution networks. Further exacerbating these issues is the ever-growing trend of 'panic buying' in which individuals buy as much off the shelves due to fear of running out of critically needed supplies. Some stores have even initiated a 15 item per person limit to counteract panic buying.
Though most public roadways have re-opened, public transportation is still severely limited due to the fuel shortages. Healthcare and other essential workers on the frontline against the coronavirus pandemic have also been affected by these fuel shortages with many workers still unable to report to work.
The uprising had also caused the vaccination efforts in Kwazulu-Natal/Gauteng to come to a halt. The health department's deputy director-general Nicholas Crisp stated that "Vaccines that were meant to go towards KwaZulu-Natal residents were shifted to other more stable provinces. It is therefore predicted that infection rates will likely continue to rise."
Crisp later made assurances that the vaccination program would restart once the situation there has stabilized.
What Happens Now?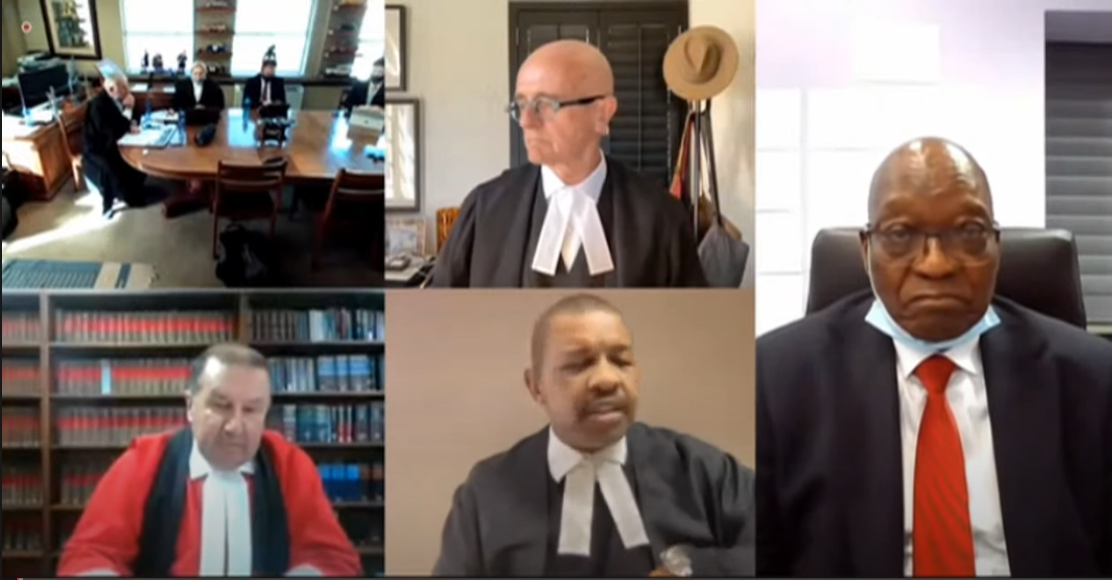 As Zuma supporters continue to demand his release, he currently remains imprisoned at Estcourt Correctional Centre in KwaZulu-Natal. On Monday, July 19 he made an appearance from prison via the virtual trial relating to his longstanding corruption charges. His legal team is currently arguing for yet another postponement of the trial due to recent events. The trial has so far lasted four years with no signs of a quick decision anytime soon.
On the other side of the political divide, President Ramaphosa has maintained the claim that a hidden hand is working to plunge the country into chaos. He and his army chiefs have taken an offensive posture pledging to hunt down "all those responsible" without clarifying exactly who those people are.
On the streets, sporadic protests are ongoing and though the situation is calmer than it was before, the atmosphere remains tense. Many fear a renewed round of violence, not only involving pro-Zuma and pro-Ramaphosa factions but also certain sectors of South Africa's Indian/White community, against the Black community, against immigrants etc.
As economic, political and social conditions continue to spiral out of control, no one can predict with absolute certainty what the future holds. For most South Africans, the day to day struggles of life are enough to think about, at least until some form of stability is achieved. Even if that stability is achieved, many still doubt that life will ever return to normal.
---
Follow us on X (aka Twitter), Facebook, YouTube, Vimeo, Instagram, Mastodon, Threads, BlueSky and Patreon.
Please consider a tax-deductible donation to help sustain our horizontally-organized, non-profit media organization: