"Do not give up fighting" – Emmett Till's Family Finds Unserved Warrant, Has Statue Erected & Movie Released 67 Years Later
After 67 years, the family of Emmett Till have shown what it means to not give up fighting. The year of 2022 has been a really important year for the family and the Emmett Till Legacy Foundation. Investigating on their own, they discovered an unserved warrant on the last living accomplice in Till's gruesome 1955 lynching, had a federal hate crimes bill named the Emmett Till Antilynching Act of 2022 pass in March and are ending the year with a 9-foot statue of Emmett being unveiled in Greenwood and a motion picture feature called Till released in theaters.
"We've been fighting for 67 years and I want to say to all the other families – do not give up fighting."

Deborah Watts, Cousin of Emmett Till
---
Content Advisory: Image of Emmett Till's mutilated body
---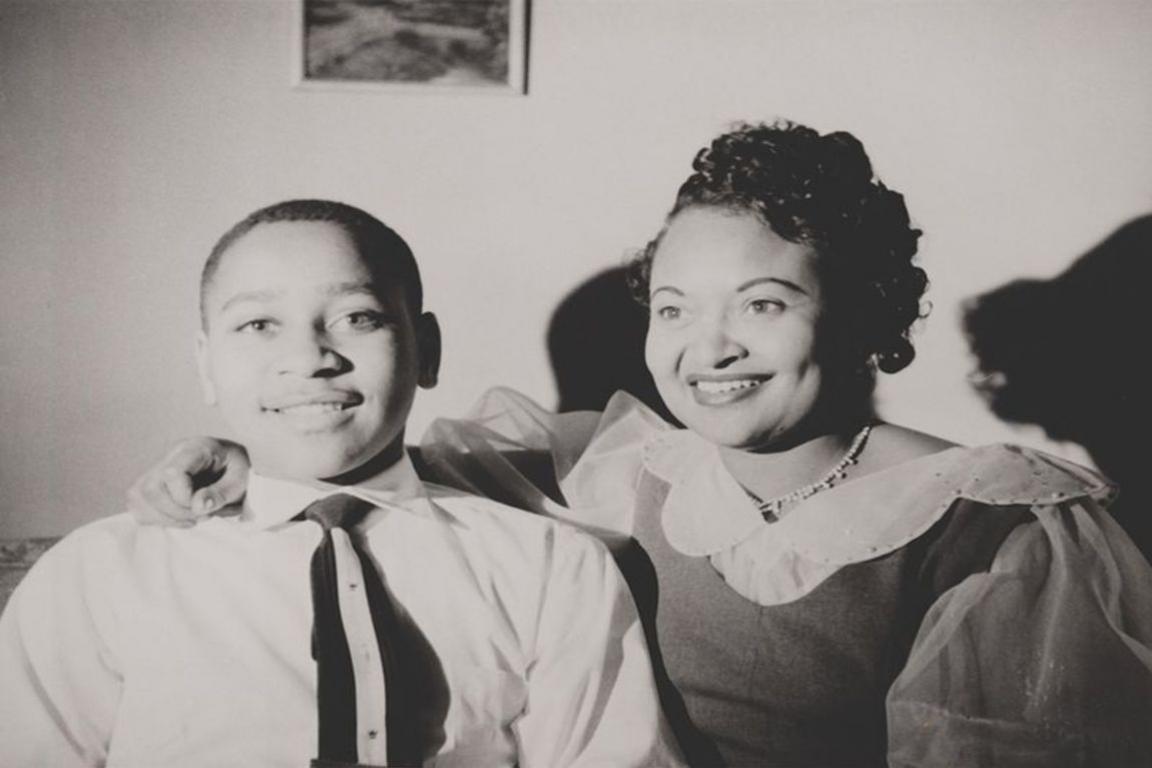 From Chicago, Emmett Till was 14-years-old when he was kidnapped, tortured, and lynched in Mississippi while visiting family. Till, who was African-American, was falsely accused by Carolyn Bryant Donham, a white woman, of making advances toward her.
Till was brutally lynched by a mob led by Carolyn's husband at the time Roy Bryant and his brother J.W. Milam. The 14 year old was beaten and dragged to the Tallahatchie River where he was shot in the head and then tied with barbed wire to a cotton gin fan and dumped into the water. Three days later, Till's mangled body was found.
Plantation owner and local sheriff H.C. Strider attempted to hide the torture and have Till's body buried immediately but Emmett's mother Mamie Till Mobley was able to have his body sent back to Chicago.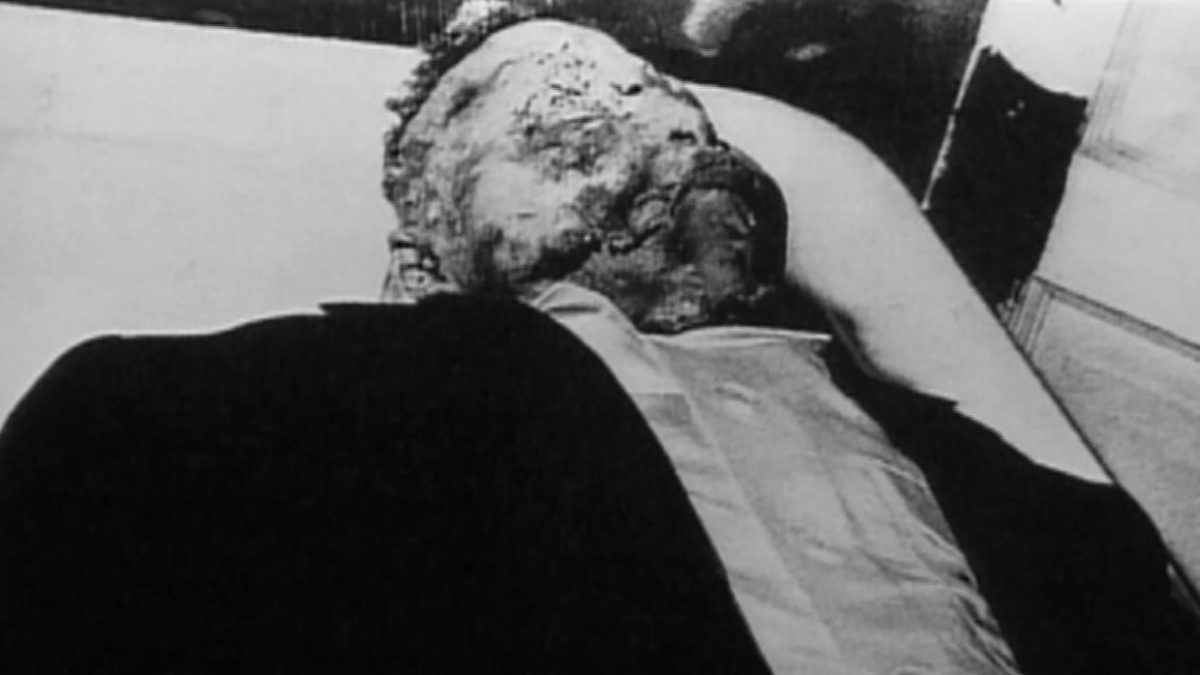 Noted as a pivotal moment in history that pushed the civil rights movement forward, Mamie Till, Emmett's mother, decided to open her son's casket at the funeral, letting the world see Emmett's horrifically distorted face.
Roy Bryant and J.W. Milam were charged with Till's kidnapping and murder and acquitted by an all-white jury. None of those involved were convicted. Bryant and Milam told their story to Look Magazine just four months after the trial and were paid $4,000 to tell their story.
This past summer, new evidence was discovered by the family of Emmett Till and the Emmett Till Legacy Foundation (ETLF). Founder of the foundation and Till's cousin, Deborah Watts, spoke in Saint Paul during a Say Their Names march on July 30 alongside her daughter Teri Watts about their never-ending quest for justice and the new revelations they found.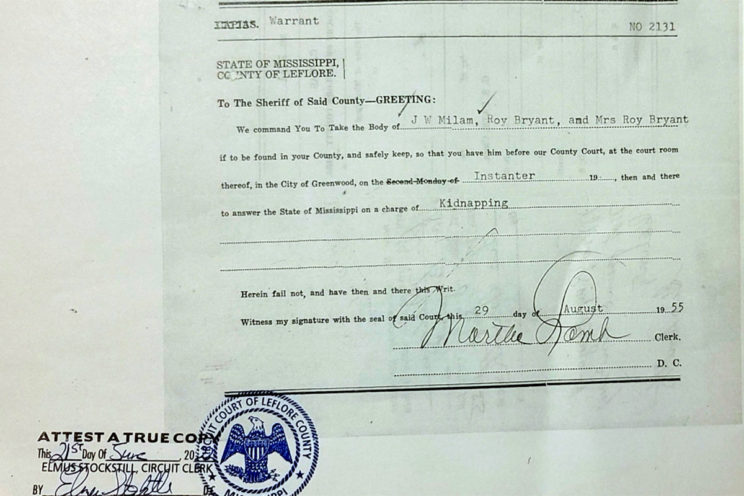 While the Till family was searching in the basement of Mississippi's Leflore County Courthouse, family ambassador Khali Rasheed found an unserved arrest warrant dated Aug. 29, 1955 seeking the arrest of J.W. Milam and Roy Bryant along with Mrs. Roy Bryant, aka Carolyn Bryant Donham, the last living accomplice, for kidnapping Emmett Till.
"We found the doggone evidence. Do you understand? We had to go where the FBI, the DOJ and other investigators never went. We went to the Leflore County Courthouse in the basement and found the documents, an affidavit, a warrant with the name of Mrs. Roy Bryant and Mrs. Bryant is Carolyn Bryant Donham, who's still alive. She's the last living accomplice."

Deborah Watts, founder of Emmett Till Legacy Foundation and Emmett Till's cousin
Deborah stated they "had to go where the FBI, the DOJ and other investigators never went" and yet they "stand here without hate, without malice" simply wanting justice.
With the newly found unserved warrant, protests erupted calling on prosecutors to bring charges to Carolyn Bryant Donham. Malik Shabazz, the lead counsel for the Black Lawyers for Justice, and other protesters went to a slew of addresses seeking to confront Donham.
She was found living in Kentucky with her son by DailyMail.com not long after the protesters sought her out. In her own words, Bryant Donham admitted to being protected by the police and from prosecution. NewsOne obtained Bryant Donham's memoir titled "I Am More Than A Wolf Whistle: The story of Caroyln Bryant Donham as written by Marsha Bryant," and published select portions in an exclusive report.
Despite the new evidence in the memoir and the unserved warrant along with nearly 300,000 signatures turned into the District Attorney Dewayne Richardson, he secretly convened a grand jury in Leflore County in July in which the jury declined to indict Carolyn Bryant Donham for her role in falsely accusing Till.
Aside from the unserved warrant and the likely reality that no person will ever face judicial consequences for killing Emmett Till, two other happenings related to Emmett Till seek to memorialize his story into history.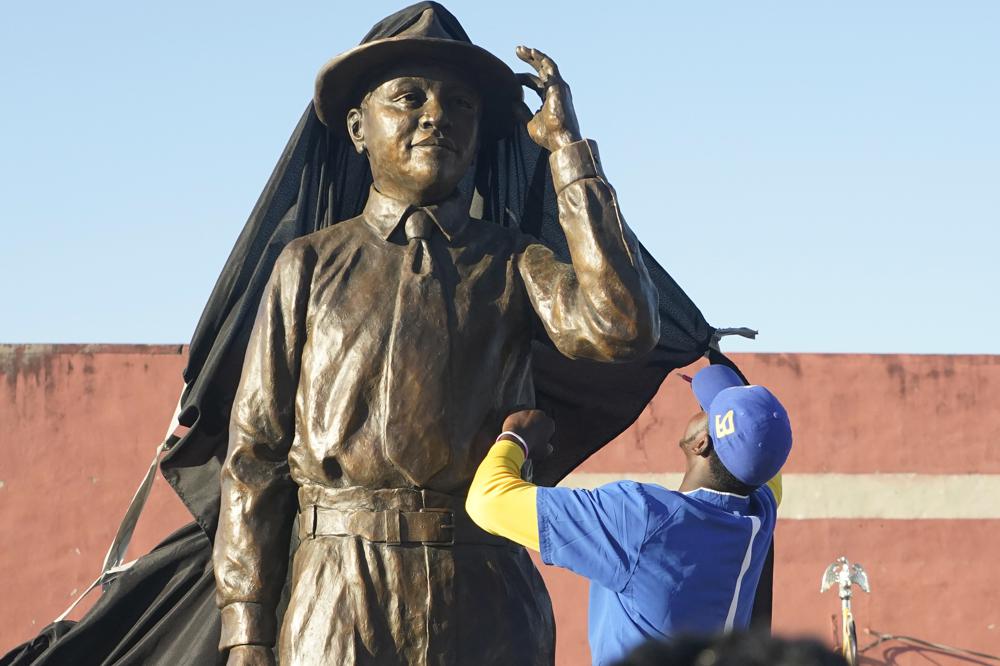 Near the location Emmett Till was kidnapped, a 9-foot tall bronze statue of Till was unveiled last Friday, Oct. 21 in Greenwood, Mississippi.
Till is memorialized wearing a hat, dress shirt with tie and dress pants. His statue is near a large Confederate monument that sits outside the Leflore County Courthouse.
As the crowd who witnessed the statue unveiling made statements of change, Mississippi's only Black member of the U.S. Congress, Bennie Thompson, told NPR that "change has a way of becoming slower and slower. What we have to do in dedicating this monument to Emmett Till is recommit ourselves to the spirit of making a difference in our community."
Released in theaters nationwide on Thursday, the movie Till is a film about Mamie Till Mobley's "relentless pursuit of justice for her 14 year old son, Emmett Till." Deborah and Teri Watts appeared at the Twin Cities Film Fest on Oct. 20 where the film kicked off the fest.
Deborah told CBS News that she sees many parallels from what happened to Emmett in 1955 to today, "the same threads of hatred and violence are continuing, unfortunately. And in the Twin Cities here, we have too many examples of lives that have been stolen."
On the red carpet in Beverly Hills two weeks ago when Till premiered, Deborah told FabTV that Till is "a love story" showcasing the love that Mamie had for her son. Deborah and her daughter Teri Watts told several outlets at the premiere that they were hoping the movie would bring about further conversations and change.
The ETLF continues their pursuit of justice and accountability and programming at their foundation includes empowerment groups, violence prevention training programs, scholarships and more.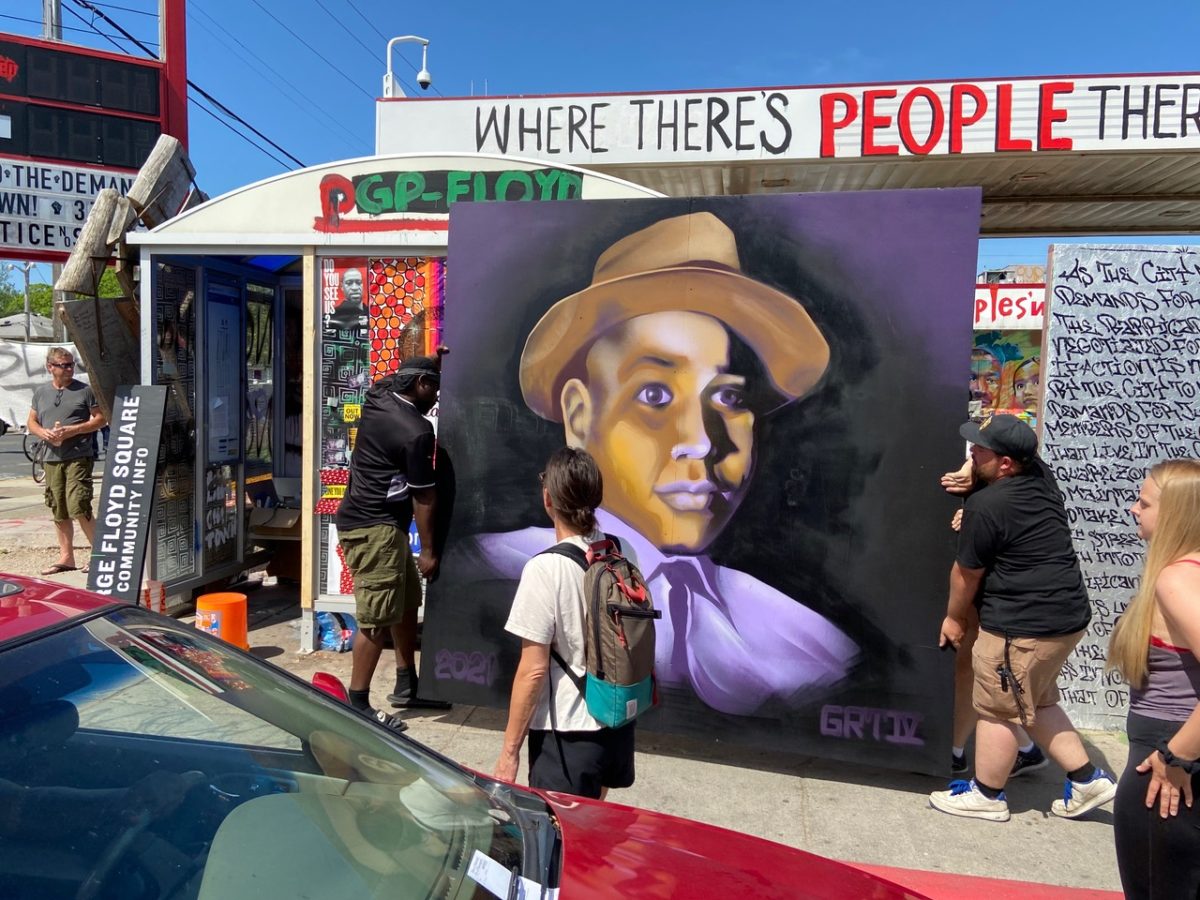 ---
Follow us on X (aka Twitter), Facebook, YouTube, Vimeo, Instagram, Mastodon, Threads, BlueSky and Patreon.
Please consider a tax-deductible donation to help sustain our horizontally-organized, non-profit media organization: