Thousands Strike in Colorado for Better Labor Practices at Local Grocery Chain
More than 8,000 employees at Kroger's King Soopers stores, and a few City Markets, are on their third day of striking for better labor practices in Colorado. Unicorn Riot spoke with Gigi Jones, a union captain at a King Soopers in Denver, about reasons for the strike and what it's like working for the company.
During her shifts at King Soopers, Jones works three different positions: "I love my job, I'm just a little fed up with how they treat us. I work as a front-end supervisor, I do part-time payroll, and I'm also a bookkeeper, so I do three different positions daily." On top of working for the grocery store, Jones has two other jobs.
In a leaked Kroger 'State of the Associate' internal presentation (obtained by More Perfect Union), the company reported that 1 in 5 associates get SNAP or WIC assistance, and "most employees are considered to be living in poverty."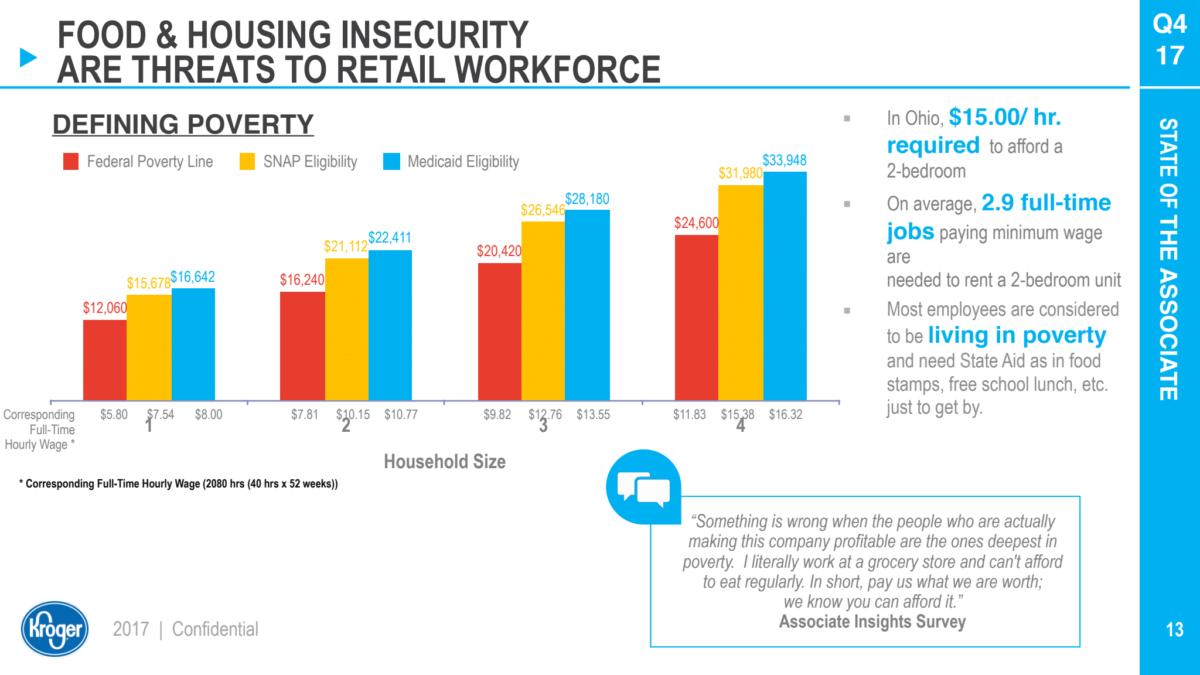 "I mean we have people in here that have been working 30 years that are still making $16/hour. We have temporary workers covering the pharmacist, the original pharmacist techs make $19/hour, and they're hiring temporary workers at $30."

Gigi Jones, union captain at a Denver King Soopers
Their union, United Food and Commercial Workers Local 7, is seeking an "industry-leading three-year contract" with several conditions, including the following:
Wage increases of at least $6 per hour for the first year of the agreement for all classifications, including journeyman and above.
A stable and secure health plan, along with improved benefits for dental, disability pay, and a new hearing aid benefit.
Ending two-tier discrimination in numerous areas throughout the contract. Double time for all holidays worked for all workers.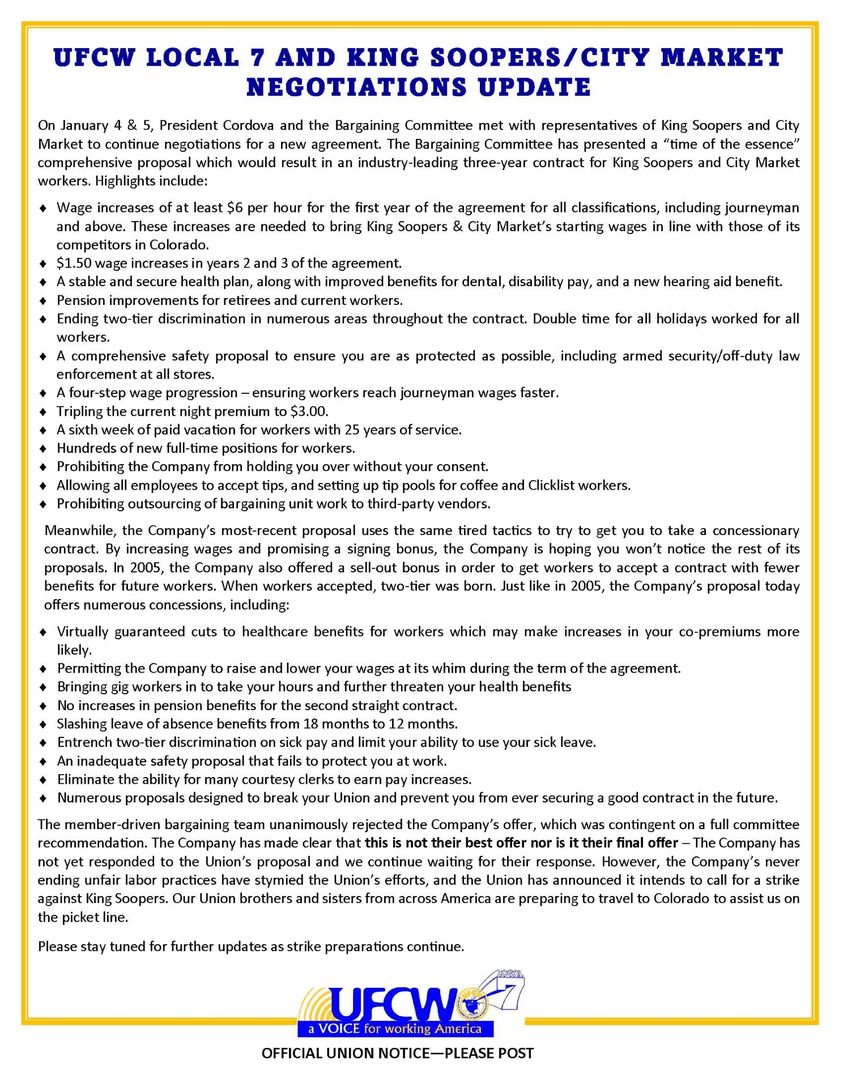 Another major concern for the striking employees is the coronavirus pandemic. Jones says she got COVID-19 a year ago and says she still can't taste anything, and two of her coworkers died after catching the virus at work. Five total Kroger employees have died from COVID-19 in Colorado.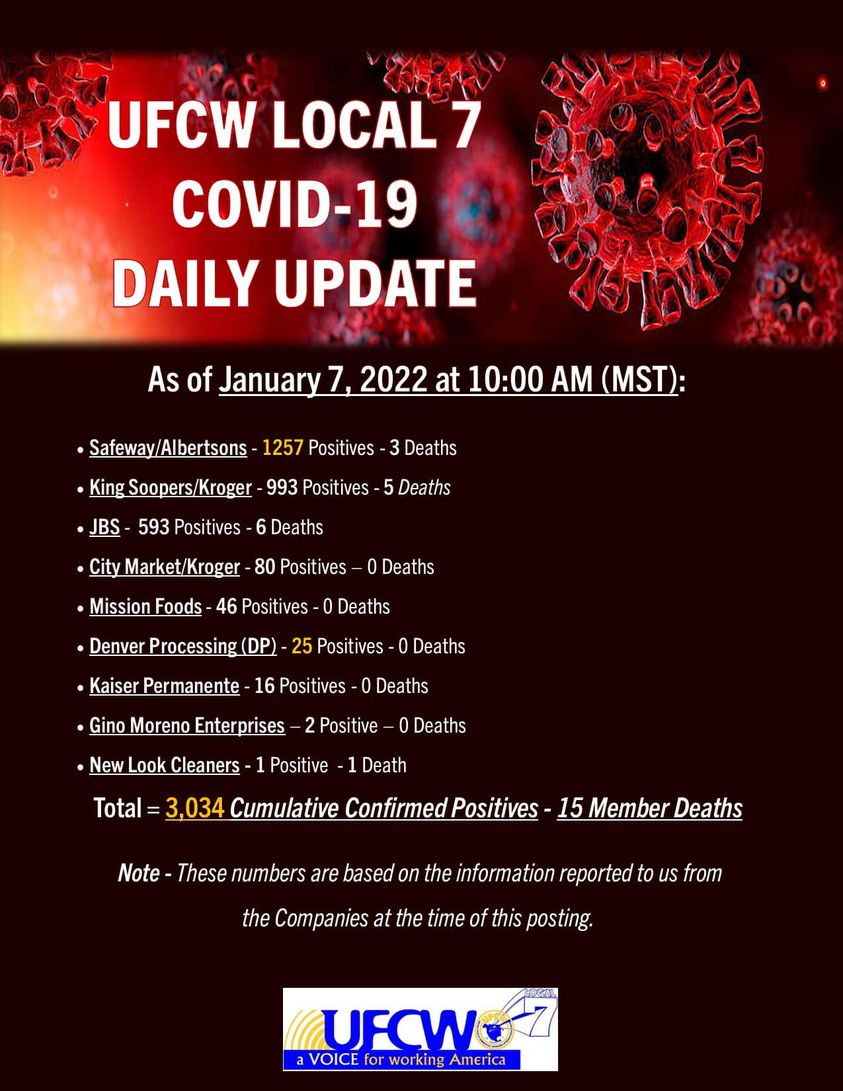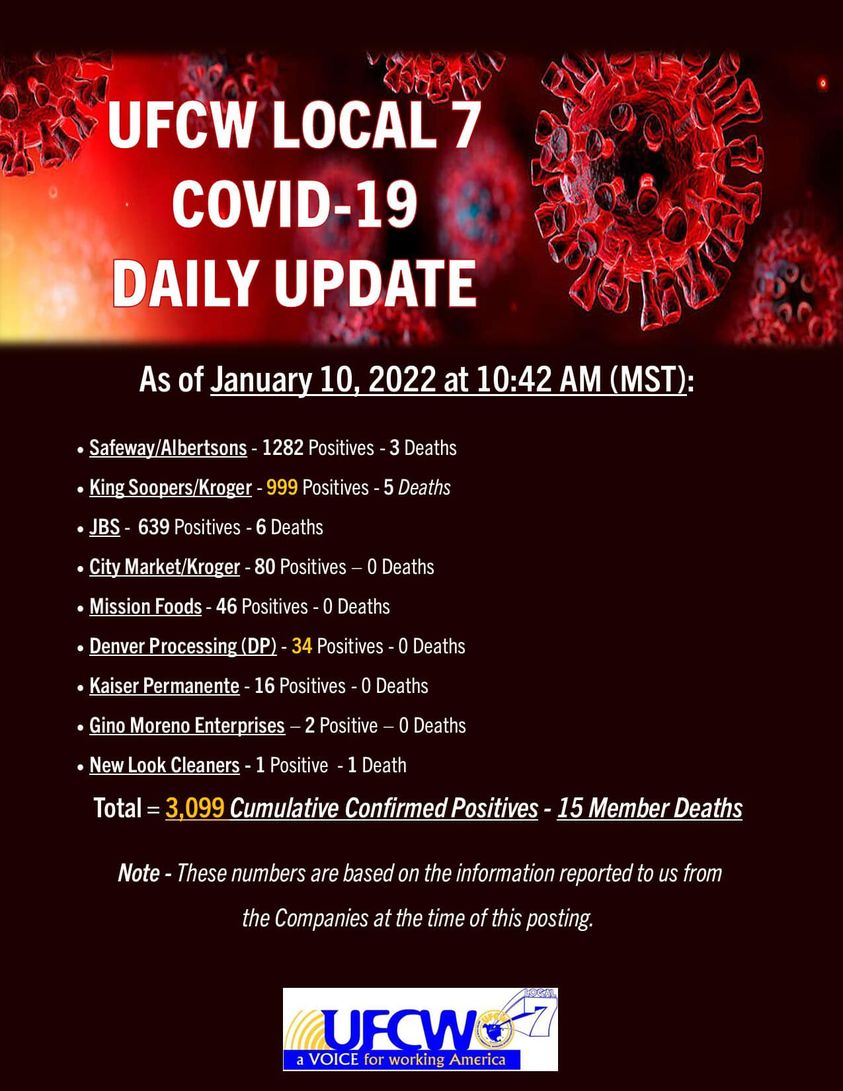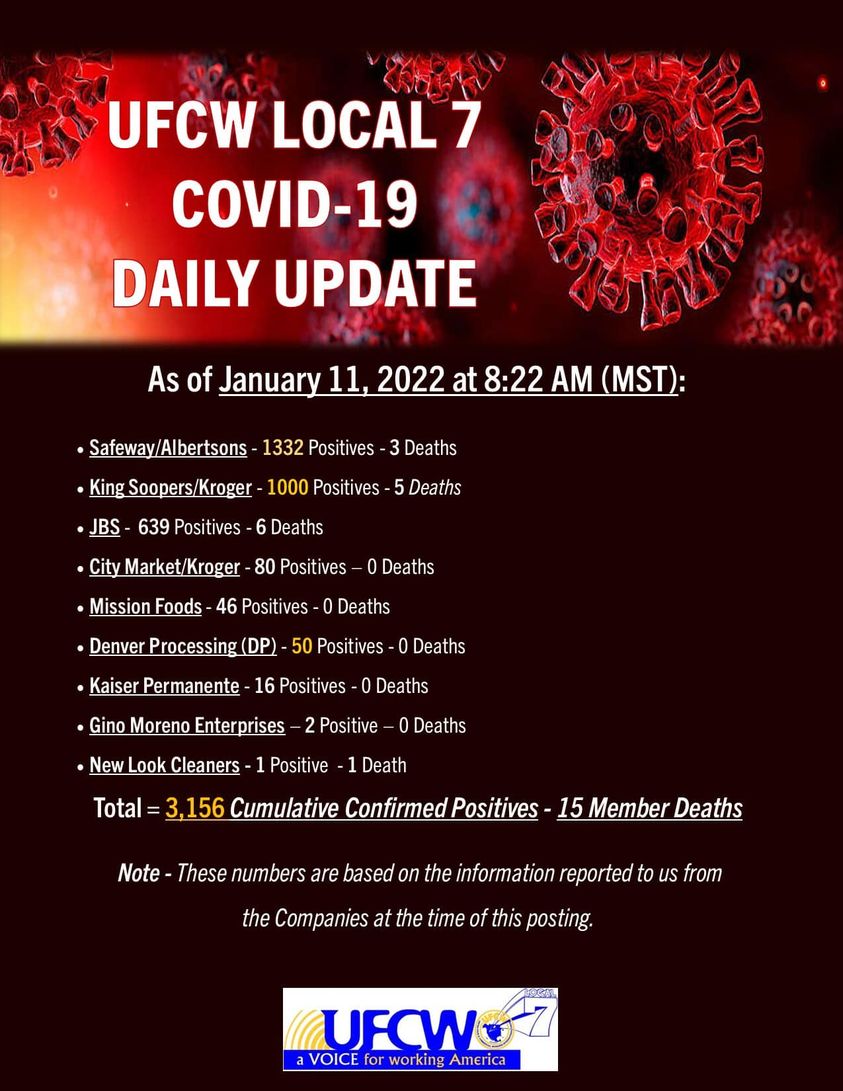 On Thursday afternoon Kim Cordova, president of UFCW Local 7, sent a letter to King Soopers signaling that the union was ready to continue with negotiations on Friday. In the letter, Cordova requested the attendance of King Soopers/City Market President Joe Kelley, who she stated "has yet to make time in his schedule for one of these meetings for longer than nine minutes."
"We have been left to bargain with out-of-state attorneys and executives who do not have the best interests of our Essential Workers and the Colorado community at heart."

Kim Cordova, president of UFCW Local 7
Gigi Jones told Unicorn Riot that other than shopping elsewhere, supporters can also come by, honk, and wave, so that her and her fellow striking coworkers feel seen. She also mentioned supporters can bring water and donuts, but most importantly "just show us you care."
"Even if somebody just brought us flowers, that would be so heartwarming. That'd be great."

Gigi Jones, union captain at a Denver King Soopers
---
Follow us on X (aka Twitter), Facebook, YouTube, Vimeo, Instagram, Mastodon, Threads, BlueSky and Patreon.
Please consider a tax-deductible donation to help sustain our horizontally-organized, non-profit media organization: