Family of AJ Stewart Speak on Patterns of White Supremacy That Led to His Killing Over a Parking Spot
Saint Paul, MN – The trial of Brian Kjellberg, who was charged with 2nd degree murder for killing Arnell 'AJ' Stewart over a parking spot, begins late March. Unicorn Riot recently sat down with the Poet Laureate of San Francisco and cousin of Stewart, Tongo Eisen-Martin, for an exclusive interview about the racial politics of Stewart's murder, Kjellberg's upcoming trial and more.
"I think it begins with this white guy sharpening a metal pipe into a shank, wrapping it with a black tape handle and ideating about murdering someone Black," Eisen-Martin said of Kjellberg, a white military veteran who was 50 years old at the time of the killing. He said the opportunity to kill somebody Black presented itself when his cousin parked in front of Kjellberg's home.
On the evening of Dec. 2, 2021, Kjellberg called the non-emergency number seeking to get a car ticketed and impounded for being parked on his property on the 1700 block of 7th street on Saint Paul's eastside. Kjellberg, a white man, brought a weapon with him to confront the driver and prevent the car from leaving until the tow truck arrived. The driver, Stewart, a Black man, was visiting friends and family who lived on the same block as Kjellberg.
When Stewart went outside to leave, Kjellberg escalated the situation and physically prevented Stewart from getting in his car. Stewart gave Kjellberg verbal commands to move but Kjellberg refused. This is when Kjellberg alleges that Stewart punched him in the face. Kjellberg then stabbed Stewart several times in the heart with a homemade shank he crafted from a metal pipe, killing Stewart.
Stewart's family disputes Kjellberg's claim that AJ punched him before he was fatally stabbed. They described the 27 year-old as "goofy" and said "he enjoyed doing community service and promoting positivity to teenagers in his free time," which contradicts the violent behavior alleged by Kjellberg.
Kjellberg was charged (pdf) with second-degree murder without intent while committing a felony, MN Statute: 609.19.2(1). If he's found guilty, he faces up to 40 years in prison. [Update: May 1, 2023 – Kjellberg was found guilty by jury trial on March 30, 2023.]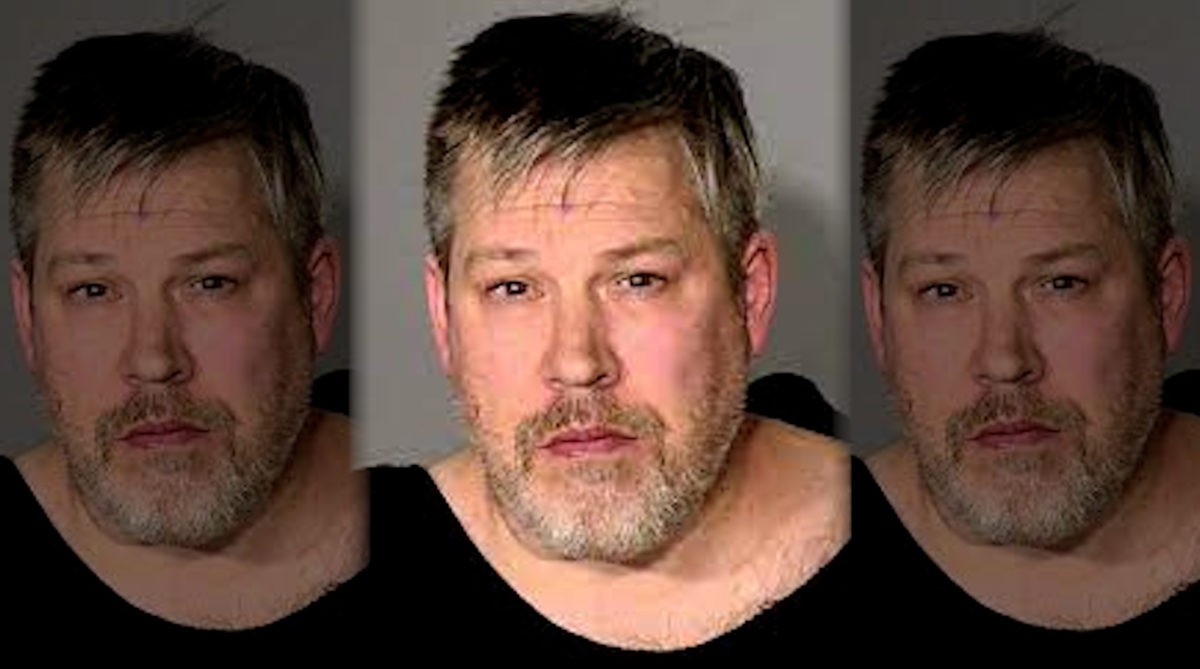 The murder trial for Kjellberg starts on March 27, 2023. Four dozen people, mostly Saint Paul Police officers and medical professionals, are listed on the prosecutor's witness list (pdf). The evidence that the state plans to bring forth includes photographs, statements, reports, 911 calls, the murder weapon (pdf), body warn camera footage, surveillance video, spark of life photos of AJ, and a doctor's resume.
Kjellberg is being represented by attorney Earl Gray who defended cops in three high profile murder cases, including: Kim Potter who killed Daunte Wright, Jeronimo Yanez who killed Philando Castile, and Thomas Lane who was an accomplice in the killing of George Floyd.
Stewart's family took note. "[He's] the same lawyer…who represented these killer cops. And so for us he's making it plain. It's a plain statement of where he stands and the confidence in the white supremacist nature of the system," Eisen-Martin told Unicorn Riot.
Judge Leonardo Castro will be the presiding judge over Kjellberg's trial. On March 24, 2022, Ramsey County Judge David C. Brown denied (pdf) a motion filed by Minneapolis/St. Paul KSTP-TV to record Kjellberg's murder trial for television.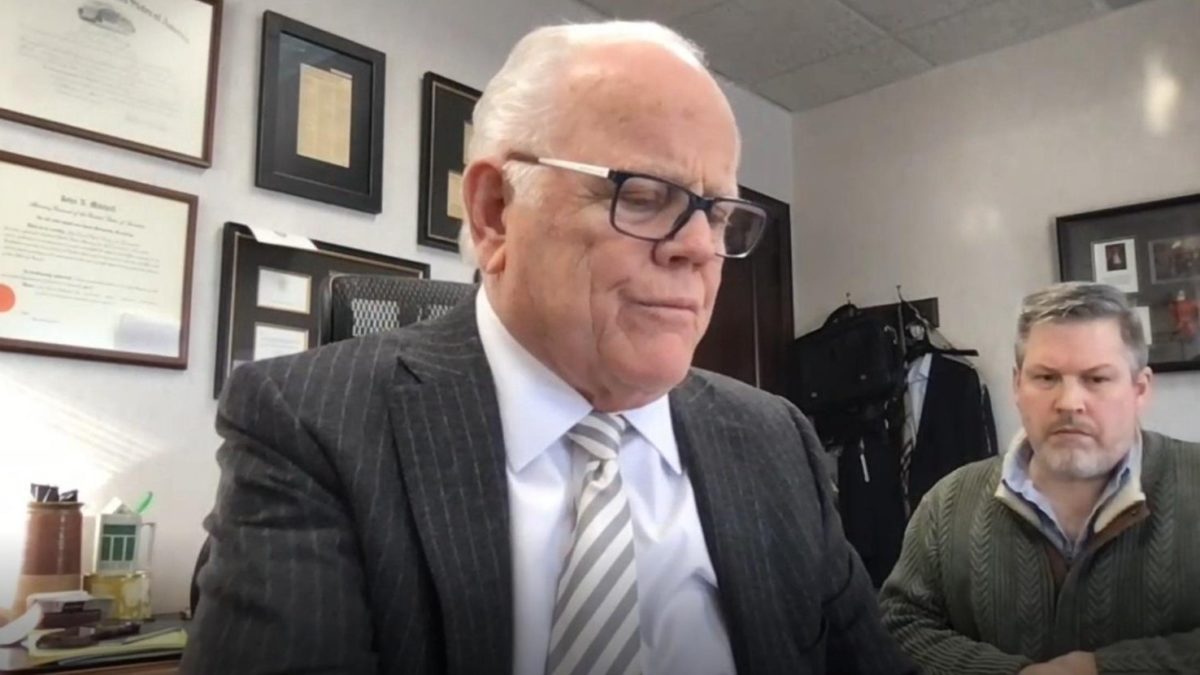 During our sit-down with Eisen-Martin as he was in town "advanc[ing] organizing efforts" around his cousin's murder, he said he and his family will be there at the trial and a potential string of actions may be organized.
"The focus of our organizing efforts is really not a demand on the system. It's a, dare I say, demand on the people…We are in a society of social contradiction in which the collective in which you actually exist…lives in absolute contradiction with another group, this white ruling class. And what's profitable for them, what's safe for them, what's power for them, is destruction for you. So you know, AJ is really just another alarm."

Tongo Eisen-Martin, cousin of victim Arnell "AJ" Stewart
He asked supporters and legal observers to help with court watch to monitor the trial to ensure transparency.
The family has created the Facebook page Justice for AJ to communicate with supporters and give updates on the case.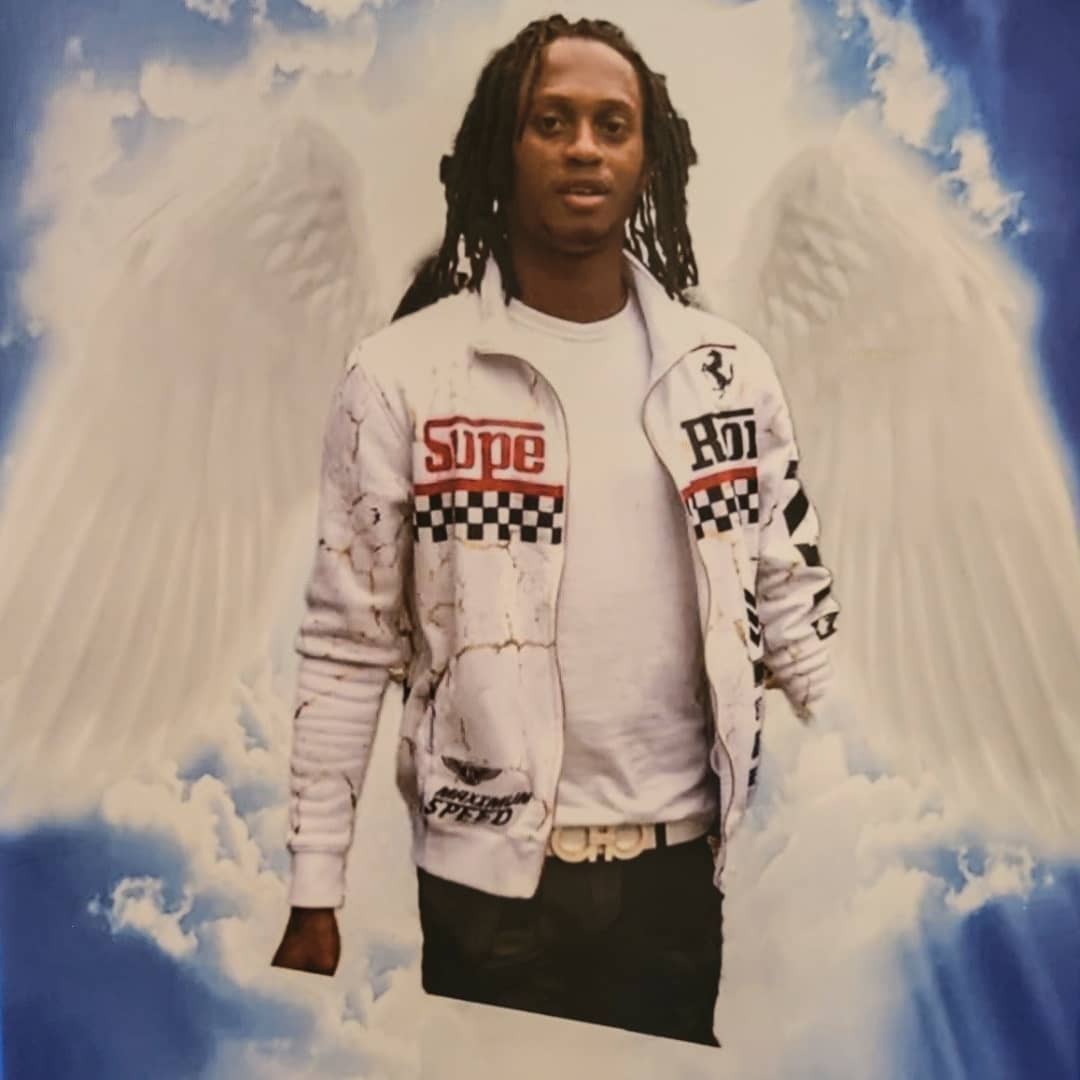 Eisen-Martin described his cousin AJ as the rock of his family. He said AJ was his "mother's strength" and was like a father figure to his little brothers and sisters.
"To lose him is to lose him every five minutes. Any time someone could use some support. Any time someone could use some stability, a good word, some inspiration, some joy, he's not there. It's really an expanding hole that's created. That never stops expanding really."

Tongo Eisen-Martin, cousin of victim Arnell "AJ" Stewart
Tabatha Lewis, the mother of AJ Stewart, has struggled to keep stable housing and employment since her son's murder. The family has created a fundraiser on GoFundMe for supporters who would like to contribute.
Eisen-Martin likened losing a family member in this way to an experience out of this world. "[It's like] waking up on Mars having no idea how you're going to reach Earth."
The killing of Stewart was just one in a string of anti-Black racially-motivated acts of violence perpetrated by white men in the U.S., said Eisen-Martin. He noted the murder came in the two-year time span of the mass shooting in Buffalo, the killing of Ahmaud Arbery while he was jogging in a predominantly white neighborhood in broad daylight, and the deadly riots at the nation's Capitol on Jan. 6, 2021.
Kjellberg and the others perpetuate violence because they feel they can get away with it, Eisen-Martin said, because of the structures of white supremacy.
"Just as much as religion is an opiate, you have the opiate of this white supremacist ideology – high off of that, you have at least 70 million white people that will live under any condition."

Tongo Eisen-Martin, cousin of victim Arnell "AJ" Stewart
One year ago, calling on Ramsey County Attorney John Choi to press hate crimes charges on Kjellberg, family, friends and supporters of Stewart held a press conference at the Indigenous Roots Cultural Center in East Saint Paul.
Supporters called Kjellberg a white racist vigilante and drew comparisons to George Zimmerman, who murdered unarmed 17-year-old Trayvon Martin in 2012 while he was walking in a predominantly white community at night with his hoodie on; and Greg and Travis McMichael, who murdered unarmed Ahmaud Arbery in 2020.
Watch the full press conference from Dec. 30, 2021, below.
Unicorn Riot could not confirm Kjellberg's associations to any white supremacist or far right groups other than the U.S. military. 
---
Aside from the initial press conference featuring Stewart's family, there has been little-to-no coverage of the case and ensuing trial by legacy media outlets — Unicorn Riot has published several videos and articles on the matter.
---
Cover image by Niko Georgiades for Unicorn Riot featuring defense attorney Earl Gray, murder defendant Brian Kjellberg, murder victim AJ Stewart and the murder scene outside Kjellberg's house.
---
Follow us on X (aka Twitter), Facebook, YouTube, Vimeo, Instagram, Mastodon, Threads, BlueSky and Patreon.
Please consider a tax-deductible donation to help sustain our horizontally-organized, non-profit media organization: