'No English, Don't Shoot' – Saint Paul Police Kill Elder Hmong War 'Hero'
St. Paul, MN – Yia Xiong, a 65-year-old Hmong war veteran was killed by Saint Paul Police (SPPD) on Feb. 12, 2023 in his apartment complex. When officers responded to a call about alleged threatening behavior at the complex, they say they saw Xiong with a knife, which prompted their fatal shots. Xiong's family said he had lost his hearing five decades ago while fighting for the U.S. in Laos and did not know the English language.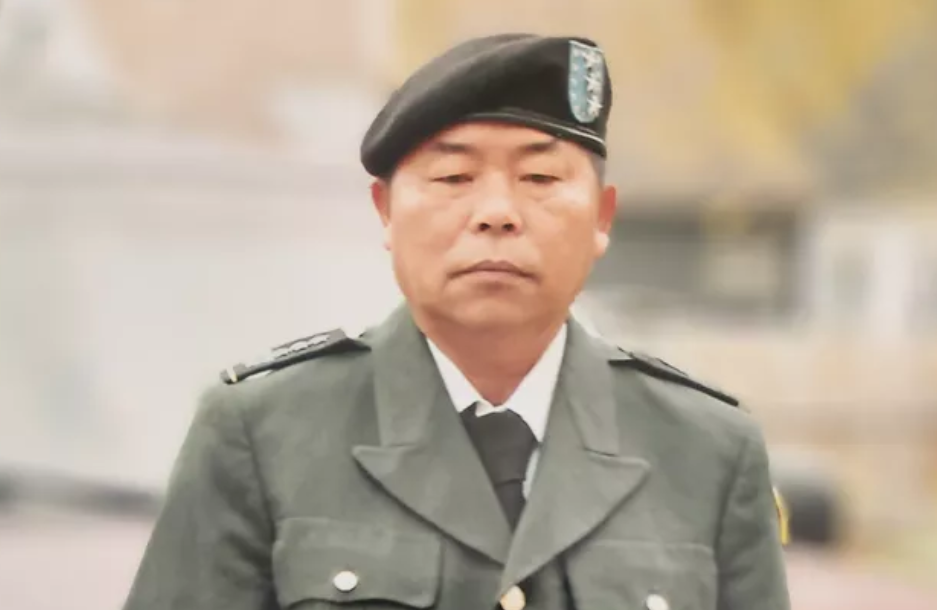 Pressured to provide transparency from lawsuits filed by Communities United Against Police Brutality (CUAPB), authorities released information and body camera footage within one week:
The name of the deceased, Yia Xiong, was released by the Ramsey County Examiner's Office.
The name of the Saint Paul Police Officer who killed Xiong is Abdirahman Dahir. He fired his department-issued AR-15 rifle.
The other SPPD officer directly involved was Noushue Cha, who deployed his Taser.

The names of the officers were released by the Minnesota Department of Public Safety Bureau of Criminal Apprehension (BCA) on Feb. 15.
Both SPPD officers involved had one year of law enforcement experience.

The body camera footage was released by SPPD within a week of the killing.
"We filed suit against the City of St. Paul last night for failing to release the names of the involved officers and the name of their victim as well as other information that is required to be available to the community under MN Stat. 13.82, subd. 2. We served the suit first thing this morning. As a result, they've partially fulfilled their legal duty to release this data (but not the names of the cops) and have promised to release the rest of the data by this evening. It's amazing what a little suing can do…"

CUAPB Facebook post Feb. 15 at 1:22 p.m.
Both Dahir and Cha's body worn camera footage was released along with still images in a 3 minute, 22 second video published on SPPD's YouTube channel as 'unlisted' on Feb. 17. The videos show those two officers entering the apartment complex — Dahir with an AR-15 and Cha with a Taser — and encountering Xiong within about 50 feet.
Xiong walked a short distance to his apartment, got his keys out and opened his door as the officers yelled orders for him to "drop the knife." As Xiong attempted to close the door, officers kicked it open and within seconds, Dahir fatally shot him. Seven officers in total were involved and all seven were placed on paid administrative leave.
Saint Paul City Council member Nelsie Yang said on Facebook that the footage was "one of the most heartbreaking videos I've ever seen."
More than 66,000 Hmong live in the Twin Cities metro area, which is the largest urban population of Hmong in America. Many of the first Hmong to arrive in Minnesota in the late 1970s were participants in the CIA's Secret War in Laos being fought against communists (also called the Laotian Civil War). The war raged from 1959 to 1975, leaving a total of about 50,000 Hmong civilians and 40,000 Hmong soldiers dead. In Minnesota, May 14 is remembered as Hmong-Lao Veterans Day and Hmong war veterans have a statue erected at Minnesota's State Capitol.
Yia Xiong was a fighter in the war and is called a war hero by his family and the community. Xiong fought for the CIA, climbing up the ranks of the Royal Lao Army, and was then forgotten about for years in refugee camps, "deemed 'too primitive' to be given asylum in the United States" after exile in May 1975, and now nearly 50 years later, killed by young policemen in Saint Paul.
The killing occurred around 5:07 p.m. on Feb. 12 inside the Winslow Commons apartment complex for seniors and people with disabilities in the West Seventh neighborhood near the Mississippi River and downtown. The BCA gave the following account of the killing:
"St. Paul police officers responded to an apartment building at around 5 p.m. on Feb. 11 on reports of a man threatening residents with a knife. When they arrived, residents directed officers toward a hallway where Xiong was located holding a knife. Xiong's apartment door was at the end of the short hallway. Officers made verbal contact with Xiong and told him to drop the knife. Xiong did not respond, turning to unlock his apartment door and go inside. As Xiong went inside his apartment and the door began to close, the officers kicked the door to stop it from fully shutting and ordered him to come out. They then backed away from the door and down the short hallway. Xiong opened the door and stepped into the hallway, knife still in-hand. Both officers then fired their respective weapons. First responders attempted to provide medical aid but Xiong died at the scene."

BCA news release, Feb. 15, 2023
Statistics show that SPPD kills the most people in the state. Just two months ago on Dec. 4, 2022, they killed 24-year-old Howard Johnson, and last month, the city of St. Paul settled with the family of Marcus Golden, who SPPD killed in 2015.
Golden's aunt, Monique Cullars-Doty, hosted a vigil for Xiong on Sunday, Feb. 19. Several family members of Xiong's were present including his wife, his daughter and several sisters. Cullars-Doty stated that she could understand what Xiong's family is going through with having to face SPPD's "shoot first and ask questions later" mentality.
President and co-founder of CUAPB, Michelle Gross, noted how rapidly the information was released and said it was because of the lawsuits CUAPB filed.
Gross, who's supported hundreds of families who've suffered from police violence, said the officers involved put themselves into a dangerous situation when they responded. Gross said officers with guns responding to knives need distance and a barrier for safety, and by Officer Dahir moving in and kicking the door that Xiong was attempting to shut, he closed the distance and prevented a barrier. "They set themselves up for this killing by putting themselves in peril and then using it as justification for murder. It's unjustified." She stated she felt this was an important case in which charges should be brought against the officers.
Among other speakers at the vigil was Cindy Sundberg, the mother of Tekle Sundberg, who was killed by Minneapolis Police last summer. Speaking directly to Xiong's family, Sundberg said, "I'm so, so sorry. I know the journey that you're about to embark on and the lies that the police will say about him and about you […] over and over and over again white people get to have mental crisis, they get to shoot cops, and do really horrendous things and they get arrested alive […] racism is so embedded."
"This is unjust. This is not fair. Mr. Yia Xiong should be here today," said another speaker. "He's a war veteran, he has served this country […] and today, Saint Paul Police, this is what they did to an elderly, who is hard of hearing, who doesn't know English? This is unacceptable."
Watch the vigil below, live streamed by independent journalist KingDemetrius Pendleton.
Just a few hours before the Sunday vigil, family and supporters gathered for a protest outside of SPPD's Western District. Xiong's spouse said, through a translator during the protest, that she's now on her own after losing her husband. She said her family is now living in a very dark time and called on support from the community. She said her husband was elderly and questioned why they had to kill him. She called for charges to be brought against the officer who killed him.
Watch the protest below, live streamed by independent journalist KingDemetrius Pendleton.
Since Xiong's killing, questions have been circulating regarding the circumstances to which the police were called. Xiong's nephew stated at the protest outside the precinct that he felt his uncle was "set up." Many family members and supporters have now publicly mentioned and posted on social media platforms that Xiong was the victim of racial-based harassment before he was killed by police, and that the incident was started by the harasser who then called 911 on Xiong after he reacted in defense.
Xiong's family has created a GoFundMe to help them cover funeral expenses and legal fees. A public Facebook group page Justice for Yia Xiong was also recently published.
Cover image via Marsha Magdalene.
---
Follow us on X (aka Twitter), Facebook, YouTube, Vimeo, Instagram, Mastodon, Threads, BlueSky and Patreon.
Please consider a tax-deductible donation to help sustain our horizontally-organized, non-profit media organization: