Pro-Palestinian Activists Take Over Amsterdam Central Station
Amsterdam, Netherlands — Hundreds of pro-Palestinian activists gathered in the main hall of Amsterdam Central Station at rush hour on November 7 in a sit-in protest inspired by similar sit-ins in New York City, London and elsewhere. Activists called for a ceasefire in the besieged Gaza Strip and denounced the role of the Netherlands and the European Union in aiding Israel's military and giving diplomatic cover for Israeli war crimes.
Chants called for a ceasefire and shamed sitting Dutch Prime Minister Mark Rutte of the conservative VVD party. Groups of Jewish protesters in the crowd held signs reading "Jews demand a ceasefire now" and "Not in our name."
It's been over 40 days since Israel began widespread bombardment of civilian infrastructure in Gaza, killing over 11,000 people in response to the Hamas offensive on October 7.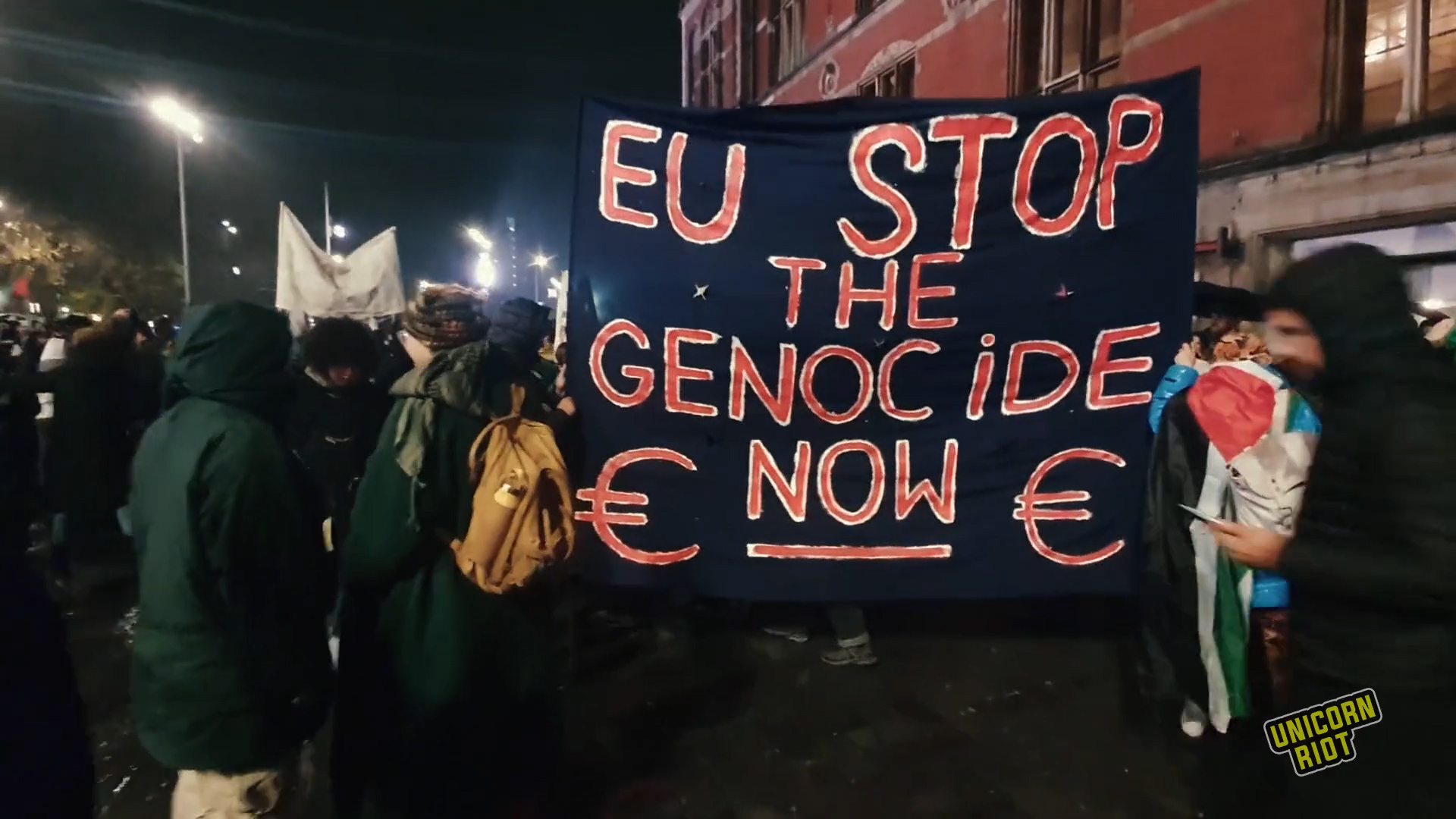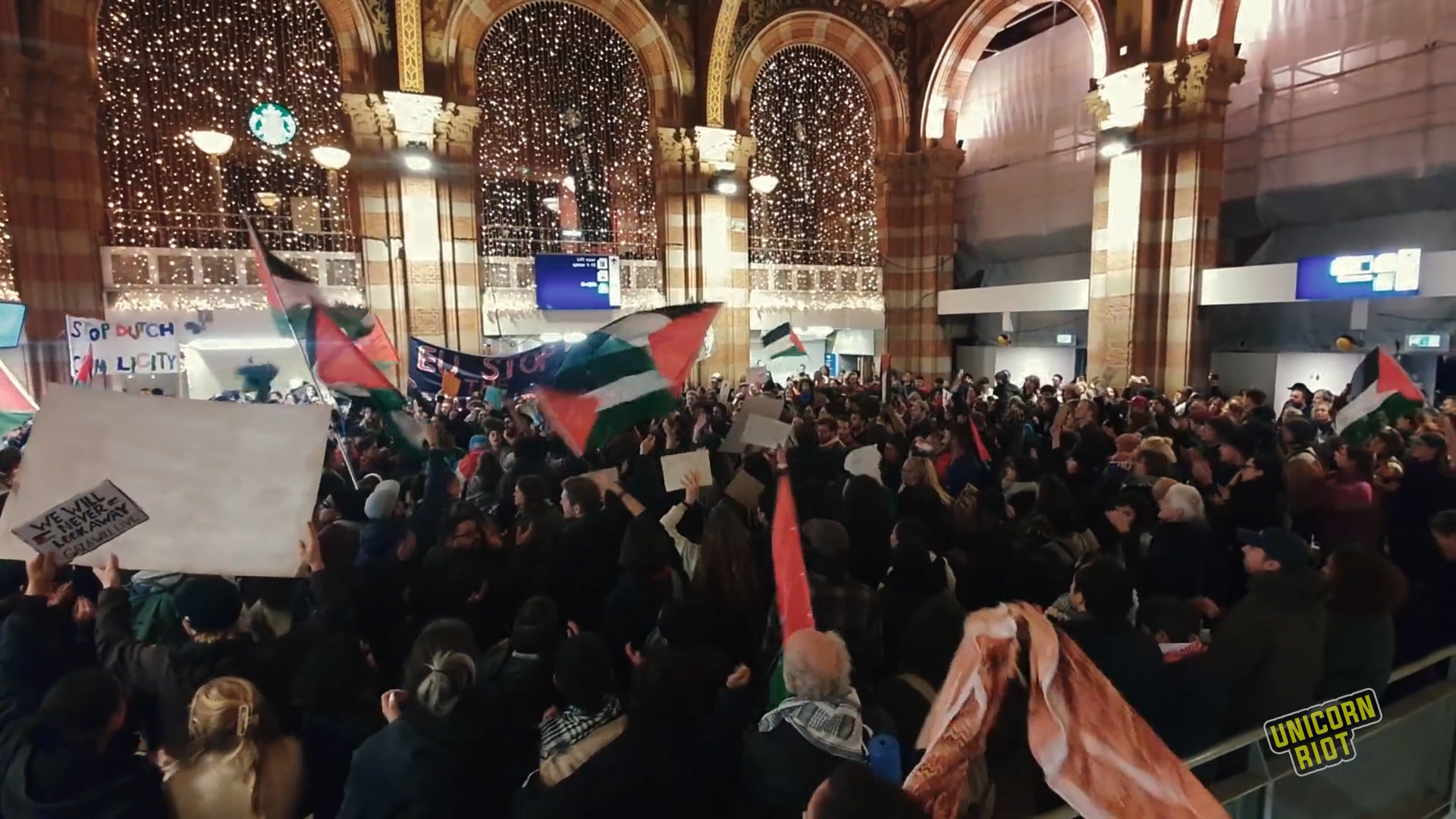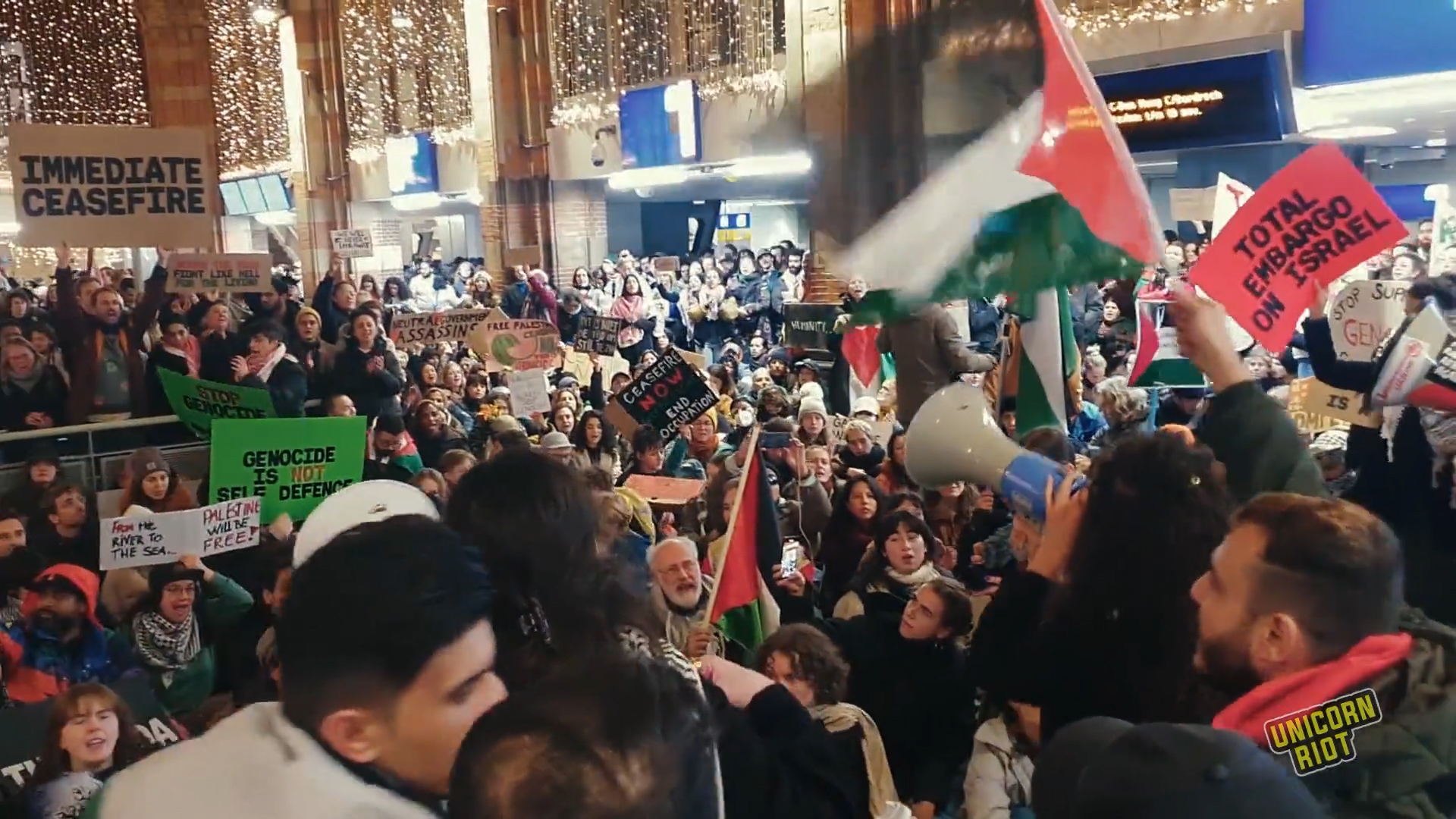 Protests have been held in most major cities in the Netherlands, including a national-level protest in The Hague that drew a massive crowd of around 10,000 people and called for the International Criminal Court to investigate Israeli leaders for war crimes. See our video below. Meanwhile, today another sit-in occurred in the central station.
See more of our Palestine related coverage here.
---
Follow us on X (aka Twitter), Facebook, YouTube, Vimeo, Instagram, Mastodon, Threads, BlueSky and Patreon.
Please consider a tax-deductible donation to help sustain our horizontally-organized, non-profit media organization: