Killed by Police: Thurman Blevins Remembered One Year Later
Minneapolis, MN – Unicorn Riot recently sat down with Darlynn Blevins, sister of 31-year-old father of three, Thurman "June" Blevins, who was killed by Minneapolis police after being shot in the back while running down a North Minneapolis alley on June 23, 2018.
In the aftermath of his death, we documented numerous events featuring Blevins' family and hundreds of community members seeking justice. During our exclusive conversation with Darlynn, nine months after her brother's killing, she described to us what happened to her brother on that fateful day, the grief the family is going through, and the impact of his death.
On a Saturday evening, a few days after his sister passed away, Thurman Blevins, called 'June' by his neighbors, family, and friends, was with the mother of one of his three daughters, walking his dog in North Minneapolis' Camden Neighborhood.
Minneapolis Police officers Justin Schmidt and Ryan Kelly pulled up to where Blevins was sitting on the curb with his family and immediately jumped out of the squad car yelling expletives at June with their weapons drawn.
June instinctively ran when the officers approached and chased him. He was killed two blocks away while running down the alley by a flurry of bullets fired by officers Schmidt and Kelly.
June's last words were, "Please don't shoot me! Leave me alone!"
---
Unicorn Riot coverage of Thurman Blevins' Killing by MPD:
---
Minneapolis Police officer Justin Schmidt, an Iraq War veteran and police trainer for the Archway Defense contracting group, had five complaints filed against him in the four years he'd been with the Minneapolis Police Department (MPD) before the shooting. After the shooting, Archway Defense edited their website, deleting Justin Schmidt's picture and changing his name to simply "J.S." to not show Justin Schmidt's real name in the 'Team' section.
Ryan Kelly, employed by the MPD since late 2013, had six complaints filed against him up to the time of the shooting. No disciplinary action was taken against Kelly or Schmidt regarding their complaints.
Less than six weeks after Blevins was killed, Hennepin County Attorney Mike Freeman announced that no charges were to be filed against Kelly and Schmidt for killing Blevins, stating he was "actively evading arrest" and posing "an immediate threat to the officers' and others safety." The county released all of the body camera footage and redacted copies of Minnesota Bureau of Criminal Apprehension (BCA) investigative files to the public. (BCA investigates most police shootings in Minnesota.)
Blevins, who was well-known in the community for his positivity, has left behind a large grieving community of family and friends who are now raising his three daughters without their father.
June's sister, Darlynn, told us that she never thought that she would be inside the circle of those who have had family members killed by police, and yet here she is.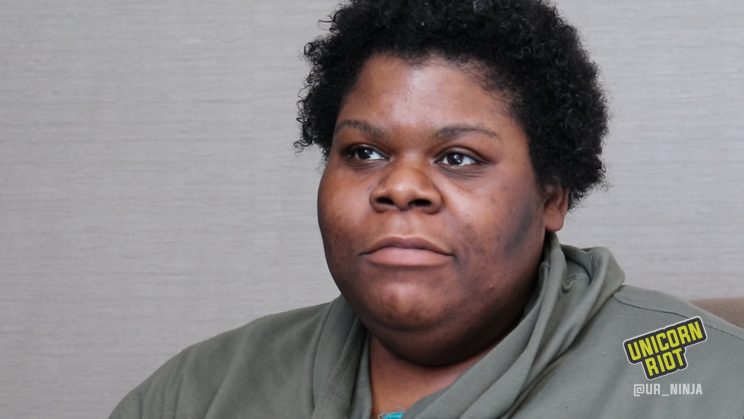 Darlynn said that she was "tormented" by seeing the body camera footage that was released that showed her brother being shot and dying.
"Those images never go away. They pop up in your head all the time and you get to thinking about things. Tears get to falling down, because it's like, you know it was wrong what they did." – Darlynn Blevins
"I'm just really, really saddened by the way that everything went down because he didn't have a chance to see them grow up, to see them graduate, to see them get married," Darlynn spoke about how dedicated of a father June was to his three daughters.
The day after Blevins was killed, Thurman's cousin, Sydney Brown, spoke passionately in front of a crowd of hundreds at the 4th Precinct in North Minneapolis and said her cousin was "shot running, in his back, that's just factual information you guys. That's murder. You didn't give him a chance to say, 'hey hold on, give me a second and get low down on my knee,' you didn't give him a chance. You literally shot him … Yet, they killed him and he's not coming home. And we didn't get to say good bye, but I love him so much."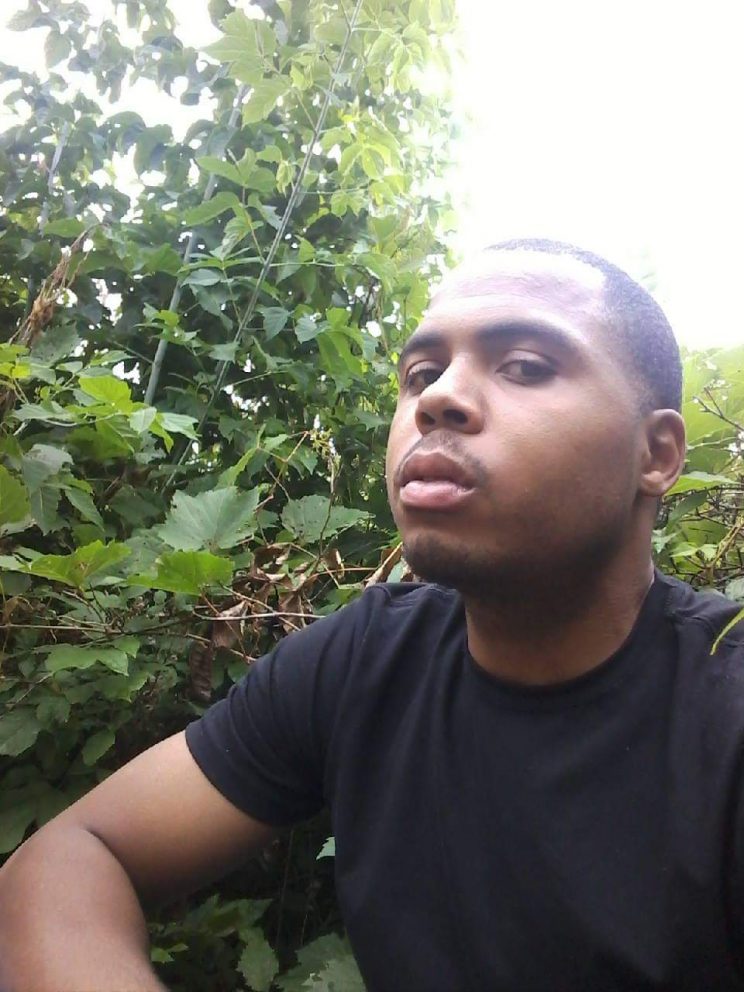 Darlynn stated that the family may still seek some sort of justice through the legal process. She said that they are combing through the BCA documents and doing "the background work" with the support of Communities United Against Police Brutality (CUAPB) to have details prepared for their lawyers.
"These police get away with it, every single day. They don't get prosecuted and we have to live with that … these people out here, breathing, walking, going on with their lives while our loved ones six feet under ground." – Darlynn Blevins
---
Please consider a tax-deductible donation to help sustain our horizontally-organized, non-profit media organization: