Family of Elisa Gomez Calls for New Investigation of Her Suspicious Death
Minneapolis, MN – Five years after the mysterious death of Elisa Gomez, her family has lost faith in the Minneapolis Police (MPD) and are calling for a new investigation. Gomez was 47 years old when she was found dead just hours after being married to a man with a violent history. Her death was ruled a suicide by authorities. Her family doesn't believe them.
Last week, Elisa's mother, sister and two investigators sent letters to President Joe Biden, U.S. Attorney General Merrick Garland, Minnesota Governor Tim Walz, and Minnesota Attorney General Keith Ellison saying they've exhausted all options and are asking Ellison and Garland to assemble a grand jury to "hear evidence from an independent investigation" and help their family seek justice.
The letter notes how missteps by authorities acted as falling dominoes that have left the family devoid of justice. It says the initial investigation by the MPD "failed to look at [Elisa's] newlywed husband" as a suspect and presented the case as a suicide, leading to the medical examiners not determining the cause of death and county attorneys not filing charges.
Read the full letter at bottom of article:
Elisa Gomez's family is asking for the Minnesota Attorney General and the US Attorney General to hear evidence from an independent investigation into the suspicious death of Elisa Anne Gomez.

The Minneapolis Police Department investigated Elisa's death as a suicide and failed to look at her newlywed husband, of just twelve hours, as a suspect. The Minneapolis Police Department presented the case as a suicide to the Hennepin County Medical Examiner's Office and Prosecutor's Office. The Hennepin County Medical Examiner's Office determined the manner of death to be ligature hanging, but the cause of death is undetermined. The Hennepin County Prosecutor's Office reviewed the case and declined to file any criminal charges.

There are numerous inconsistencies and photographic evidence that support the hypothesis that Elisa's death was not undetermined, but homicide by domestic strangulation.

The family is asking for your assistance with our one goal, to seek Justice for Elisa Anne Gomez. We have exhausted our options and faith with the Minneapolis Police Department, Hennepin County Medical Examiner's Office, and the Hennepin County Prosecutors Office to do the right thing and properly investigate Elisa's case and prosecute those who participated in her death.

We pray that you will help the Gomez family seek justice for the death of Elisa Gomez.

Please feel free to contact us.

For Elisa Gomez and her family,

Respectfully,

Letter to Pres. Biden, US AG Garland, MN AG Ellison, MN Governor Walz signed by Elisa's Mother Judy Hunt, Elisa's Sister Angie (Gomez) Wesp, and investigators John R. Bishop and John Lordan
---
Elisa was a mother of two, an art teacher and avid dog walker and animal rescuer. She lived in South Minneapolis and had a wide array of loving friends.
After placing an ad in Craigslist asking for help around the house and dog walking assistance, she met 30-year-old Bradley 'Brad' Alexander. Less than two months later, Gomez and Alexander got married at the Hennepin County Government Center. The night of their marriage, Gomez was found dead.
A 4,000 word article by Susan Du published in the now-defunct City Pages titled, "From wedding to body bag in 12 hours — what happened to Elisa Gomez?", sheds some light on the circumstances surrounding her death.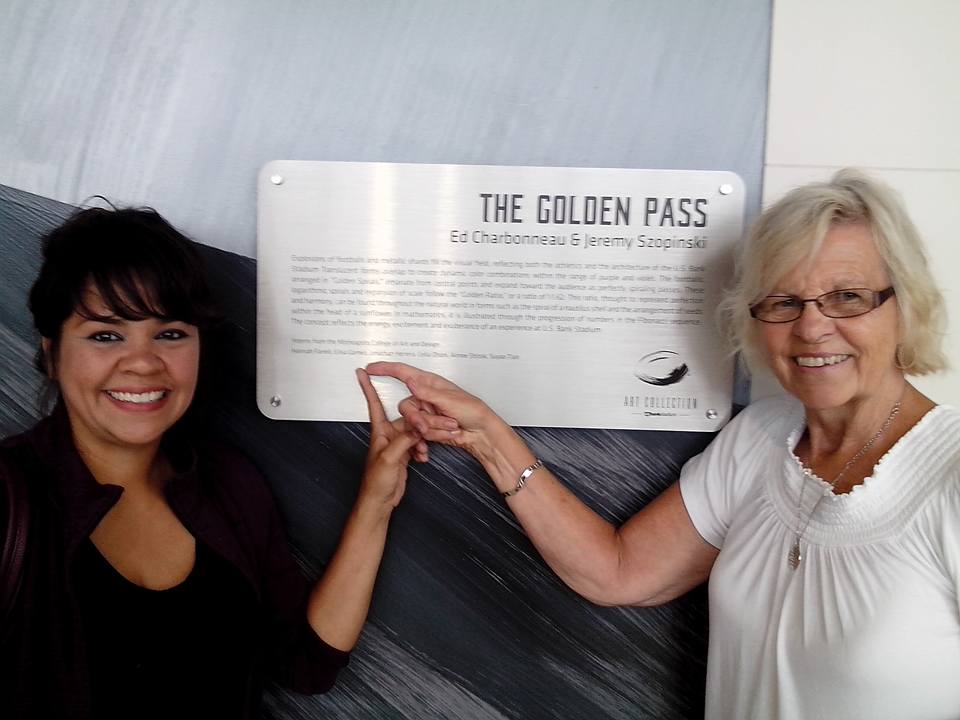 One of the four signatories on the letter is John Lordan, who along with Mike Morford and Gray Hughes formed an investigatory podcast called 3 Men and a Mystery. The podcast investigated the death of Elisa Gomez in a full series entitled SILENCED: The Death of Elisa Gomez.
Each of the twelve episodes feature different aspects of their investigation, including interviews with family members, audio from a detective's interview with Brad Alexander, an investigation into Alexander's criminal past, and a report back from John Bishop's investigation (another of the four signatories) amongst others.
A large crowd in South Minneapolis remembered Elisa on the fourth anniversary of her death. Those gathered on October 11, 2020, called out for justice during a rally, march, and gathering. Unicorn Riot spoke with Elisa's father and Judy Hunt, her mother during the event. Hunt said Elisa's smile would "lighten up the whole room."
Hunt said that Elisa's rights were trampled by the authorities who didn't investigate the case properly. Michelle Gross of Communities United Against Police Brutality said that the investigation unit led by Richard Zimmerman got to the scene and "the first thing they said: 'Oh, she's Mexican.' That should tell you everything about their intentions, about the fact that they had no desire to take the case seriously."
Judy said Brad's violent history against women should have been enough for the police to at least "consider him a person of interest." She said that after he "murdered" her daughter, he "100% trashed her house," to the extent that her children "didn't even get anything from their childhood."
Now in December 2021, while continuing to grieve, Judy continues to stand firm demanding justice for Elisa.
"You were one of the kindest, funniest, sweetest, most compassionate people I knew."

Lynne W. – Obituary for Elisa Gomez
An obituary for Elisa published on October 16, 2016, is adorned with comments of grief and fond memories of who Elisa was. Meanwhile, Elisa's Facebook page has turned into one of remembrance.
Attorney-General-Ellison-Letter-Elisa-Gomez

Governor-Walz-Letter-Elisa-Gomez

US-Attorney-General-Garland-Letter-Elisa-Gomez

President-Biden-Letter-Elisa-Gomez

---
Follow us on X (aka Twitter), Facebook, YouTube, Vimeo, Instagram, Mastodon, Threads, BlueSky and Patreon.
Please consider a tax-deductible donation to help sustain our horizontally-organized, non-profit media organization: