Self-Managed Abortion Workshops Build Reproductive Autonomy
Tucson, Arizona – In the wake of the recent U.S. Supreme Court decision ending federal protection for abortion access, some people across the country are scrambling to find solutions to the crisis of forced pregnancy and the end of nationwide legal reproductive freedom. This crisis is even more profound in the half of states where abortion is or will likely soon be illegal.
In Arizona, where a law will go into effect in September banning abortion after 15 weeks of pregnancy and where many abortion providers have already stopped providing abortion services, a group of people are responding to the issue directly.
"We are just everyday folks who decided to learn about abortion and reproductive autonomy and wanted to share what we learned with everyone else," said Andie, a member of the Hysteria Study Collective.
In July, the collective led two "Self-Managed Abortion" workshops in Tucson intended to help participants "learn to be safer in a post-Roe v. Wade world." The workshops included an update on current abortion law, digital security best practices for seeking abortion resources amidst surveillance, and instruction on managing a medication abortion at home.
Unicorn Riot covered one of the workshops, which you can check out in full below. (A note to our audience: Our coverage is for educational purposes only. It is not intended to substitute professional medical or legal advice.)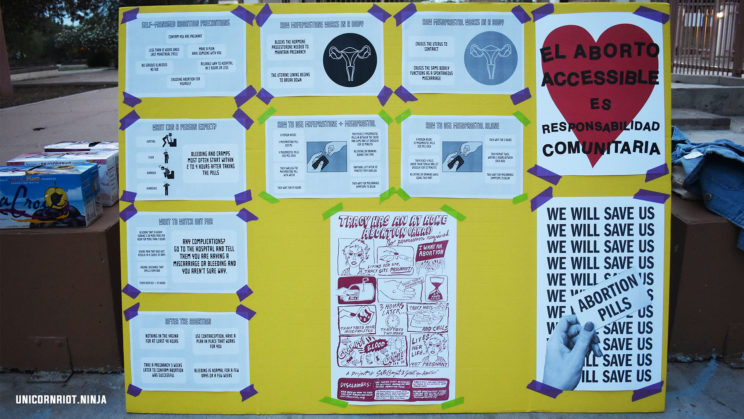 In an effort reminiscent of the Jane Collective, a feminist, direct action group that formed in 1965 in Chicago to provide clandestine abortions in the decade before Roe v. Wade, Hysteria Study Collective members seek to create a network of people able to teach the skills necessary to perform self-managed abortions safely and without asking for permission. The Hysteria Collective, though, is only offering an education resource and isn't offering to perform abortions or distribute abortion medications.
"We have been studying for about 4-6 weeks and then we decided to host a presentation," Andie continued. "The idea was that we would have more study groups and people who were in the study groups would have more study groups, and the information would spread as far as it can."
The collective's research process included attending a training hosted by the organization SASS, Self-Managed Abortion Safe and Supported. SASS is the U.S. project of Women Help Women, a global nonprofit organization that supports the rights of people around the world to have information about and access to safe abortion with pills. Hysteria then made their own curriculum, which they plan to make publicly available this fall.
"For self-managed abortion, the World Health Organization says that abortion pills are 98% safe for anyone to take if they're less than 12 weeks pregnant," collective members explained. Nonetheless, they also instructed that it's important for those planning a self-managed abortion to take certain precautions, such as ensuring they don't have any health risk factors that may complicate the abortion, having accompaniment during the abortion, and making sure they have access to a hospital in case of emergency.
In a report published by the World Health Organization this year, self-managed abortions are outlined as a safe and effective approach to the procedure. "Self-management approaches are one component of self-care," the report reads. "Given the nature of the medical abortion process, it is possible for women to manage the process by themselves in whole or part…Self-management must be recognized as a potentially empowering and active extension of the health system and task-sharing approaches."
The medication used for self-managed abortion, misoprostol, is used in combination with another drug, mifepristone, or alone, to end pregnancy. Medication abortion is quite common, making up 54% of abortions nationally, according to the Guttmacher Institute. A 2018 study found that adverse events requiring significant follow-up care following medication abortions occurred in less than 1% of patients.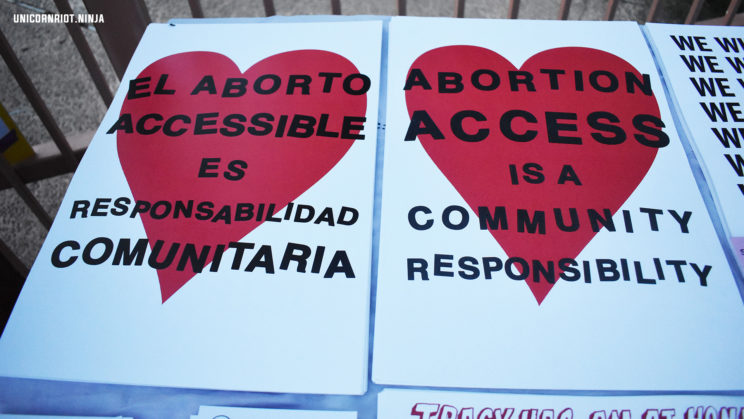 Study group members hope that the model they are using of grassroots peer-to-peer education about reproductive autonomy will spread as each study group splinters off and inspires more study groups in other places. "The idea is that then you feel fully empowered to talk about all this stuff with people," said Chava, a collective member. "And when people know that you know that, you become a resource, and you're fulfilling that communal obligation that we have to each other, to provide mutual aid and care to one another. Because that's what we should do for other humans."
"I think it is a person's right to be able to choose what happens to their bodies and really what happens to their futures," said Carly, who attended the workshop. "Because you're taking away a person's future and their right to decide what they want their life to look like."
Collective members explained how the framework of "reproductive justice" guides their efforts. "That framework from Loretta Ross and SisterSong was put out by Black women in the 90's talking about how women and those who can become pregnant should be able to choose whether they want to have a baby, choose whether they don't want to have a baby," said Chava.
"And if they choose to have a baby, that baby should be free from things like violent death at the hands of the police, which is also a major concern if you're a Black woman giving birth to a Black baby in this country. So reproductive justice also includes things like police and prison abolition."

Chava, member of Hysteria Study Collective
---
Abortion Law in Arizona
When the U.S. Supreme Court ended federal protection for abortion rights in their recent decision in Dobbs v. Jackson Women's Health Organization, the legal responsibility for regulating abortion was deferred to each state. Across the country, laws went into effect that had either been on the books before the Supreme Court's 1973 decision in Roe v. Wade, or that were placed on the books so they would immediately take effect should Roe ever be overturned—so called "trigger laws."
Arizona has both. The first law, more than 150 years old, was first codified in 1864 in Arizona's Howell Code, a set of laws put into effect to regulate the territory of Arizona before it was a state. The law, later renumbered as Arizona Revised Statute 13-3603, reads:
"A person who provides, supplies or administers to a pregnant woman, or procures such woman to take any medicine, drugs or substance, or uses or employs any instrument or other means whatever, with intent thereby to procure the miscarriage of such woman, unless it is necessary to save her life, shall be punished by imprisonment in the state prison for not less than two years nor more than five years."

Arizona Revised Statute 13-3603
This law, as well as two other companion laws outlawing advertising for abortion and contraceptives and criminalizing people seeking abortions, had been in effect in Arizona until 1973, when the Supreme Court's decision in Roe rendered them inoperative. However, at the same time as the Roe decision was moving through the Supreme Court, another case in the Arizona courts, brought by Planned Parenthood of Tucson, was challenging Arizona's abortion law.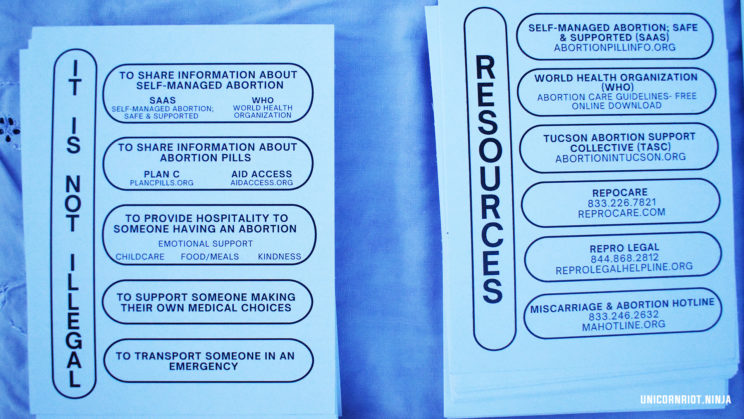 After a circuitous journey through the lower courts and up to the federal level, the case landed in Arizona's Court of Appeals, which in January 1973 found that Arizona's abortion laws were constitutional, ruling against Planned Parenthood. But when the U.S. Supreme Court made its ruling in Roe just a few weeks later, the appellate court reversed its decision, issuing an injunction against Arizona's abortion laws which remains in force today.
On July 13, 2022, shortly after the Dobbs decision, Arizona Attorney General Mark Brnovich filed a motion in the decades-old Planned Parenthood case, reopening the case and urging the court to lift their 1973 injunction and allow Arizona's territorial abortion ban to go into effect. Brnovich argued that "the unborn are also a represented party in this case, and their substantial rights are clearly affected."
One week later, Planned Parenthood responded with a filing in the case arguing that the Attorney Generals request "blatantly ignor[es] that Arizona's statutory code today includes dozens of laws that plainly permit physicians to provide abortions."
"Contrary to the [Attorney General]'s arguments, this Court has a duty to harmonize all of the Arizona Legislature's enactments as they exist today," Planned Parenthood argued. "Doing so here would result in a modification of this Court's judgment to make clear that A.R.S. § 13-3603 can be enforceable in some respects but does not apply to abortions provided by licensed physicians under the regulatory scheme the Legislature enacted over the last 50 years."
A hearing on the case is scheduled for August 19 to determine whether the court will lift the injunction.
In 2021, Arizona Governor Doug Ducy signed into law Senate Bill 1164, a second Arizona law regulating abortion. The new law outlaws abortions past 15 weeks of pregnancy and also grants to fetuses "all rights, privileges and immunities available to other persons, citizens and residents of this state." The law does not make any exceptions for cases of rape or incest.
The law is scheduled to go into effect on September 24. But in July, a federal judge blocked enforcement of the law, calling the language of the law "murky." U.S. District Judge Douglas Rayes wrote in his 17-page opinion that the language in the law granting rights to fetuses is overly vague and will leave citizens wondering whether or not they are breaking the law. As of now, it is unclear whether the Attorney General will appeal Rayes' decision.
In addition to these two main laws banning abortion, last year Arizona also passed a law making it illegal to receive abortion medications through the mail. It remains to be seen, though, whether that ban is actually enforceable.
This tangled knot of laws and court cases leaves Arizona denizens in a confusing situation. When asked whether providing an abortion is legal in Arizona at this exact moment, Christina Billhartz, a criminal defense attorney in Tucson who has been studying the current abortion law, said "yes and no."
"It's illegal in the sense that there is this law on the books that went back into effect as soon as Roe was overturned," Billhartz explained, "but, there's the injunction against enforcing it right now. So it's kind of hard in terms of advising people what to do. It's illegal, but they can't prosecute you just yet."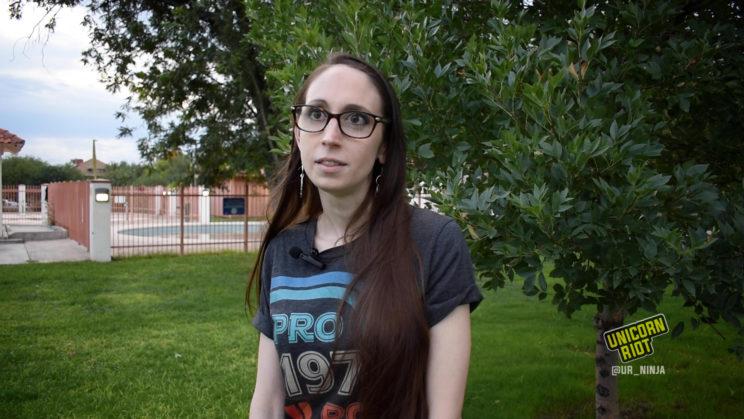 "With a lot of the laws that we have in criminal law, the statute of limitations is seven years. So if we're going to be finding out in a month or two whether or not that law takes effect, then yeah, it's basically illegal."

Christina Billhartz, a criminal defense attorney in Tucson
Although the current Arizona law targets abortion providers, not people seeking abortions, for criminal prosecution, Billhartz says she and other criminal defense attorneys are preparing for the worst, including starting to build defenses against conspiracy charges and even "felony murder" charges against people seeking abortions and anyone who tries to help them. Felony murder is a charge that exists in 46 U.S states that allows prosecutors to charge co-defendants or co-consipirators in some felonies with murder if that felony resulted in a death.
"We're doing all the trainings we can do, reading everything we can find, attending all the hearings… trying to get as prepared as we can," Billhartz said. "We're trying to kind of fill these gaps and have attorneys in each county who will take on these cases. And so we're working with providers, we're working with individuals in the community, community organizations, to kind of educate them and create that connection so that when this happens we'll be ready to fight for it."
At this point, much is unknown about the future of abortion law in Arizona.
In the meantime, while judges, politicians and large nonprofits argue with each other over the fate of millions of people, some bold Arizonans aren't waiting around to hear the outcome. Sales of the abortion medication misoprostol in Mexican border towns has skyrocketed since the Dobbs decision was leaked earlier this year, and some Mexican activists are already organizing to get pregnant people in the U.S. the abortion pills they need.
In Tucson, the network of people willing to teach each other how to safely perform abortions on demand and without question is growing.
"I would like to say that I have faith in politicians, but I've been disappointed time and time again," said Sara, who attended the Hysteria Study Collective workshop. "I don't think without a large change of force that politicians will do much about it. So it's on the people to do it for themselves."
---
Below are the presentation slides used during the Hysteria Study Collective's workshop: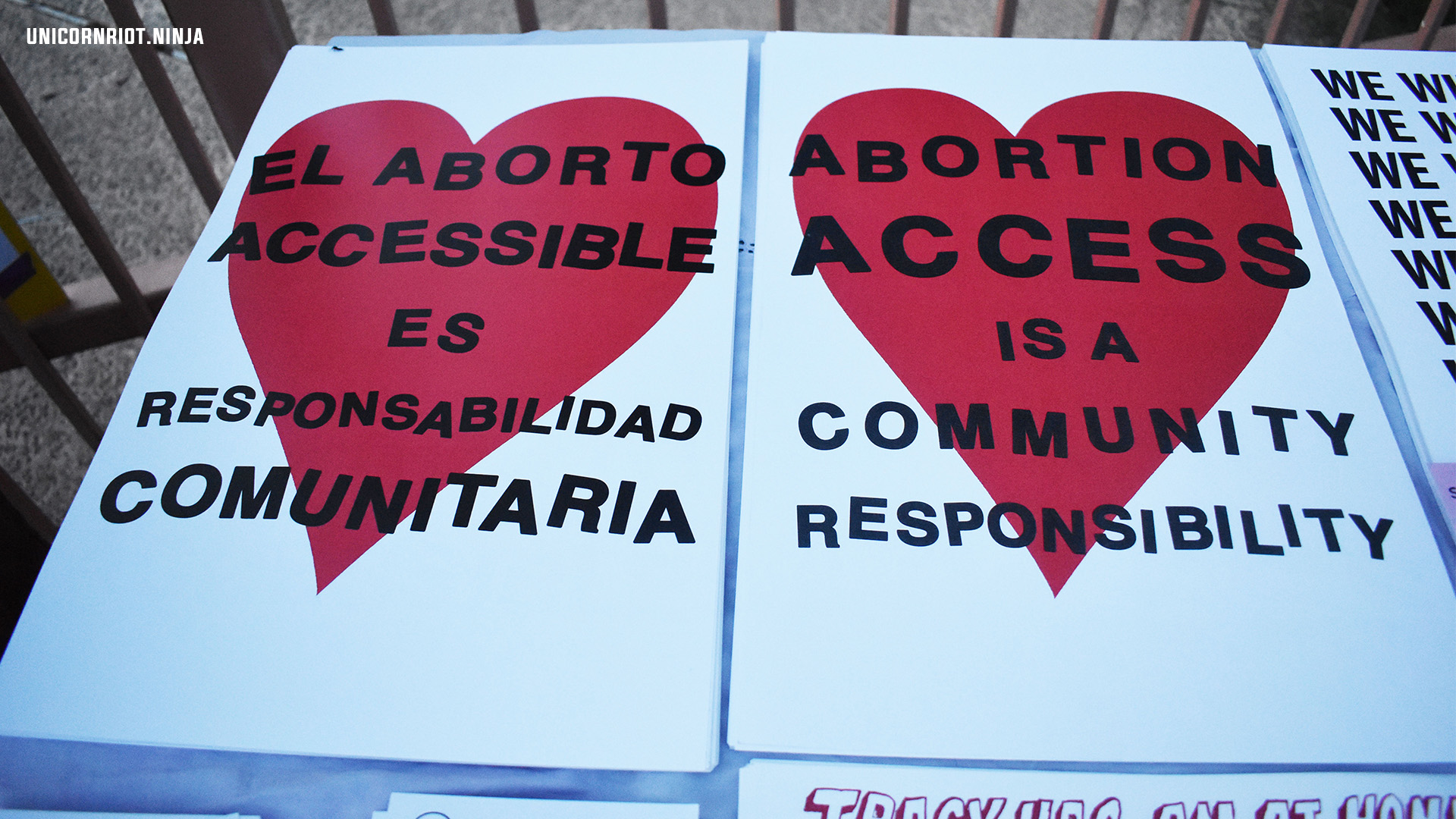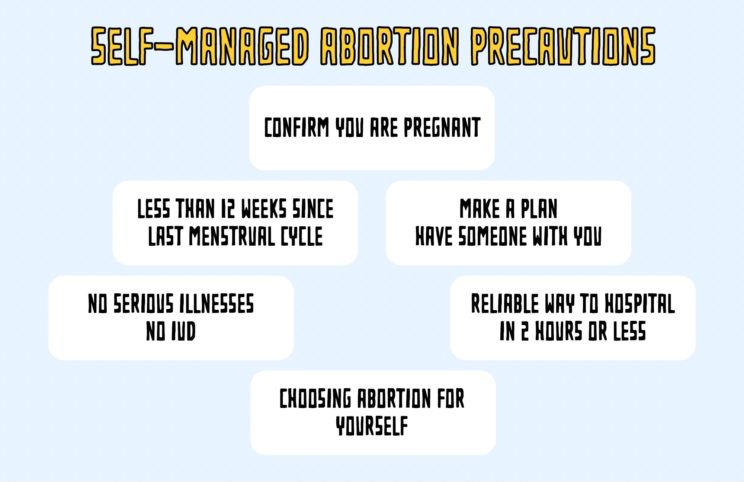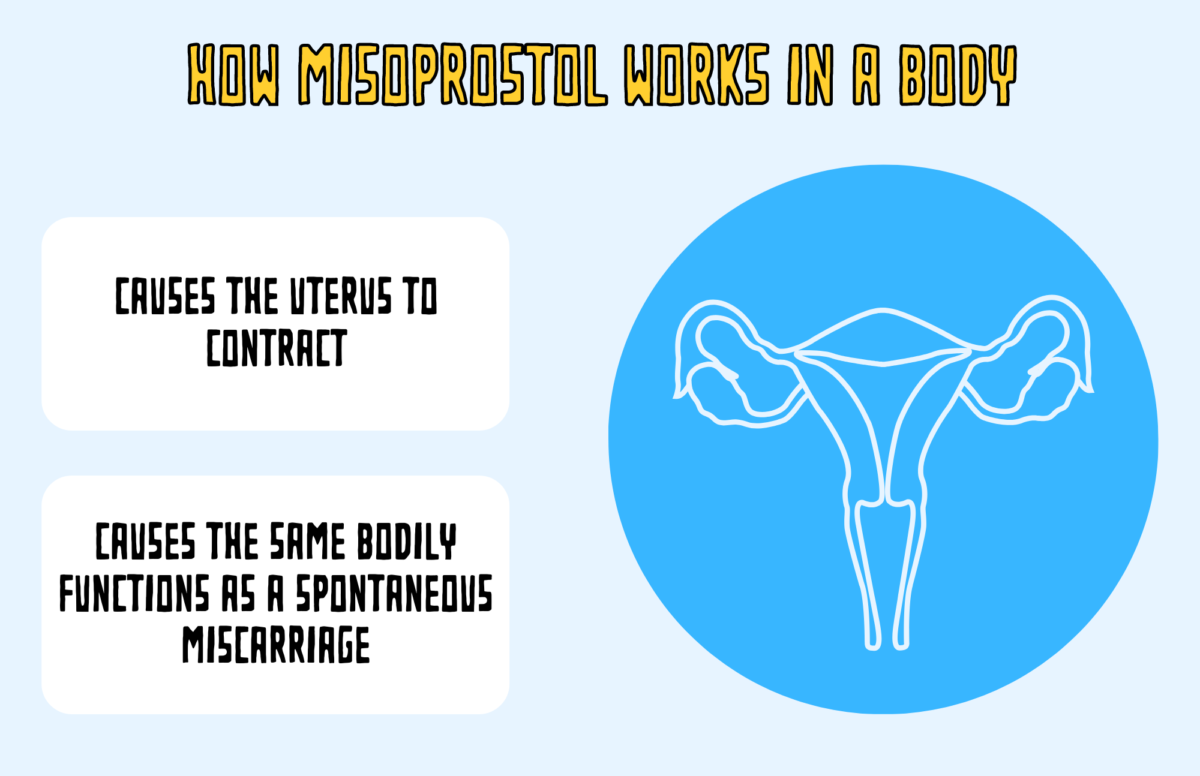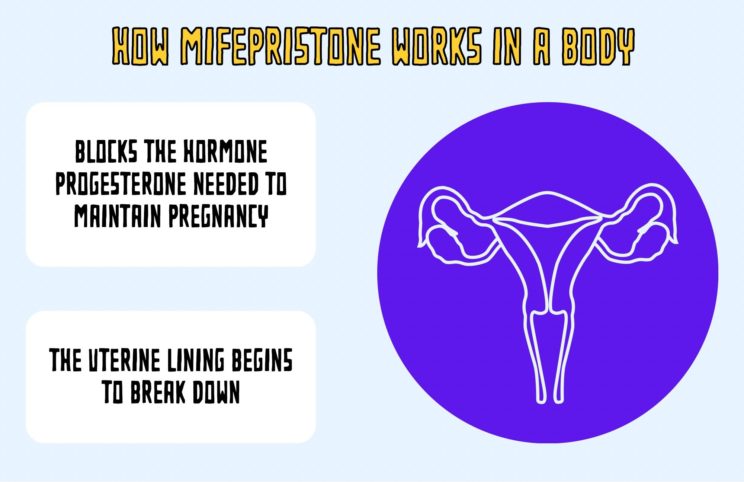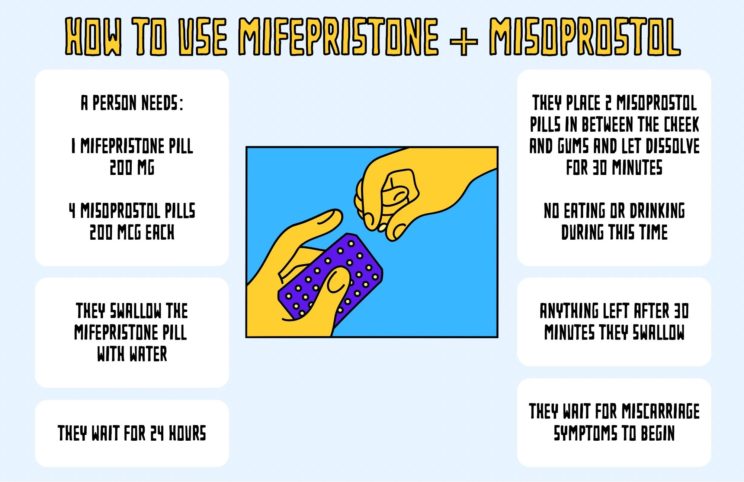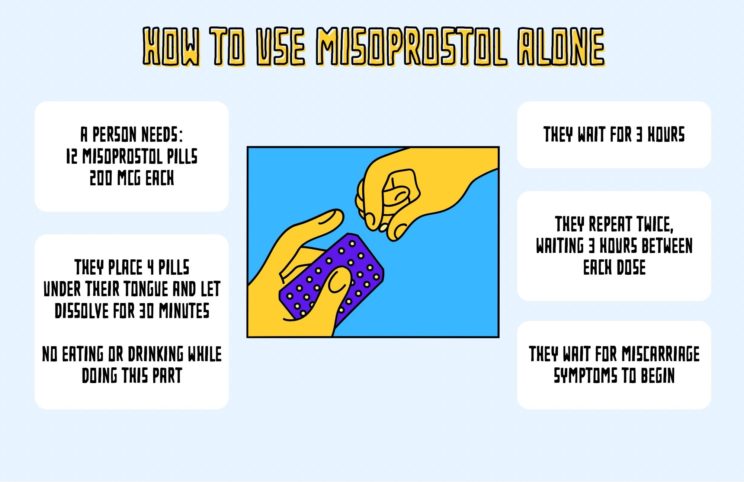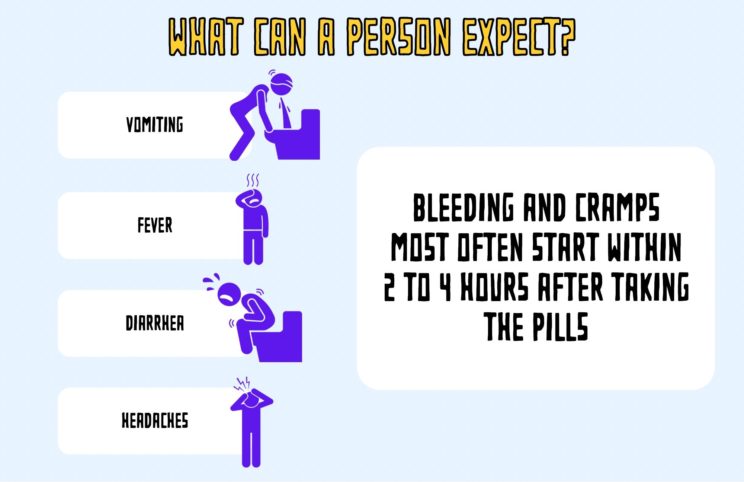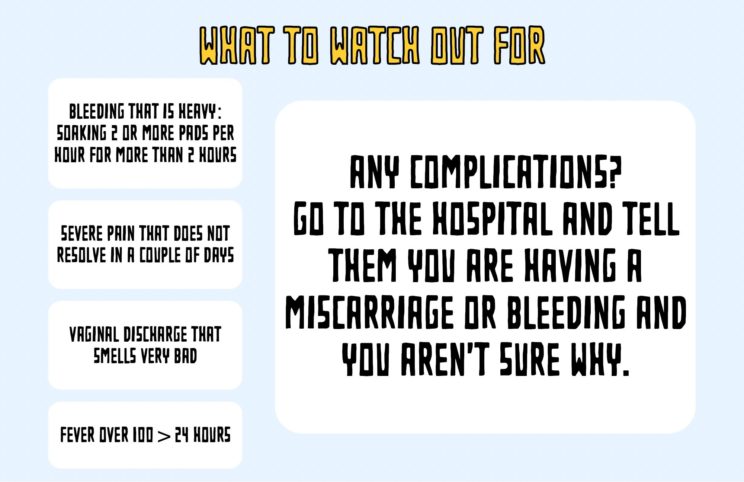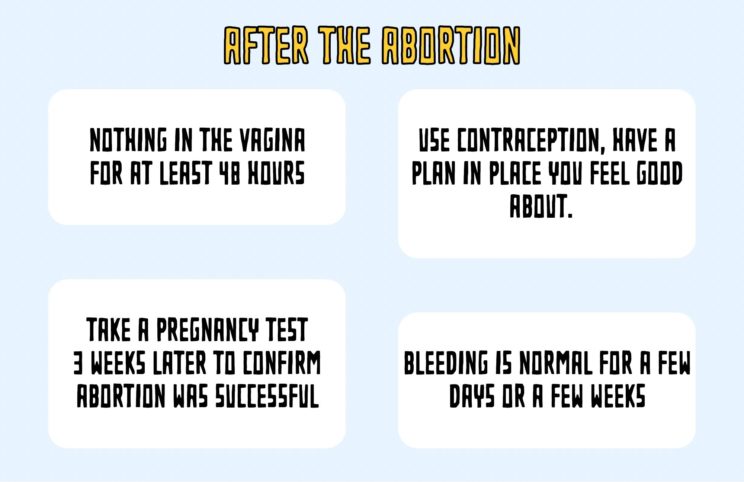 Note for our audience: While the presentation slides are based on information from trained professionals, this article is for educational purposes only, and is not intended to substitute professional medical advice. Please consult experienced professionals in the healthcare field for advice.
---
Follow us on X (aka Twitter), Facebook, YouTube, Vimeo, Instagram, Mastodon, Threads, BlueSky and Patreon.
Unicorn Riot's Coverage on Abortion and Reproductive Rights:
Please consider a tax-deductible donation to help sustain our horizontally-organized, non-profit media organization: