Bombed Houses in Gaza Transformed by Palestinian Calligraphy Artist
Palestinian calligraphy artist, Ayman Al-Husari, transforms Gaza's war-damaged buildings into magical artistic creations in a move aimed at boosting people's morale and overcoming the remnants of Israeli bombing raids on the Gaza Strip. "We love life," Al-Husari said, "we have destruction, but this is not because of us, this is a reality we live in. But we, as Palestinians, love life, love colors and art, and we want to live."
Unicorn Riot interviewed the 35-year-old artist as he painted murals of Arabic calligraphy inside two houses destroyed by the recent war on Gaza.
Ayman's burning passion for street art prompted him to enter ruined buildings to decorate them with his murals, at calculated risks. "When I work in destroyed buildings" Al-Husari said, "there is fear and anxiety because the house can fall apart at any moment and it could collapse on us."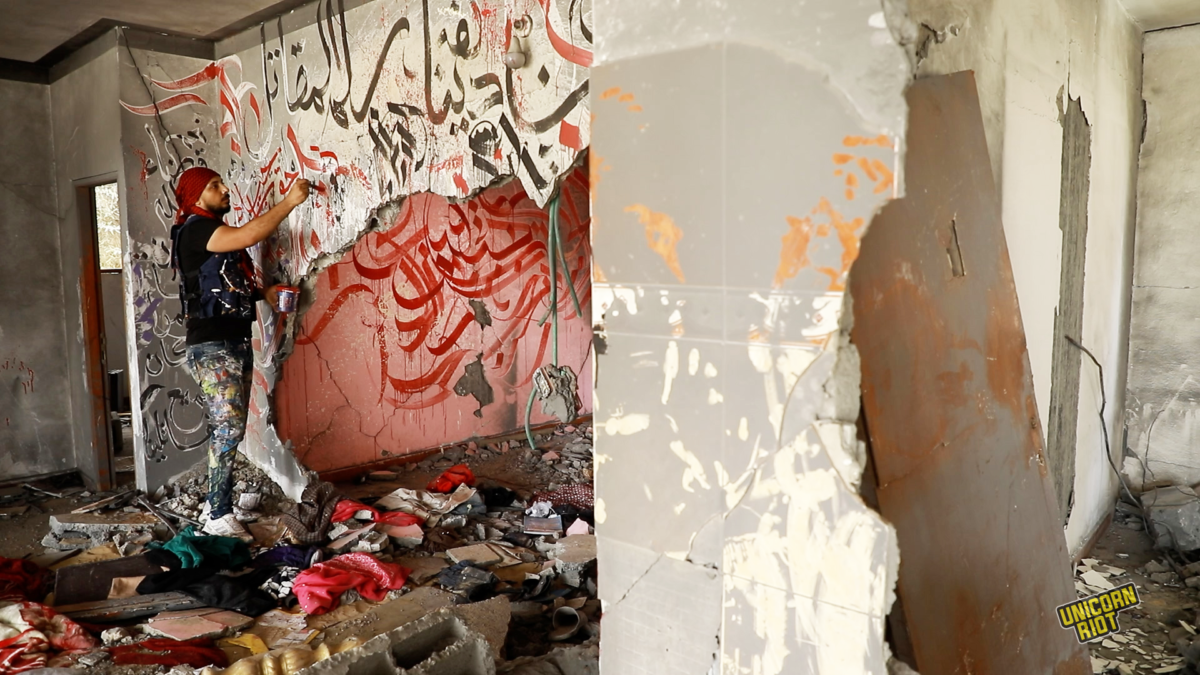 Aside from the potential dangers, Al-Husari won the trust and support of the building owners, who believe in his talent and dedication to his art, "in general, homeowners love the work I do and there is participation and interaction between them and I."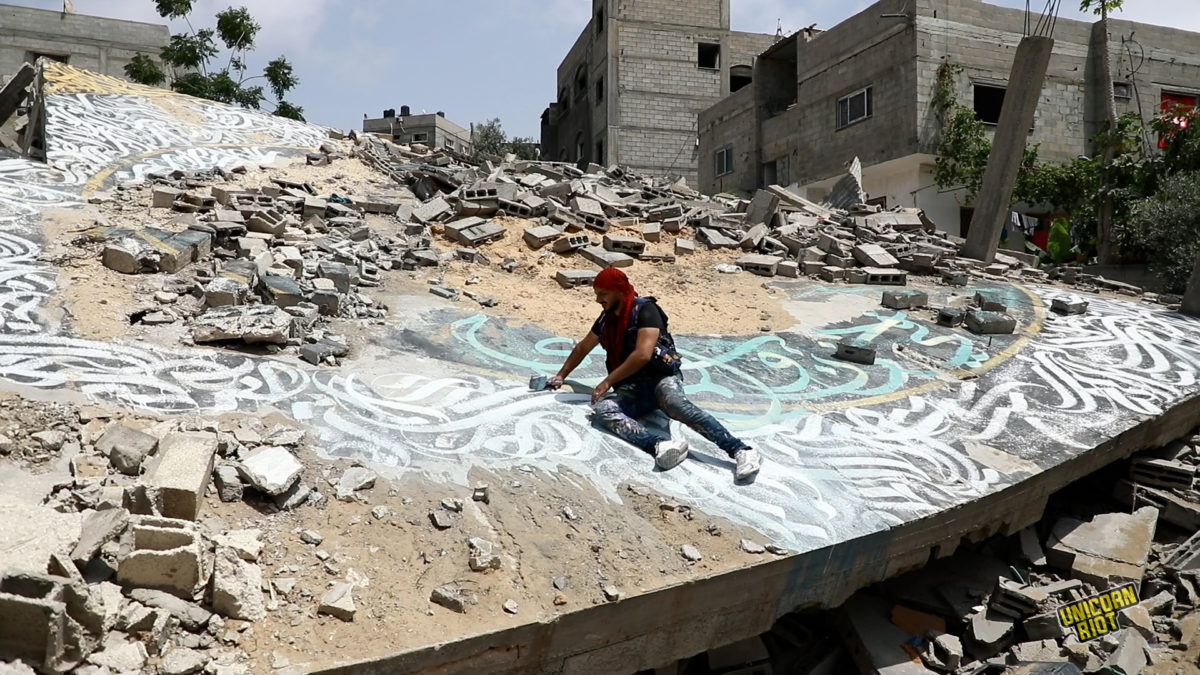 Al-Husari said his murals are not easy to understand, but rather require a great effort from the beholder to understand what his pen has written on the walls. He is inspired by various verses of poetry and general phrases and writes them in Arabic calligraphy on the walls.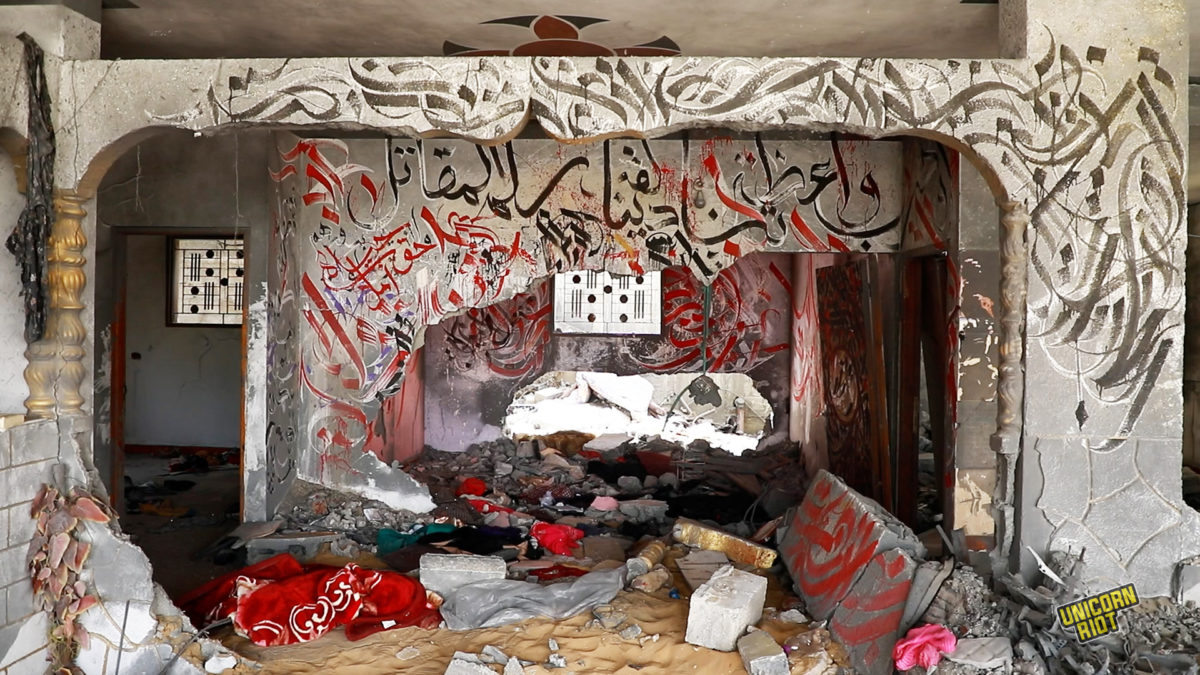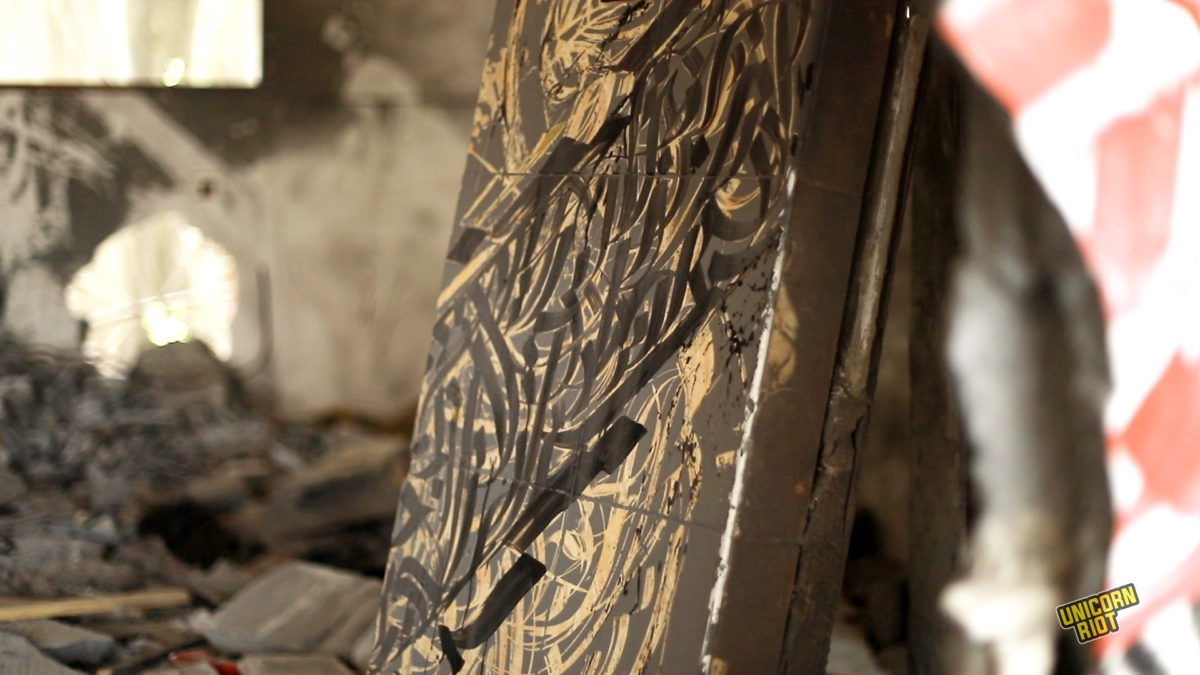 "Maybe I didn't change the whole look and I will not change the image in general but I want to use the demolition, rubble and destruction to create art out of it."

Ayman Al-Husari, Palestinian calligraphy artist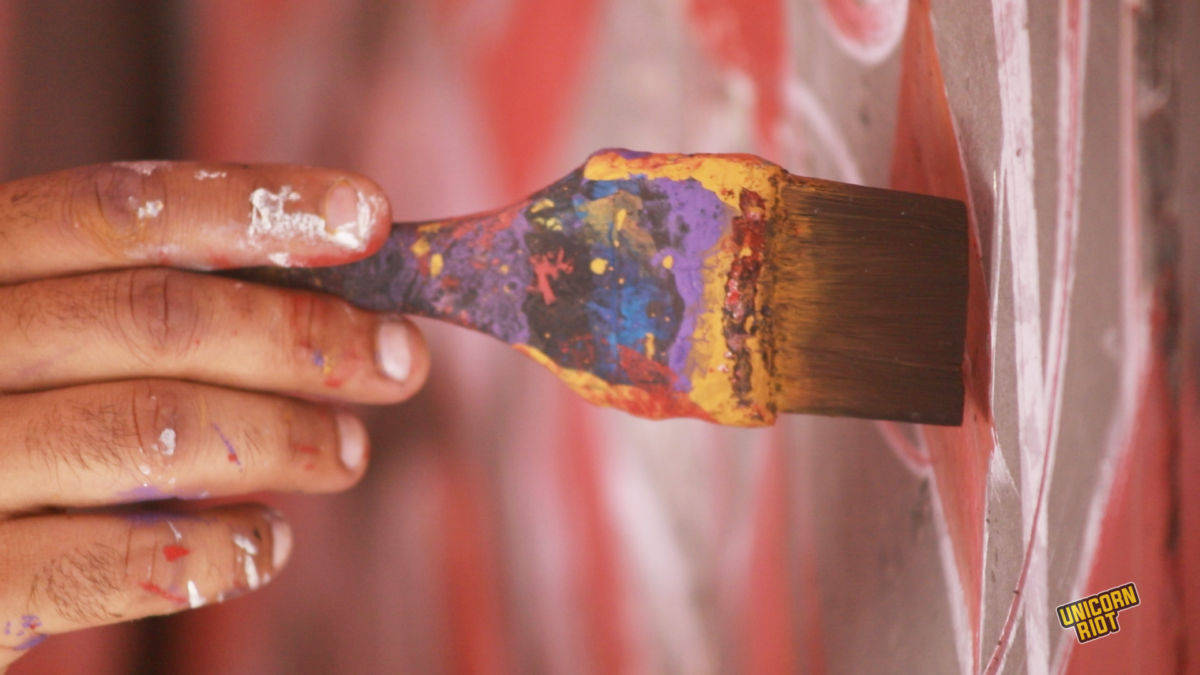 According to the Ministry of Health in Gaza, the escalation of violence last May, left nearly three dozen Palestinians killed in the Strip and over 243 housing unites severely damaged or destroyed.
Israeli Operation in Gaza Destroyed 243 Homes, Killing 34 Palestinians [June 30, 2022]
Initial material losses due to the May attack on the Gaza Strip amounted to about $5 million. "Any person who will come to a destroyed house, his psyche will get tired," said Al-Husari, "but I want the colors to change or break the sharpness of the distorted and destroyed scenery."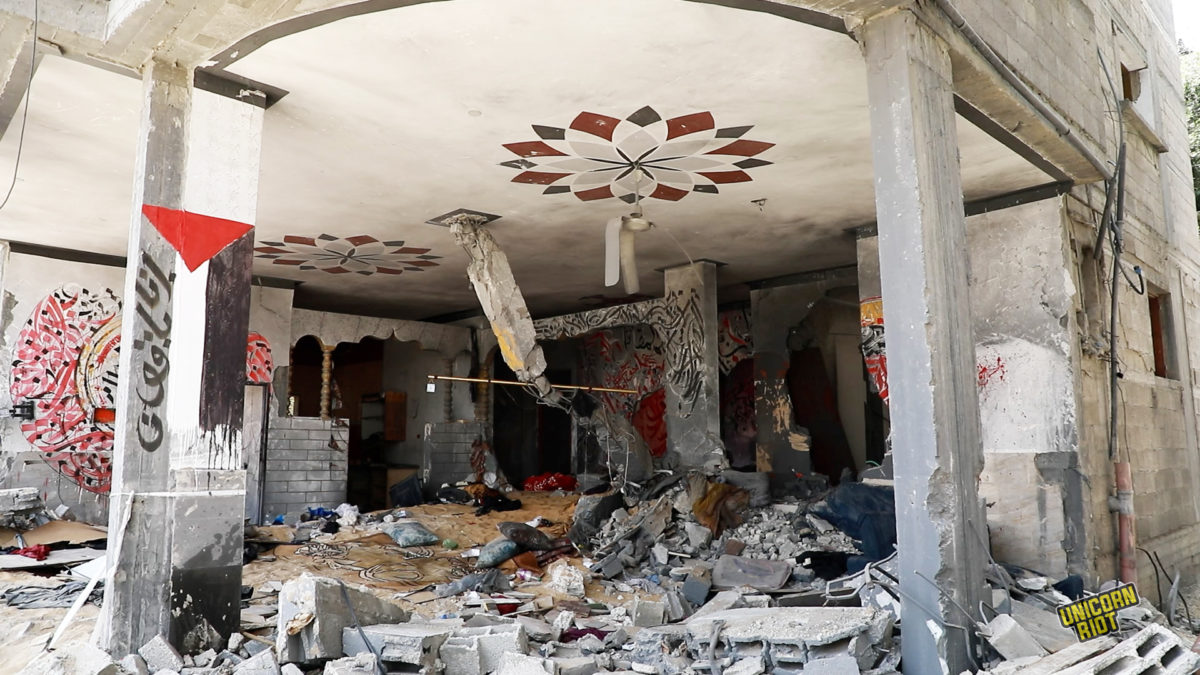 Niko Georgiades contributed to this report for Unicorn Riot.
Select 2023 Unicorn Riot Coverage From Gaza:
---
For more from Palestine, see our archives.
Follow us on X (aka Twitter), Facebook, YouTube, Vimeo, Instagram, Mastodon, Threads, BlueSky and Patreon.