Two Years Later: Protest at MN-BCA Seeks Justice for Hardel Sherrell
ST. PAUL, MN – 27-year-old Hardel Sherrell died in a cell in Minnesota's Beltrami County Jail on Sept. 2, 2018. He died a tortuous death of medical neglect, suffering from an undiagnosed case of Guillain-Barre Syndrome, a rare condition that attacks the nervous system.
Family members and supporters gathered outside the Minnesota Bureau of Criminal Apprehension on Wednesday, September 2, 2020 to call for justice for Sherrell.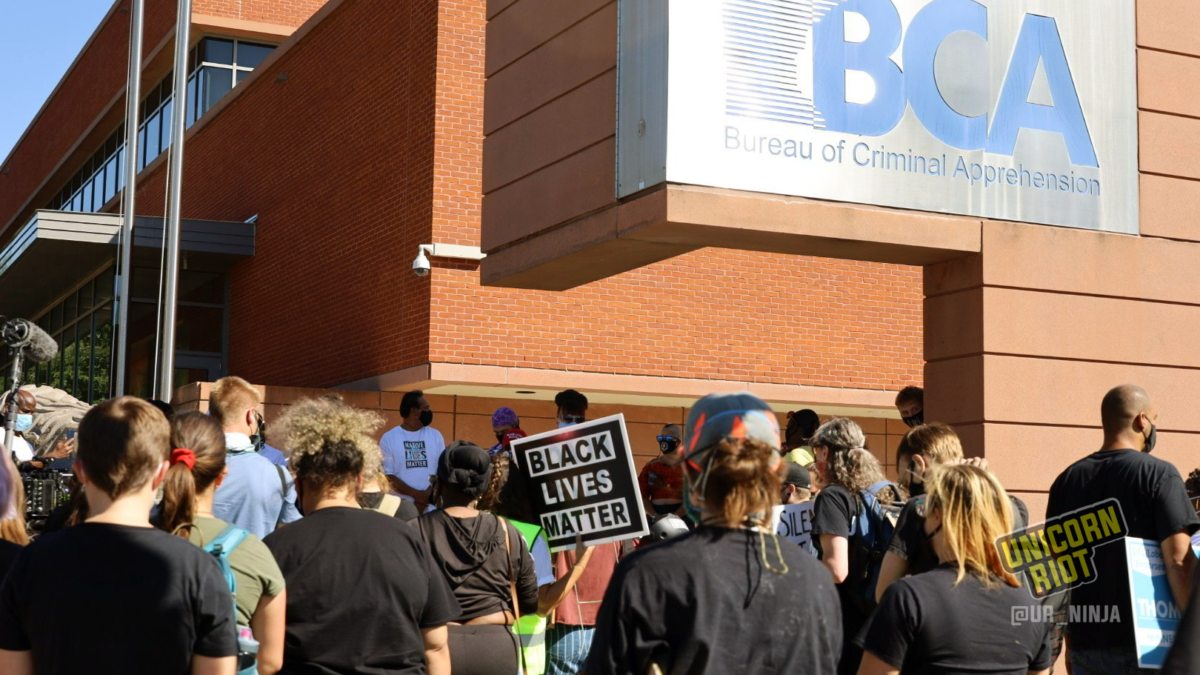 Sherrell repeatedly asked for help during his incarceration – doctors, nurses, and correctional officers all assumed Hardel was "faking it" in his requests for medical care. Our full story is here.
The following video shows the graphic misconduct among jail officials that directly caused his death [Content advisory: disturbing mistreatment].
Unicorn Riot interviewed Sherrell's mother, Del Shea Perry, about her son's death:
This summer, a Department of Corrections re-review of Sherrell's death found gross violations in the jail.
Unicorn Riot covered a subsequent November 2019 protest at the MN DOC, challenging its handling of the case:
In March, Sherrell's life was commemorated among other stolen lives in a Twin Cities event with other families of victims of police violence.
Earlier this summer, a letter from a nurse whistleblower was discovered during investigations; Dr. Leonard of jail and correctional healthcare services provider MEnD Correctional Care had ignored a letter from his nurse calling for Sherrell to get proper medical care. On July 15, 2020, Unicorn Riot streamed live from Sartell, Minnesota, where Sherrell's mother, Del Shea Perry, demanded the state of Minnesota end its contracts with MEnD. His uncle also spoke at the rally and the family attorney laid out the specific details of this case.
---
Unicorn Riot's Hardel Sherrell Coverage:
Please consider a tax-deductible donation to help sustain our horizontally-organized, non-profit media organization: