Open Carry March for Teenager Killed in Downtown Indy
Indianapolis, IN – Led by the family of Dorian Murrell, a teenager who was killed during George Floyd protests, an open carry march snaked through downtown Indianapolis demanding justice for Murrell and calling for Black unity. Murrell was 18 years old and unarmed when he was fatally shot last year.
The mid-July march was led by Murrell's grandmother and organized by his cousin. It started near the City-County Building, went to the Pan Am Plaza, and then to the Monument Circle where Dorian was killed before finishing at the starting point. Speeches were made at each stopping point discussing Murrell's murder, racist policies preventing a just prosecution, and Black power and self-determination. During the march, Unicorn Riot heard from Artonia Armstrong, Dorian's grandmother, and Corey, Dorian's cousin.
Watch the full live stream of the march below.
Dorian Murrell was with friends and family when he was killed in Monument Circle in the early morning of May 31, 2020. Thirty-one-year-old Tyler Newby confessed to the killing, claiming self-defense.
Newby, who's been free on bond since last August, was originally charged with murder for "knowingly or intentionally kill[ing] another human being" and given a 'no bond hold' until a secretive agreement between prosecutors and the defense on August 10, 2020, when he was granted a $250,000 bond, of which 10% needed to be paid. Murrell's family said they were ushered out of the court room as the prosecution and defense made their arrangement.
Recently, a felony count of voluntary manslaughter was added to Newby's charges and his trial is now scheduled for October 5, 2021, after being rescheduled from August 2021.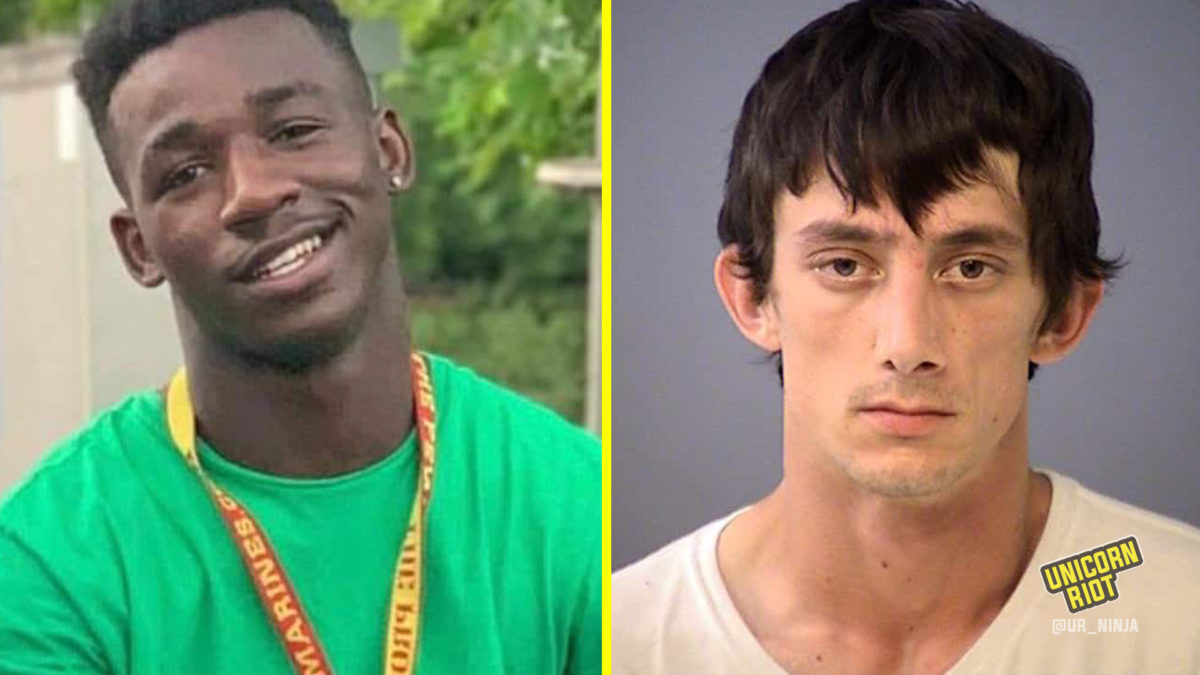 During the open carry march, call and response chants of "Who do we want?" "Tyler!" along with "justice," and "Black Power" were continuous. Many of the participants came from across the U.S. and were members of several different gun rights groups in the Black power movement including but not limited to; the Black Liberation Militia, New Black Panther Party, Not Fucking Around Coalition (NFAC), Huey Newton Gun Club, Fred Hampton Gun Club, and Panthers Special Operation Command (PANSOC).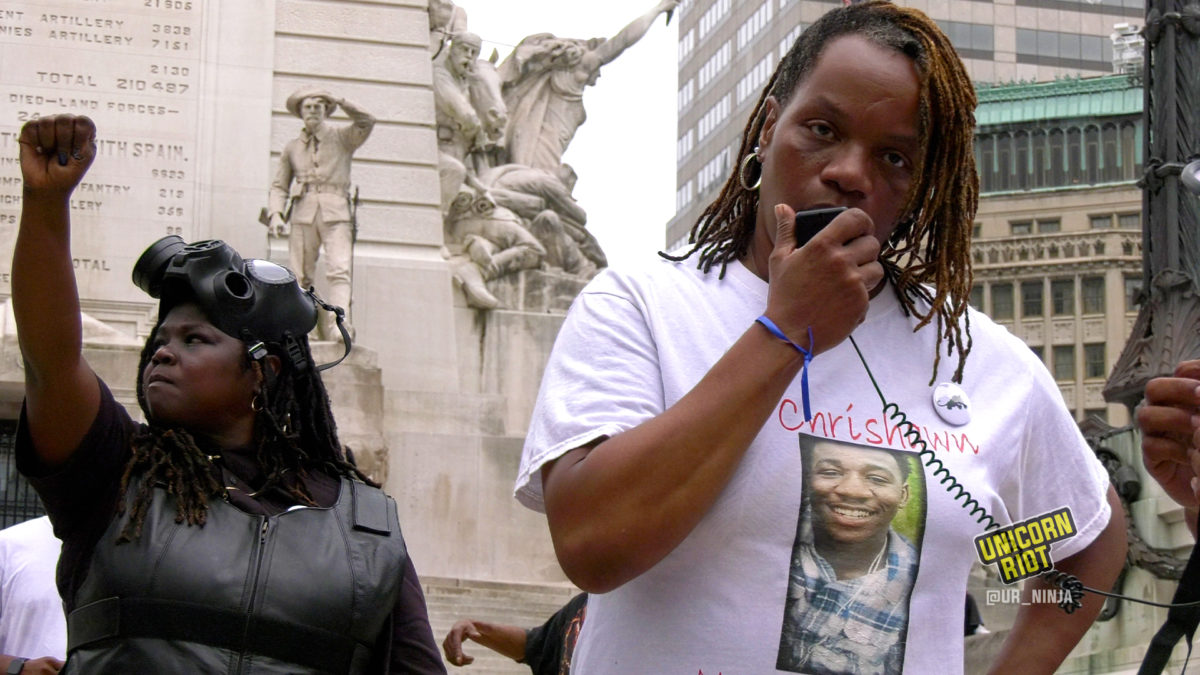 Dorian's grandmother Artonia told Unicorn Riot it was her third time visiting the site of her grandchild's death. She thanked those who marched and asked for prayers for her daughter, Dorian's mother.
Murrell's cousin Corey said it was his first time at the scene and the family was dealing with the situation the best they could.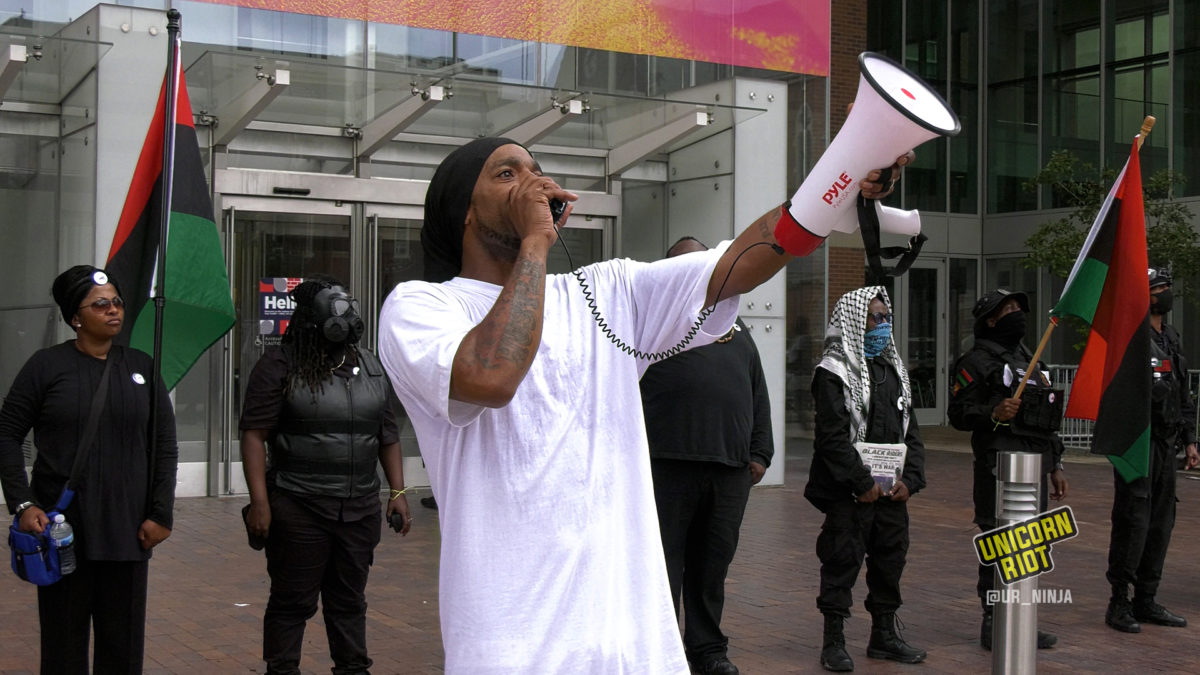 Both Artonia and Corey mentioned Newby's bond during their speeches. Both blaming institutional racism and white privilege, "You had let that been a Black boy who shot and killed a white boy, they'd have fried his ass," said Artonia.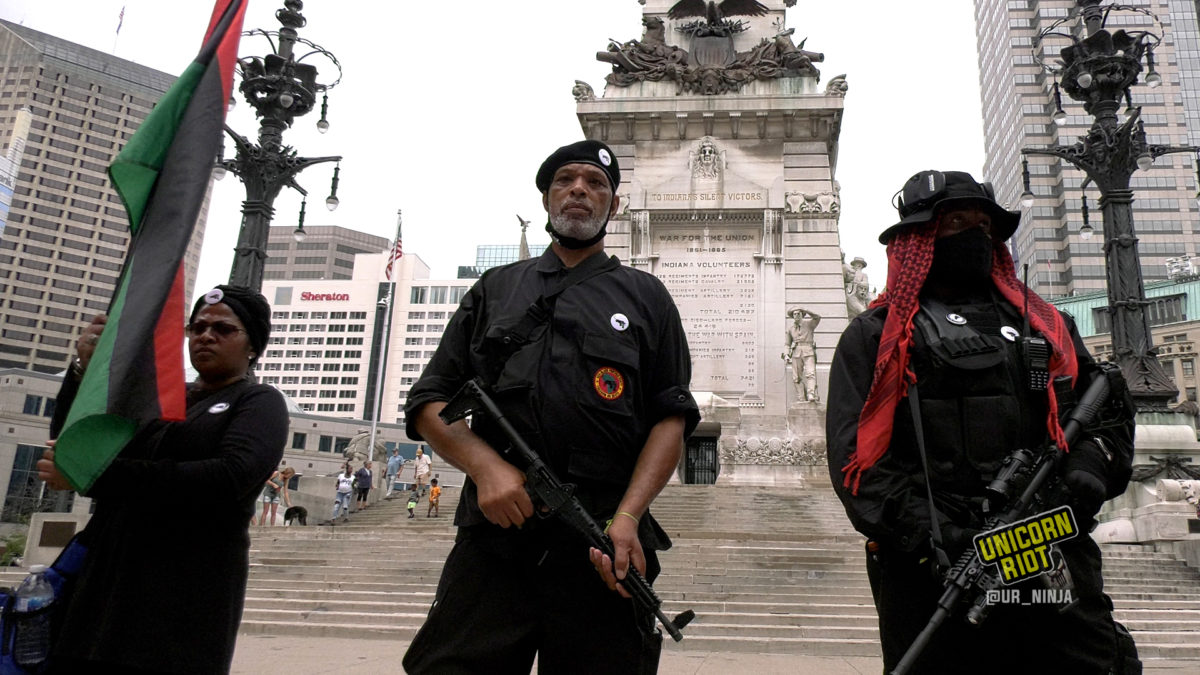 The march took place a day after a press conference was held outside the City-County Building and a town hall discussion on racism was held at the Hovey Street Church of Christ in east Indianapolis. Dorian Murrell's family attorney, Malik Shabazz, announced at the presser that the Black Lawyers for Justice were starting an investigation into the city of Indianapolis and state of Indiana.
Unicorn Riot's Coverage of Dorian Murrell - Killed by Tyler Newby:
---
Follow us on X (aka Twitter), Facebook, YouTube, Vimeo, Instagram, Mastodon, Threads, BlueSky and Patreon.
Please consider a tax-deductible donation to help sustain our horizontally-organized, non-profit media organization: