Protests Erupt in Brooklyn Center After Police Kill Daunte Wright
Brooklyn Center, MN – After the police killing of 20-year-old Daunte Wright during a vehicle stop in the Minneapolis suburb of Brooklyn Center on Sunday afternoon, hundreds gathered near 63rd Avenue North and Lee Avenue North calling for justice.
The Minnesota Bureau of Criminal Apprehension (BCA) identified the cop who shot and killed #DaunteWright as Officer Kim Potter, a 20+ year department veteran who is also head of the Brooklyn Center Police Officer's Association.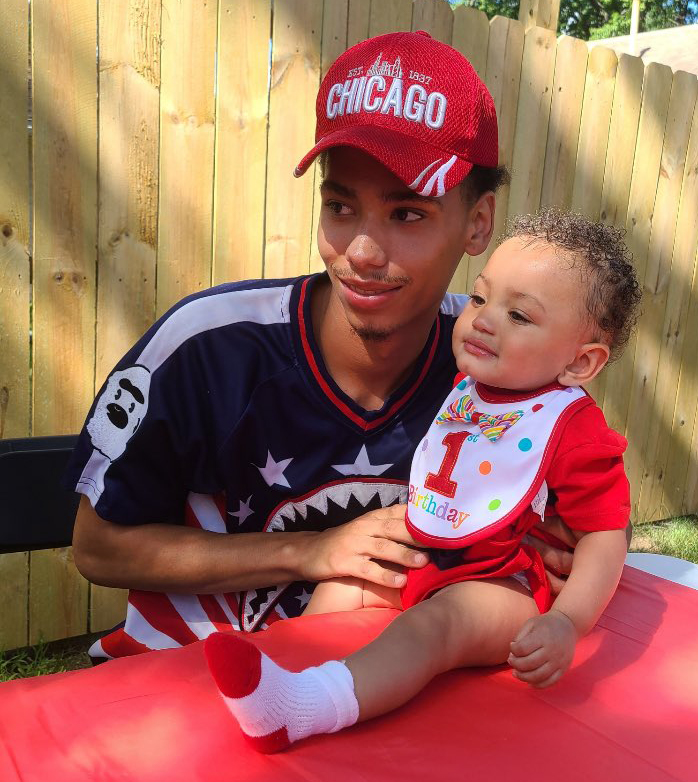 Brooklyn Center is a suburb of Minneapolis with about 31,000 residents, more than a quarter of whom are Black per recent demographic data.
Content Advisory: Police violence.
---
Later protests shifted to the Brooklyn Center police station at 6645 N. Humboldt Avenue. Police forces fired volleys of OC gas canisters, triple chasers, and flashbangs repeatedly. In the minutes leading up to midnight, police demanded the crowds disperse and a group of State Patrol officers turned up.
Defense Technology munitions like those seen tonight have often been fired by law enforcement during large protests including Standing Rock. Field force weapons like the "sponge rounds" are part of a national doctrine provided by the Federal Emergency Management Agency.
Unicorn Riot talked to a war veteran who said he came back only to "still be harassed by the same system that I fought for."
Minnesota National Guard members were also spotted at various locations throughout the city as several businesses were reportedly vandalized in reaction to this police killing. Through the early morning, roves of vehicles from Brooklyn Center to South Minneapolis drove the streets, taking from store after store. A large police presence pushed some actions off and an unknown number of arrests were made.
Dozens of people suffered injuries from the munitions fired by the police. At least a handful of protesters were detained by police, many of those were given unlawful assembly citations and released.
On Tuesday, Governor Tim Walz and other state and local officials announced a 7 PM curfew for Hennepin, Ramsey, Anoka, and Dakota counties along with increased deployment of police and National Guard. Despite this, many people came out to protest for a second day. Many gathered at the vigil site where a memorial to Daune Wright has sprung up at the site in Brooklyn Center where he was killed. The crowd at the vigil seemed to disperse without incident around 7 PM. A large crowd had also gathered around the Brooklyn Center police station where clashes had broken out the night before. Thousands surrounded the police station security fence perimeter at first – quite a few militant protesters had umbrellas, leaf blowers, and other items for to mitigate police use of gas and riot munitions. The Brooklyn Center officers hold up in the fence around their station used lots of gas volleys to drive the crowd slightly back from the station, and then a large formation of state troopers arrived to move the crowd, and was met with resistance from the angry crowd. Several arrests were made as police slowly pushed the crowd away from the area – several arrest attempts also seemed to have been thwarted by a crowd reluctant to hand an easy win to officers. The police forces seemed to continue to grow as the pushed the ever-shrinking crowd further and further away from the target of their rage. Involved agencies included Minnesota State Patrol, Anoka County sheriff's deputies, Eden Prairie Police, and Conservation Officers from the Department of Natural Resources.
40 people were arrested Monday night, according to an 'Operation Safety Net' press conference by authorities.
This story is ongoing and will be updated as events occur. For more detailed coverage check our previously recorded livestreams below.
---
Sunday, April 11, 2021:
Monday, April 12, 2021:
April 13: Protests continued for a third day
---
Follow us on X (aka Twitter), Facebook, YouTube, Vimeo, Instagram, Mastodon, Threads, BlueSky and Patreon.
Please consider a tax-deductible donation to help sustain our horizontally-organized, non-profit media organization: