Philando Castile Remembered Six Years After Being Killed by Police
St. Paul, MN – Standing in front of the Minnesota Governor's Residence Valerie Castile recounted how former St. Anthony Police Officer Jeronimo Yanez killed her son Philando during a traffic stop six years ago on July 6, 2016, "Boom, boom, boom, boom, boom. Five times he shot my son. He shot at him seven."
During the evening and nighttime of July 6, 2022, events at the Governor's Residence and the Philando Castile Peace Garden, featured in the video below, commemorated the life of Castile while calling for the re-arrest and charging of Jeronimo Yanez.
Philando Castile, a 32-year-old school cafeteria worker, was with his girlfriend and her daughter six years ago when Yanez pulled them over just outside of Saint Paul near the Minnesota State Fairgrounds. After Castile told him he had a registered gun and was reaching for his ID and registration, Yanez shot seven bullets into the car. Castile's girlfriend, Diamond Reynolds, recorded Philando's last breaths live on Facebook. [Video – Content Advisory]
#PhilandoCastile, 32, school cafeteria worker, was with his girlfriend & her daughter when he was #KilledByPolice officer Jeronimo Yanez during a traffic stop six years ago today. His killing led to mass protests & a 20+ day occupation of the grounds outside the MN Gov Residence. pic.twitter.com/EMTChpiSAv

— Unicorn Riot (@UR_Ninja) July 6, 2022
Castile's killing led to mass protests and a 20-plus day occupation of the grounds outside the Governor's Residence. Six months after the killing, Jeronimo Yanez, who was trained with the "fear-based" 'Bulletproof Warrior' training, was charged with second-degree manslaughter and two felony counts of dangerous discharge of a firearm. Seven months after that, a jury trial found Yanez not guilty. Mass protests took place again.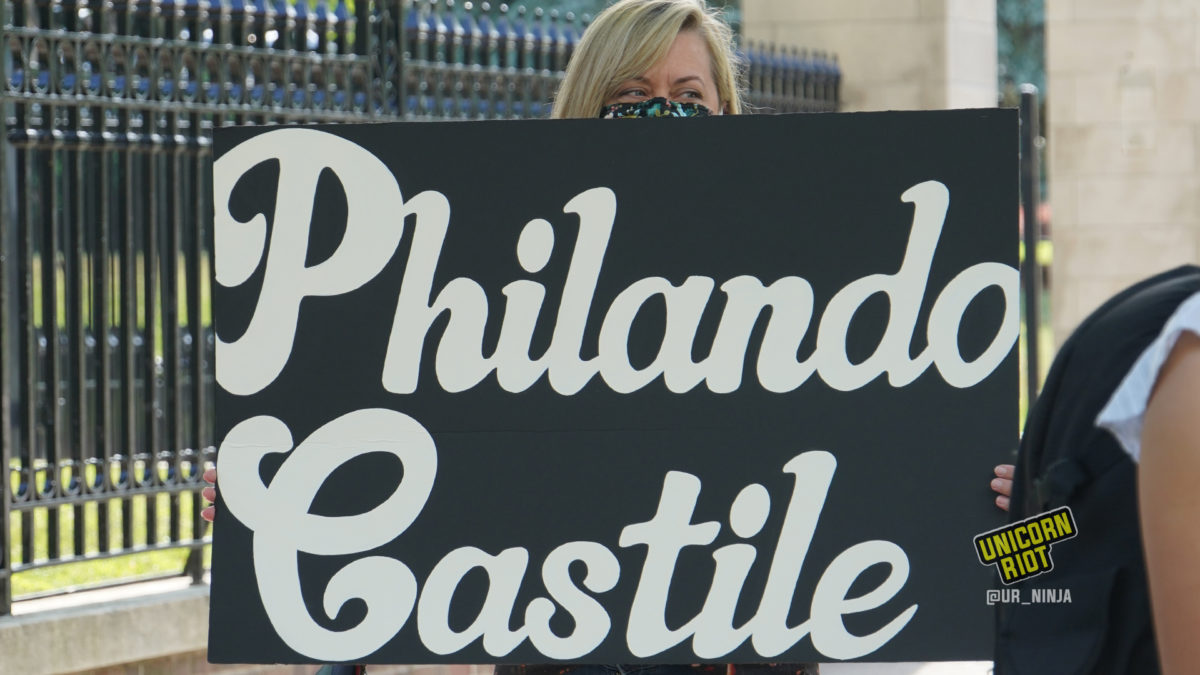 During the gathering 2022 gathering in front of the Governor's Residence, Black Lives Matter Minnesota activist, Trahern Crews, said Philando was killed because he was "driving while Black." He noted that Black people account for 58% of those pulled over by Minnesota police, yet the Black population in the state is only 11%.
"The Minnesota Department of Human Rights released the report saying that Black people are 11% of the population here in Minnesota. Yet 58% of the people pulled over by the police are Black and usually Black men."

Trahern Crews, Black Lives Matter activist, July 6, 2022
It was well documented that Philando had been a frequent target of racial profiling. Castile was pulled over at least an astounding 52 times in 13 years. Despite this, Castile had never been convicted of any serious crime and Valerie said he would never hurt anything and never wanted to see anything get hurt.
Valerie said Philando had "been pulled over so many times he knew what [they] wanted…But never did he think that he would be mowed down because he was asked to produce these documents." She said she wants Yanez "rearrested and charged with the crime that he committed."
"He committed murder, and he should be charged with two attempted murders for Dae'Anna and Miss Diamond. He ought to be charged with that as well. He needs to be charged with reckless endangerment of a child. He need to be charged with assault with a deadly weapon. He need to be charged with manslaughter."

Valerie Castile, mother of Philando Castile, July 6, 2022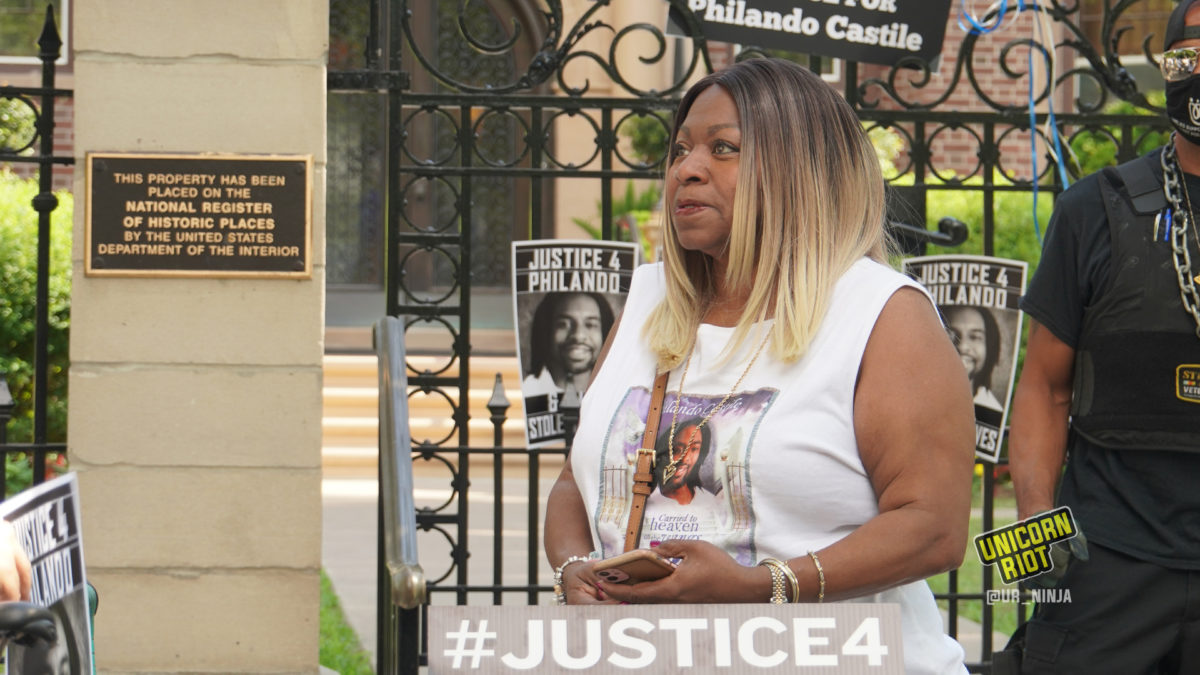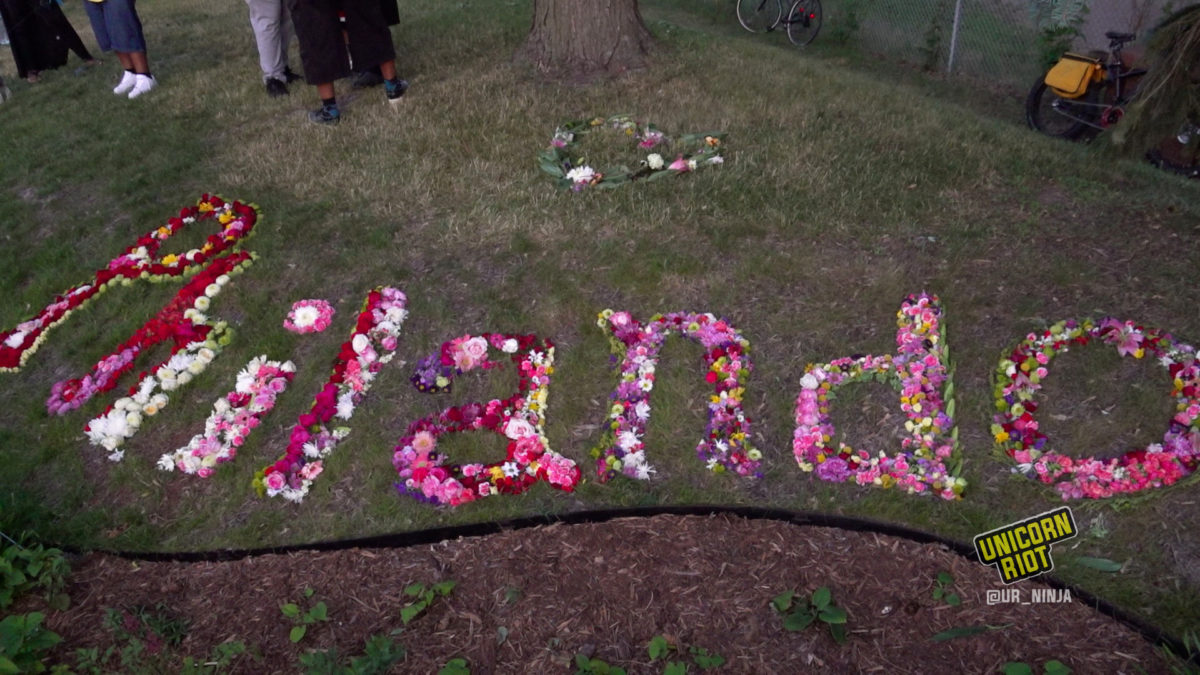 ---
Unicorn Riot coverage of Philando Castile's Killing by St. Anthony Police Officer Jeronimo Yanez:
---
Follow us on Twitter (aka 'X'), Facebook, YouTube, Vimeo, Instagram, Mastodon, Threads, BlueSky and Patreon.
Please consider a tax-deductible donation to help sustain our horizontally-organized, non-profit media organization: