No Charges for Unnamed Federalized Deputies that Killed Winston Smith
Every Officer Involved in the North Star Task Force Refused to Speak with Investigators
Minneapolis, MN – The federalized undercover officers working on the task force that killed Winston Boogie Smith Jr., were exercising "lawful authority," and will not face charges said Crow Wing prosecutor Donald Ryan in a letter made public on October 11, 2021. A press conference was held four days later in which attorneys for Smith's family revealed that all officers involved in the task force refused to speak with investigators after killing Smith.
An upcoming comedian, artist, and father of three, 32-year-old Winston Smith was fatally shot on June 3 by two unnamed deputies while in a car atop an Uptown Minneapolis parking ramp with his date after eating lunch. Smith's killing led to weeks of continued community protest, the trending of #WinstonSmithWasAssassinated on social media, and public fallout from agencies in the U.S. Marshals-run task force over the yet-to-be implemented body cam policy.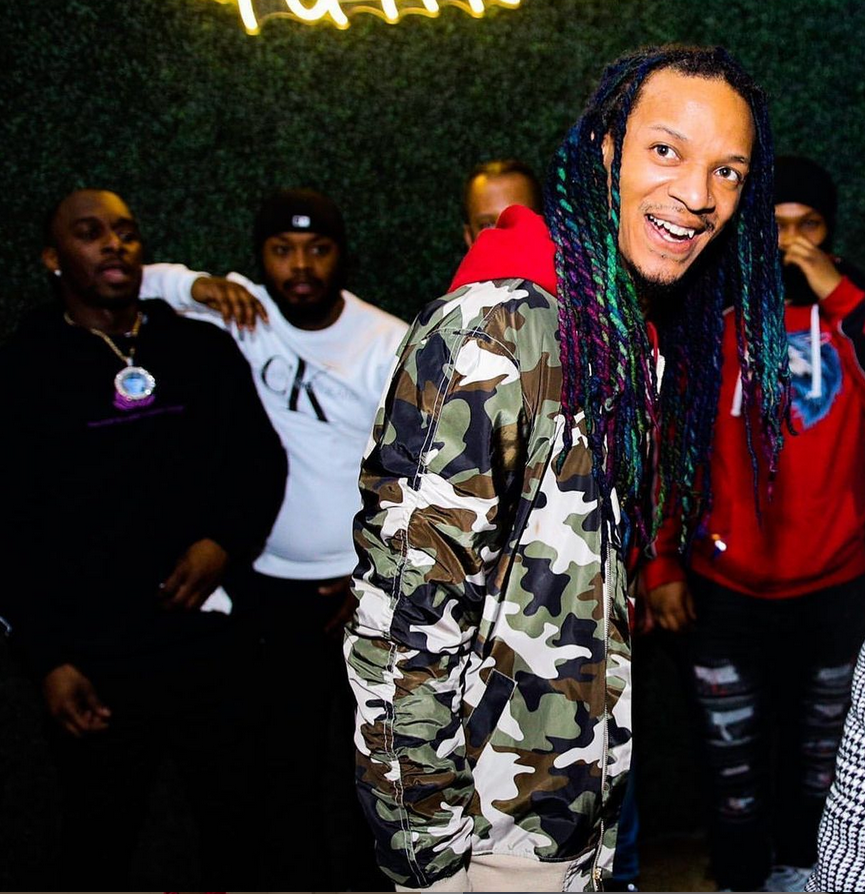 The announcement of no charges came 130 days after the North Star Fugitive Task Force killed Smith during an operation to apprehend him on a warrant for a disputed firearms charge.
"Smith was looking at the Task Force Members at his driver's door with a look of annoyance/disgust on his face"

"Though I am unable to determine who fired first, it is irrelevant … no criminal prosecution is warranted."

Prosecutor Don Ryan's letter of ruling in Winston Smith case
The task force was led by the U.S. Marshals and present the day Smith was killed were deputies from Anoka, Hennepin and Ramsey County sheriff's departments and officers from the Minnesota Department of Corrections and U.S. Immigration and Customs Enforcement.
The investigation was handled by the Minnesota Bureau of Criminal Apprehension (BCA), whom announced on June 9 that they would not be disclosing the names of the two deputies who killed Smith, one from Hennepin and the other Ramsey County, because they were working undercover. Prosecutorial powers were given to Crow Wing County Attorney Don Ryan, of Brainerd, Minnesota by Hennepin County Attorney Mike Freeman due to a conflict-of-interest with Hennepin County Sheriff's Department involvement in the task force.
Aside from two short news releases made by the BCA on this incident (June 4, June 9), there has been no public statements from authorities, no press conference, and no evidence released.
Ryan released his findings by sending Hennepin County Attorney Mike Freeman a one-page cover letter and a five-page report summarizing the basis for his decision. Ryan said he reviewed the material and evidence given to him following the BCA's investigation and after making site visits to the BCA to review the case.
As stated during the Friday presser by Smith's legal team, missing in the material presented to Crow Wing County Attorney Ryan was interviews from the task force members involved. Each agent refused to give any information and were able to provide written statements after having time to consult with their attorneys and colleagues. The findings were dated October 6 and made public on October 11, 2021.
#Breaking: The federalized undercover officers working on the task force that killed #WinstonSmith will not face charges & were exercising "lawful authority" said investigators – their reasoning ⬇️https://t.co/vlCiMg2Gj3

Smith was killed in June 2021: https://t.co/bH8hbMRAz8 pic.twitter.com/wl12jHFV65

— Unicorn Riot (@UR_Ninja) October 11, 2021
In his findings, Ryan specified charges that Smith was facing and how a bench warrant was issued on May 20, 2021, after Smith didn't appear for sentencing the day before. He described how the task force tracked Smith on social media and surveilled him and his date while they ate lunch at Stella's Fish House on West Lake Street in Uptown Minneapolis and surrounded them in a vehicle atop the parking ramp across the street.
Ryan detailed the stages of operation in the field, summaries of witnesses, the fact that body cam videos exist from immediately after the shooting, and police perceptions of Smith as they say he went from holding his phone to initiating "a deadly confrontation … by drawing his handgun and firing" before they fatally shot him and then detained his date.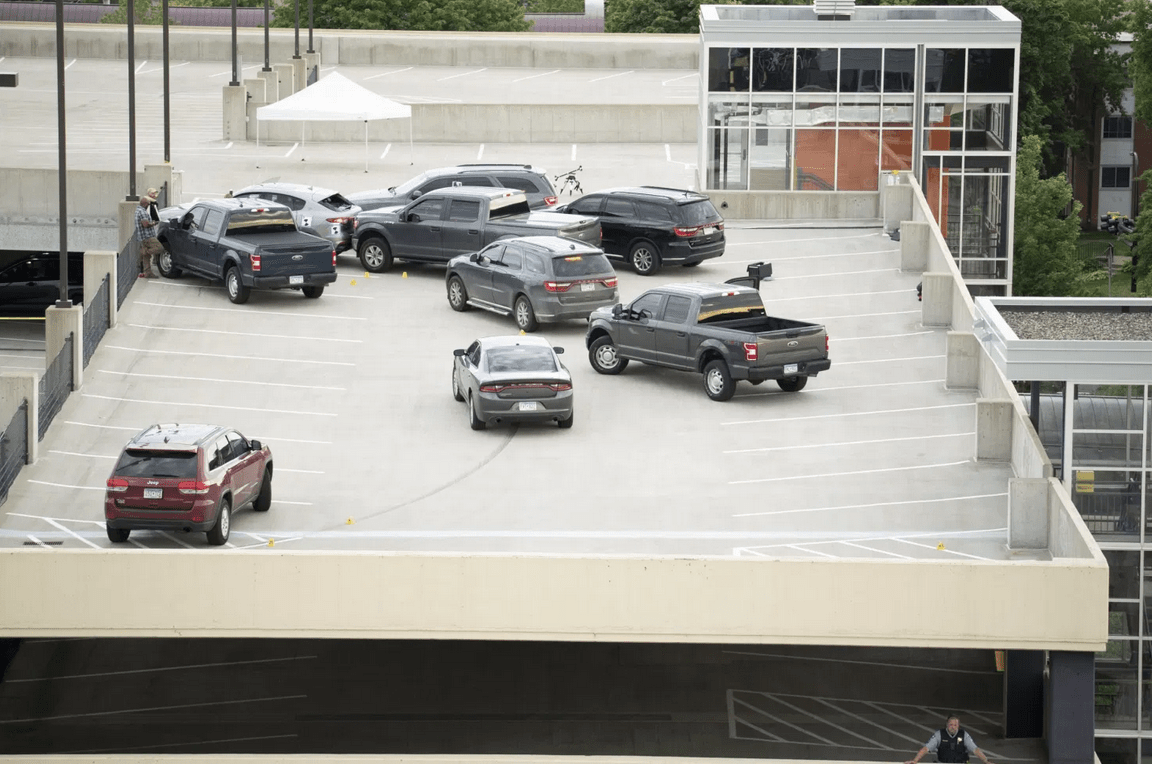 Authorities gathering intelligence on Smith were following his social media postings and according to Ryan, on June 3, the North Star Fugitive Task Force was notified that Smith was eating at Stella's, responded to the area and split up to locate Smith and his vehicle and formulated a plan of surveillance and detainment.
Members of the task force took surveillance positions to watch Smith after spotting him and his vehicle and confirming the information based on Smith's internet posts. They used the postings to gauge their plan. Ryan wrote that one of the posts featured content that showed Smith brandishing a gun so they decided approaching him after he ate lunch and back at his vehicle was the safest. A search of Smith's known social media posts by Unicorn Riot could not corroborate the video of Smith holding a gun exists.
The task force watched Smith and his date until they left Stella's and allowed them to return to the car where agents were ordered to box-in Smith's vehicle and form stack approaches to arrest him while others covered potential exit points.
"Once they were inside the vehicle the command to move in and arrest Smith was given," wrote Ryan, who continued that emergency lights and sirens were activated while they boxed Smith's car in with unmarked vehicles and then "after about 10 seconds, the sirens were turned off, but the lights remained on." Task force members then reportedly identified themselves over the P.A. of their vehicles and verbally while yelling at Smith to put his hands up and that he was under arrest.

"Smith did not comply," wrote Ryan. He said task force members then formed two stacks behind ballistic shields, one on each side of the vehicle Smith was in. After "approximately three minutes," officers moved in and unsuccessfully tried to open Smith's locked door, leading them to strike numerous blows to Smith's window with a break tool.
Ryan notes that while the stacks of heavily armed plainclothes officers were pointing their weapons and yelling demands, Smith's date was "crying hysterically and shaking" and appeared to be "yelling at Smith." Meanwhile, Smith was responding to his date, "doing something on his phone," and looking at the agents "with a look of annoyance/disgust on his face," wrote Ryan.
He said Smith then reached in the back seat and an agent in the stack yelled "don't do it, then gun, gun, gun, he's reaching for/he's got a gun" before he shot twice through the car from behind Smith's date on the passenger side. The officer who was attempting to break the window on Smith's side then dropped the break tool and fired 12 shots into the driver's side front window.
A task force member smashed out the rear window of the vehicle as Smith slumped and lay dying, said Ryan. Smith's date was immediately detained and the officers fell back, regrouped, and later pulled Smith out of the passenger side of the vehicle and placed him on the ground, where Ryan said agents then attempted "life saving measures until paramedics arrive approximately 15 minutes later."
Ryan wrote that 14 bullets were shot at Smith (12 from drivers side and 2 from passenger) and that Smith shot six bullets from inside the car towards the task force member outside the drivers door with a .380. According to Ryan, none of the bullets Smith shot penetrated past the door. According to the BCA, a Smith & Wesson M&P 380 handgun was recovered in between the drivers seat and the door with a bullet in the chamber and six fired cartridge casings found (2 driver's seat, 1 driver's side floor, 3 center console).
There was no video and no other direct witness to the killing besides Smith's date and the officers involved, says the BCA. Ryan's report includes three witness statements: a bystander across the street when the incident occurred reportedly told the BCA they heard a siren, "saw a police car in the parking ramp," and heard agents yelling commands and being "really patient"; a Stella's employee who heard the shots and saw officers smash the back window and detain Smith's date; and Smith's date herself, who they say was interviewed by Minneapolis Police in previously unmentioned body camera video. Read Ryan's report below:
---
Smith's date's name is Norhan Askar – she was next to him when he was killed and is written in the Ryan report as "N.A." Askar filed a lawsuit against Hennepin and Ramsey County Sheriffs' Departments this summer claiming assault, battery, negligence, emotional distress, and the denial of her civil rights (due process: state created danger and reasonableness of seizure: excessive force, failure to announce).
Askar was injured from the police shooting into the vehicle and "suffered severe emotional trauma" from the incident.
Askar's account of events differs from the version told by the authorities on two main points: Askar says she never saw Smith with a gun, and she claims the unmarked vehicles and plainclothes agents never announced themselves as law enforcement. Read Askar's lawsuit below:
---
Kidale Smith, Winston's brother, said the family is struggling to deal with the emotional trauma while speaking during the press conference on October 15 inside the Hennepin County Government Center.
The common theme amongst the speakers at the conference was the demand for transparency from the authorities. Toshira Garraway of Families Supporting Families Against Police Violence, Zaynab Mohamed of Council on American Islamic Relations (CAIR-MN), Dave Bicking of Communities United Against Police Brutality (CUAPB), Johnathan McClellan of Minnesota Justice Coalition, as well as Eric Newmark along with Chris Scott from the Newmark Storms Dworak law firm, all spoke during the 30-minute long presser.
Newmark called the BCA's investigation "severely flawed" and said the words of Bob Dylan, "the executioner's face is always well hidden," had never been more true.
He then spoke about the meeting he had with Crow County Attorney Don Ryan about Ryan's findings. Newmark said they didn't get many questions answered but they learned that every task force member declined to be interviewed by the investigators and that Ryan refused to convene a grand jury.
"Every single member of that task force that was present when Winston Smith was murdered, when he was killed, refused to submit to an interview to the BCA.

Every single law enforcement officer refused to submit to an interview. Think about that. They all provided written statements with time to consult with their attorneys with time to consult with their colleagues."

Eric Newmark, Winston Smith family attorney from Newmark Storms Dworak
In regards to the bullet fragments and firearm which the BCA report states were recovered from the vehicle Smith was killed in, Newmark said they've seen "no evidence" and hadn't been provided with the vehicle nor the ballistics report. He said the next steps were to get the materials released while they continue to push for an independent investigation and a grand jury to be convened.
Kidale said he's heartbroken for Winston's toddler children that survive him: "I don't think they realize that he's not coming back … that's heartbreaking … As they get older they're gonna have to deal with that and eventually come to the reality of it, you know?" Kidale has put together a GoFundMe fundraising campaign to help provide support for Winston's children.
---
Follow us on X (aka Twitter), Facebook, YouTube, Vimeo, Instagram, Mastodon, Threads, BlueSky and Patreon.
Unicorn Riot's Coverage of Winston Smith:
Please consider a tax-deductible donation to help sustain our horizontally-organized, non-profit media organization: